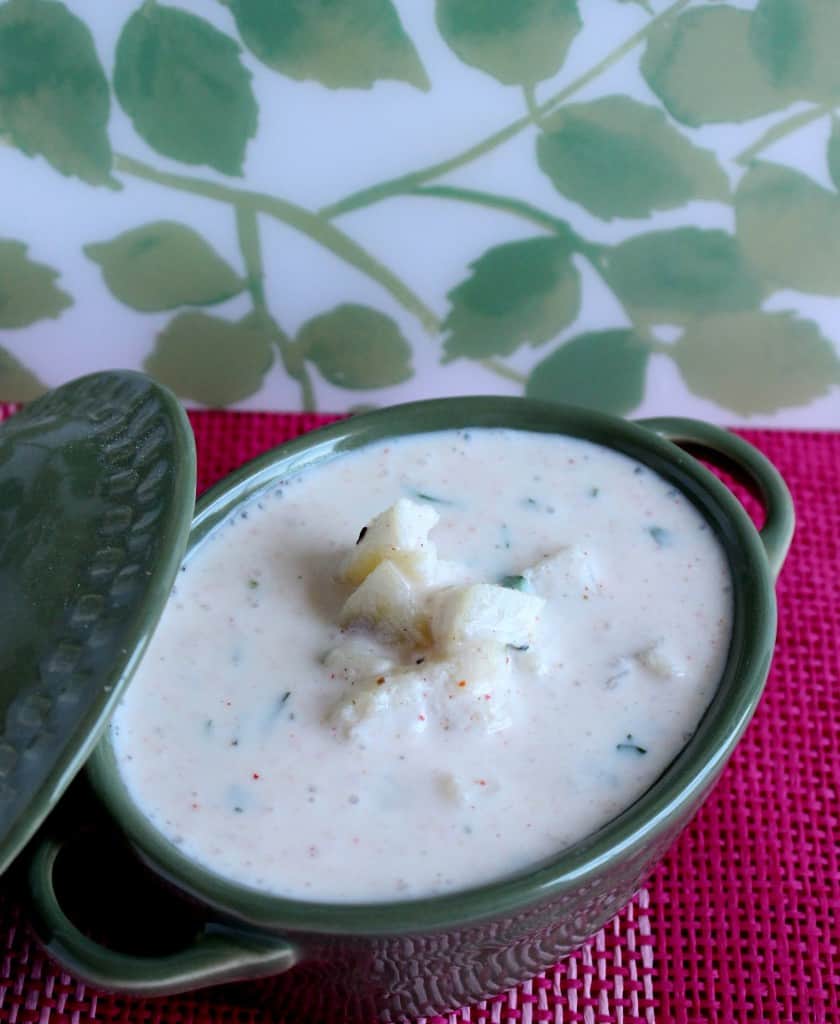 I am not sure why and how I missed out on making such a simple and delicious Aloo Raita / Potato Raita. When browsing through recipes to make for the Haryana Thali, I came across this Aloo Raita / Potato Raita and it caught my eyes right away. With the spicy Hara cholia and paneer subzi, I figured that this Aloo Raita / Potato Raita will work great.
After I tasted the raita with the bajra roti, I realized that all I needed was this raita to go along with the bajra roti. It tasted wonderful and paired great with the bajra roti. It also has the most common ingredients. I used some roasted cumin powder as well as chaat masala. Chaat masala is purely optional and you can skip it if you don't have any.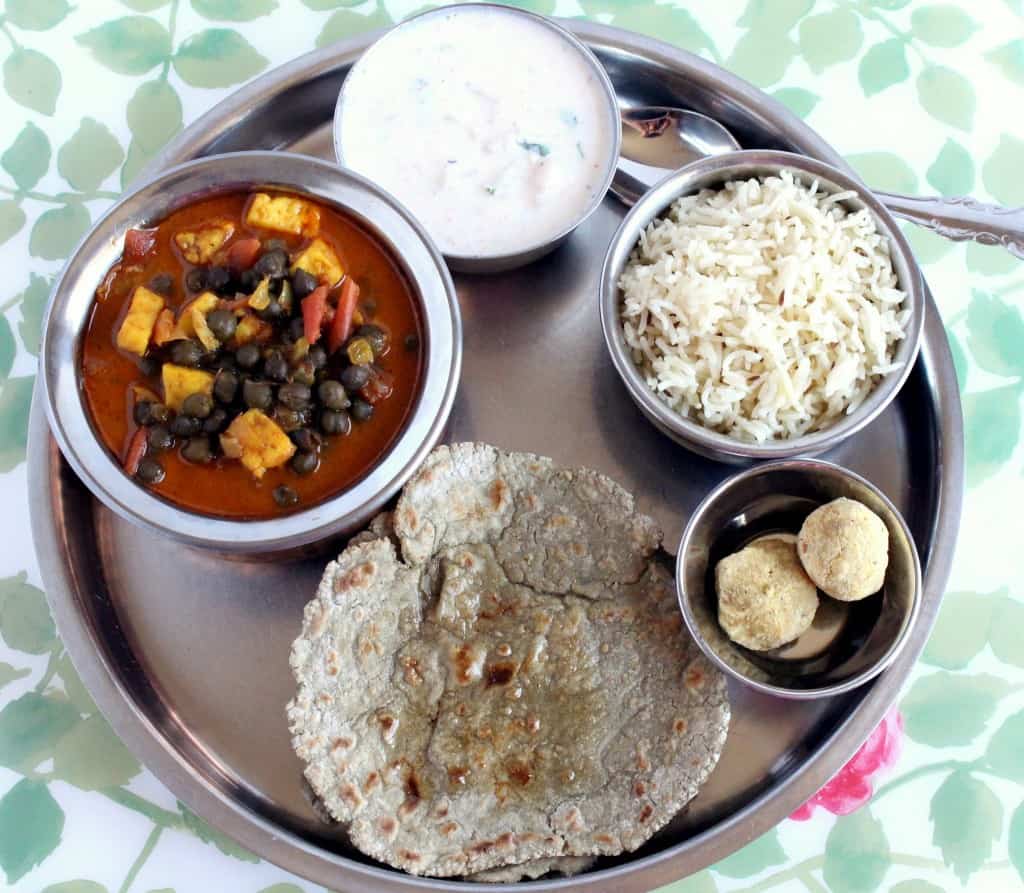 The other recipes I made for the thali -
Besan ki Pinni
Bajra roti
Aloo Raita
Jeera Rice
Hara Cholia Paneer subzi
Preparation time – 5 minutes
Cooking time – 5 minutes
Difficulty level – easy
Ingredients to make Aloo Raita / Potato Raita – Serves 4
Aloo / potato – 2 medium (boiled)
Yogurt – 1 ½ cup
Salt – to taste
Sugar – ½ tsp
Chaat masala – 1 tsp
Roasted cumin powder – 1 tsp
Chili powder – ¼ tsp
Cilantro – a good handful (finely chopped)
Procedure –
Boil the potatoes and mash it up or cut it into bite size pieces. I peel the potatoes and then microwave it to cook it. For couple of potatoes it just takes 5 minutes in the microwave.
In a bowl whisk the yogurt and add all the spices, salt and sugar along with the cilantro.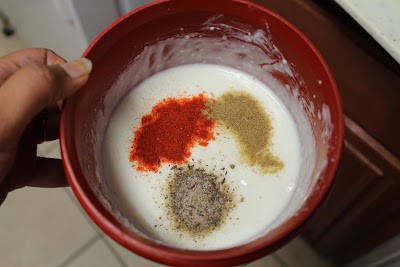 Add the boiled potatoes and mix it up.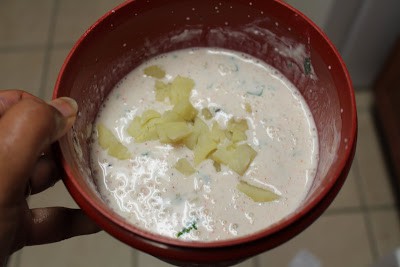 Serve this chilled with roti and/or rice.