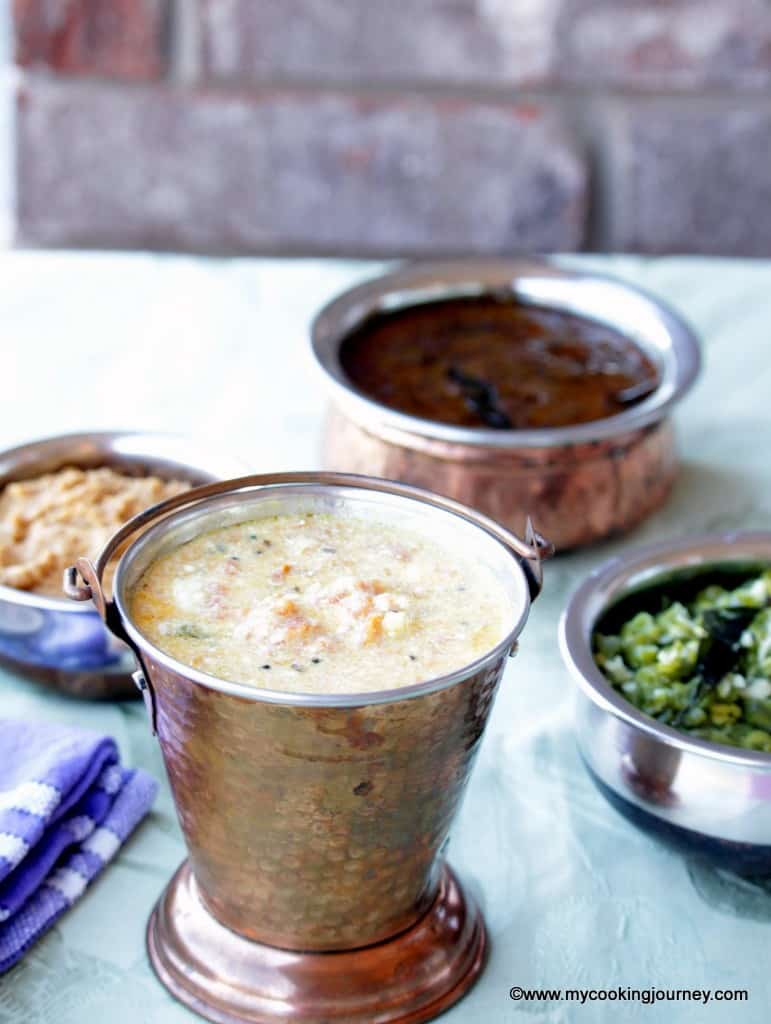 I love how a complete meal, be it South Indian or North Indian always has a pachadi/raita in it. When eating a large meal, the yogurt in the pachadi does have a very soothing effect on the tummy. It is especially useful to people like me who skips the curd rice / Thayir Saadham. Because of our use of yogurt in everyday diet, we avoid lot of stomach issues as we maintain a healthy dose of probiotics.

This Thakkali Pachadi is one recipe that I have never been able to get the same taste as my mothers. I have her hand written recipe and have used the same ingredients, but I still prefer hers over mine. Guess now I have to just keep trying until one day it tastes like hers.
I have done a few blunders in the recipe, this particular day when I clicked the pictures. The yogurt has to be mixed with the tomato mixture once the mixture has cooled well. I added it while it was still hot and it sort of changed the texture of the pachadi. Also I did not whisk the yogurt well because of time constraint and that also changed the texture of the pachadi.
Other recipes that I made for lunch -
Milagu Kuzhambu
Paruppu Thuvayal
Beans Curry
Preparation time – 5 minutes
Cooking time – 10 minutes
Difficulty level – easy
Ingredients to make Thakkali Pachadi– Serves 4
Tomatoes – 4 (chopped finely)
Green chilies – 2
Yogurt (whisked) -1 cup
Mustard seeds – ½ tsp
Cumin seeds – ½ tsp
Asafetida – a pinch
Oil – 1 tsp
Curry leaves (optional) – few
Cilantro – few (finely chopped)
Salt – to taste
Sugar – ½ tsp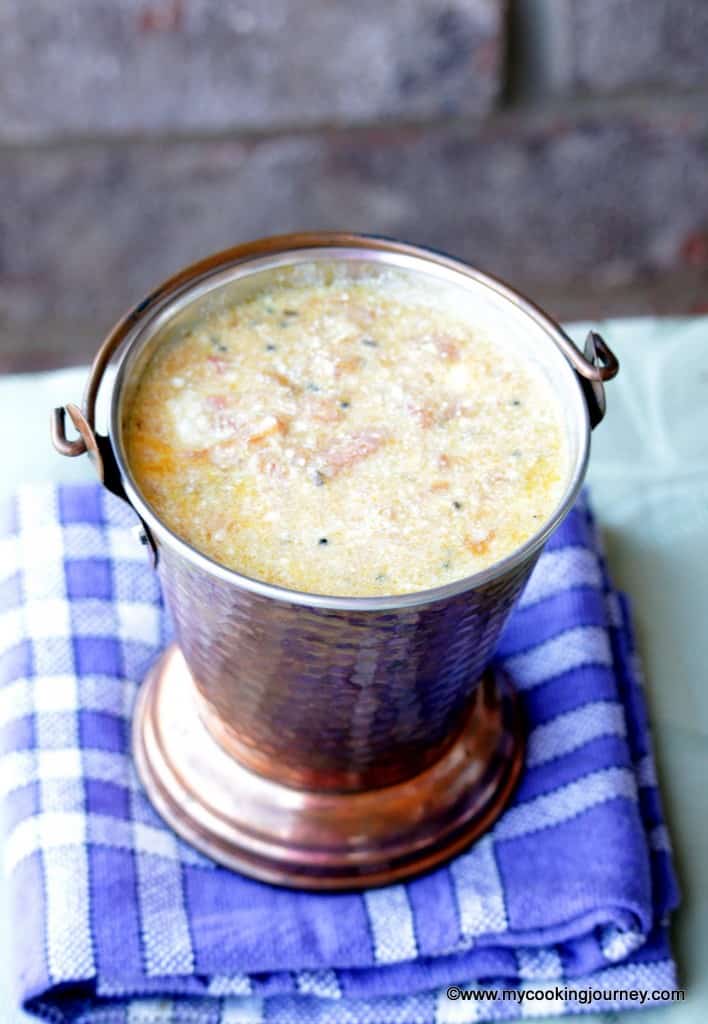 Procedure to make Thakkali Pachadi –
Heat oil in a pan and add the mustard seeds and the cumin seeds and let it crackle. Then add the asafetida and curry leaves and let it cook for about 5 seconds.
Add the chopped tomatoes and green chilies along with the salt needed. Let the tomatoes soften a bit, but make sure that they do not cook completely and become mushy.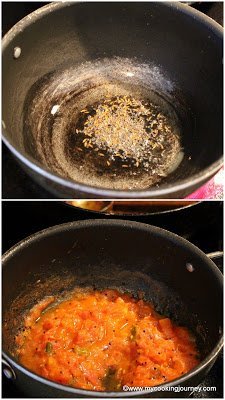 Let the mixture cool down entirely and then add the whisked yogurt along with the sugar and cilantro. The sugar helps in cutting down the acidity.
Mix well and serve the Thakkali Pachadi. If serving at a later time, add the yogurt just when you are ready to serve or keep the pachadi refrigerated so that it does not become sour.