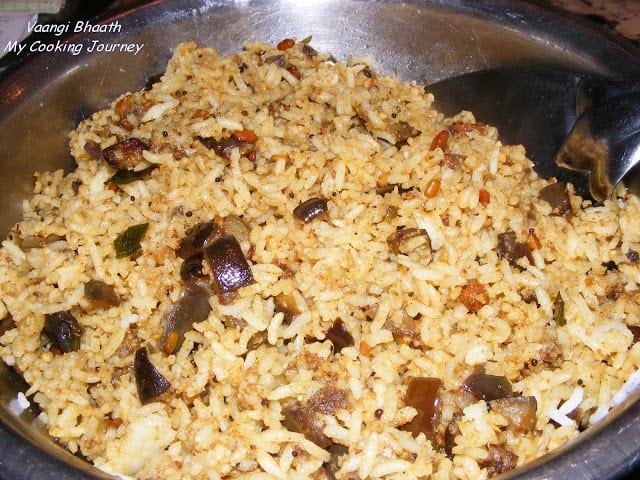 When there is only couple of eggplants/brinjal left in the refrigerator, this Kathirikkai Saadham recipe comes to my rescue. It is a perfect lunch box menu for which all the preparations can be made the night before. We grow a few varieties of eggplants in our backyard. During that season I am always looking out for recipes with eggplant, because this is one of those vegetables which do not freeze well for later use. So at times when there is just one long eggplant or two white eggplants ready to harvest, this recipe is perfect.
Using onions is optional in this recipe. I usually do not make this with onion, because I feel that the onions overpower the flavor. I like to have the exclusive flavor of the eggplant. If using onions sauté them with the eggplants. Also, the masala powder used to make this can be made in excess and stored in an airtight container for future uses.
Preparation time – 20 mins
Cooking time – 30 mins
Difficulty level – easy
Ingredients to make Kathirikkai Saadham – (serves 4)
Rice – 1 cup (Use any rice that you would for eating. I used sona masoori rice)
Eggplant (chopped into small pieces) – 2 (long one) or 4-5 (regular round ones)
Asafetida – ½ tsp
Curry leaves – few
Turmeric powder – ½ tsp
Mustard seeds – 1 tsp
Salt – to taste
Sesame Oil / Nalaennai– 1 tbsp
Ghee – 1 tbsp
Masala Powder – Fry in 1tsp of oil and grind into smooth powder
Coriander seeds/Dhaniya – 2 tbsp
Chana dal/ kadalai paruppu – 2 tbsp
Urad dal/ Ullatha paruppu – 1 tsp
Red chilies – 3 (adjust based on the spiciness level)
Desiccated coconut – ¼ cup
Menthiyam /Methi seeds– ½ tsp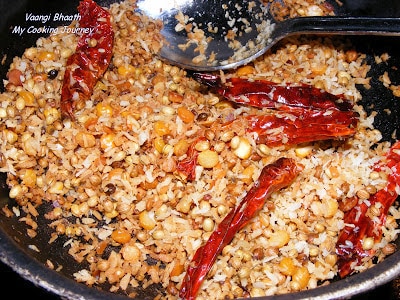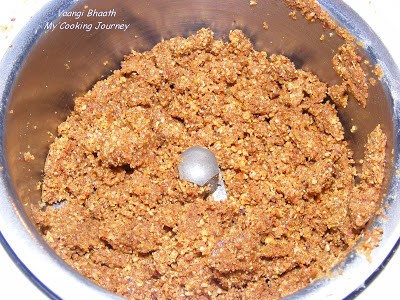 Procedure
Cook the rice and cool it.
In a wide pan, add oil and ghee and temper with mustard seeds and a tsp of channa dal and urad dal. Also add the turmeric powder, asafetida and the curry leaves.
Now add the chopped eggplants and salt and cook well.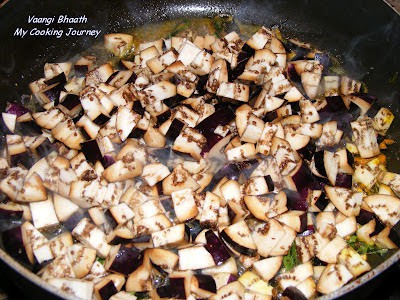 To this add the ground masala powder and the rice and mix well. Adjust the salt depending on the taste.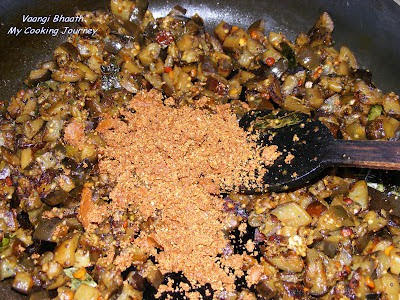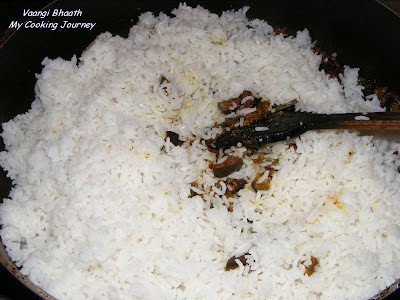 Serve the Kathirikkai Saadham with Appalam and/or raita.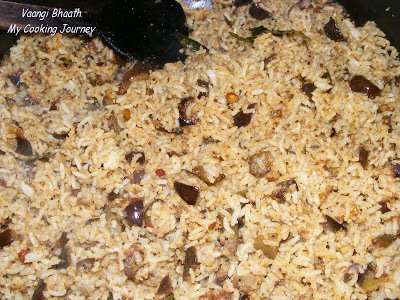 Notes
When making this for lunch box, cook the rice and make the masala powder the night before. In the morning just make the curry and mix well with the rice.