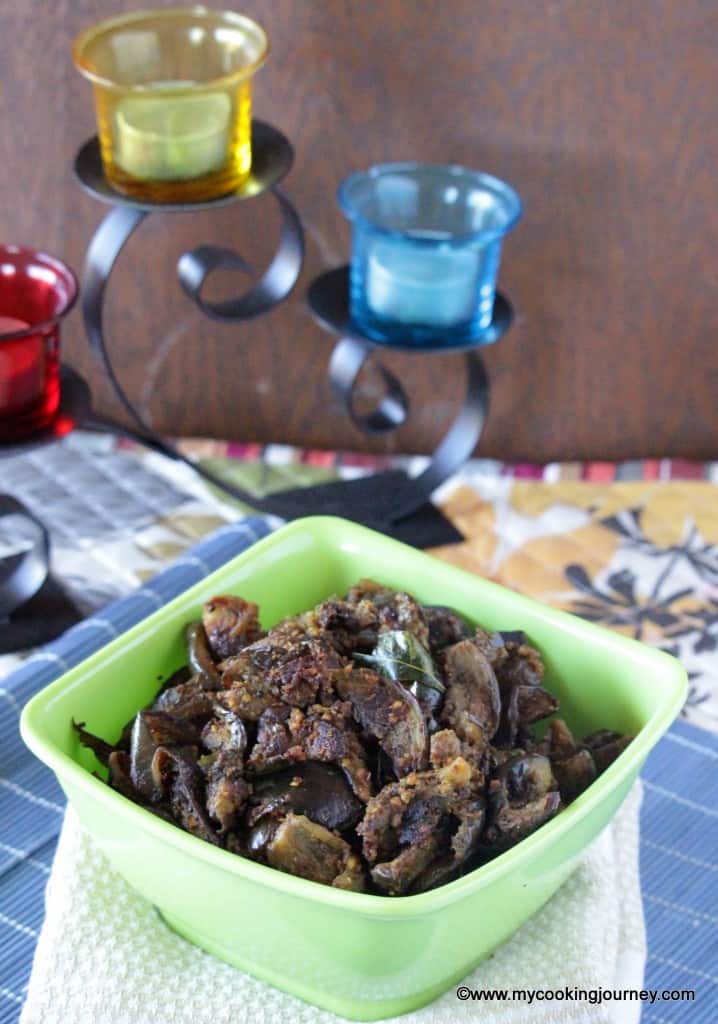 Eggplant lovers, this is a recipe for you. We love eggplant our house and I often get requests to make eggplant curry. My usually curry / poriyal is eggplants with red chili powder, but I love what my best friend Sudha back in New York makes. She is from Andhra and she makes stuffed eggplant. The spice powder she uses is marvelous and I am sure it had peanuts in it. I never got a chance to ask the recipe from her, since I always just asked her to make it for me. Next time I talk to her, I have to remember to ask her for the recipe.

Eggplant Poriyal is sort of similar to stuffed eggplants, except the stuffing is not inside, but as a coating. Also this spice powder is very different and I got the idea to make it from Meenakshi Ammal. It takes just 20 minutes to make the curry and it is so delicious. I loved it with curd rice.
Preparation time – 10 minutes
Cooking time – 20 minutes
Difficulty level – easy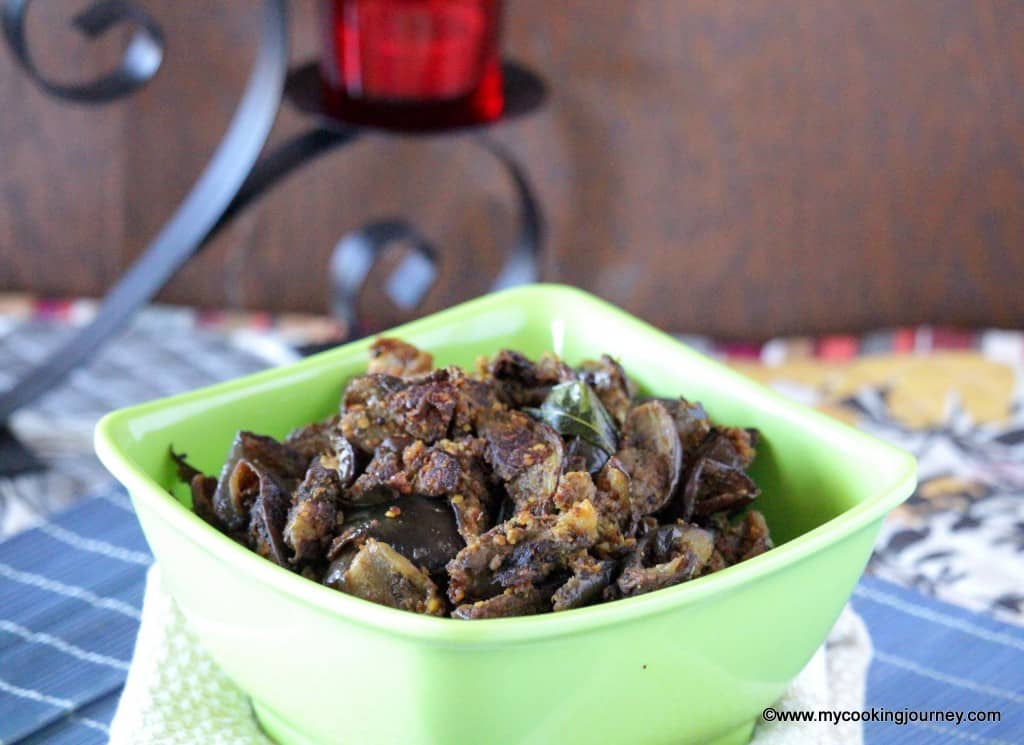 Ingredients – (serves 4)
Eggplant – 15 small ones
Oil – 2 tbsp
Mustard seeds – 1 tsp
Turmeric powder – ½ tsp
Curry leaves – few
Asafetida – 1/8th tsp
Salt – to taste
To roast and grind –
Kadalai paruppu / channa dal – 1 tbsp
Dhania / whole coriander – 1 tbsp
Red chilies – 5 or 6
Desiccated coconut – 2 to 3 tbsp
Oil – ½ tsp
Procedure –
Wash and slice the eggplants into thin slices. Keep the sliced eggplants immersed in water until ready to cook.
Roast the ingredients mentioned to a reddish brown color and then grind it into a smooth powder.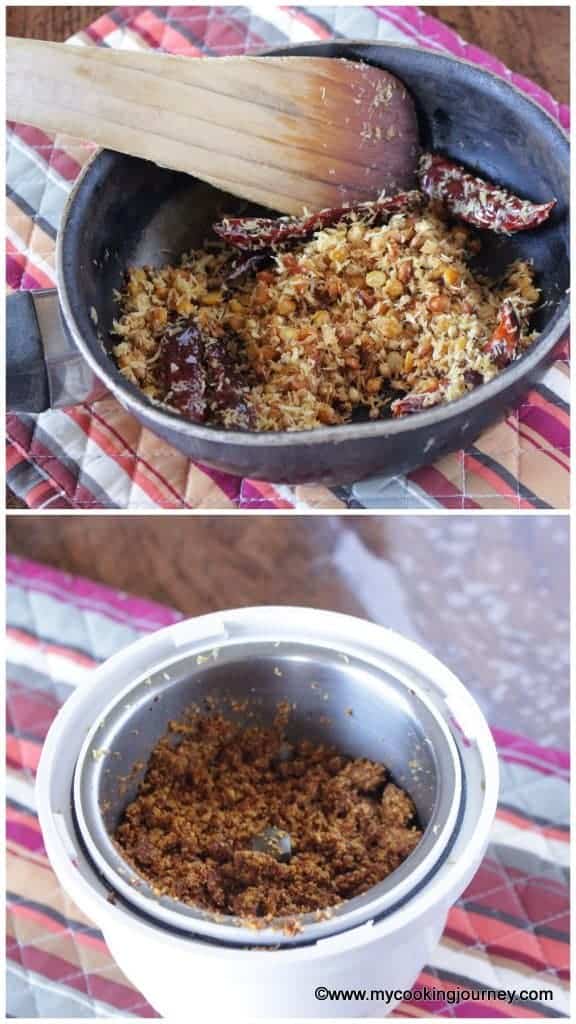 In a pan, heat the oil and add the mustard seeds. Once the seeds crackle, add the turmeric powder, asafetida and curry leaves. Fry for about 10 seconds and then add the sliced eggplants. Make sure that you drain the vegetable well before adding as excess water could make the curry mushy.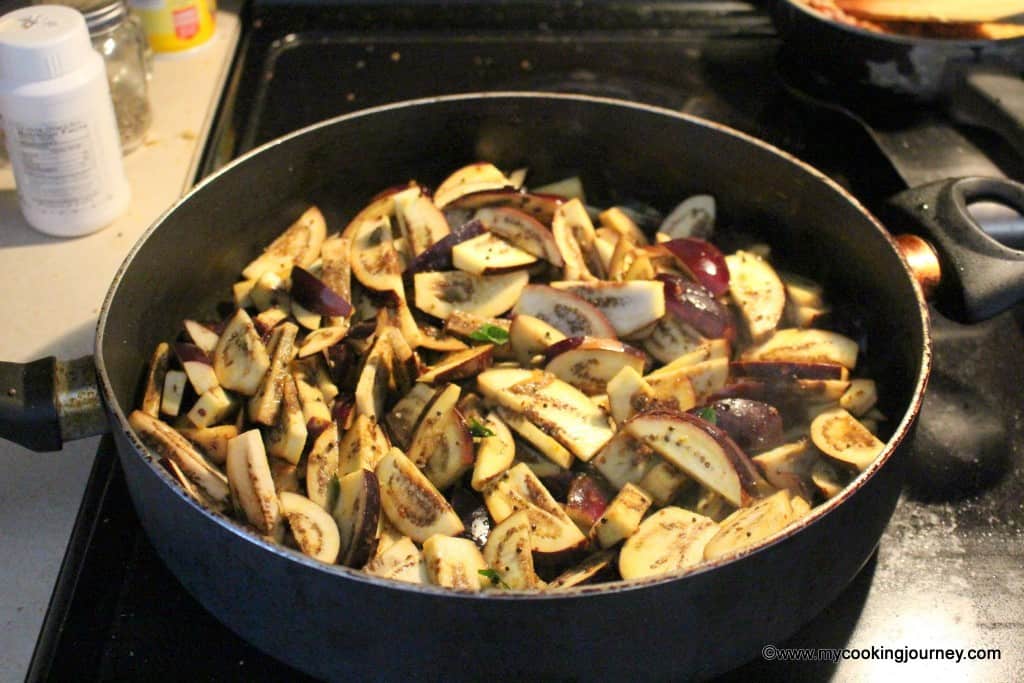 Let it fry in open pan (without covering the pan) for about 5 minutes. Now add salt and briefly cover the pan to cook the vegetable. Make sure that you could it only until done and not mushy. If the eggplants are tender, you might not even need to cover the pan.
Once the vegetable is 3/4th cooked, add the ground spice powder and mix it gently. Cook further until it is roasted and then take off the flame.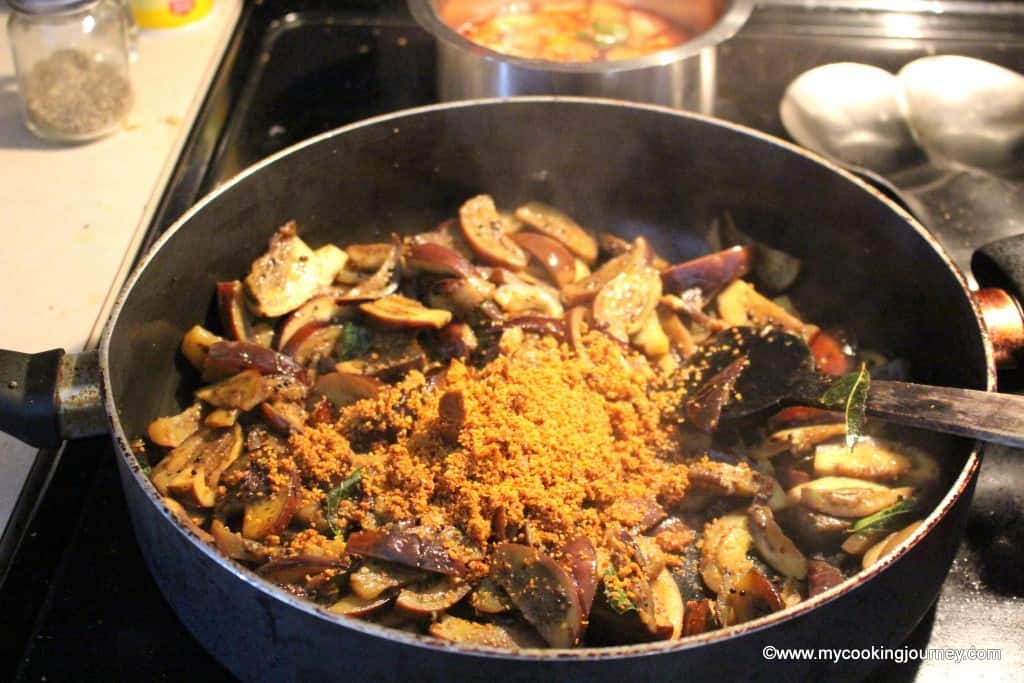 Serve Eggplant Poriyal with hot rice and rasam!