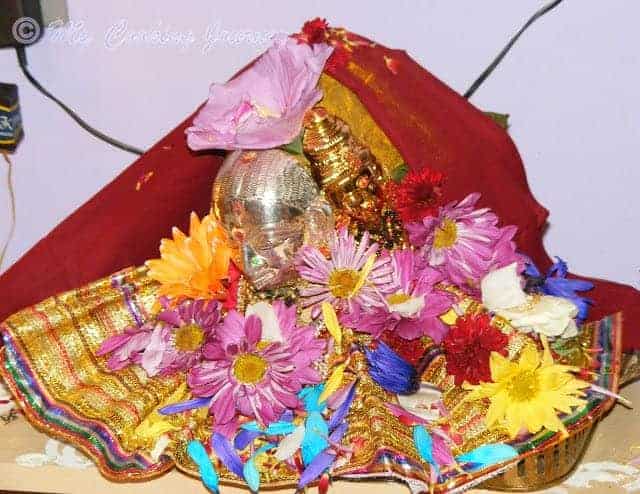 Varalakshmi pooja is an imporatant pooja dedicated to goddess Varalakshmi and is performed by most of the South Indian Women. I am enlisting few of the recipes that we make in our house for this pooja. These recipes are made apart from the regular meal and could vary depending on individual family. I do not have all the recipes photographed, but I will update it soon.
Me and my mother performing the pooja in India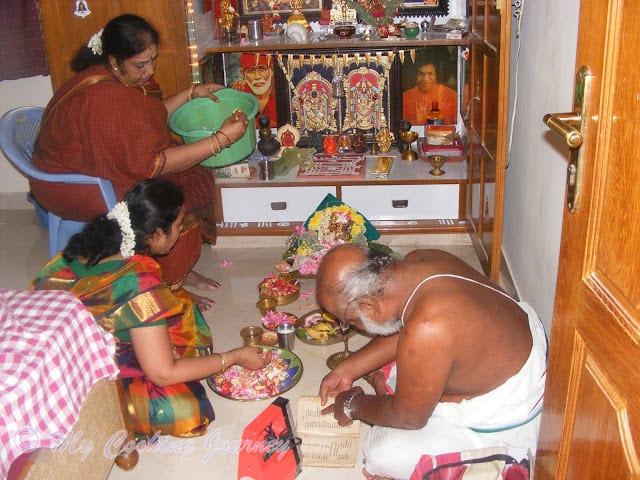 Pooja in NY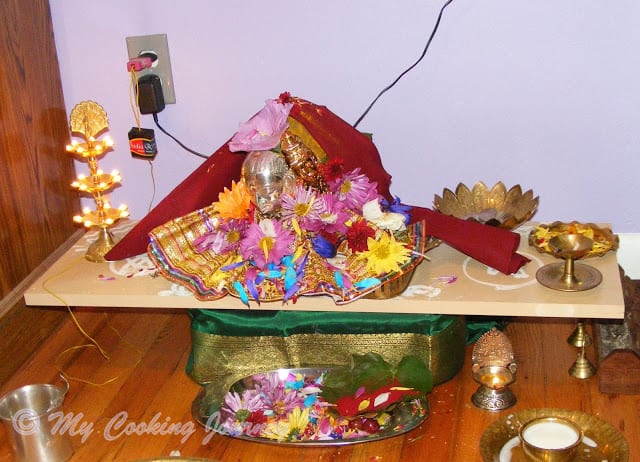 Neivedhiyam -
Payasam - I am going to be making Badam Kheer this year. Choose any payasam you wish to make. Here is my complete link of Payasams.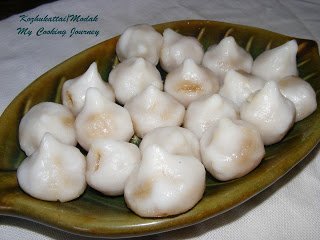 Uppu kozhukattai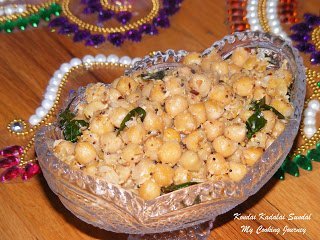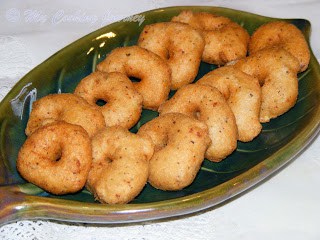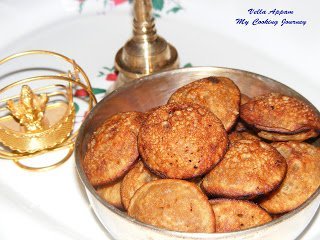 Pachai arisi idli/idlis made with raw rice