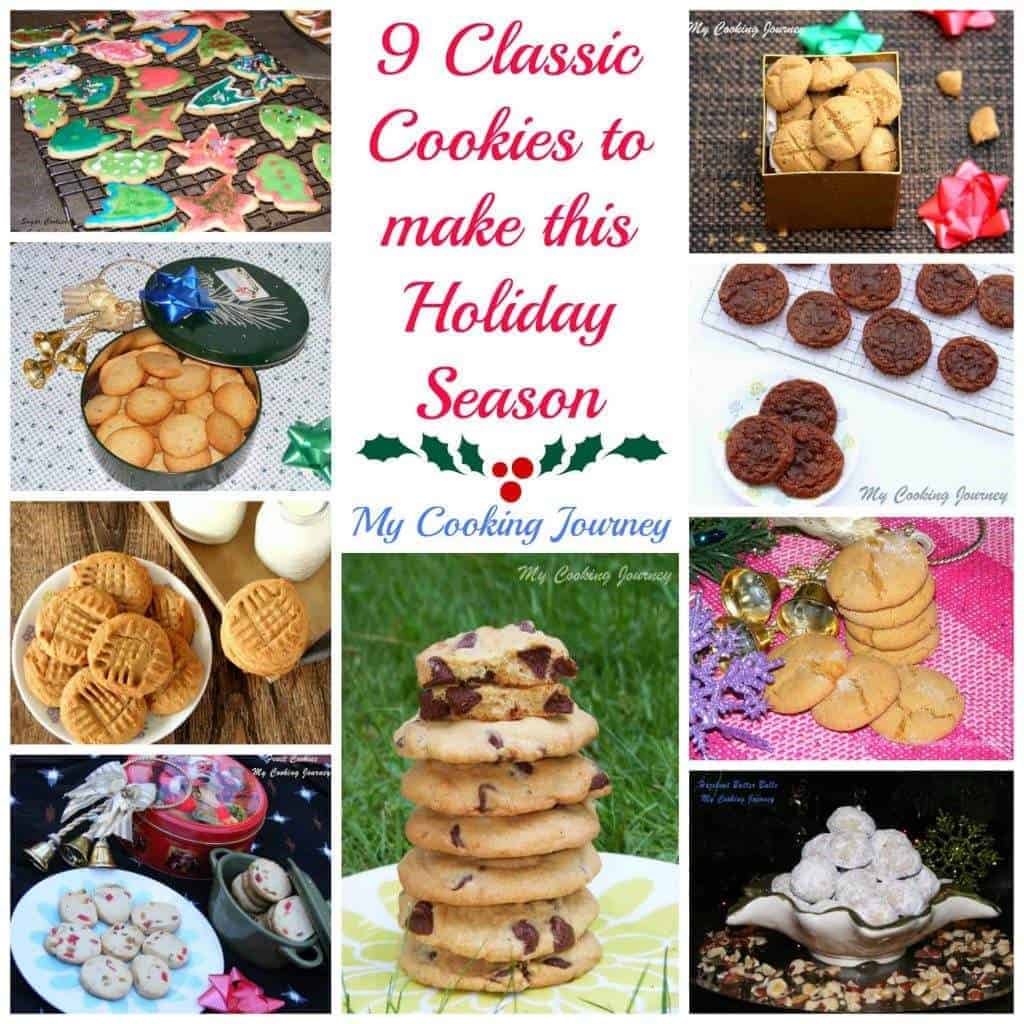 Holidays are all about creating family traditions. Christmas is not a festival we celebrate, but ever since I came to the United States, I have enjoyed this festival very much. Once we had children, it became even more joyful and we look forward to this time every year. We started putting up Christmas tree and lights. We started waiting for Santa and exchanging gifts. Somewhere along the line came the tradition of passing out Christmas cookie tins every year to neighbors and teachers and bus drivers and janitors and every one we knew along our way.
The boys take part in making cookies and we choose some 4 or 5 recipes to make each year. After looking though my 10 years of photographs, I noticed that these 9 cookie recipes are the most popular among the family and also my readers.
Among these cookies there are some that my kids love and there are a couple that I am a big fan of. I bake quite often, but except for the breads I don't eat much of my bakes. The exception is when the holiday season comes and I start baking batches and batches of cookies and that is when I indulge myself in the bakes.
I am going to mention shortly about why these cookies are our favorites.
When i first baked these Ginger cookies some 7 years back, I thought this was going to be a cookie that adults would like to eat. But, I was so wrong! Every year a month before holiday season starts, I start getting requests (and threats) to make these cookies and I end up baking several batches of these. My boys love this mildly chewy and spice loaded cookie and they would not mind eating them all through the year. This is definitely a cookie to try if you are a beginner as it doesn't take long to prep the dough and there is no complex shaping procedures involved.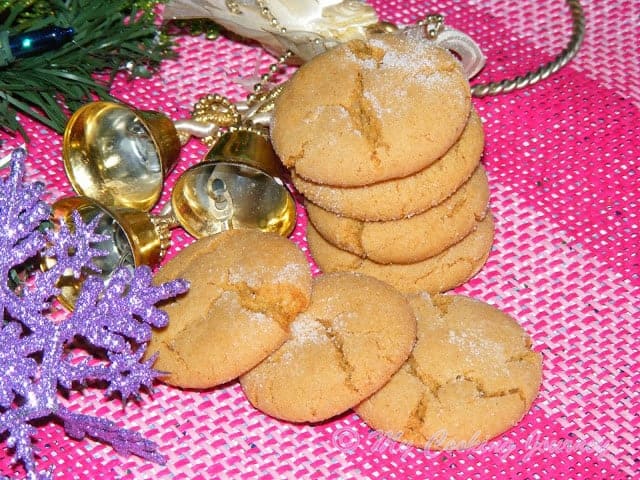 This is a cookie that I have been making every year for Christmas. This is a shortbread kind of cookie dough with pieces of candied fruits that are available only during the holiday season. I either end up stocking a batch of candied fruit or if I find them in Indian stores, I buy a large batch of it. I say large batch, because my husband just loves the candies fruit. To the extent, I have to hide it from him! This is a cookie that you can make the dough well ahead of time and freeze it. When you ready to bake, just slice the dough and bake.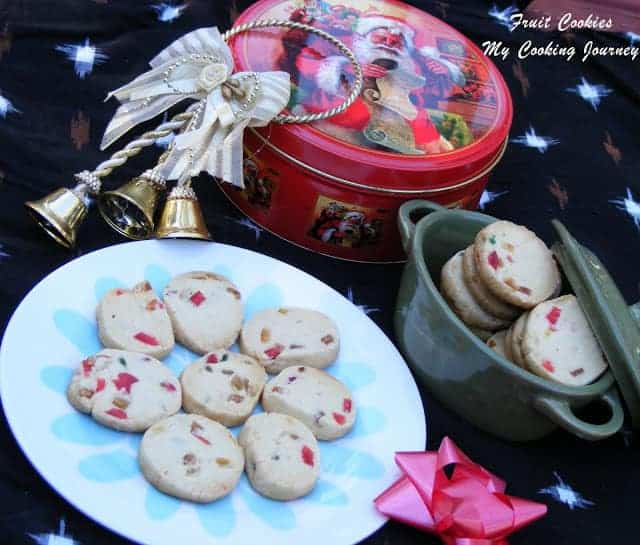 This is a very rich Indian style shortbread cookies made with clarifies butter aka Ghee. I have used whole wheat flour to make the cookies, but it is quite rich as it has a good amount of ghee in it. The cookie is very flavorful and has a great texture. I have to say, that I don't make a big batch of it and just make a couple to share with few. I make the clarified butter at home and it becomes a very long process if making a large batch. These cookies have cardamom to bring out the Indian flavors.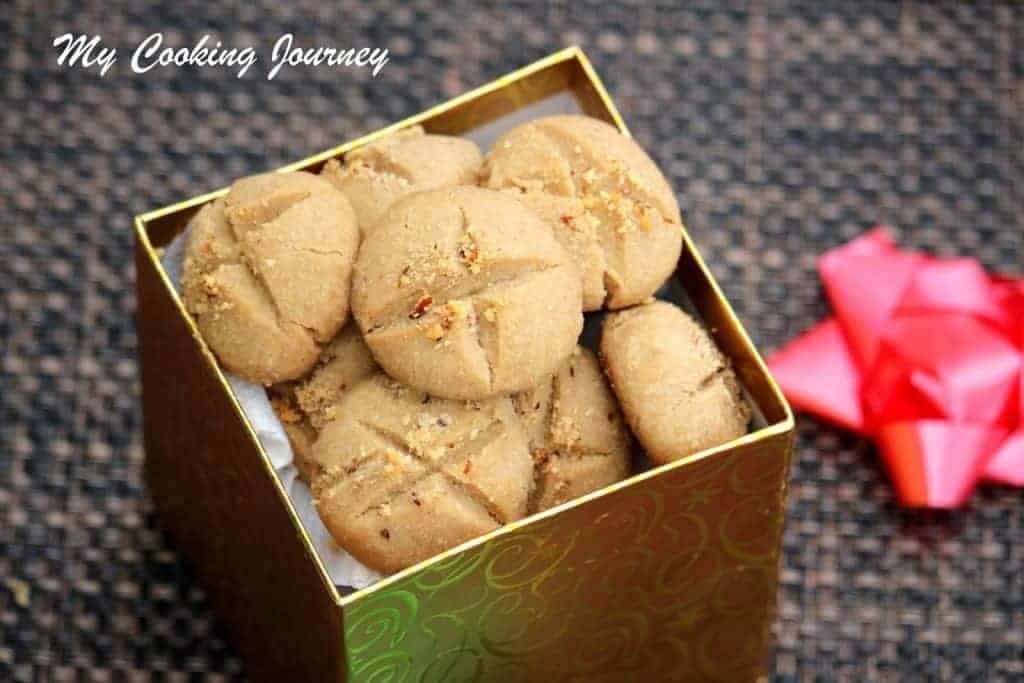 I am not a big fan of chocolate and this is the only recipe that I enjoy the chocolate. This cookie is personally my favorite and hence it makes it way into the list. This was a recipe that I found in the Nestle chocolate chip package and it works great. In fact, this is the only recipe that I am quite pleased with when making chocolate chip cookies.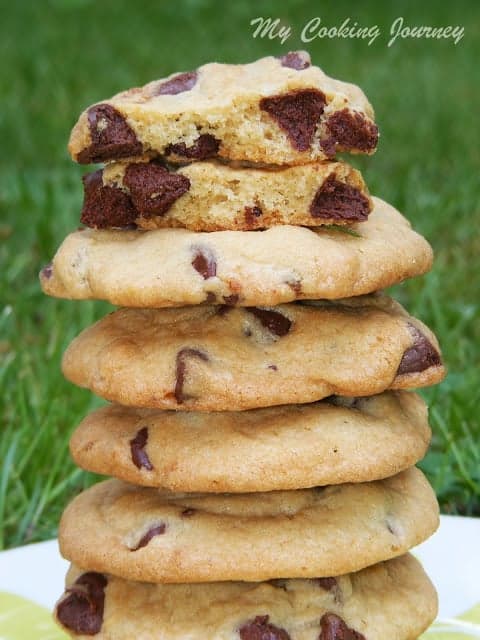 This is for my friends who are gluten intolerant. This cookie is loaded with the goodness of chocolate and pecans that you will not miss your flour. Make sure that you buy certified gluten free ingredients when making this for gluten intolerant people.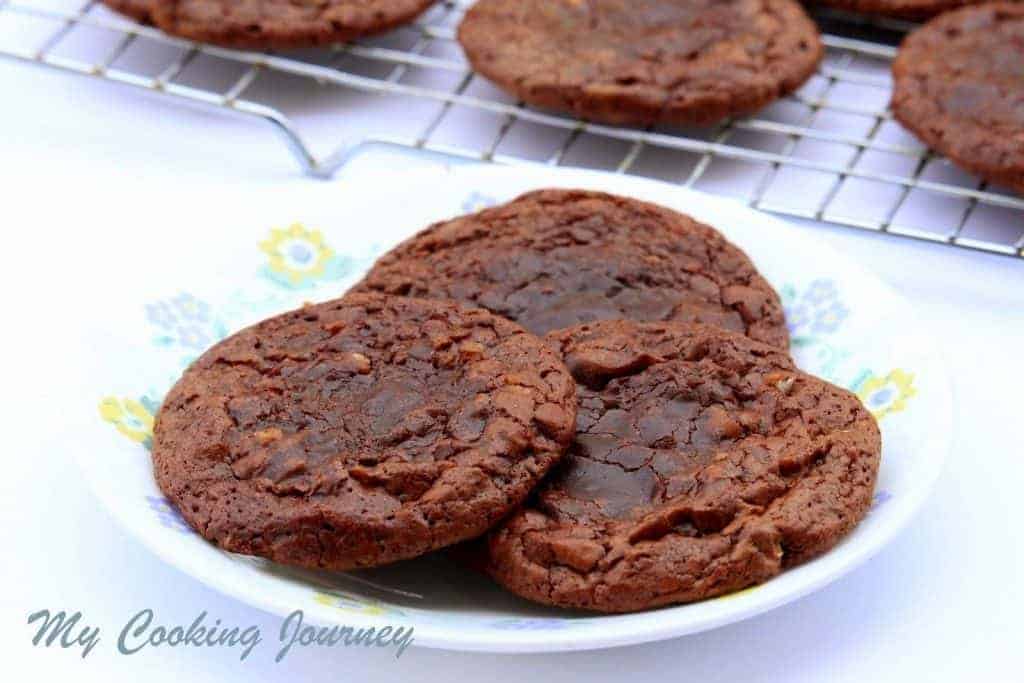 This is a very festive cookie and very popular in Mexican weddings and hence gets the name of Mexican wedding cookies. These cookies can be made with any nuts you have in hand. My friend who gave me this recipe, used Pecans and called it Pecan butter balls. The cookies are very simple to make and there is no shaping. The only thing we need to remember is to roll the cookies in powdered sugar right after they come out of oven. This makes the sugar stick better to the cookies.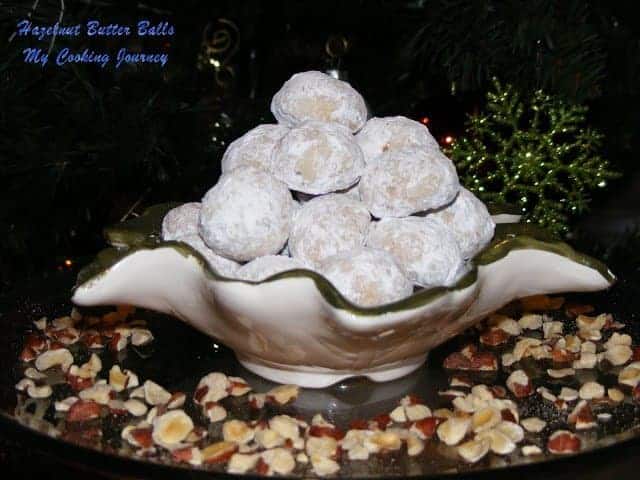 Ho can I miss out on peanut butter lovers. This is a classic recipe made healthier by using whole wheat flour and using honey and brown as sweetener. Tgese cookies are great to dunk into a glass of milk. So make sure to bake these for Santa!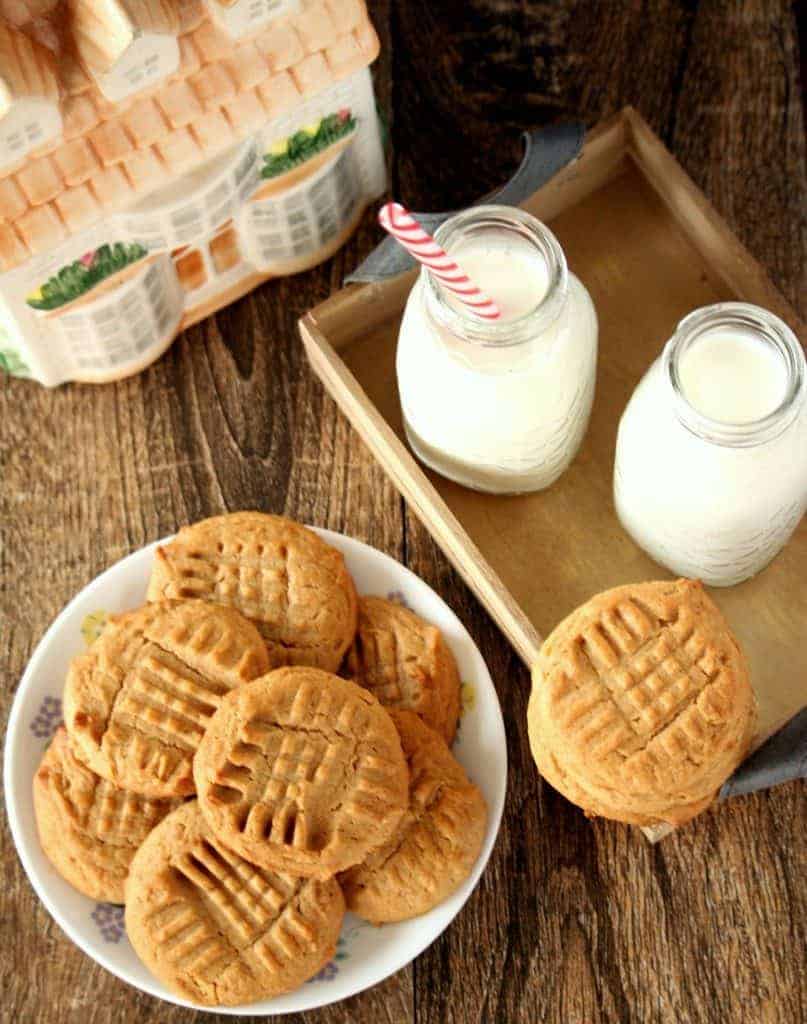 Shortbread cookies are a favorite among kids and adults alike and hence I make a few of them each year. This cookie is personally my favorite. This pecan shortbread cookie recipe is loaded with butter, so if you are watching your fat intake, be conservative on eating them (which is just not possible for me).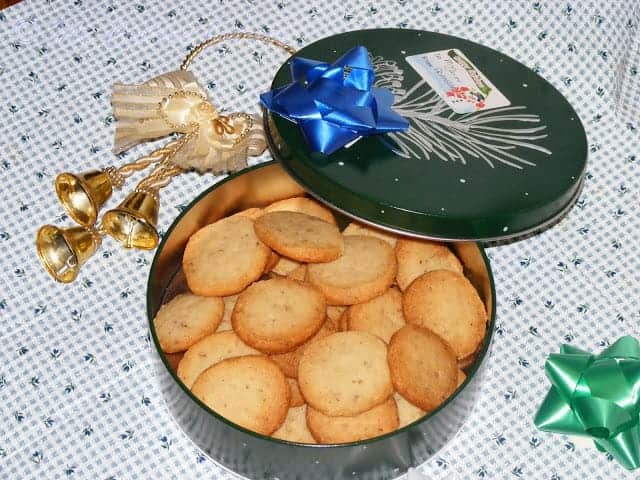 Last but not the least, what is Christmas without few of these frosted sugar cookies. This is such a fun to make with kids at home. If you don't have variety of Christmas cookie cutter, now is the time to buy them and start baking these cute little cookies to frost with kids.