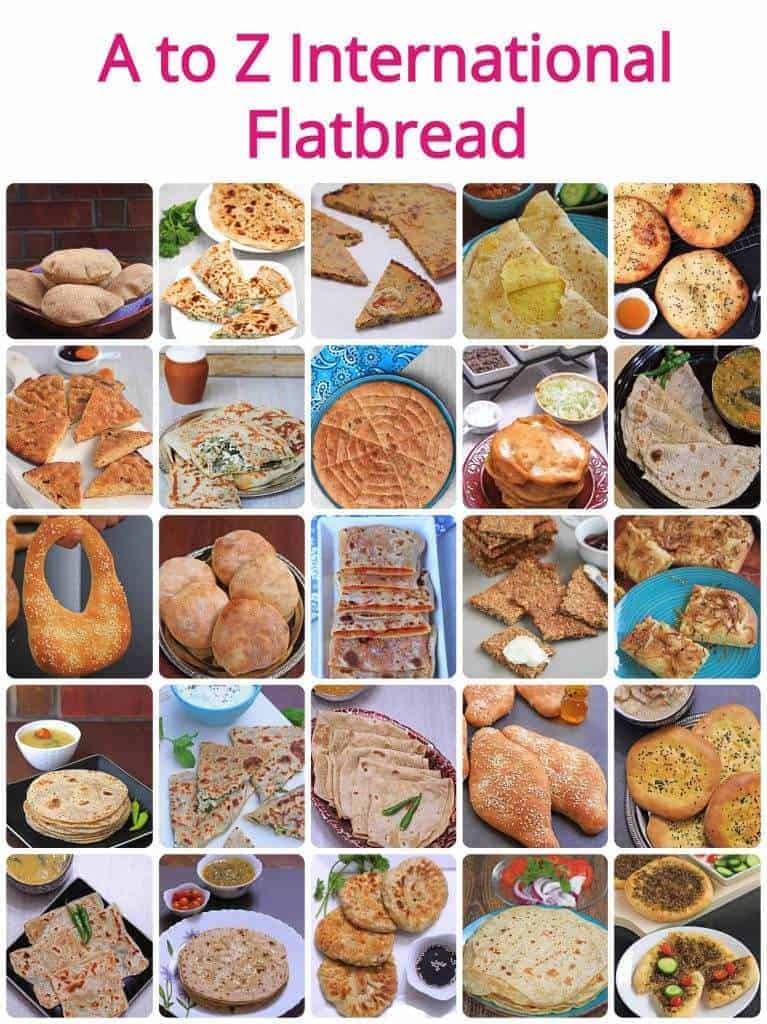 It is a a huge pleasure and sense of accomplishment every time I complete a Month long Mega Blogging Marathon. This happens twice a year and I try not to miss any of these as this is when I really put my blogging on full gear and test my endurance.
This A - Z International flatbread was a stretch for me as well as my family as I had made only a handful of recipes before the month began and I almost made a flatbread each day. My younger one casually passed on a comment the other day that we don't want to be eating flatbread for at least a month after this. This made me realize how much I had pushed it this month and hopefully I will be better planned the next time.
I have to admit that I have withdrawal symptoms and all my mind can think is flatbread. It will be soon be routine posting time and I am trying hard to put aside the flatbread thoughts and come out of it.
I thank each and every member of the Blogging Marathon for making this a very successful month. I especially thank Srivalli for being the best leader that she has always been and organizing this each and every month.
Aish Baladi is an ancient Egyptian Flatbread made with 100% Whole Wheat flour and is Vegan.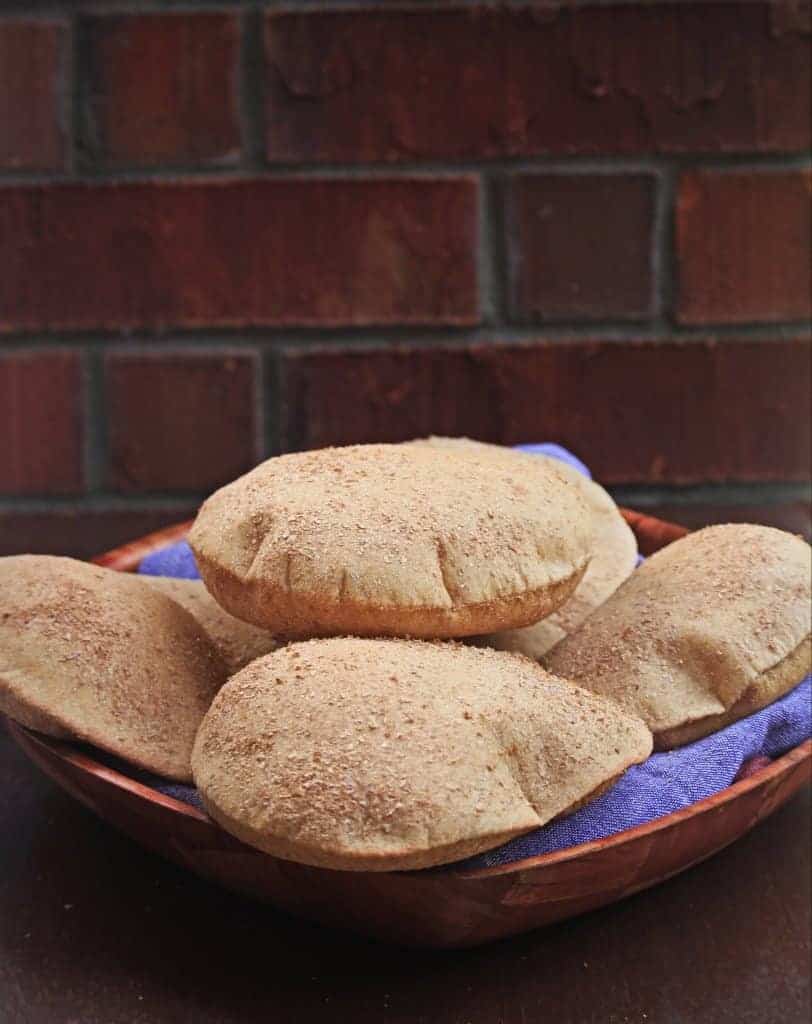 Boulanee Katchalu | Afghani Bolani is a potato stuffed Vegan Flatbread from Afghanistan.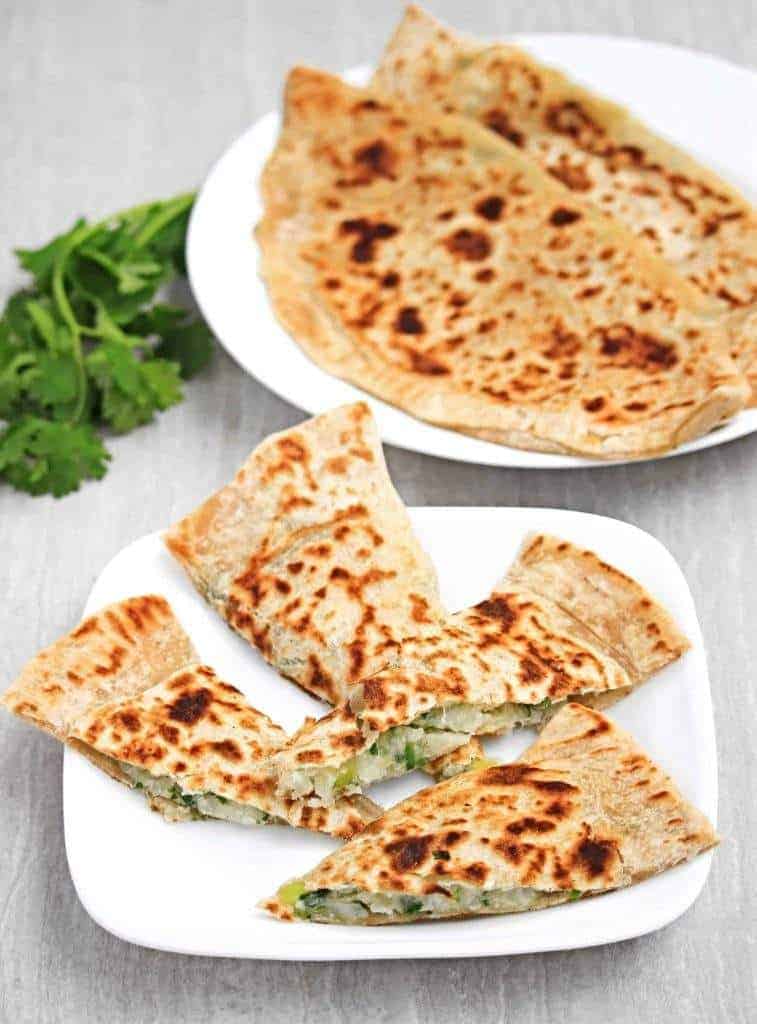 A very simple batter based Chickpea flatbread, also known as Socca which is Gluten free and Vegan.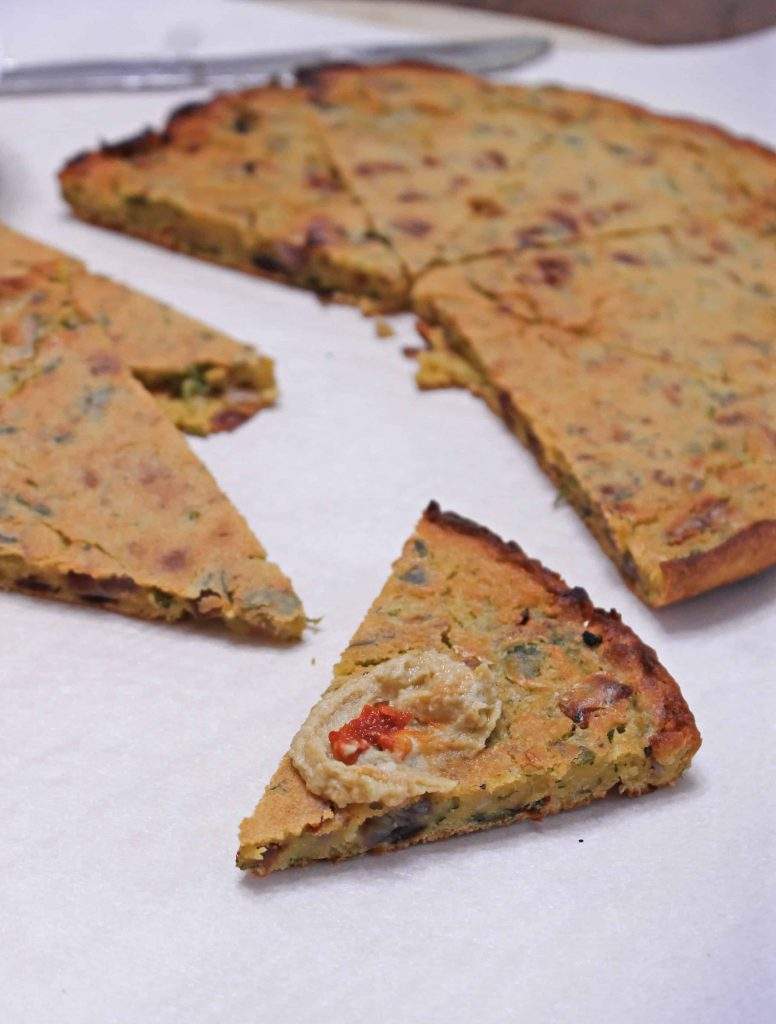 Dhal Puri | Trinidad Split Pea Stuffed Flatbread is a Caribbean special flatbread made with split pea filling. It is delicious with a mix of simple spices and is a vegan flatbread.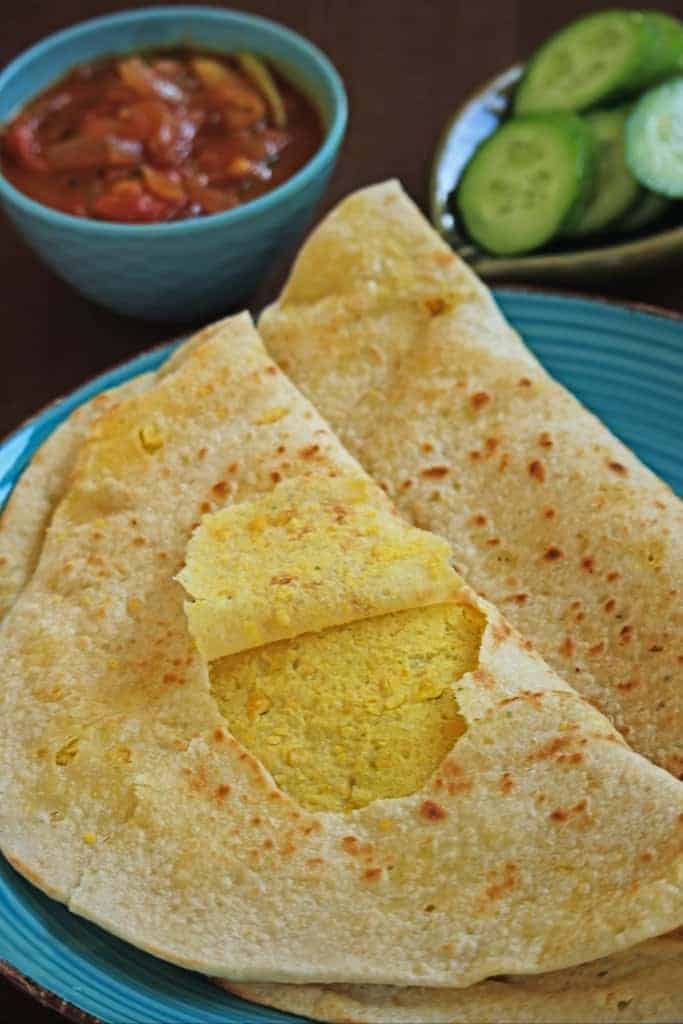 Emirati Khameer also known as the Khamir flatbread is a very popular flatbread in the United Arab Emirates. It is made with slightly sweet dough and is the softest ever flatbread that I have baked.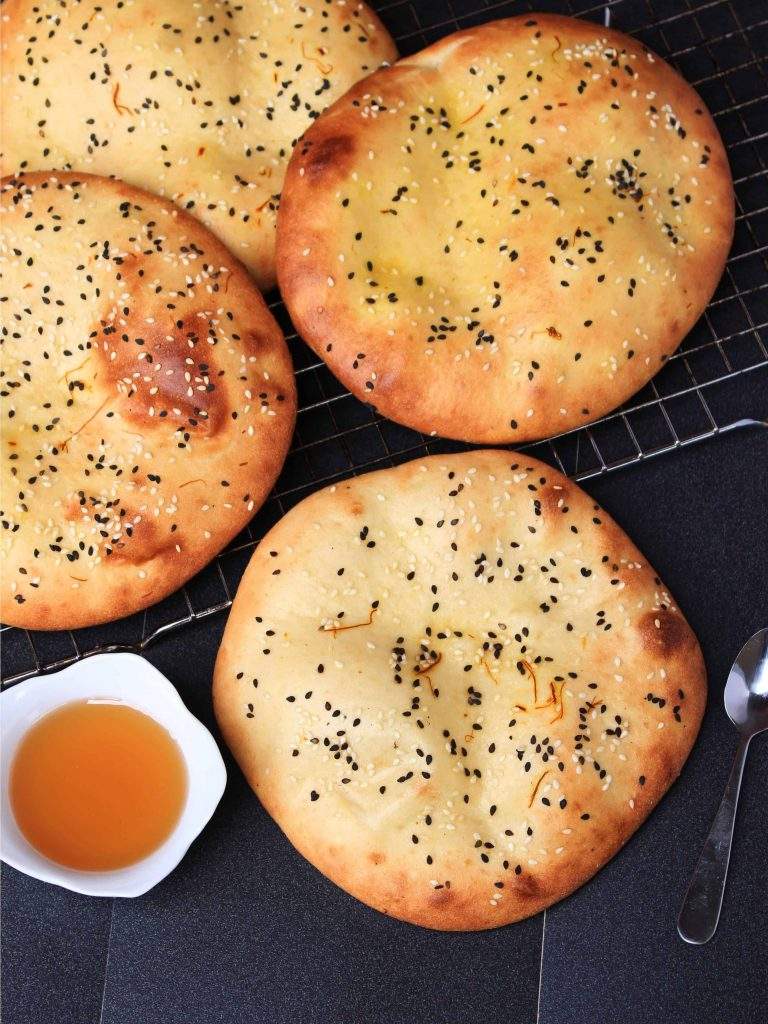 Mildly sweet Fruit focaccia, loaded with dried cherries and raisins that gives it the perfect balance of flavors.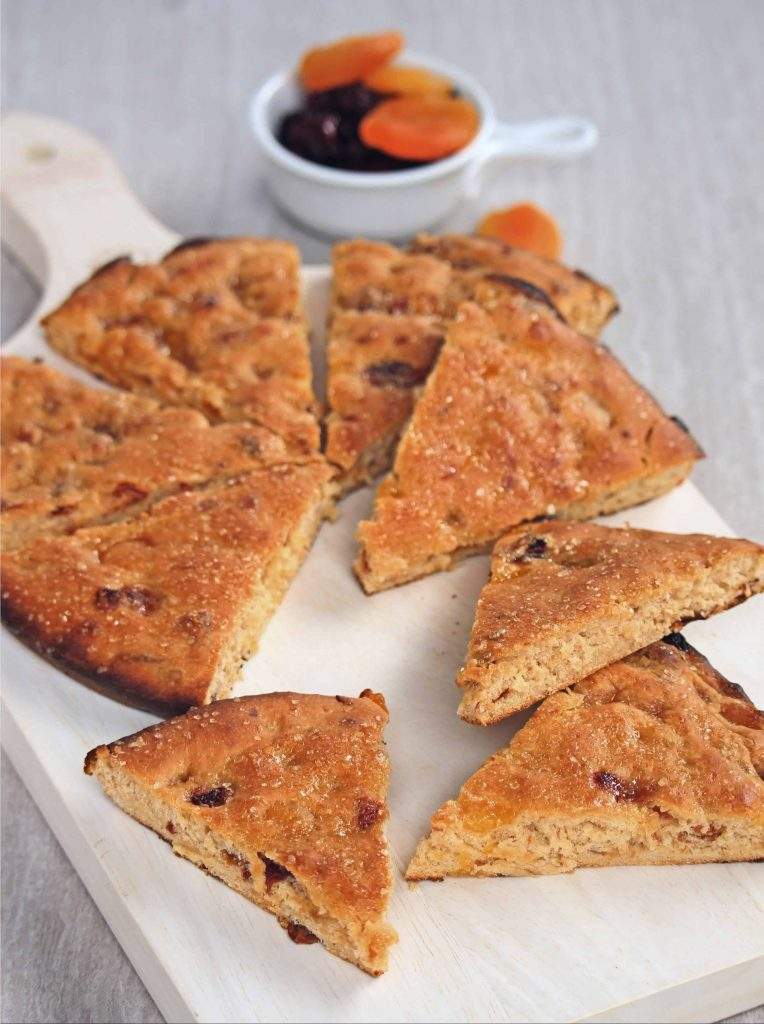 Gozleme is a Turkish special flatbread with different kinds of filling. This is one of my favorite with spinach and Feta cheese. This is a wonderful flatbread that is crusty outside with soft and chewy inside filled with delicious filling.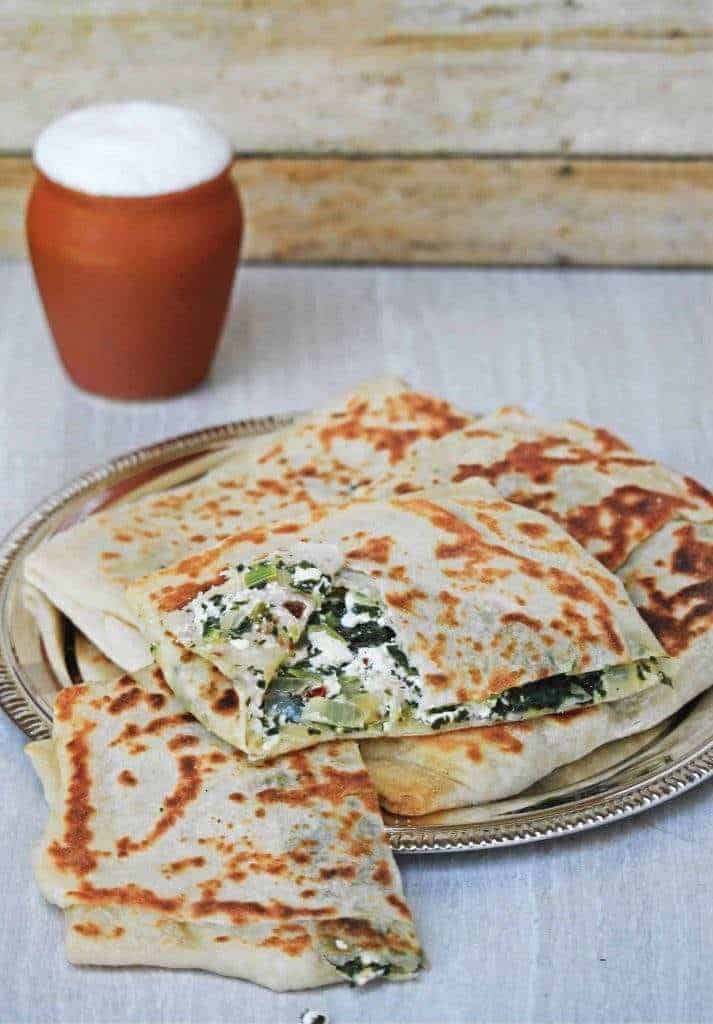 Himbasha | H'mbasha | Ambasha is an Ethiopian Flatbread, often made as a celebratory bread. It is a mildly sweet flatbread flavored with cardamom, raisin and black sesame seeds.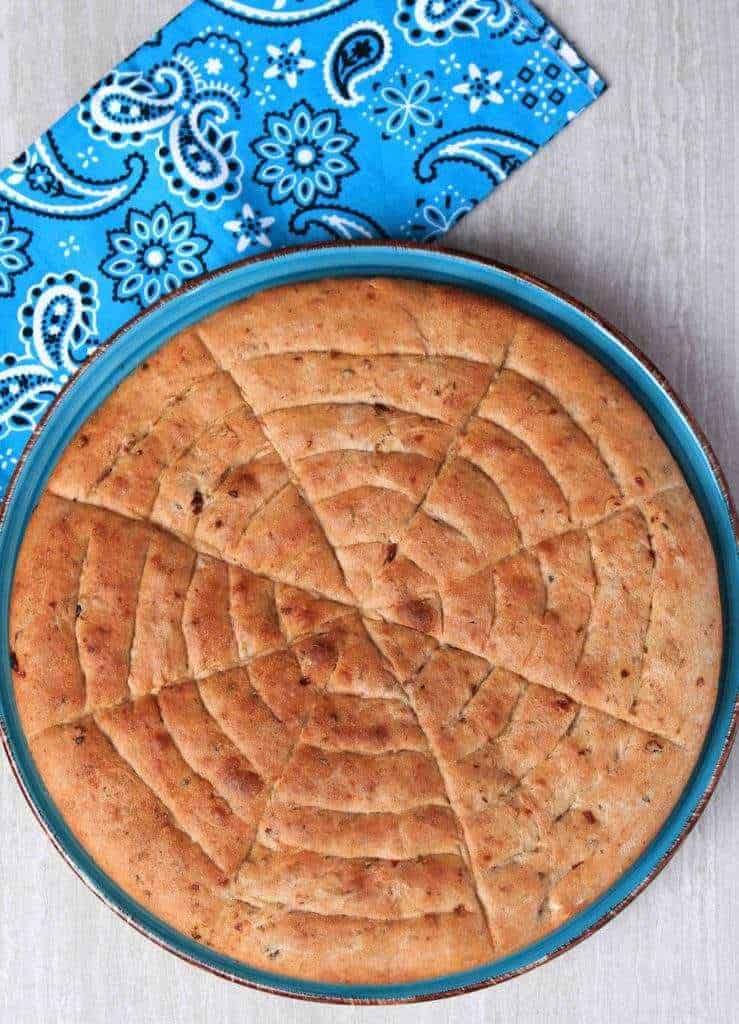 Indian Fry Bread, is a very popular deep fried Flatbread that is used to make the Navajo Tacos. Indian Fry bread is also used to make a simple dessert when drizzled with honey or sprinkled with powdered sugar.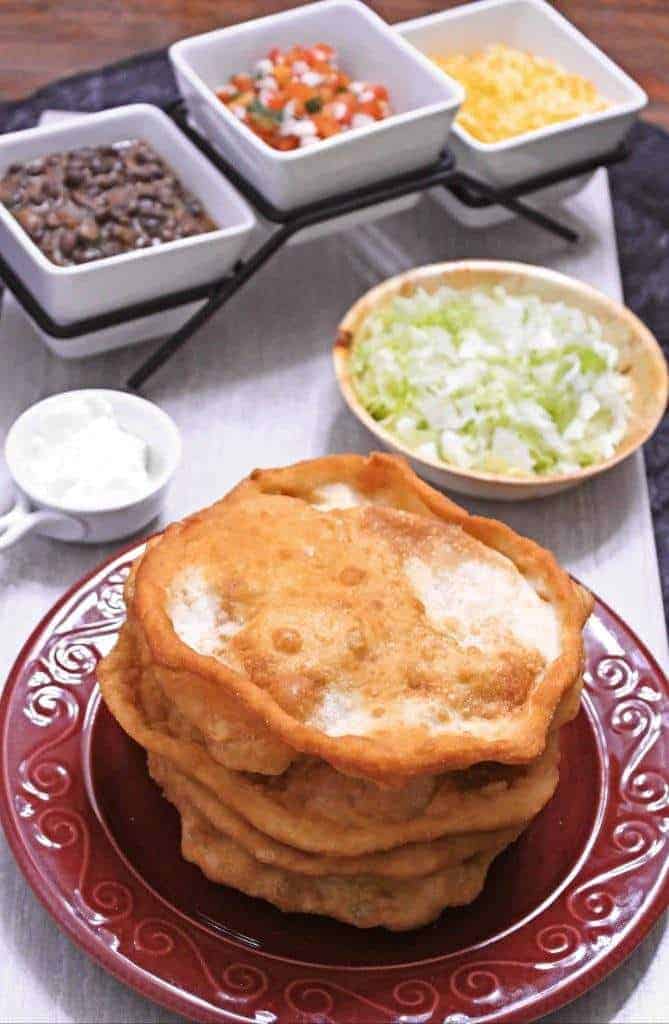 Janta Roti | Odisha Style Flatbread, is one of the softest roti I have made on stove top. This is made with precooked dough and hence the soft texture and also makes it an easy bread to digest.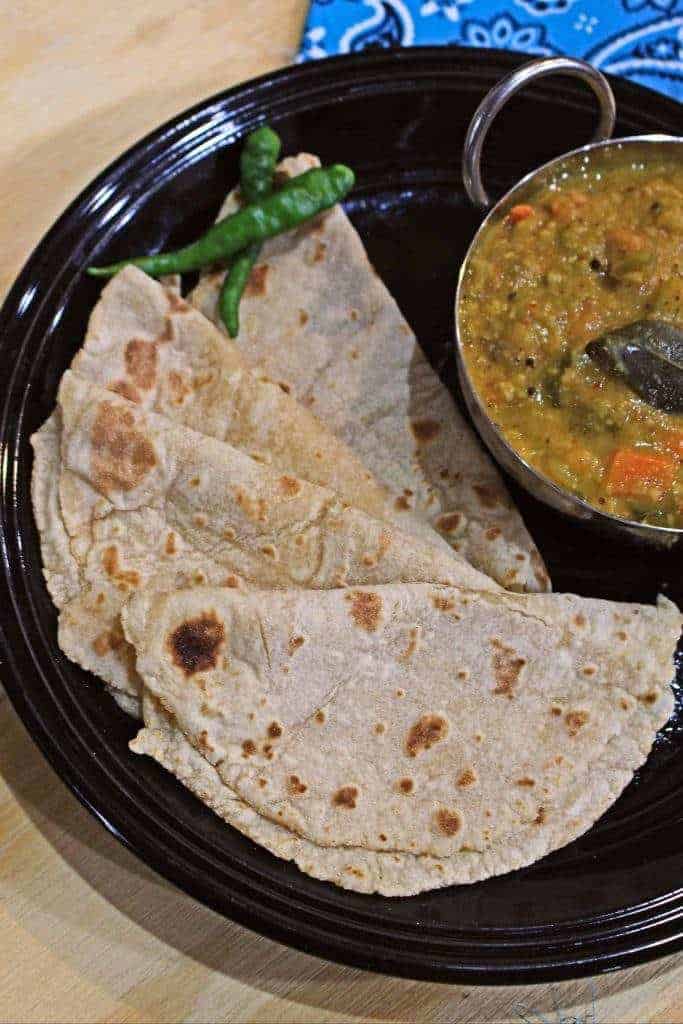 Ka'ak Bread | Lebanese Purse Bread, is a very popular flatbread found in the streets of Beirut, Lebanon. The bread is often shaped in a tear drop shape with a hole in the center making it look like a purse.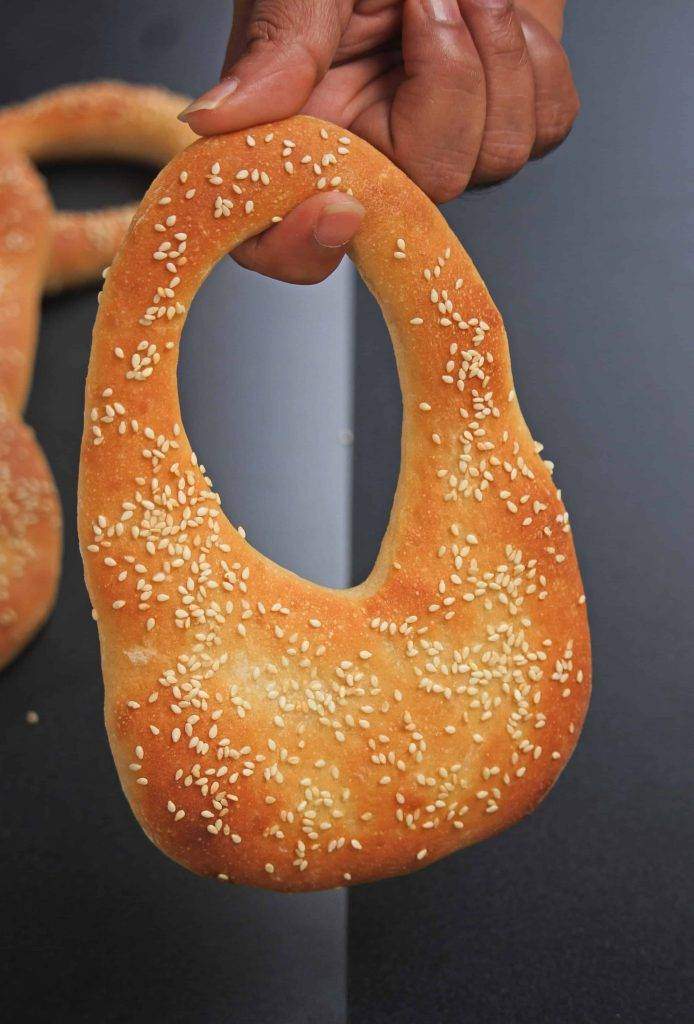 Lepinja Bread | Croatian Flatbread, is a crusty bread with a lovely crumb that is perfect to be served with any dish. It is a great bread to soak up any flavor that we serve it with.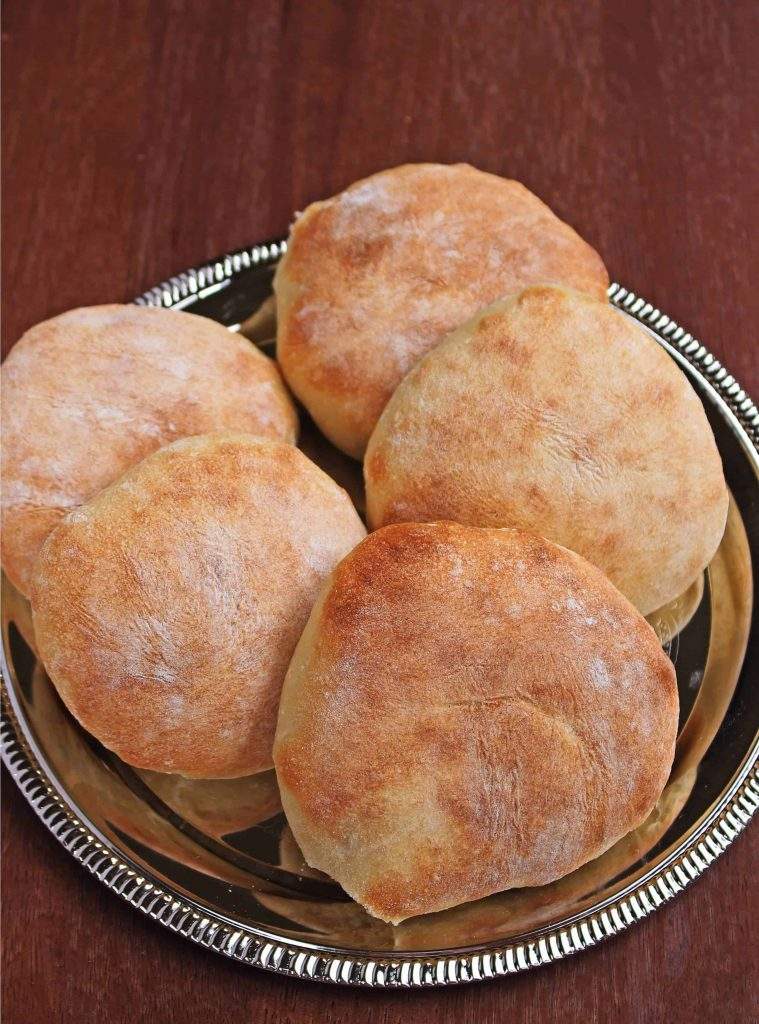 A very thin and flaky flatbread made with semolina flour and filled with a spicy tomato and onion mixture.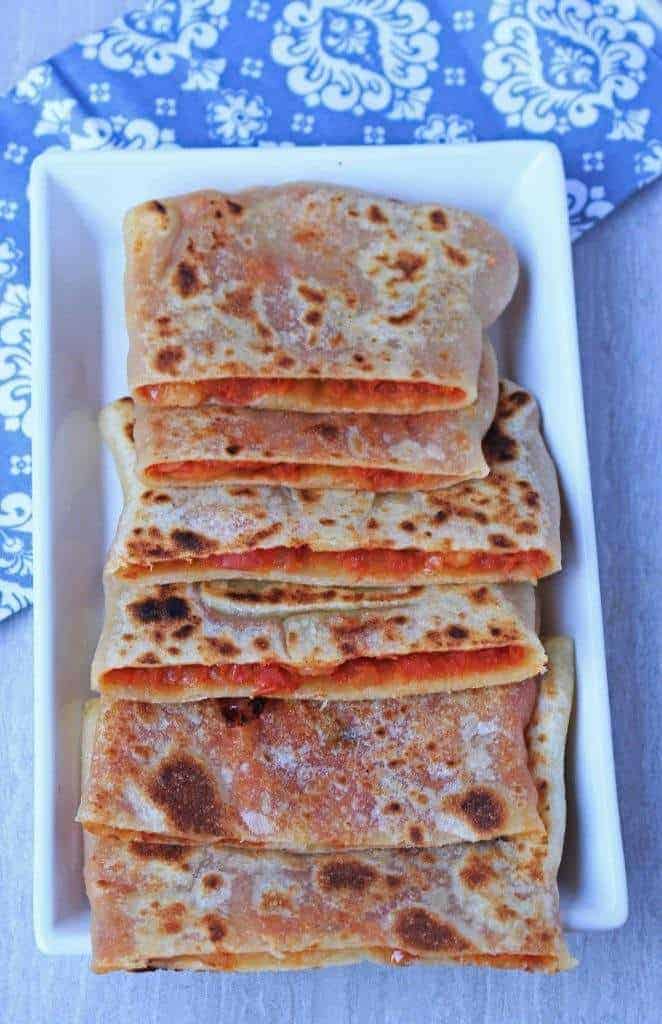 Norwegian Crisp Bread | Knekkebrød, is a wonderful hard bread loaded with whole grains and seeds. Great for snacking and for energy boost.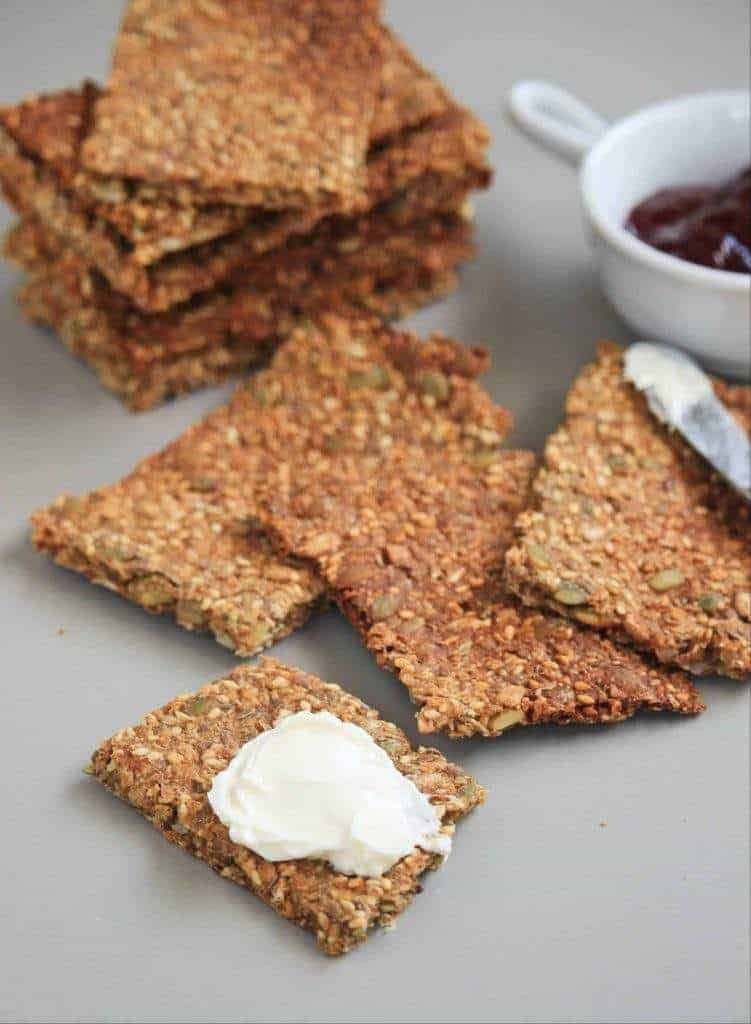 Onion and Poppy Seed Pletzel is a European flatbread similar to Focaccia. It is commonly referred to as the Onion Bread Board and can be found in bakeries in NYC.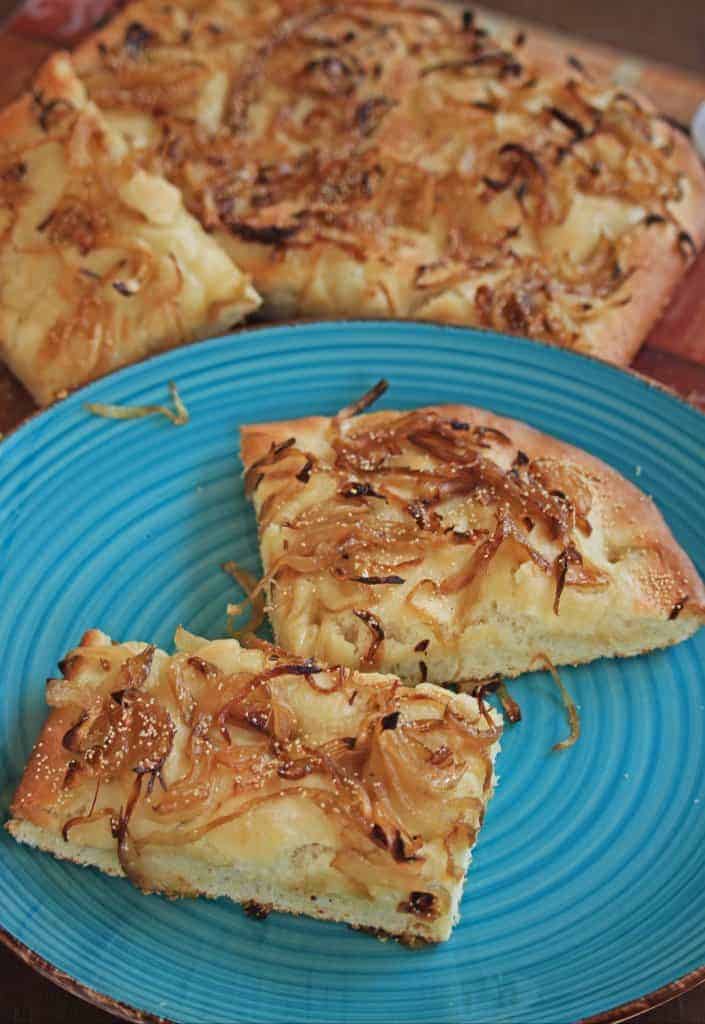 Pol Roti | Sri Lankan Coconut Flatbread is a delicious coconut flavored flatbread from the islands of Sri Lanka. This is a great option for breakfast or brunch and is so simple to make.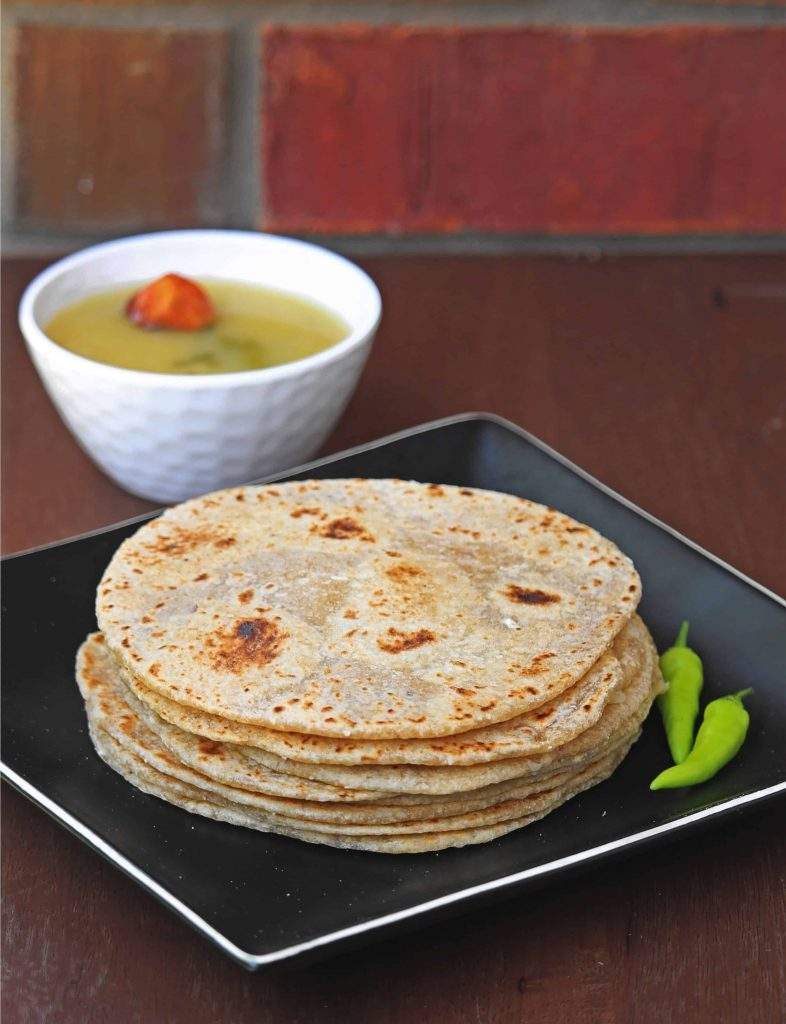 Qutab | Kutab | Azerbaijani Stuffed Flatbread is a popular breakfast recipe and the choices for filling can be unlimited. I made mine with Onion and Cheese filling with some fresh herbs and served it for weekend brunch.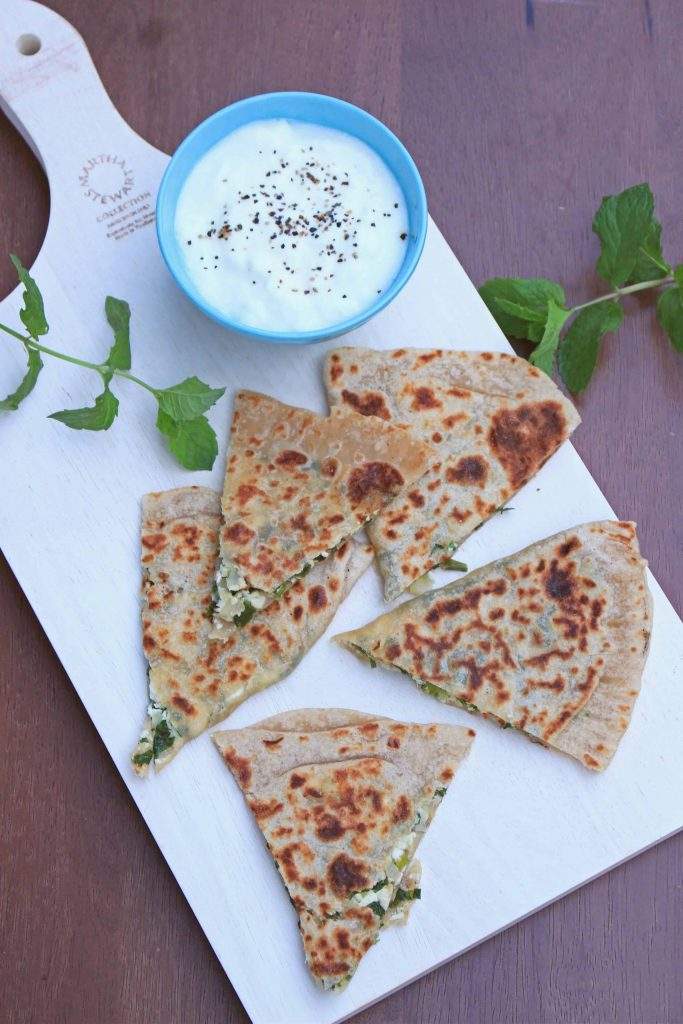 Roomali Roti | Soft and Thin Rumali Roti, is a popular flatbread from the regions of India and Pakistan. The texture and the fold of the roti resembles the Handkerchief and hence called the Handkerchief roti.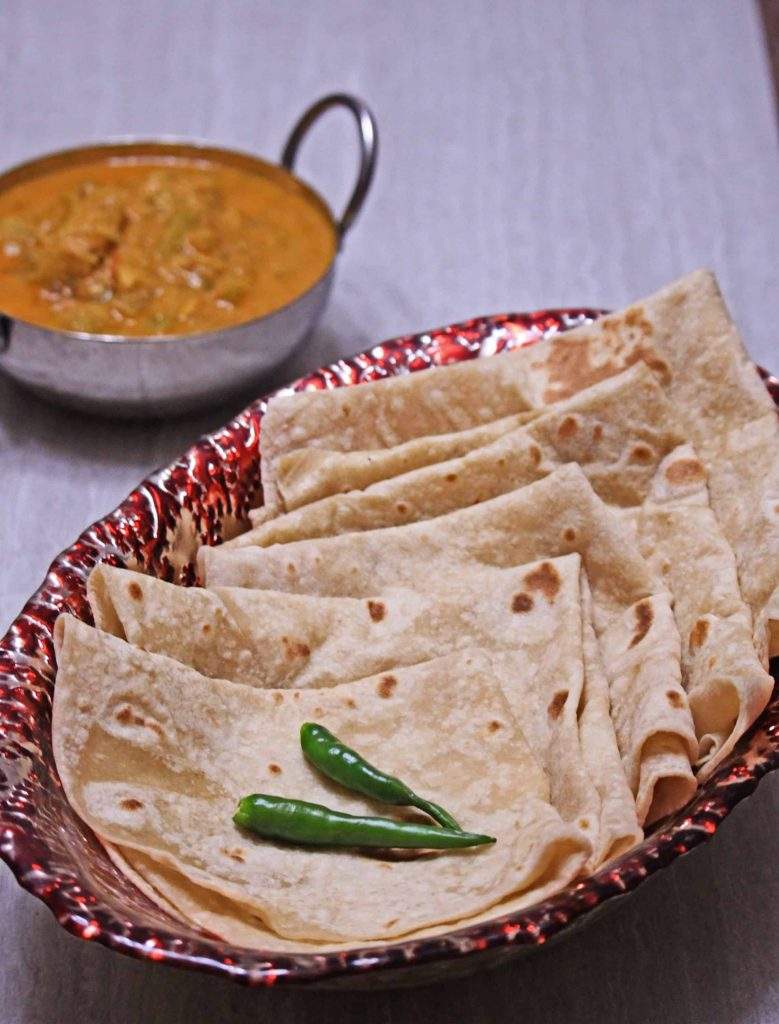 Samoon is a popular flatbread from Iraq that has a beautiful crust. Made with whole grain and topped with sesame seeds, this is a great bread to be served with soup.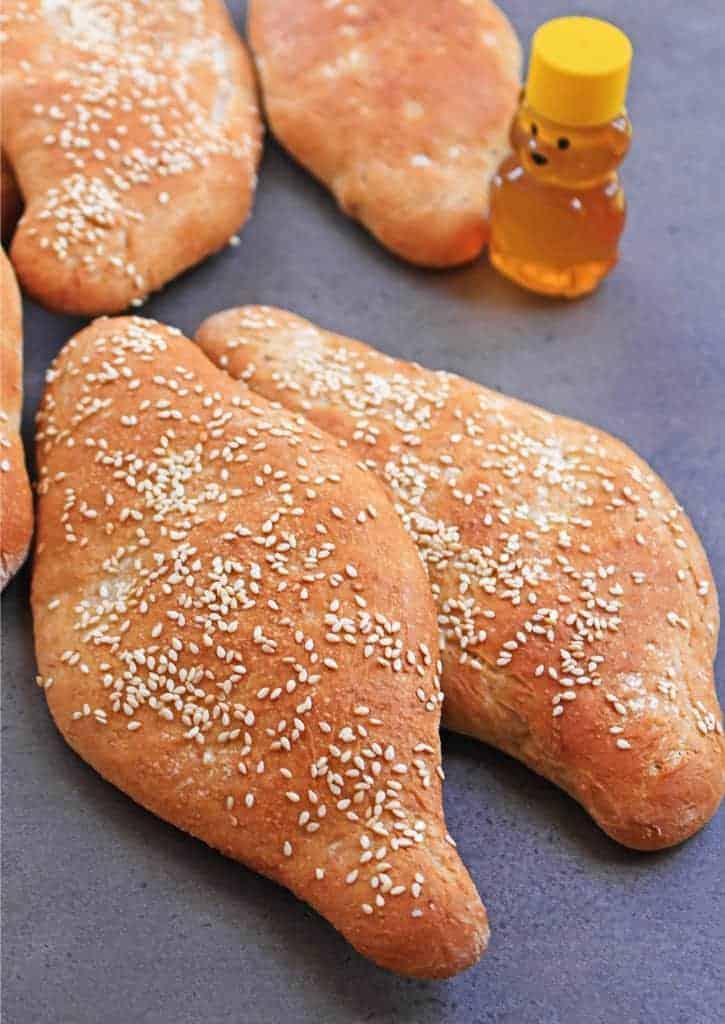 Taftan Bread | Taftoon is a flatbread from the Persian and Pakistan cuisine that is quite similar to the Indian Naan.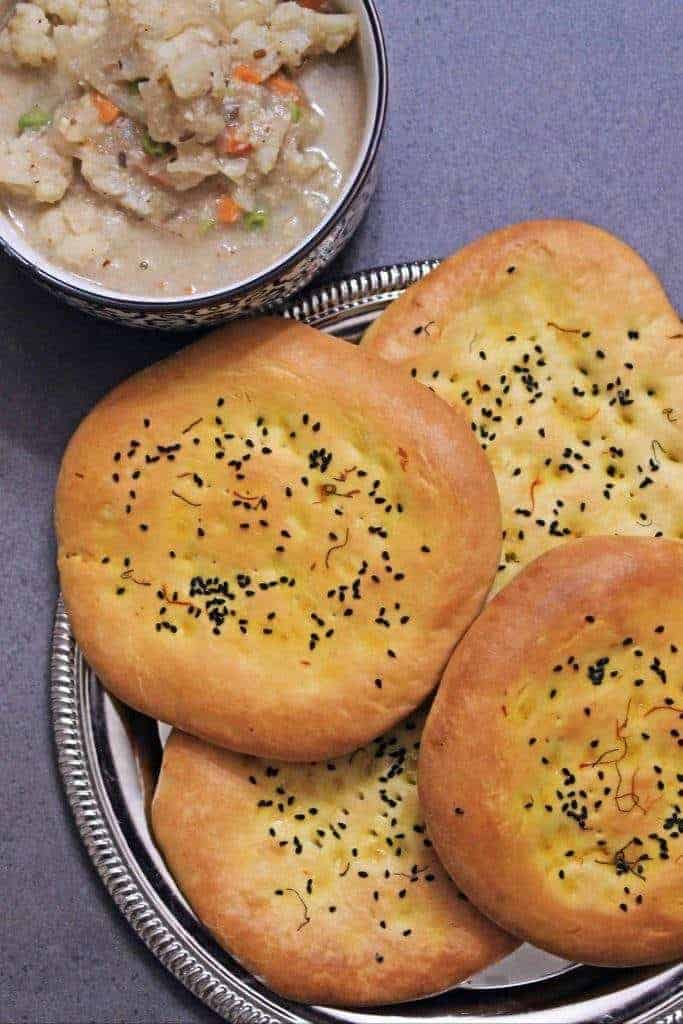 Uyghur Flatbread | Nángbĭng, is a flatbread made in the Xinjiang region of China. This flatbread is made with a flour that is naturally lower in gluten resulting in a very soft bread.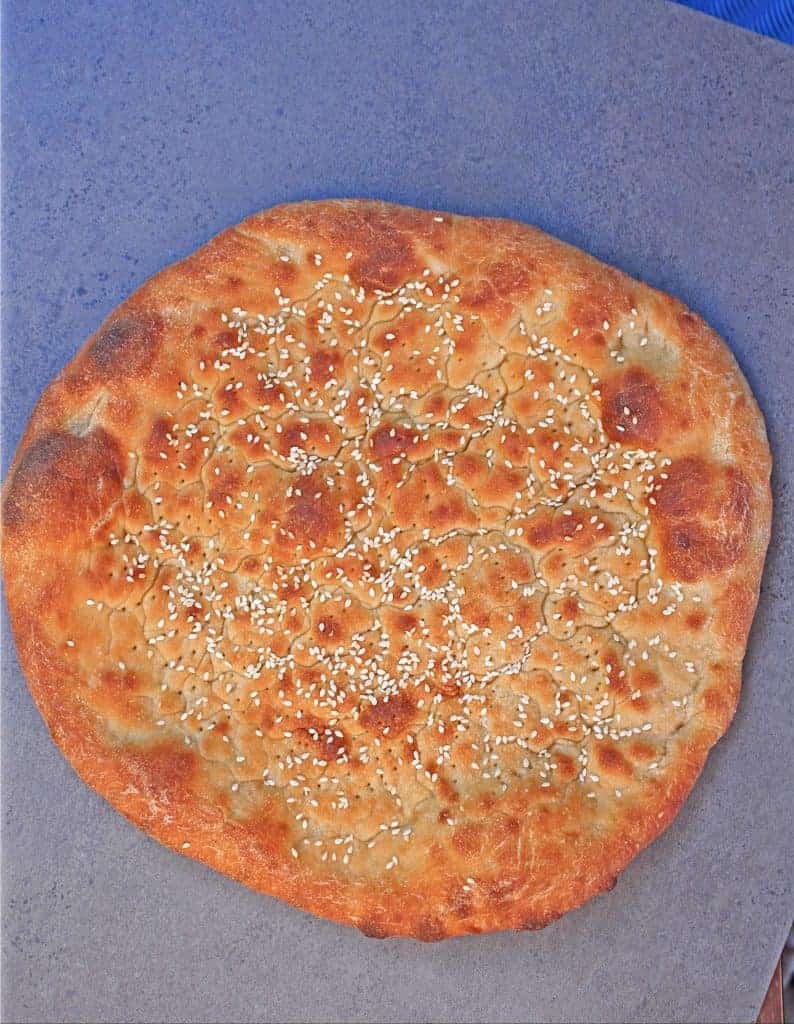 Veechu Parotta, one of the recipes that I have always seen street vendors make with such an ease. Layers of the thinly rolled dough makes this very flaky and delicious flatbread that is a popular street food in Tamil Nadu.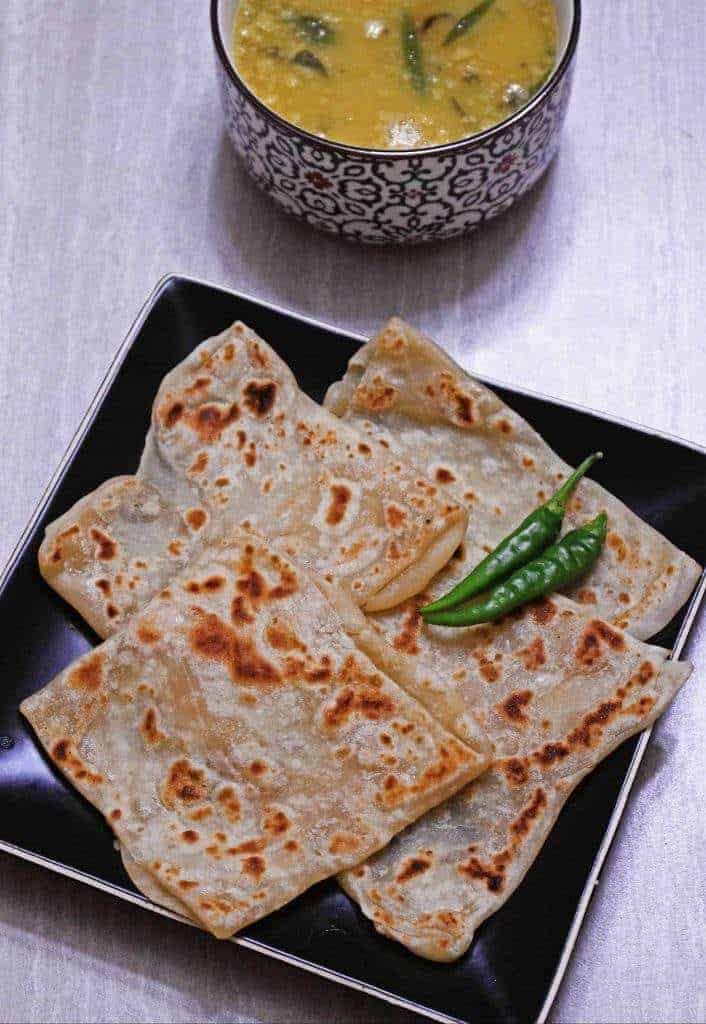 Whole Wheat Phulka | Pulka | Roti, is a puffed up, very soft flatbread commonly made in the Indian household. Cooking the flatbread directly over the flame gives it the amazing flavor and the texture.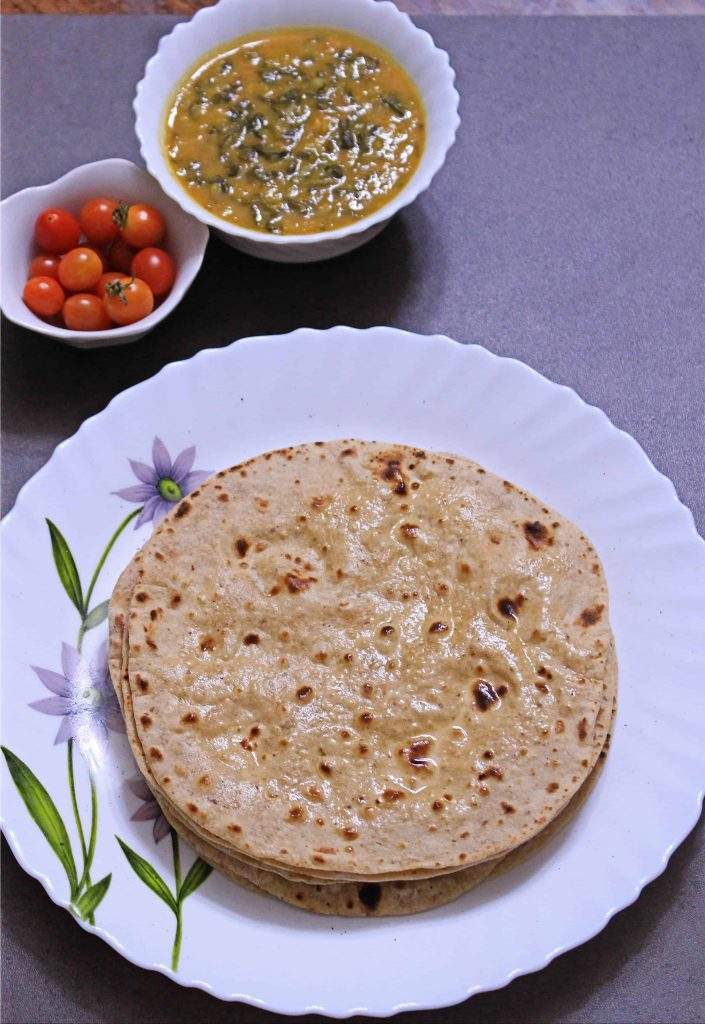 Xian Bing | Chinese Stuffed Pancake is a dough based popular street food recipe. My vegetarian version of this recipe is made with vegetables and tofu.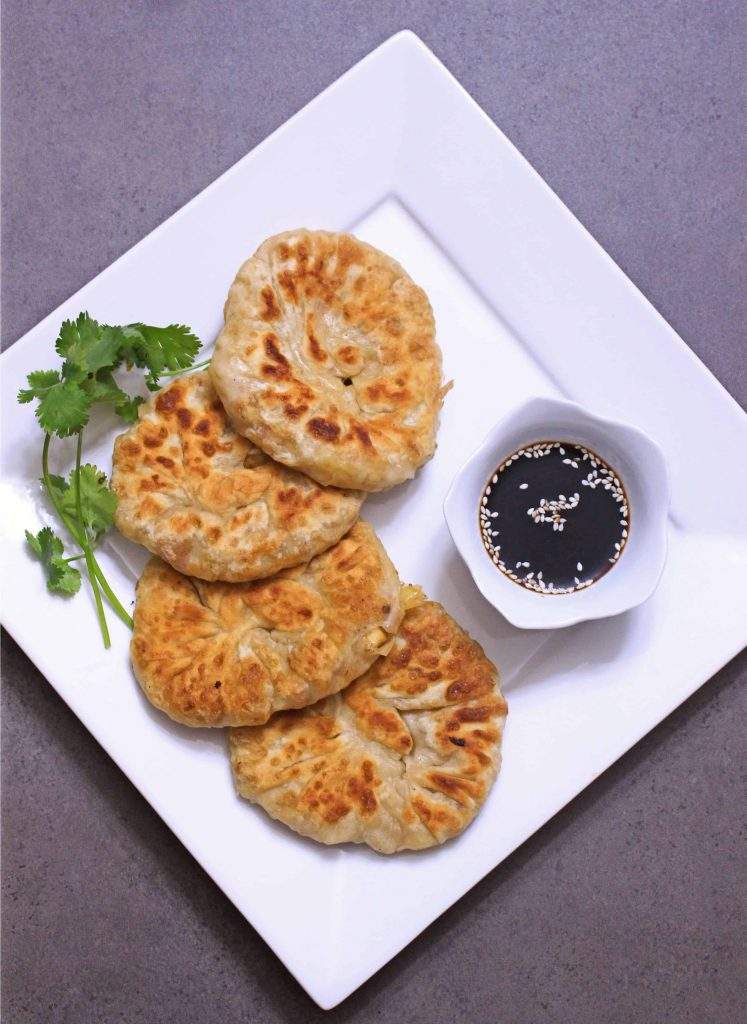 Yufka is a very thinly rolled Turkish flatbread made with just the basic ingredients. It can be used to make wraps or as a pastry sheet for desserts.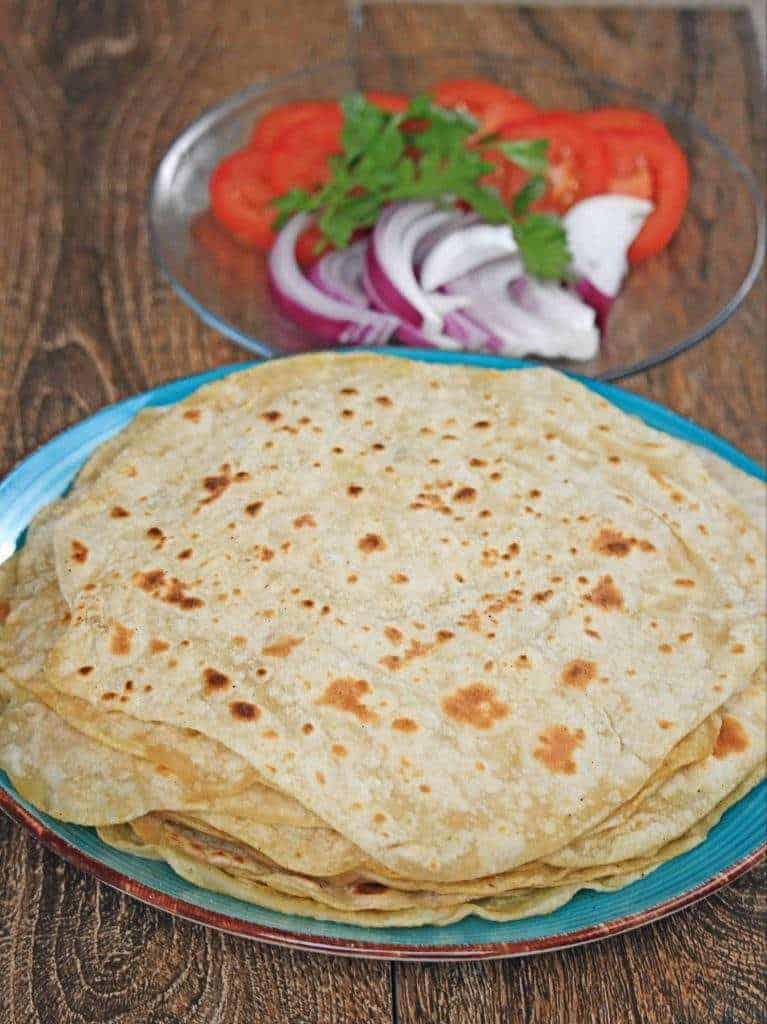 Za'atar flatbread is a simple flatbread flavored with a Middle Eastern spice blend called the Za'atar which is a mixture of sumac, thyme, oregano, sesame seeds and salt.