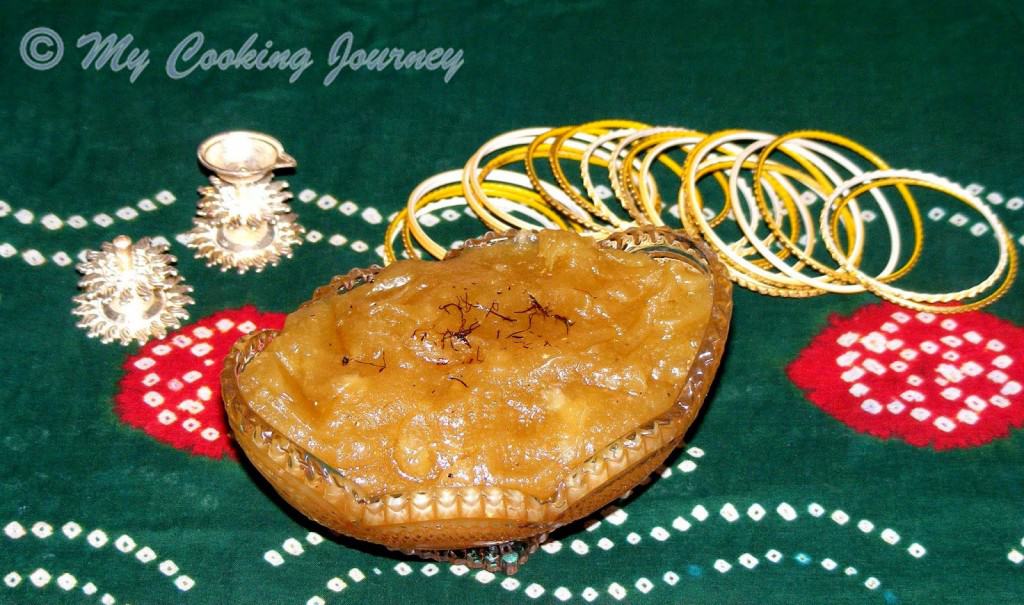 I have eaten this Aloo Ka Halwa many times as a young girl during my stay in Kanpur and Lucknow. After we moved to Chennai, I have forgotten about it and never ate it again. When looking for what to make for the UP Thaali, I came across this recipe online and on further research, I like the recipe posted by Anjana aunty of Maayeka. So again, this is one of her recipes and it worked great. My husband loved this with the puris I made for lunch and ate it as dessert after dinner.
This is a very quick halwa and made during fasting. Navarathri is one time when this is frequently made in the UP houses. I made this dish as a part of my UP Thaali. Do check out my other recipes that I made for the Thali.
My other recipes in the thali –
Mango Tuvar Dal
Hari Mirch ke tipore
Benarasi Aloo Matar
Poori
Rice
Kesar Malai Lassi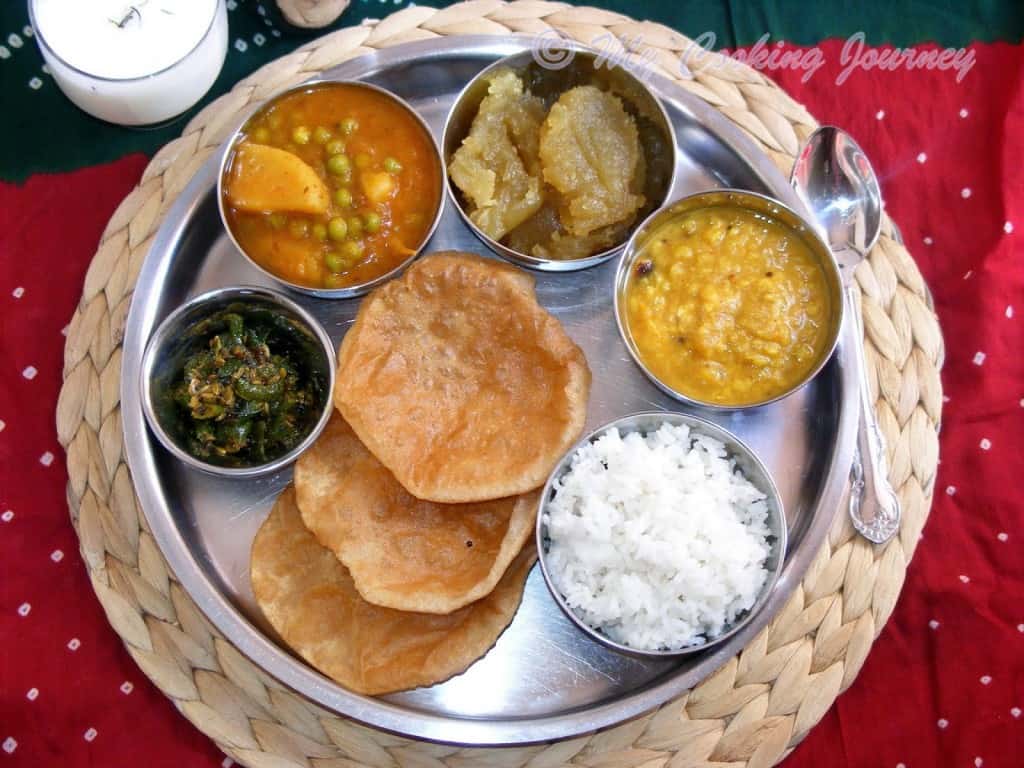 Preparation time – 10 minutes
Cooking time – 20 minutes
Difficulty level – easy
Recipe source – maayeka
Ingredients to make Aloo Ka Halwa – serves 4
Potatoes – 3 large
Sugar – 1 cup
Ghee – ⅘ tbsp
Cardamom powder – ½ tsp
Few strands of saffron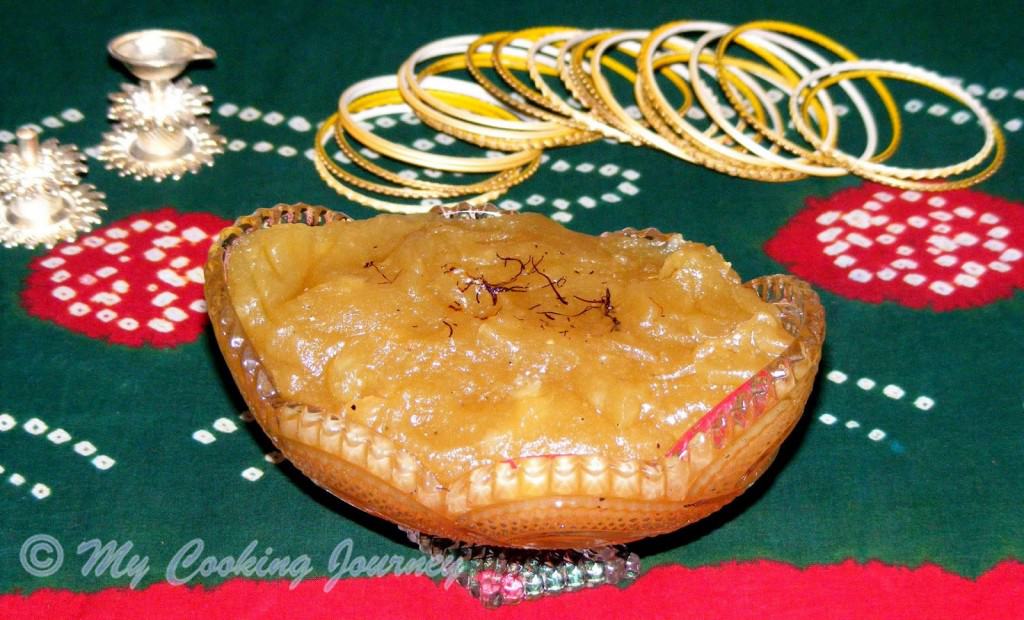 Procedure to make Aloo Ka Halwa –
Cook the potatoes in a pressure cooker and then peel them. Mash them well with a fork.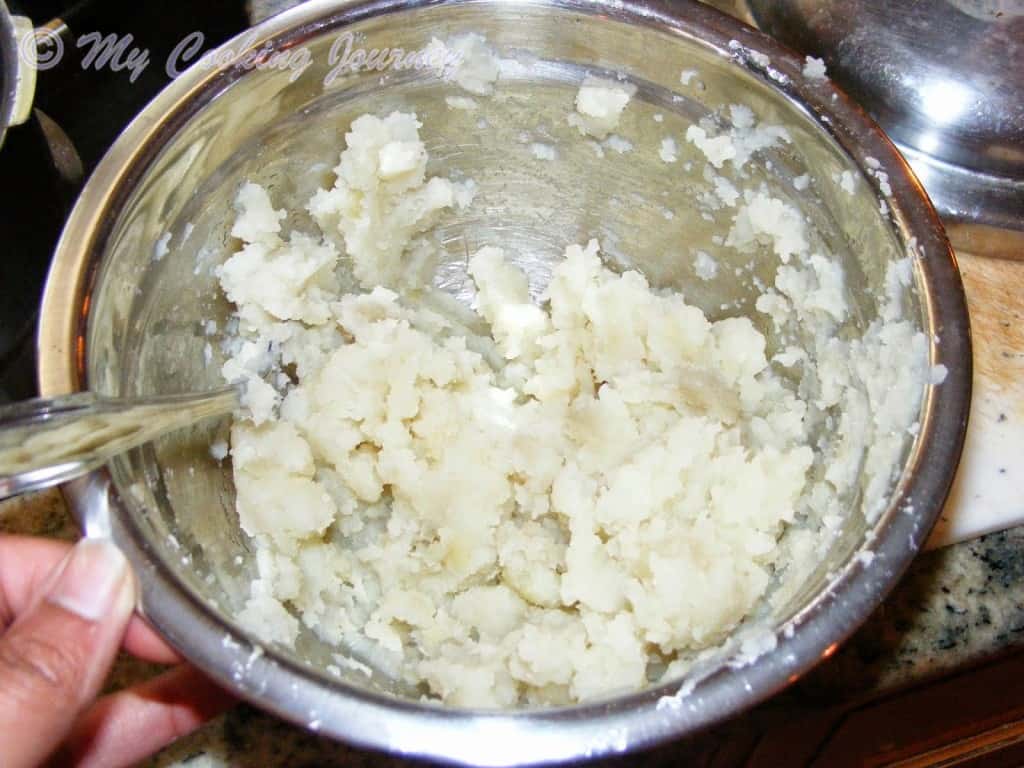 In a non stick pan, heat the ghee and then add the mashed potatoes. Sauté it on low-medium heat, stirring constantly until the potatoes start to change color and a nice aroma comes out. It is very important to keep stirring because you don't want to burn the potatoes. This took me about 12 minutes.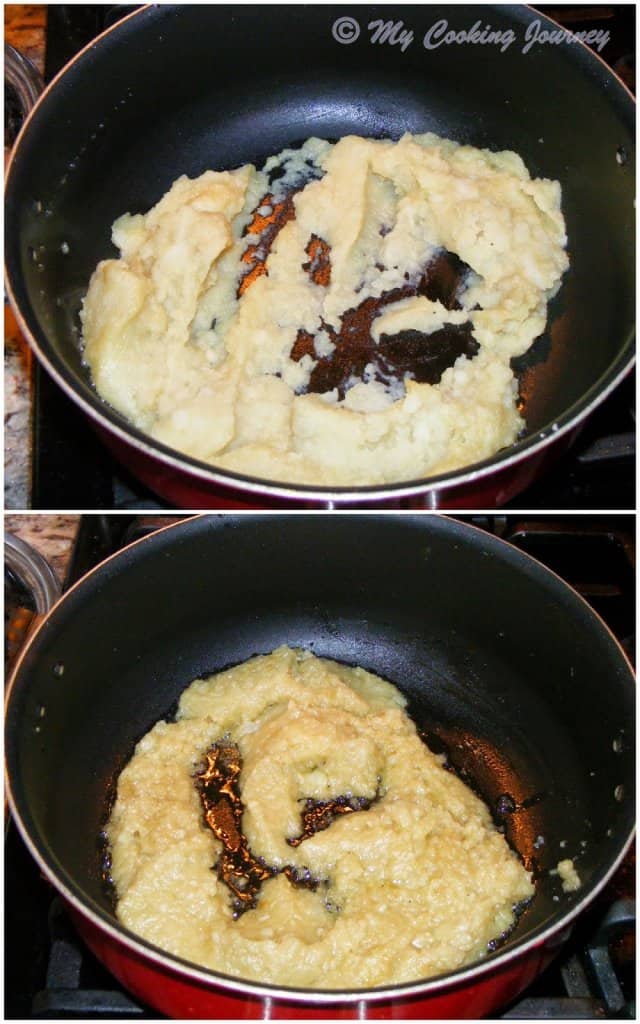 Then add the sugar and mix well. The halwa will become slightly runny and then start to come together as a mass. Keep stirring till it leaves the sides of the pan. This happens very quickly and it took me less than 5 minutes. Now add the cardamom powder and the saffron and mix well.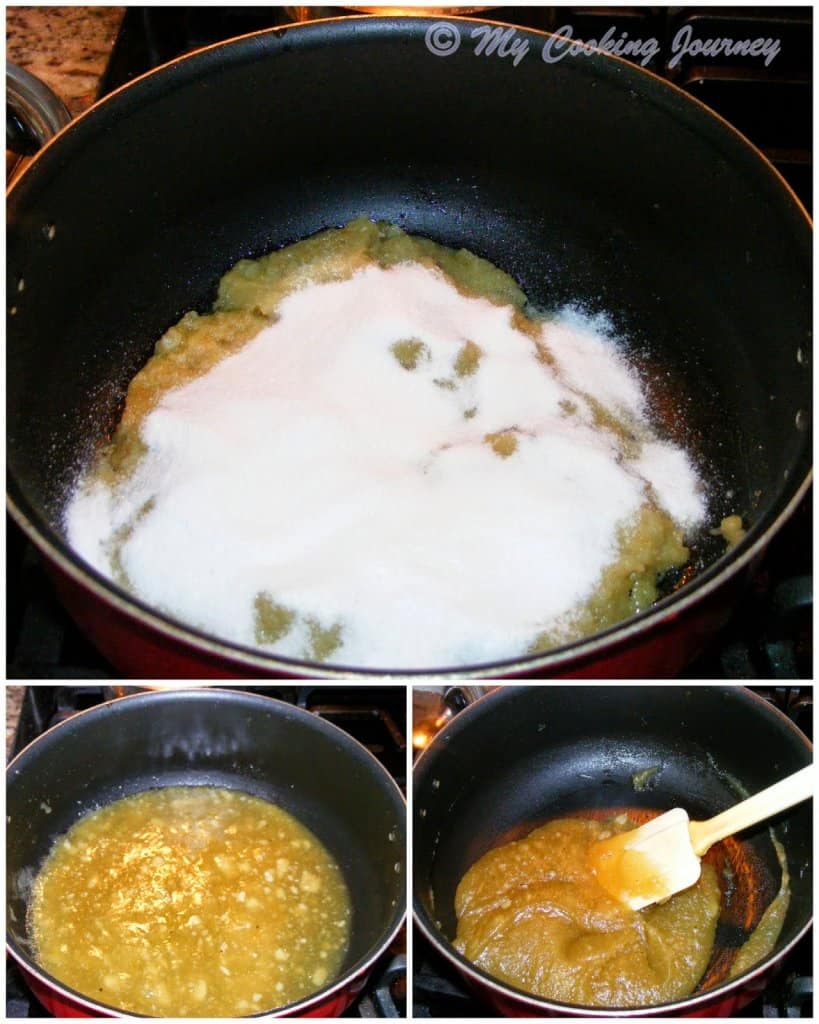 Take it off the flame and serve warm.