14th March, 2014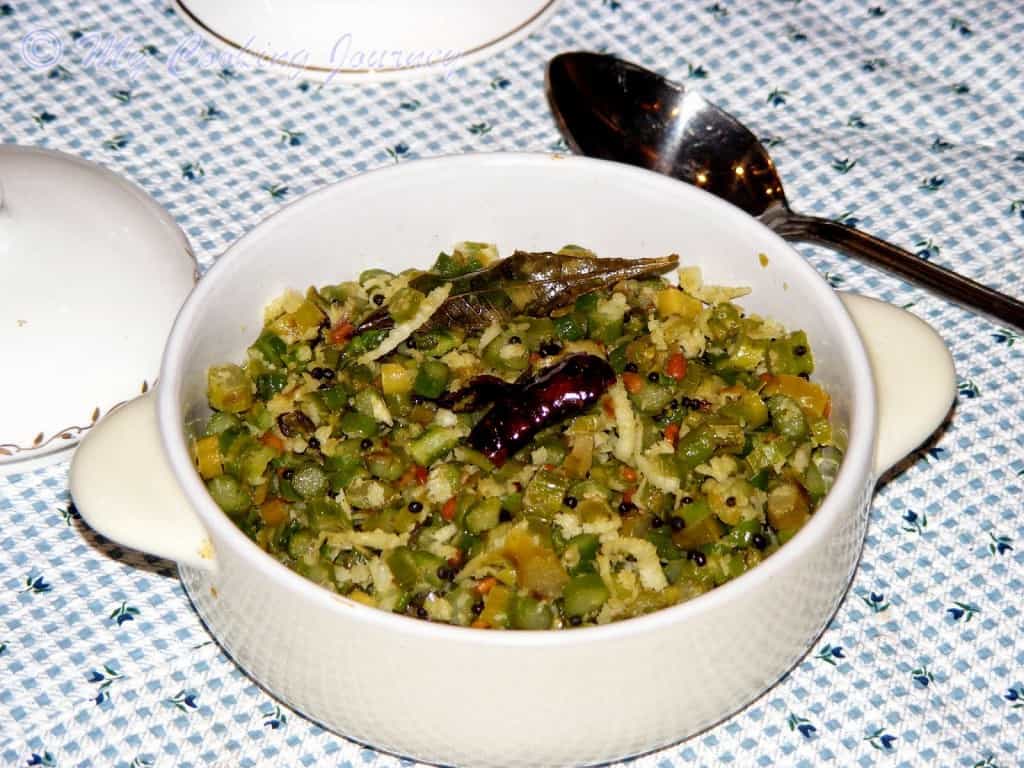 Asparagus is the new found favorite vegetable in our family. I have made the roasted asparagus couple of times in the last few days and I again brought a bunch of it this week. When talking about asparagus to my good friend Bhuvana, she mentioned to me that she had made curry/poriyal with asparagus and it tasted great. She mentioned that she treated it the same way as she would do the beans and it worked well.
I did exactly the same and chopped the asparagus into fine pieces. My kids loved it and basically wiped out the whole bowl. The vegetable cooked very quickly and hence required no precooking or steaming.  I made some spicy Milagu jeeragam rasam to go with this curry. To read more about how to clean and trim the asparagus, read my post here.
Preparation time – 10 minutes
Cooking time – 20 minutes
Difficulty level – easy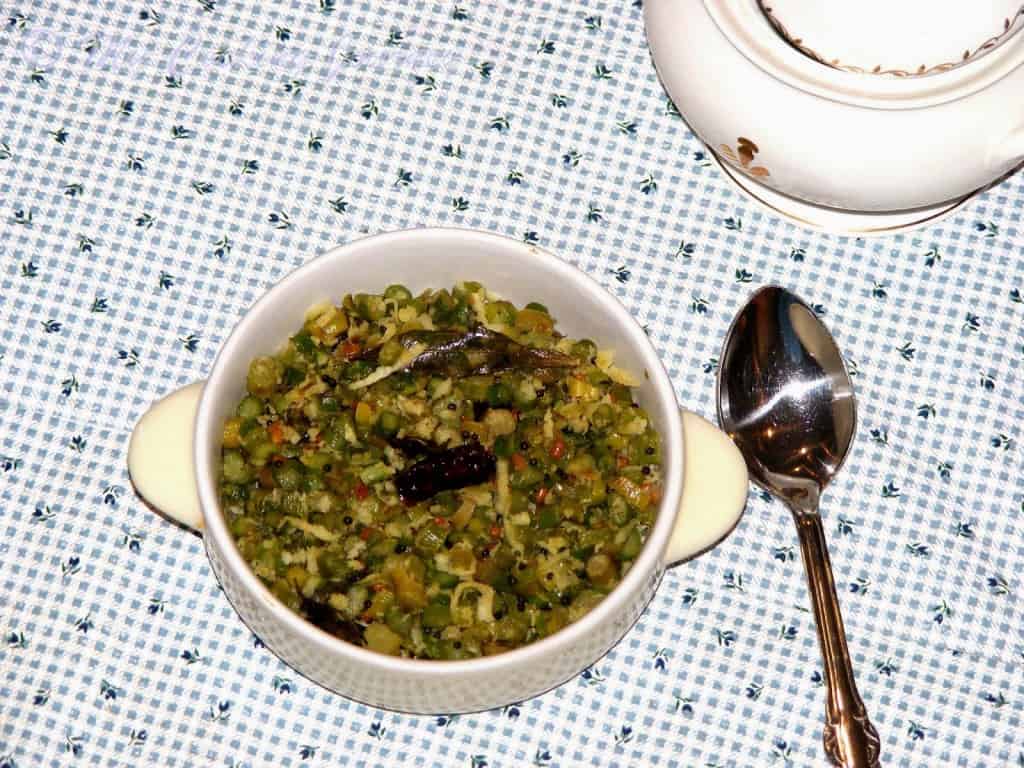 Ingredients – (serves 4)
Asparagus – 1 bunch (about 20 to 25)
Oil – 2 tsp
Mustard seeds – 1 tsp
Ullutham Paruppu /Urad dal– 1 tsp
Red chilies – 2
Asafetida – ¼ tsp
Curry leaves – few
Grated coconut – 4 tbsp
Salt – to taste
Sugar – ½ tsp
Procedure –
Trim the asparagus and chop them into tiny pieces (just like you would do the beans).
In a pan, heat the oil and add the seasonings (mustard seeds, urad dal, red chilies, asafetida and curry leaves). Let them fry for a minute.
Add the chopped asparagus, salt and sugar and mix it well. Cover the pan and let the vegetable cook in medium flame until soft. Do not add any water. The vegetable will let out moisture and cook in its own moisture. This will take about 6-8 minutes.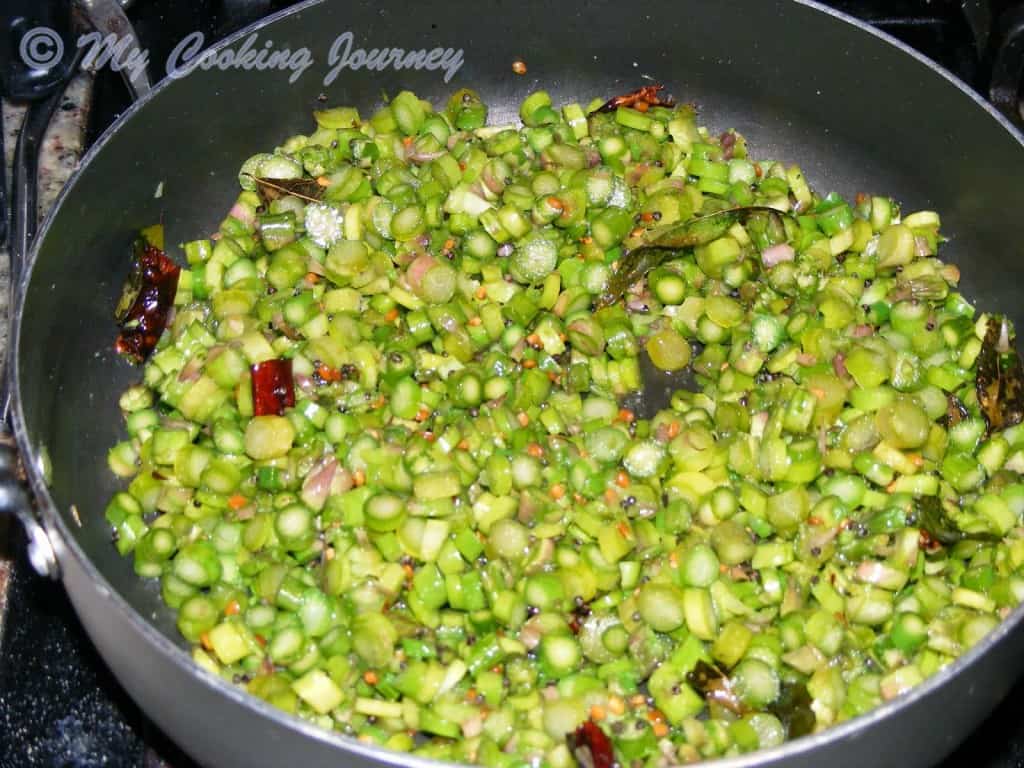 Remove the lid and let all the extra moisture evaporate. Now add the grated coconut and mix.
Turn off the flame and transfer it to a bowl. Serve as a side with rice!