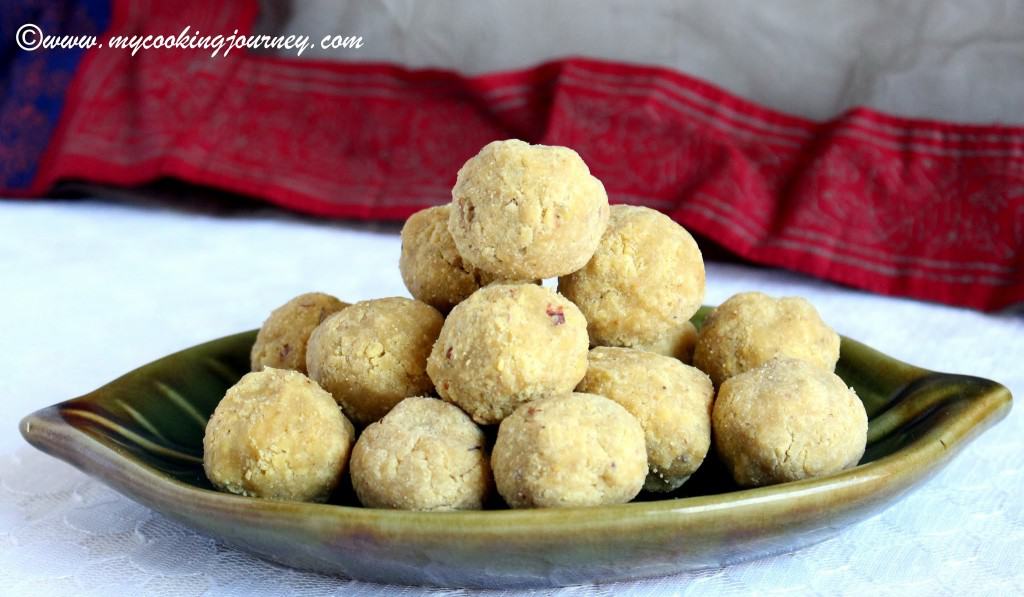 What is a meal without sweet? Besan ki pinni or the laddoo made out of gram flour / besan is a very popular sweet made in Haryana. Haryana state is very rich in cattle population and hence milk and milk products are in abundance in the state. This laddoo is roasted in fresh ghee which imparts a wonderful aroma and flavor to the sweet.
The pinnis are usually made in the winter months to increase the body heat. This laddoo just melts in the mouth and requires slow roasting the besan in fresh ghee. The recipe is very simple and takes only few minutes to make. The same recipe could also be made with aata / wheat flour.
I made this pinni as a part of my mini Haryana Thali. Also check the other recipes I made in this series. If you want more recipes from Haryana, visit my post where I made a classic combo dish from Haryana.
This recipe is a part of my this week's blogging marathon theme of Desserts. Today being the beginning of Navarathri, I chose this recipe.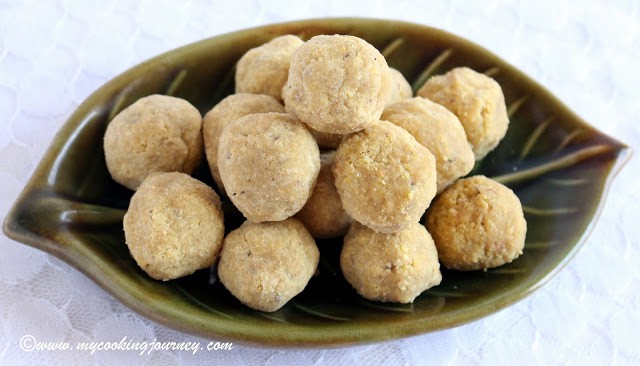 Menu in the Mini Thali –
Besan Ki Pinni (Besan/gram flour laddoo)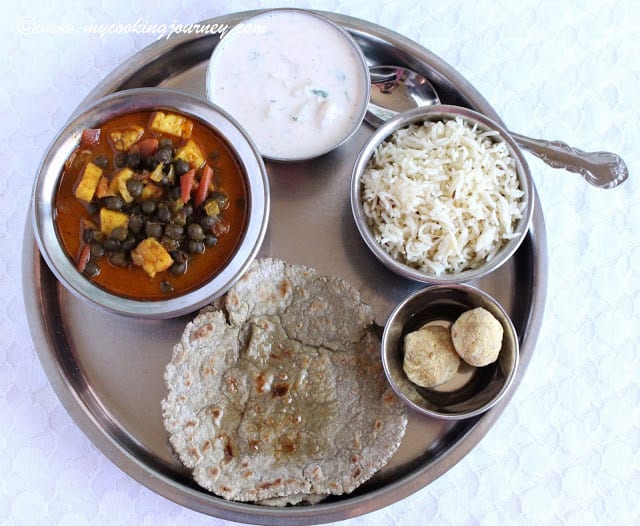 Preparation time – 10 minutes
Cooking time – 15 minutes
Difficulty level – easy
Recipe adapted from – Gayathri's Cook Spot
Ingredients to make Besan Laddoo – Makes 15
Besan / Kadalai maavu – 1 cup
Powdered sugar – 1 cup
Ghee / nei – 4 tbsp
Cardamom powder – 1 tsp
Chopped pistachios – 3 tbsp (roasted)
Saffron – few threads
Milk – 2 to 3 tbsp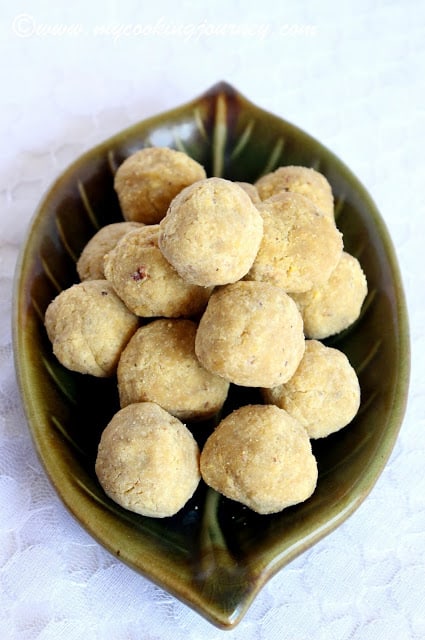 Procedure to make Besan Laddoo –
Heat a kadai / pan and add the ghee to it. Let the ghee heat up and then add the besan.
Fry the besan in medium flame for about 5-7 minutes until it turns light brown and aromatic. Keep stirring as it could easily burn at the bottom.
Add the powdered sugar, roasted pistachios, cardamom powder and saffron and mix well. Cook on medium heat for 2-3 more minutes, stirring all the time.
Take it off the flame and then add about 2 tbsp of warm milk. Mix well and check the consistency. We should be able to hold the mixture and form a shape. It should be just enough for that. Make sure it is not too wet.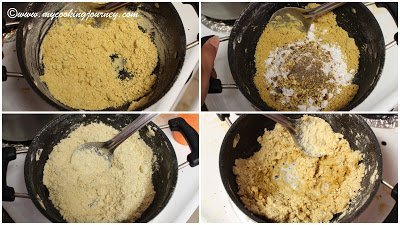 Start forming laddoo shape right when the mixture is hot. If the mixture dries up a bit when shaping, sprinkle a little more milk and then continue shaping.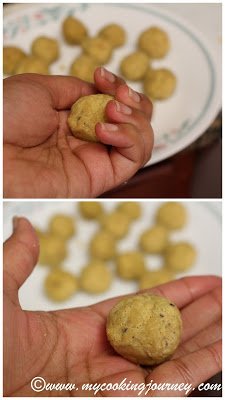 Arrange on a plate and let it cool down to room temperature. Then store it in an airtight container.
I have no comments on how long to store as all the 15 I made got eaten the same day.