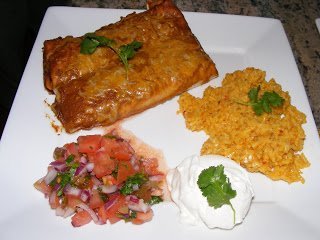 Enchilada is a common Mexican recipe. I have been making enchiladas for a while, but it had always been cheese Enchiladas. Cheese enchiladas are easy to make and a quick fix on a busy weekday night. Black Bean enchilada involves slightly more preparation, but it pays off in the taste. I use store bought enchilada sauce for my recipe and they work great. I also make a simple salsa, when time permits. I also make Mexican rice on the side, which makes it a very wholesome meal.
Preparation Time – 15 mins
Cooking time – 30 mins
Difficulty level – Easy
Ingredients to make Black Bean Enchilada - (Makes 5-6 enchiladas)
Black Bean (Canned) – 1 can
Onion (Diced) – 1 small
Bell pepper (diced) – 1 small
Roasted cumin powder – 1tsp
Cayenne pepper – ½ tsp
Salt – to taste
Flour tortilla/corn tortilla – ⅚
Enchilada sauce (Mole, adobo or pipian) – store bought and cooked according to directions on the label
Mexican blend cheese – ¼ cup for the filling and 2 tablespoon for topping
Oil – 1 tsp
Procedure -
Heat the oil in a sauce pan and fry the diced onions and bell pepper until tender. Drain the black beans from the can and add it to the pan. Add the cumin powder, cayenne pepper and salt and let it cook on medium heat until well blended. Add the cheese and mix it well and turn the heat off. Add some finely chopped cilantro at the end.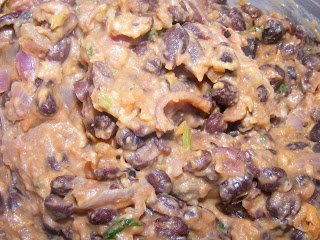 Prepare the sauce as per the instructions on the can. Heat the tortillas in the microwave and keep it warm wrapped in a kitchen towel. Preheat the oven to 375 F.
Work with individual tortillas at a time. Spread some sauce on the tortilla.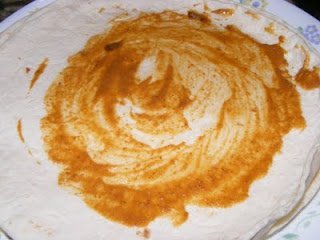 Layer some filling on the tortilla and fold it once horizontally.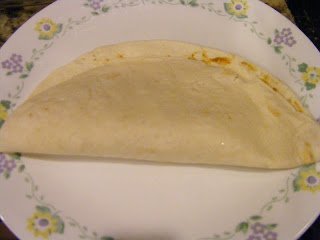 Fold both the sides vertically once and then fold it once more horizontally. Do the same for all the tortillas.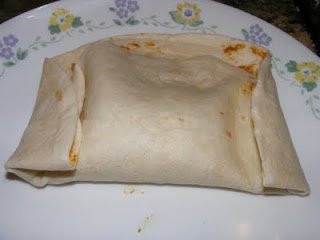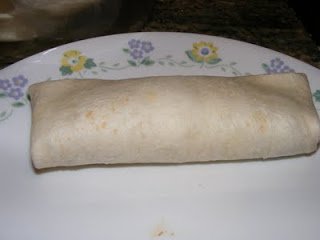 Line them up on the baking dish and pour the sauce on top. Cover with Aluminium foil and bake for 20 mins. Take the enchiladas out, uncover it, top it with the remaining cheese and broil it on low for 30 secs.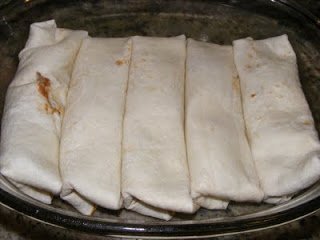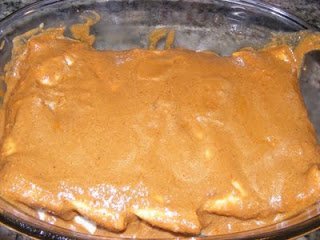 Serve hot with rice, salsa and sour cream.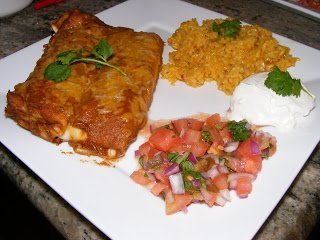 Variations -
Cheese enchiladas
– Can be made the same way using cheese as filling instead of the bean mixture.
Spinach enchiladas
– can be made using cooked spinach and cheese as filling.Other enchiladas are served with
rice
and refried bean.
Happy Cooking !!!