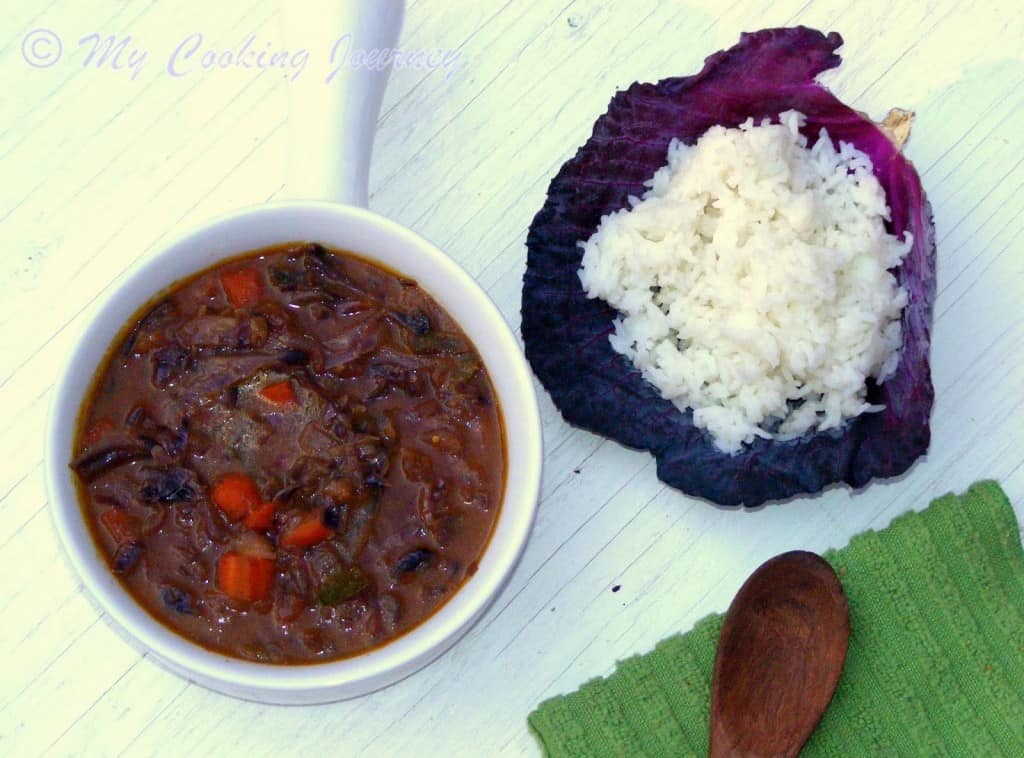 When the international theme for the BM was announced, I was very happy. I see this being one way to read and learn in depth about a different cuisine. Out of the choices given, I chose to make African recipes for the next 3 days. For the first day, I have this stew made mainly of cabbage and few other vegetables. This felt very similar to the South Indian Kootu or the Kerala Stew, except for there are very few seasoning in it.
After a little bit of reading, I leaned that West African cuisine uses minimal usage of spices when compared to the other African cuisine. The North African cuisine is very huge on different spices. West African cuisine is also highly influenced by their history. Their big interaction with the Arabs initially for trading and later Europeans diversified their cuisine. Many dishes have a base made of Onions, tomatoes and chili peppers, which are widely found in the region.
There are so many different dishes to try out, that I was having a hard time choosing few. When shopping at my local grocery store, I picked up a cabbage. My little one insisted that I buy the purple cabbage instead of the green, so I picked up the purple one. I was thinking of using it in some different way rather than the traditional curry or kootu (because my husband has a mental block and does not like it in the traditional preparation). That is when I saw this recipe here and I came up with this dish inspired by this simple recipe. I served it for lunch with white rice.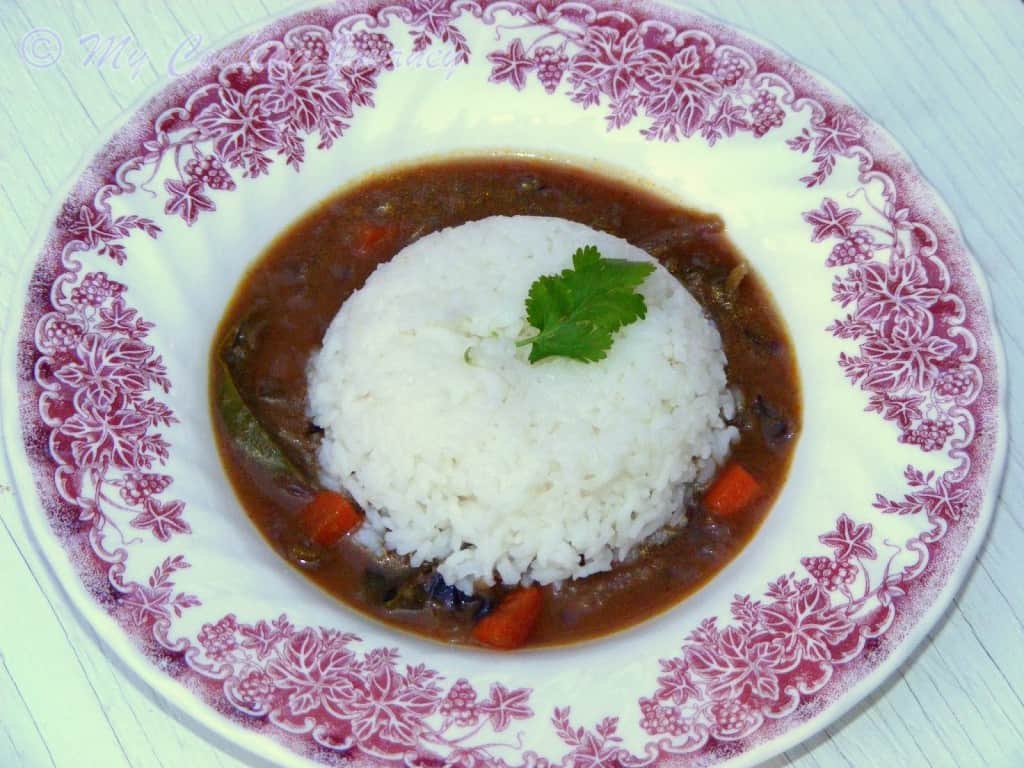 Preparation time – 10 mins
Cooking time – 40 mins
Difficulty level – easy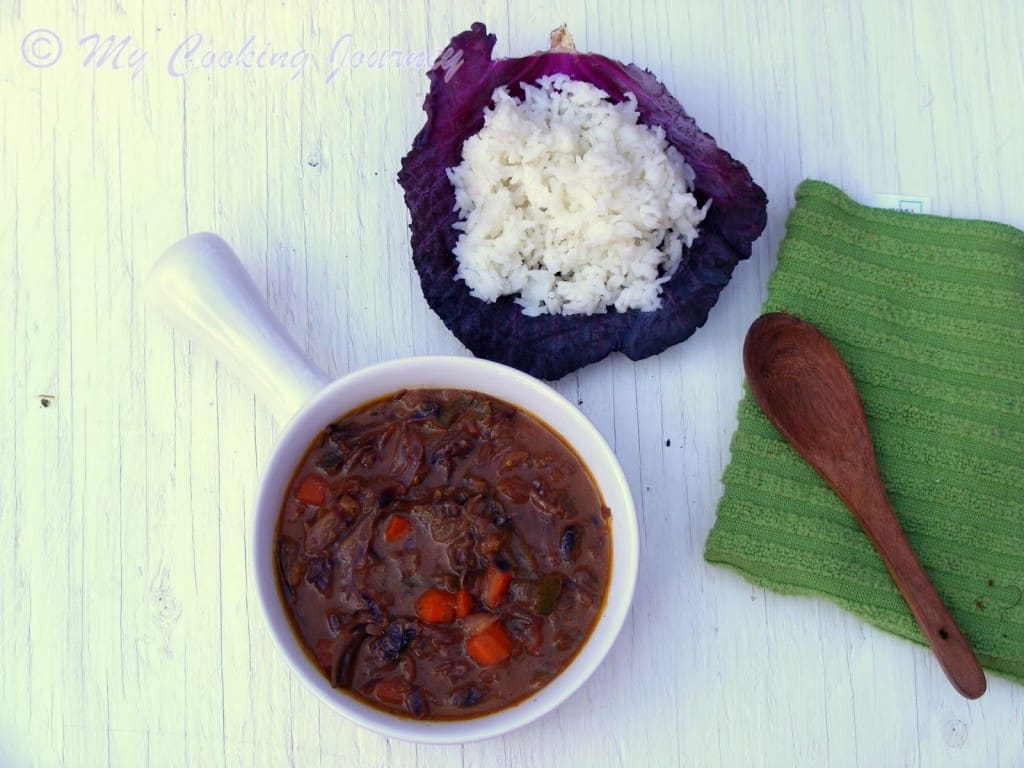 Ingredients to make Curried Cabbage – serves 6
Purple cabbage (or green) – 3 cups (finely shredded)
Onion – 1 large (chopped)
Bell pepper – 1 (thinly sliced)
Carrot – 2 (thinly sliced)
Tomato – 1 large or 2 medium
Habanero or scotch bonnet chili – 1 (or any hot chili)
Turmeric powder - ½ tsp
Cumin powder – 2 tsp
Coconut milk – 1 cup or ½ a can
Oil – 2 tbsp
Salt – to taste
Rice – to serve
Procedure –
Chop all the vegetables and keep it ready. I thinly sliced the cabbage and kept it long, but if you prefer you could chop it finer as well.
Grind the tomatoes and the habanero pepper to a smooth paste and keep it aside.
In a pan with a fitted lid, heat the oil. Add the onions and sauté until light brown. Now add the sliced bell peppers and sauté for about 5 minutes.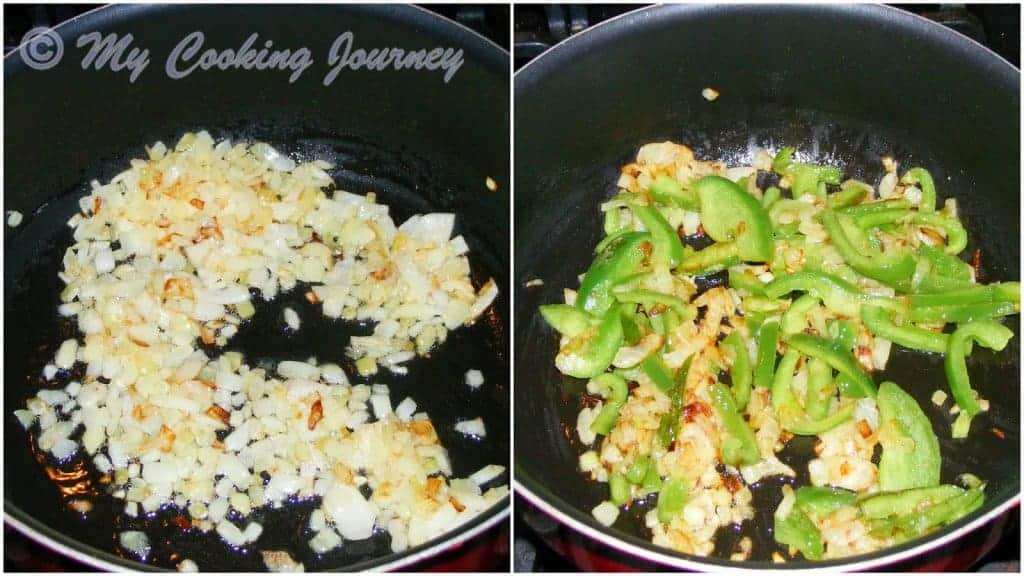 Now add the ground tomato mixture, carrots, turmeric powder, cumin powder and salt. Mix it well and let come to a boil.
Boil the mixture for about 5 minutes and then add the shredded cabbage. Mix it well and add about 2 cups of water or just enough to cover the vegetables.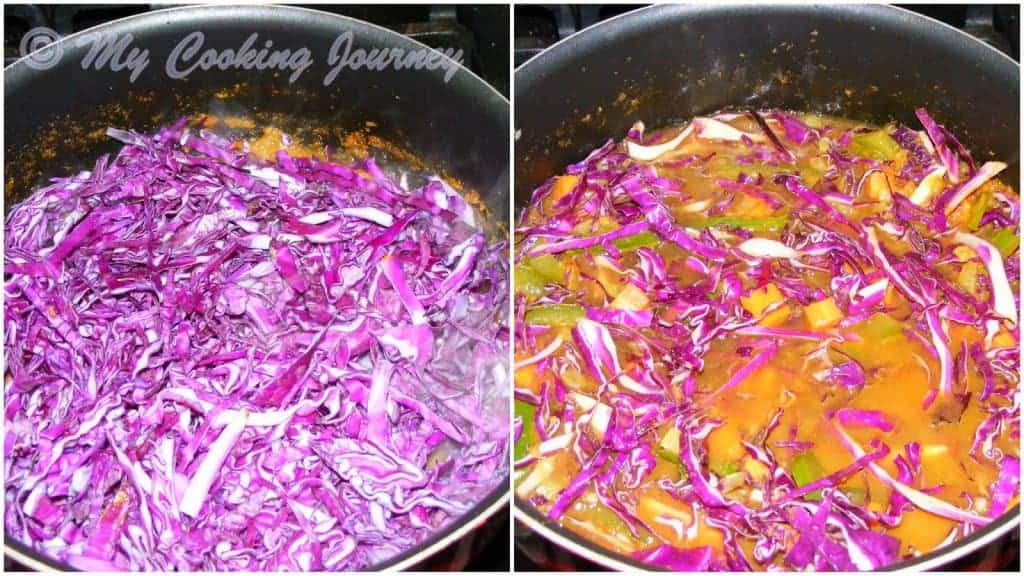 Cover with a lid and simmer until all the vegetables are cooked.
Now add the coconut milk and simmer once more. Do not let the stew boil once the coconut milk is added.
Serve the Curried Cabbage hot with rice!