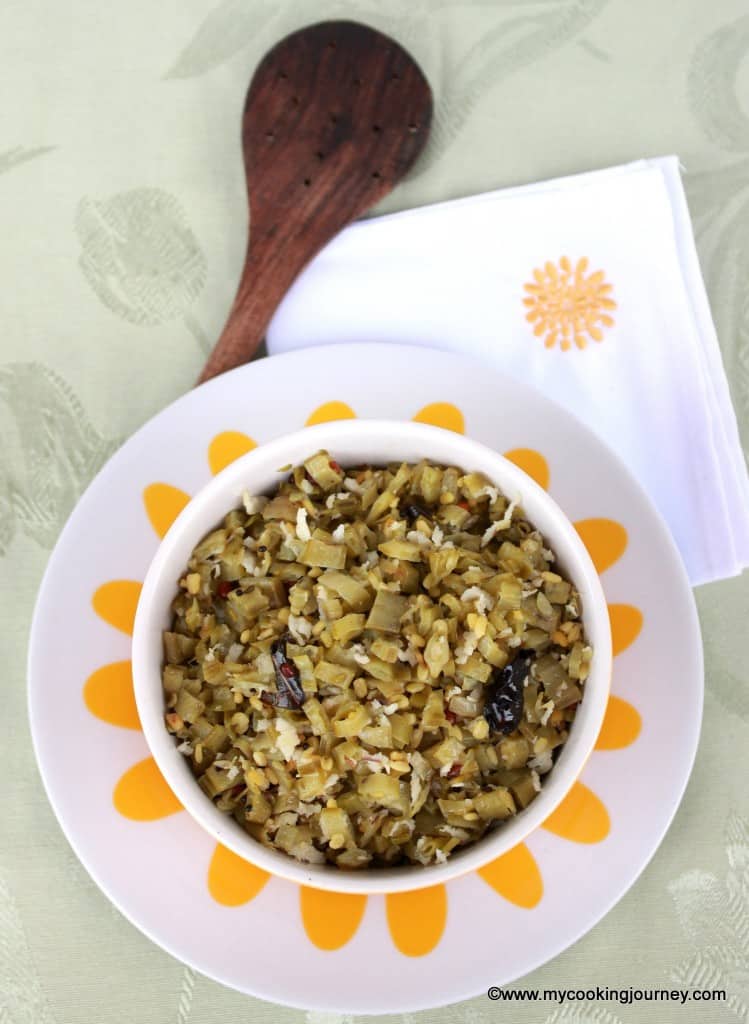 Finding fresh kothavarangai / cluster beans in the Indian stores is quite hard. Also they are pretty expensive and hence I always just pick a handful to make paruppu usilli or sambhar. Last time, it was just my husband who made a quick run to the stores and when he saw fresh kothavarangai, he bought almost a pound of it back home. Although I love this kothavarangai, I was not happy at how much he had spent on it. So instead of making paruppu usilli, I decided to make my favorite Kothavarangai Poriyal with coconut and once I ate it to my heart's content, I was thanking him for having bought a large amount of it.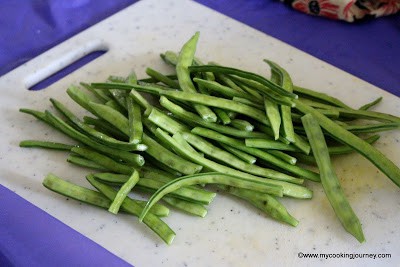 I made this just as I would make Beans curry / poriyal. I like this over beans a tad bit more because of its crunchiness and I am one person who loves curry / poriyal like this with curd rice. As I am already craving for more while I am writing this post, I guess it is time to send my husband for one more trip by himself to the Indian stores.
In doing the theme of regional dishes for this week's BM. I chose Tamil Nadu dishes as I did not have much planning done this month and hence could not venture out any different cuisine. Thanks to my drafts that I have few recipes under Tamil Nadu cuisine.
Preparation time – 15 minutes
Cooking time – 30 minutes
Difficulty level – easy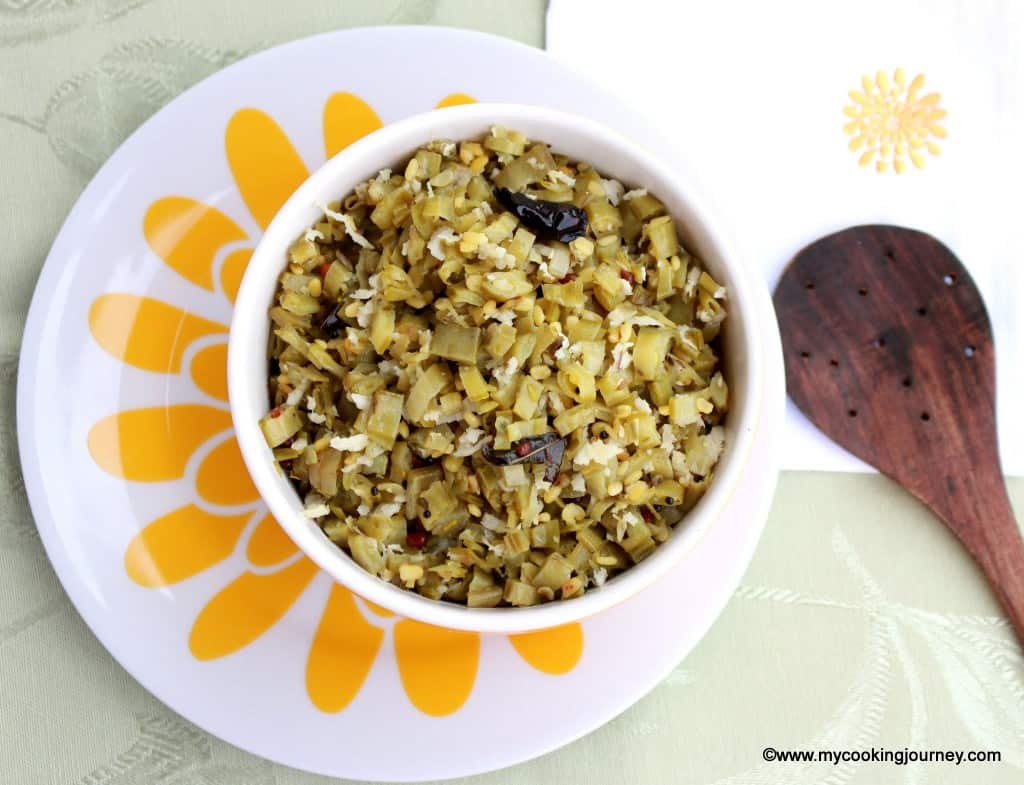 Ingredients to make Kothavarangai Poriyal – serves 4
Kothavarangai / Cluster beans / Guvar – 250 gms
Payatham Paruppu / Moong dal – 3 tbsp
Coconut (grated) – ¼ cup
Mustard seeds – 1 tsp
Ullutham paruppu / Urad dal – 1 tsp
Red chilies – 2 or 3
Asafetida – 1/8th tsp
Curry leaves – few
Salt – to taste
Sugar – 1 tsp
Oil – 2 tsp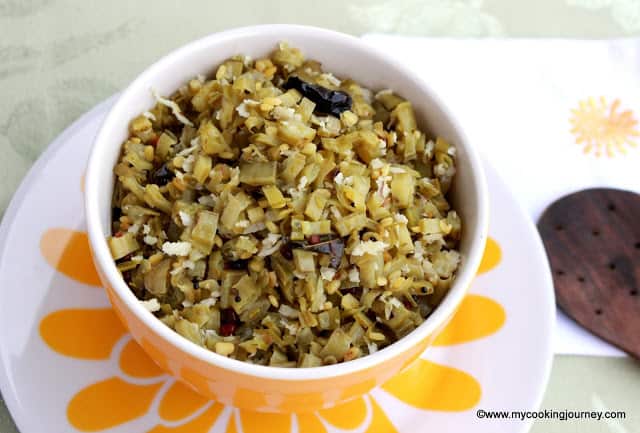 Procedure to make Kothavarangai Poriyal –
Trim the ends and chop the kothavarangai into fine pieces. Place them in a deep pot and add the Moong dal (washed) as well. Fill it up with just enough water to immerse the vegetable.
Cook the vegetable on medium flame until it comes to a boil and then simmer until the moong dal and the vegetable is almost cooked. You can add a pinch of turmeric powder when it is cooking. Add salt when the vegetables are almost cooked and let it simmer for couple of more minutes for the vegetables to absorb the salt.
Strain the vegetable in a colander and let it sit for few minutes for all the water to drain.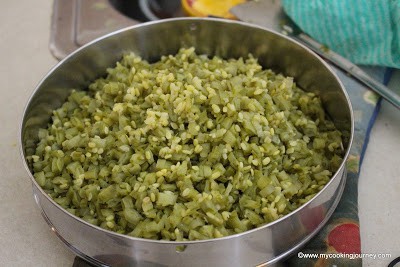 In the same pan as you cooked the vegetable, add 2 tsp of oil. Once the oil heats up, add the mustard seeds, urad dal, red chilies, curry leaves and asafetida. Let it fry for about 30 seconds or until the dal turns golden brown.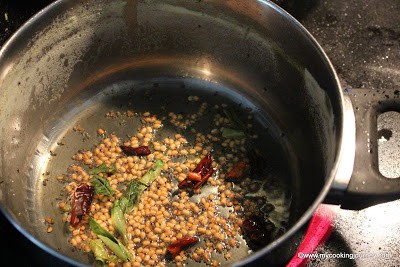 Now add the strained vegetable and mix well to coat. Add sugar and let it cook for 2 – 3 minutes so that the all the extra moisture evaporates. Keep mixing as they tend to stick to the bottom of the pan.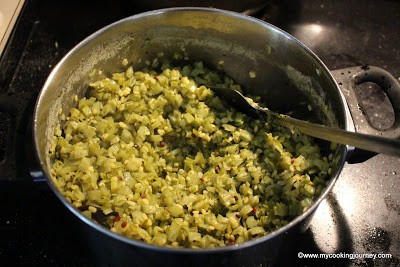 Now add the grated coconut and mix well. Cook further for about 30 seconds and then turn off the flame.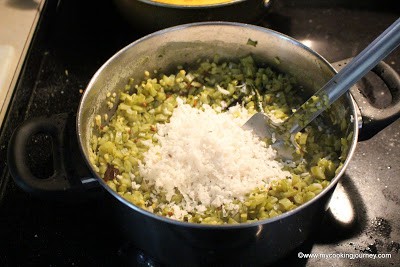 Serve with rice and sambhar/rasam!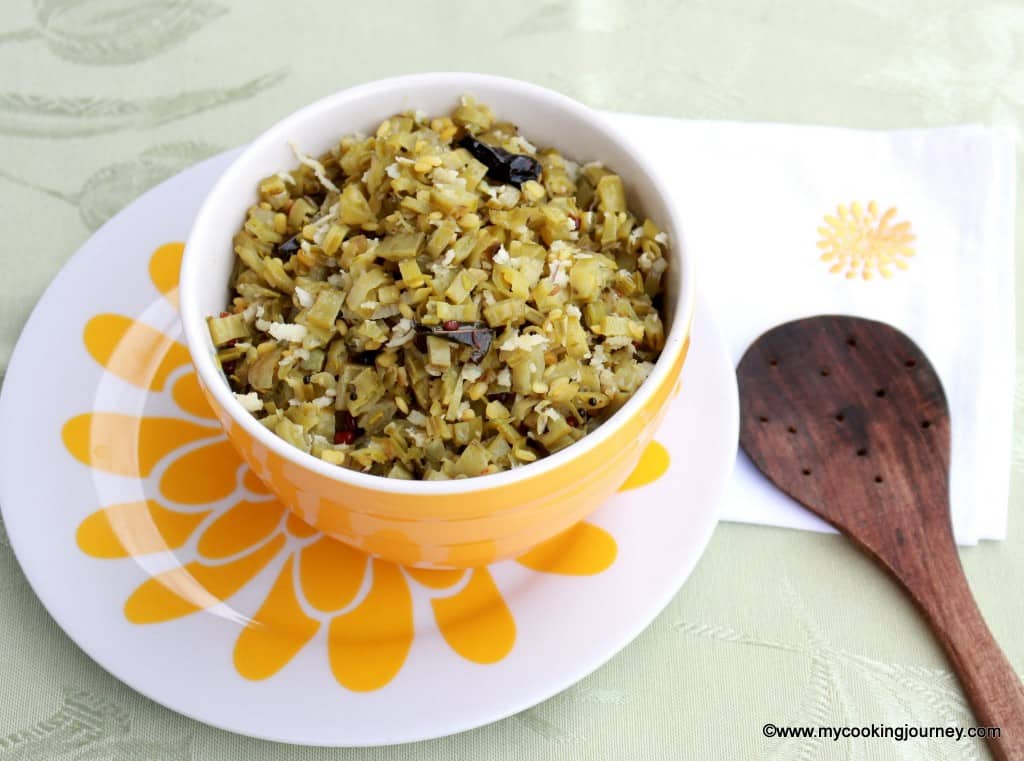 Check out the Blogging Marathon page for the other Blogging Marathoners doing BM#60