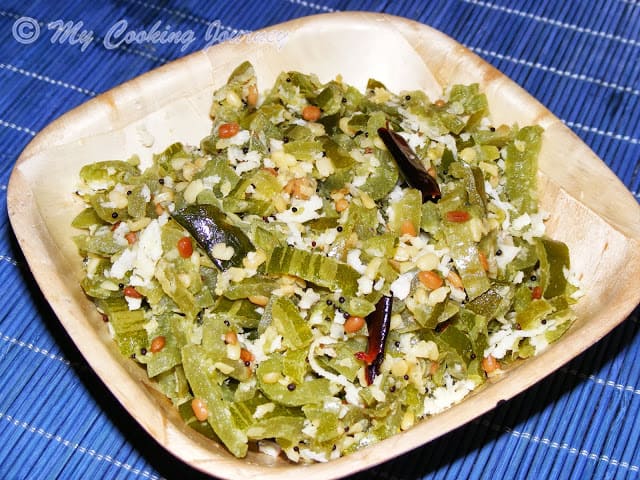 Podalangai or snake gourd is one of my ever favorite vegetable. I never really thought that I would miss this vegetable so much after I moved to US. This is one of the vegetables that are hard to find here in US markets. I used to buy this frozen and use it, but never really liked it. Once we started our backyard vegetable gardening, we slowly started focusing on planting vegetables that are hard to find here in US. This is one such crop that we wait patiently for the whole season to grow.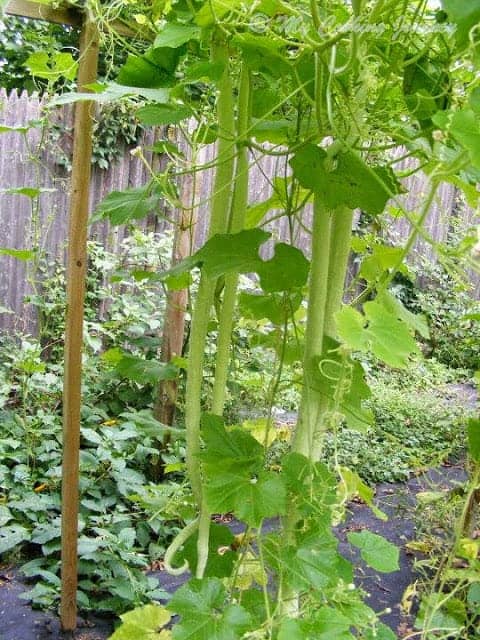 Once we started planting these, I cook this to my heart content through the fall and also freeze some for later. My husband and my older son love to eat it raw. So whenever I cut these to make podalangai curry or kootu, I have to reserve some for them. The pictures below are some snake gourd grown in my garden last year. My plants are still young for this season and I will come up with more recipes once they are ready.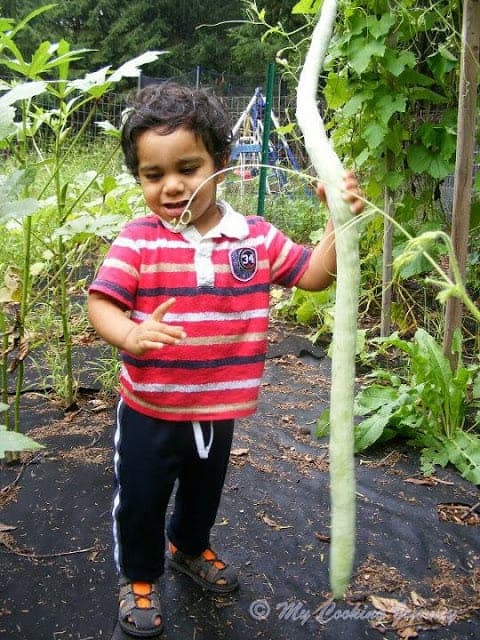 Preparation time – 10 mins
Cooking time – 25 mins
Difficulty level – easy
Ingredients to make Podalangai Curry – (serves 4)
Podalangai/Snake gourd – 1 large or 3 small one (about 4 cups chopped)
Payatham Paruppu/Split moong dal – ¼ cup
Coconut (grated) – ½ cup
Mustard seeds – 1 tsp
Ullutham paruppu/urad dal – 2 tsp
Red chilies – 3
Karuveppilai /Curry leaves – one sprig (about 10 leaves)
Asafetida – ½ tsp
Oil – 1 tbsp
Salt – to taste
Sugar – 1 tsp (optional)
Procedure –
Wash and clean the snake gourd and cut it vertically down in the middle.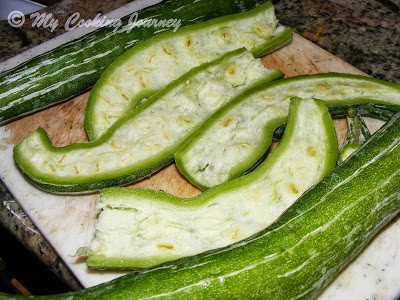 You will notice that there are seeds in the middle with some fibrous membranes to protect the seeds. Use a spoon and scoop the seeds out. Now chop it into thin half inch slices.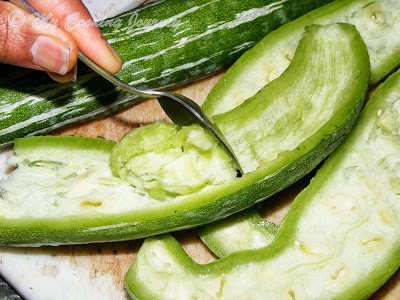 Boil the snake gourd with moong dal in enough water. Once the water starts to boil, add the salt and continue to cook.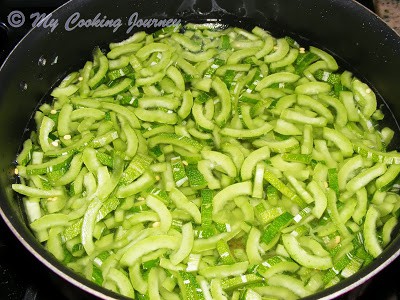 Cook them just until al dente and then drain it in a colander.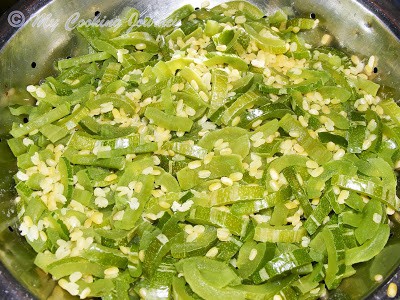 Now heat oil in a sauté pan and add the mustard seeds, urad dal, red chilies, curry leaves and asafetida.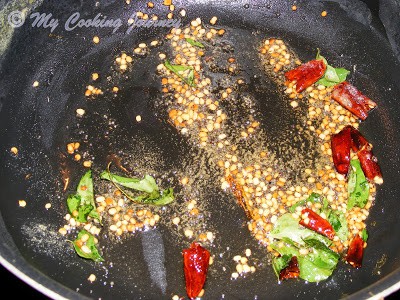 Once the mustard seeds sputter, add the cooked vegetable and mix it well. Add the sugar, if using and then cook until all the moisture disappears the curry looks dry.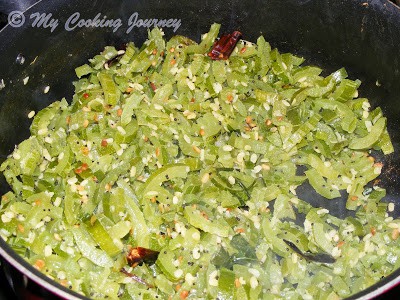 Now add the grated coconut and mix it well one last time.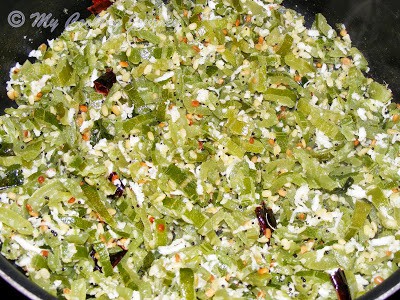 Serve the Podalangai Curry with rice and sambhar/rasam!