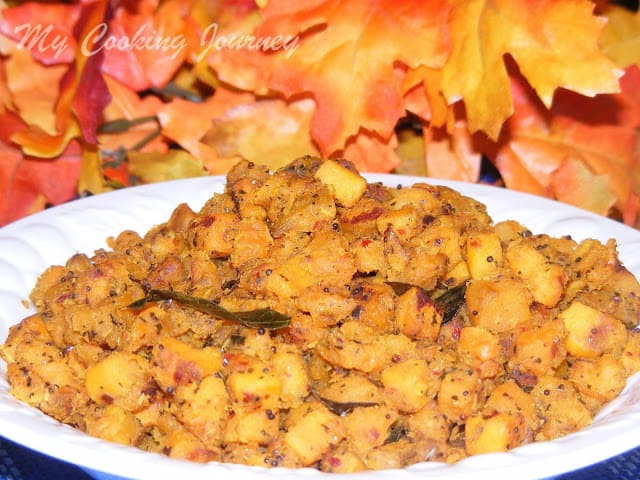 Sweet potato has been one of my recent favorites. I have been using this vegetable in lot of dishes that requires potatoes, and my family absolutely loves it. When I had made my curry with sweet potatoes (the first version), my very good friend Janhavi gave me another version of the sweet potato curry recipe. She told me that this is one of her favorite recipes with sweet potatoes and asked me to try it. I have made this recipe for Sweet Potato Curry with ground spices and coconut, few times ever since and we really like it.
This curry tastes really good with rice or with roti's. It is very simple to make and tastes yummy. The mild sweetness of the potatoes with the garlic and heat works really well. Also, this works great as a sandwich filling.
Preparation time – 10 mins
Cooking time – 20 mins
Difficulty level – easy
Ingredients to make Sweet Potato Curry with ground spices and coconut – (serves 4)
Sweet potatoes – 4
Shallot or onion – 1
Garlic – 2 cloves
Red chilies – ⅔ (depending on how spicy you like it)
Curry leaves – a handful
Coconut (grated) – ¼ cup
Oil – 1 tbsp
Mustard seeds – 1 tsp
Asafetida – ¼ tsp
Salt – to taste
Procedure –
Clean the sweet potatoes, peel them and cut them into small cubes.
In a pan, heat oil and add the mustard seeds, asafetida and few curry leaves. Once the seeds sputter, add the chopped sweet potatoes and salt. Cook covered until the vegetable is half cooked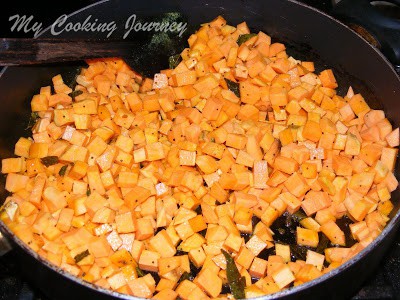 Meanwhile, grind the onion, garlic, red chilies, and the remaining curry leaves to a coarse paste.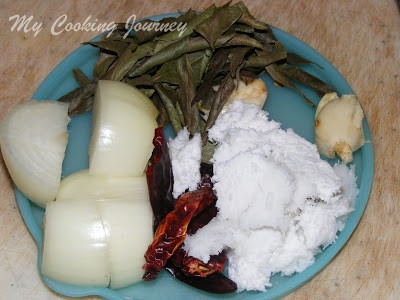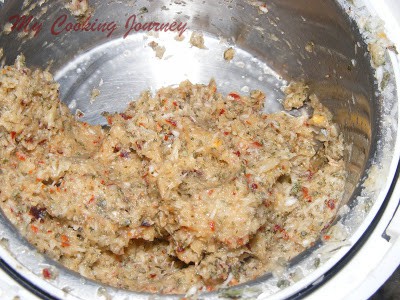 Add this to the cooked vegetable and mix well until combined. Take care not to mush the potatoes.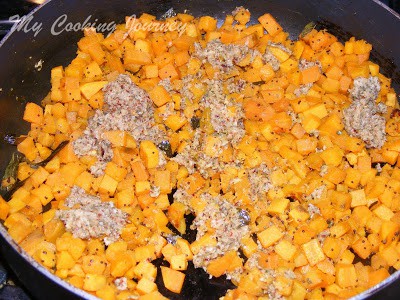 Cook it for few more minutes until everything is combined well and the potatoes are cooked through.
Serve with rice or roti's or as a sandwich.