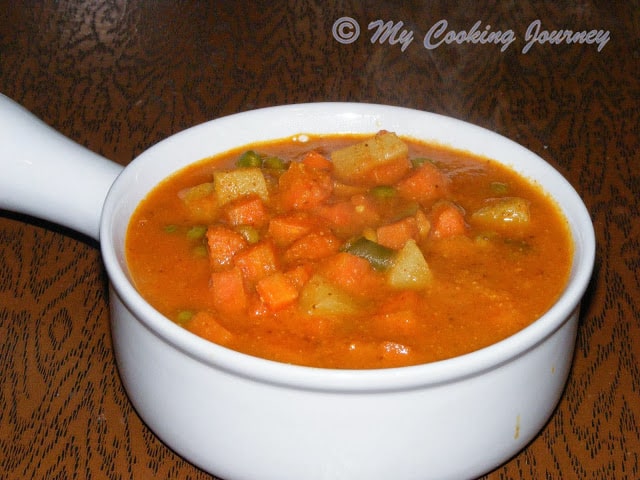 For the second week of blogging marathon, the theme is regional recipes with course wise meals. For this we have to choose a region in India and make 3 different courses for the next three days. For this month's IFC group, Manjula of Desi Fiesta had made several amazing and mouthwatering dishes to choose from. I had made her Moong dal kachori and Aate ka halwa few days back and we loved it. So when I was thinking of what region to choose for this week, I came up with the idea of making the recipes from the Marwad region of Rajasthan.
Thanks to Manjula for taking us on an amazing palate tickling journey through her home town region. Vegetable Jaipuri is very simple and needed very few basic spices. I served this with some parathas and the kids loved it.
I had brought a new serve ware that day and I was taking pictures of the subzi served in the new dish. It so happened that the very same day, my son came home from school with this cute little pan made by him of clay. He was attending an after school art program in school called the creative clay and he had made this clay pot and a tiny ladle to go with it for me. It was so cute and the shape was perfectly like the new serve ware that I had brought earlier in the day. Below is the picture of both our dishes! My blogging and cooking sure does have a lot of impact (mostly positive) on my kids. This evening my little three year old bought me set of measuring cup cut outs that he had colored from school. He told me, Amma these are for your repices (recipes).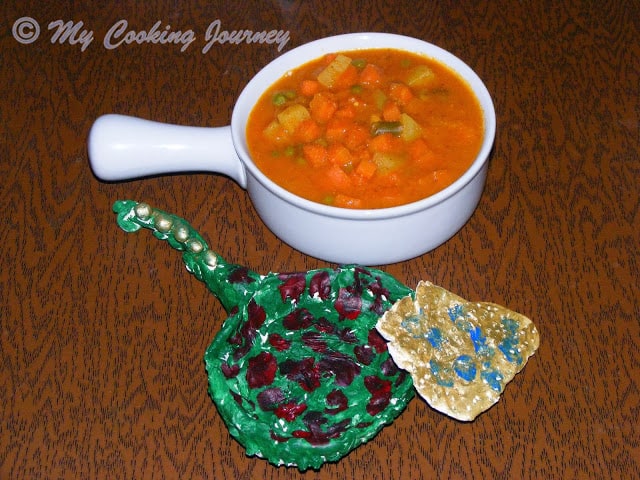 Preparation time – 10 mins
Cooking time – 30 mins
Difficulty level – easy
Sign up to my newsletter
Ingredients to make Vegetable Jaipuri – (serves 4-6)
Mixed vegetables – 3 cups (chopped) – I used potatoes, carrots, peas and beans
Turmeric powder – ½ tsp
Red chili powder – 1 tsp
Cloves – 4
Cinnamon stick – 1 small
Salt – to taste
Oil/ghee – 1 tbsp
Cilantro – to garnish
To grind into masala –
Jeeragam/cumin seeds (dry roasted) – 1 tbsp
Dhaniya/coriander seeds (dry roasted) – 1 tbsp
Cashew nuts – 10 to 12 pieces
Onion – 1 medium
Tomato – 2 or 3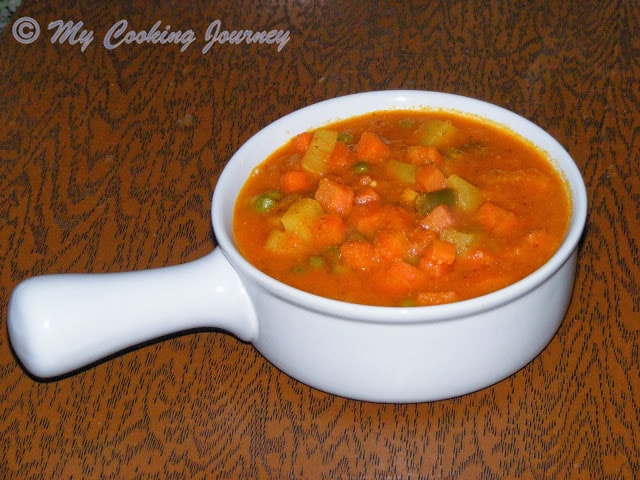 Procedure –
In a small pan dry roast the dhaniya and jeera until aromatic and then grind it into a smooth paste along with the other ingredients mentioned under masala adding little or no water.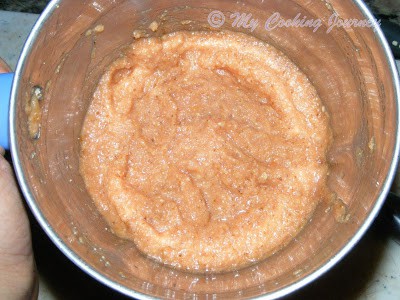 In a wide pan, heat the oil/ghee. Add the cinnamon stick and cloves to it and fry till aromatic (about a minute or so).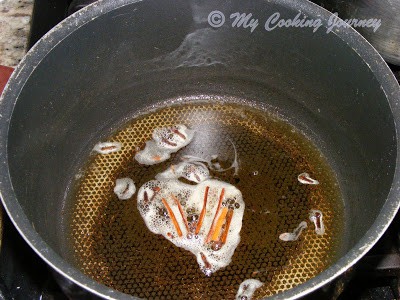 Now add the chopped vegetables and fry for about 10 minutes. Also add the salt needed.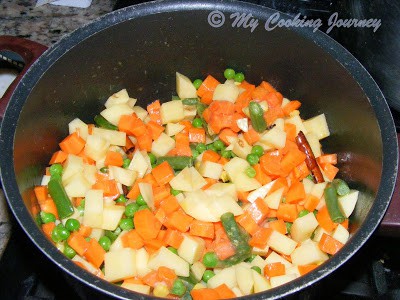 Now add the ground masala, turmeric powder and red chili powder and mix well.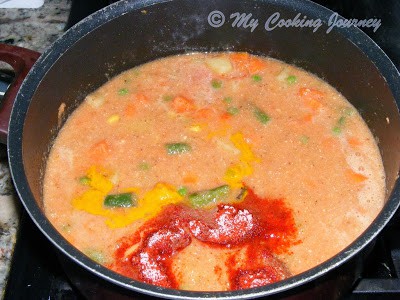 Also add about 1 cup of water and cook it covered until the vegetables are cooked.
Garnish the Vegetable Jaipuri with cilantro and serve warm!