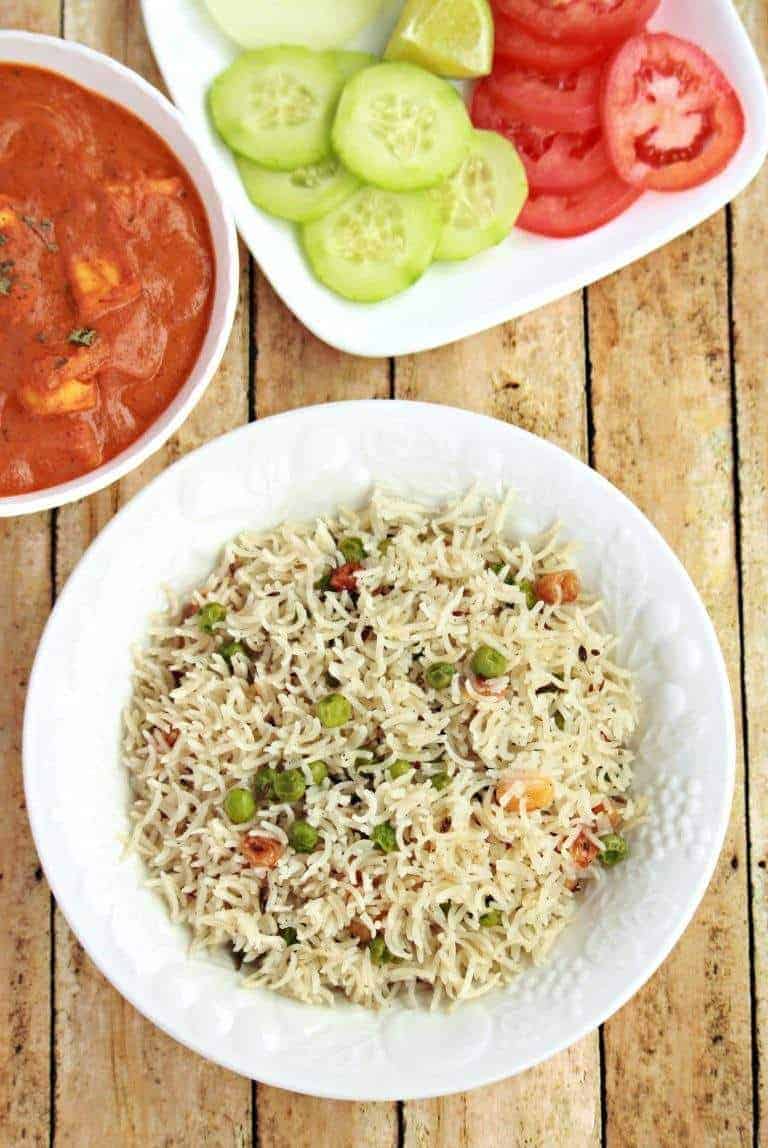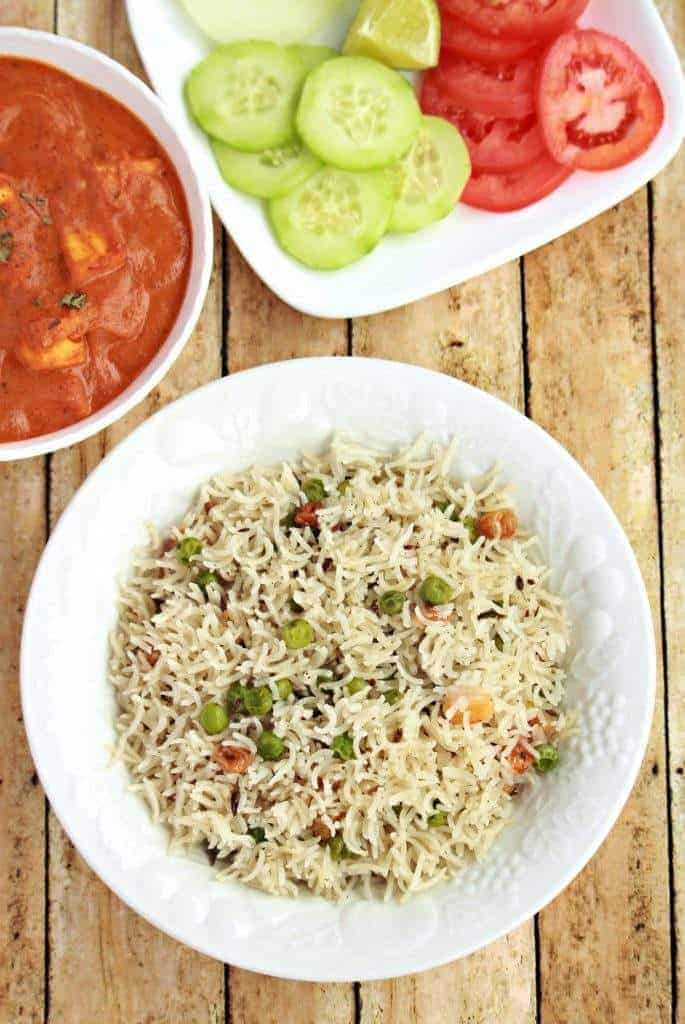 Peas Pulao | Matar Pulao is a very simple rice dish, which pairs very well with spicy and creamy side dishes. I always have a rice recipe when I make roti and subzi for lunch or dinner. This is one of the simplest pulao and takes less than 30 minutes to make. We could make it on stove top or pressure cooker or a rice cooker. I usually just cook it on stove top, but lately have been using my new found love, the Instant Pot to cook the pulao.
I have paired the Peas Pulao | Matar Pulao with Paneer butter masala and Avocado Paratha. This is a very typical weekend menu at our house and it is a perfect balance of all different flavors. The Peas Pulao | Matar Pulao can also be served with Raita or dal. I also add some raisins to my Peas Pulao | Matar Pulao or for that matter any pulao or biriyani. It adds a very beautiful sweet layer of flavor and more than anything, my boys love it.
I have made this pulao with only peas, but you could add any vegetable or combination to suit your taste. The spice used in this recipe adds a very warm flavor to the dish and hence is a very aromatic pulao. This is a no onion, no garlic recipe. If needed, you could add onions to add a different level of flavor to the dish.
If you are looking to make more recipes with fresh or frozen green peas, definitely try these recipes –
Matar Ka Nimona / Green Peas Curry
Chura Matar / Flattened rice with Green peas
Matar Kachori / Kachori stuffed with green peas
Benarasi Aloo Matar / Potato and Green peas curry
Shahi Aloo Matar / Potatoes and Green Peas in rich Tomato gravy
Matar Paneer / Paneer and Green Peas Curry
Matar Tofu / Tofu and green peas Subzi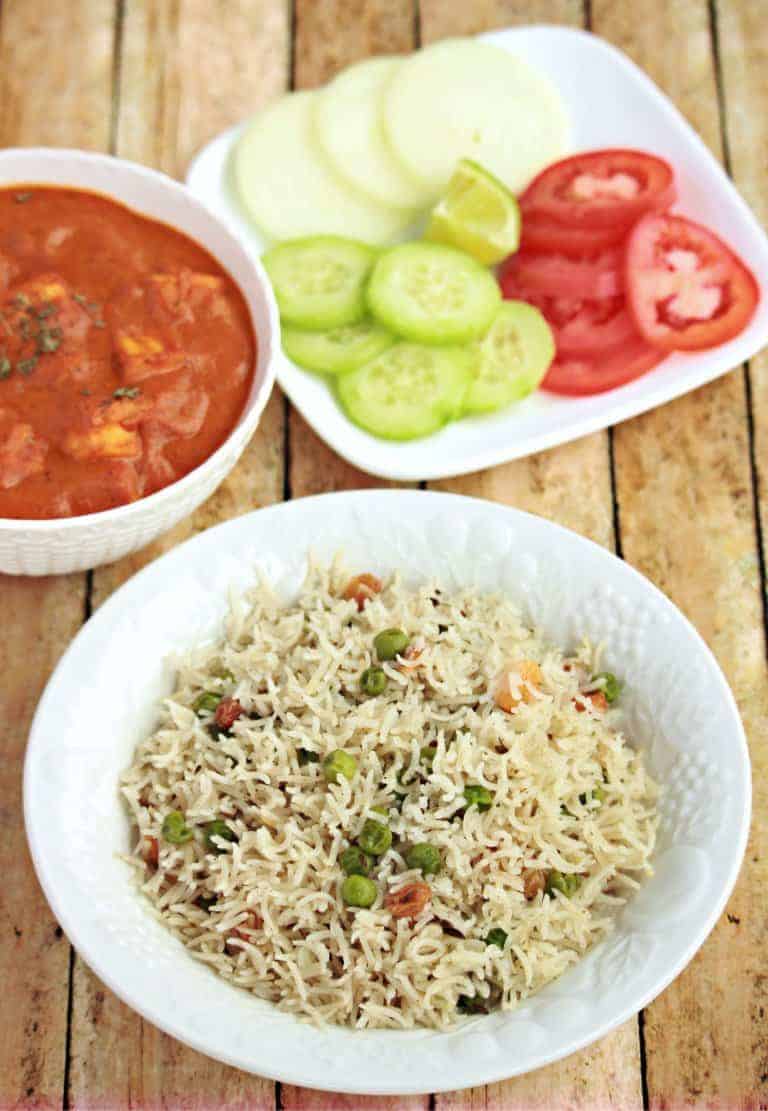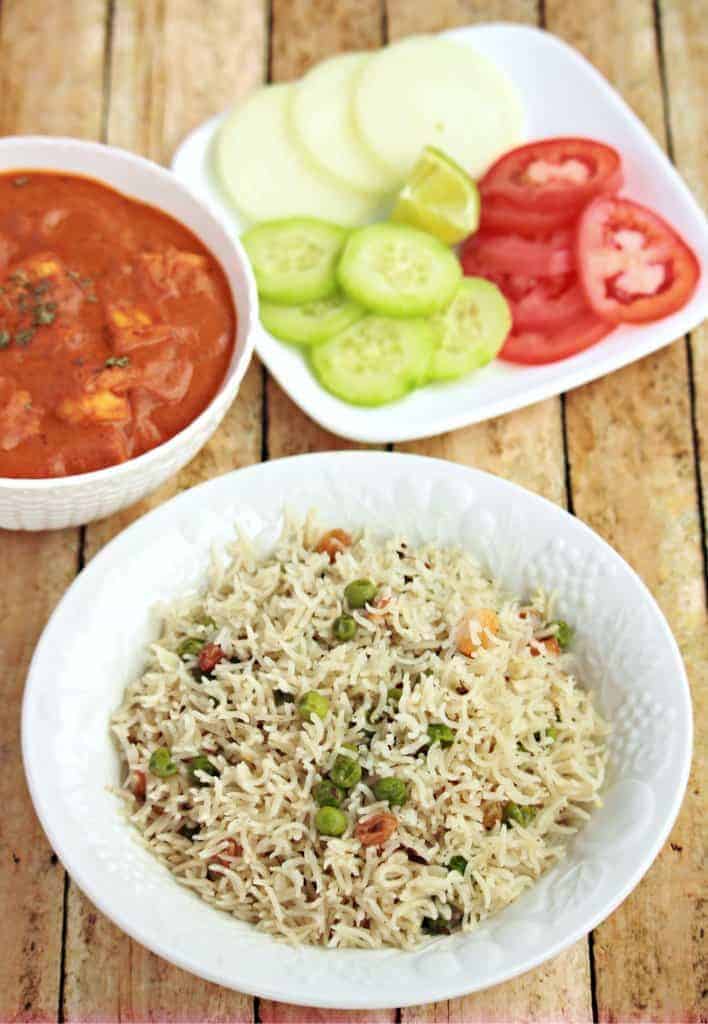 Preparation time – 10 mins plus 30 mins to soak the rice
Cooking time – 30 mins
Difficulty level – easy
Ingredients to make Peas Pulao | Matar Pulao – (serves 4)
Basmati rice – 1 cup
Ghee/butter – 1 tbsp
Peas - ¾th cup (frozen or fresh)
Saunf/fennel seeds – 1 tsp
Cumin seeds – ½ tsp
Cinnamon – 1 inch piece
Bay leaf – 1
Star Anise – 1 (optional)
Raisin – 3 tbsp
Salt – as needed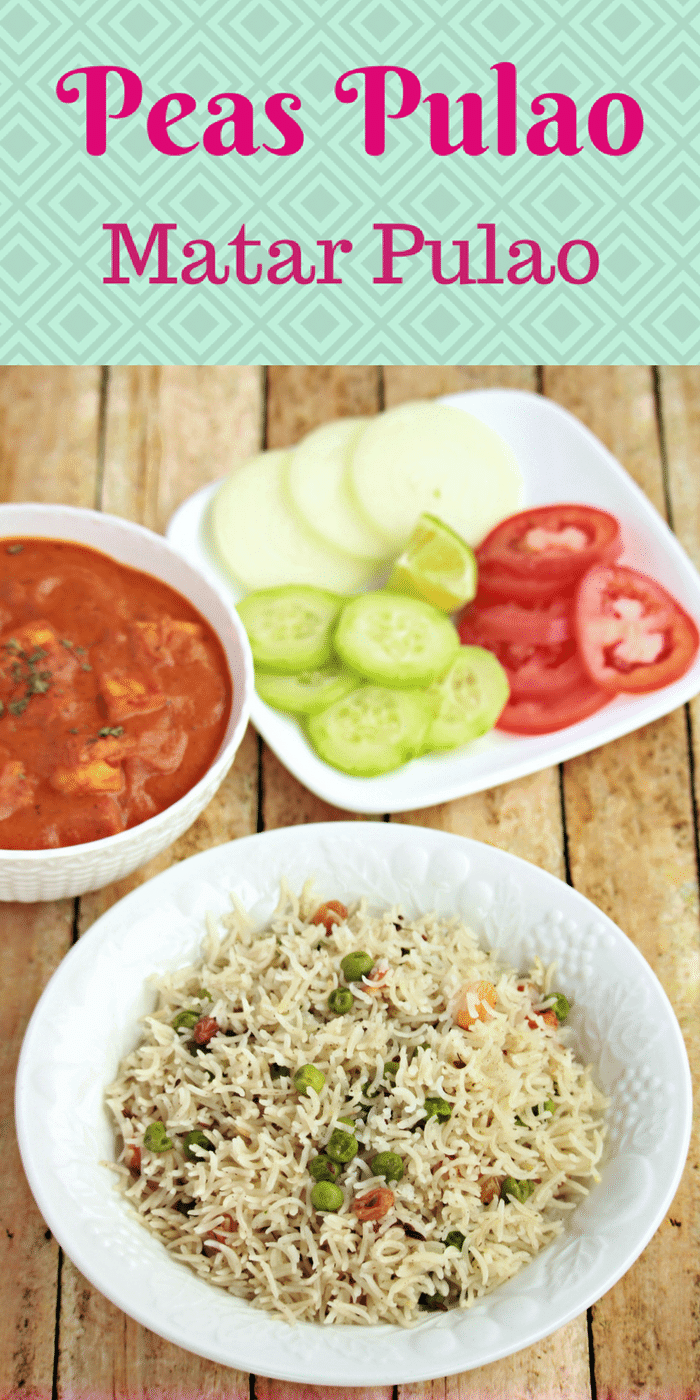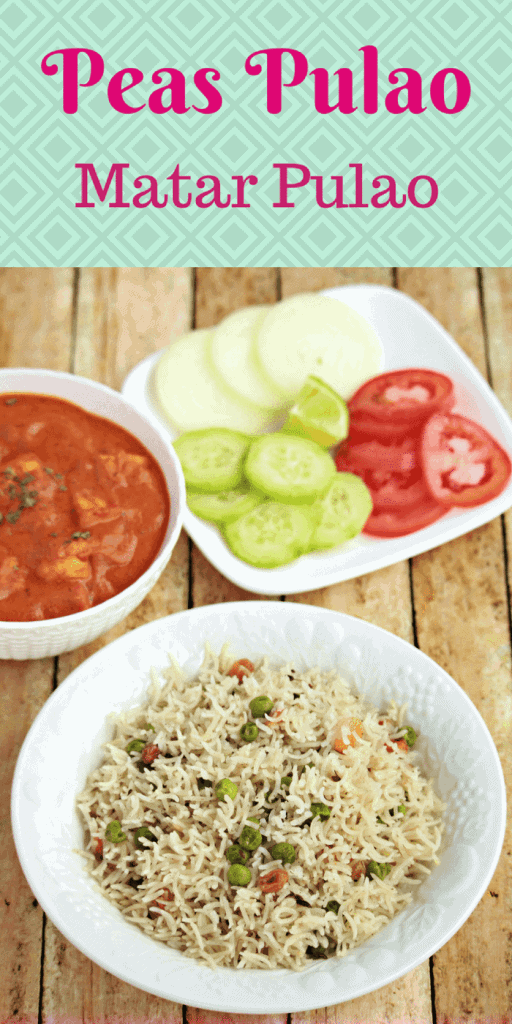 Procedure to make Peas Pulao | Matar Pulao -
Wash and soak rice for about 30 mins. Drain well and keep aside.
In a pan, heat the ghee/butter and add all the spices. Sauté for about a minute until nice aroma comes and then add the raisins. Fry for about 2 mins until the raisins puff up.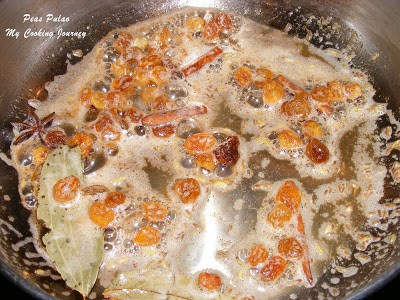 I used frozen peas to the pulao. Now add the peas to the pan and mix well. Saute for about 5 mins.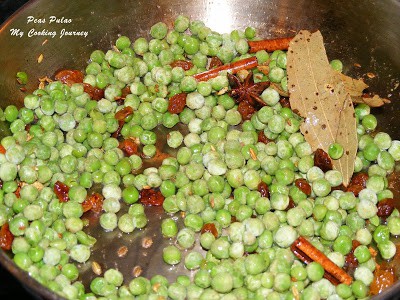 Now add the drained rice and fry for about 5 mins in medium flame. Do not mix too hard. Otherwise the rice will break.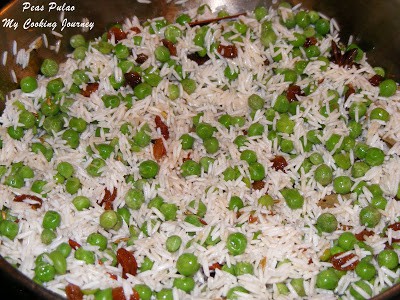 Now add the water required to cook the rice. I add 2 cups of water to one cup of rice. Also add the salt and mix well.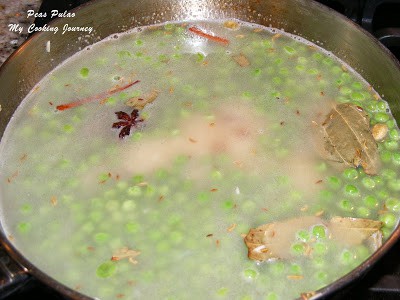 Cook on medium heat until the mixture boils. Now reduce the heat to simmer and cook covered for 15 more minutes or until rice is done. At this stage you could also transfer it to rice cooker to cook.
Once the water is all absorbed and the rice is cooked, do not stir the rice too much. Fluff it with a fork and serve with Raita or any side dish.