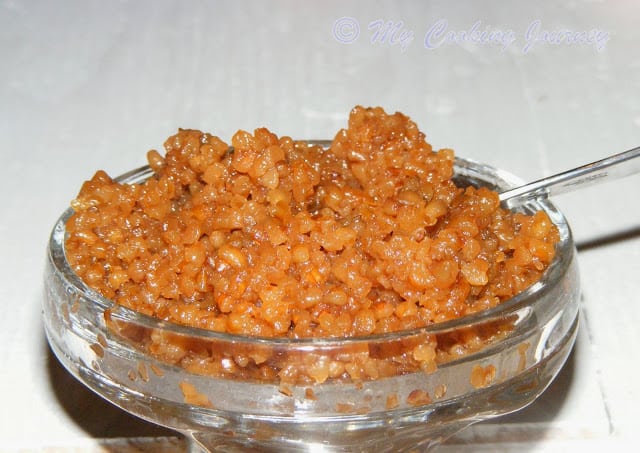 I am so happy to be writing Lapsi as my 300th Post. Thanks to all my readers and fellow bloggers to have helped me come this far. A special thanks to my Blogging Marathon leader Srivalli and the BM team to motivate me to write. Without the support, I would not be here. There is couple of things that drove me to become a food blogger. The first and most important reason is that I love to eat. My love for eating was my driving force to cook. My husband then suggested that I started to get my recipes in one place and hence I started blogging. Initially I was just writing about 1 or 2 recipes a month and the pictures just were getting accumulated in my camera. I was not writing! Joining the Blogging Marathon group truly brought out the writing side of me and here I am with my 300th post.
Coming to this recipe, after a long time, I enjoyed a dessert that really tickled my taste buds. I was so glad that I made this recipe from Manjula's space. Lapsi is a traditional recipe from the Marwad region of Rajasthan and are made during special occasions and fasting days. A very simple recipe made with broken wheat also known as bulgur wheat or Dalia, jaggery, ghee and water. I really appreciated the soft crunch of the bulgur with sweetness and richness in every bite. This dish is made with whole grain, but it does have a good amount of fat in it. Rajasthan cuisine is known to have rich recipes made with ghee. This kind of cooking suits the weather and living conditions of the native land.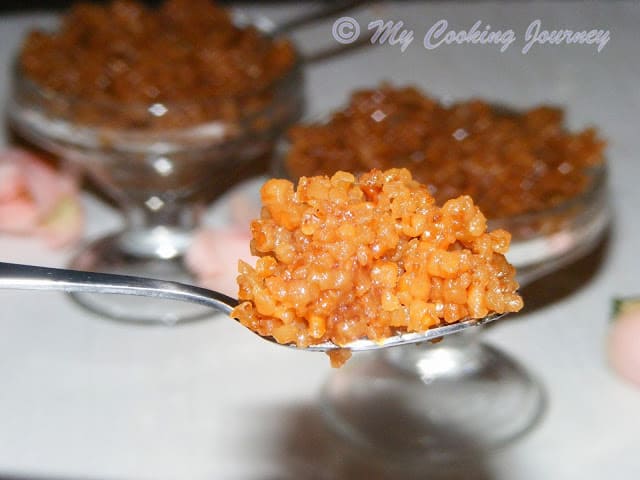 Preparation time – 5 mins
Cooking time – 45 mins
Difficulty level – easy
Ingredients to make Lapsi – (serves 6)
Broken wheat/Dalia/Bulgur – ½ cup
Jaggery -1/2 cup
Ghee/clarified butter – ¼ cup
Water – 2 cups
Cardamom powder – ¼ tsp
Nuts – to garnish (optional)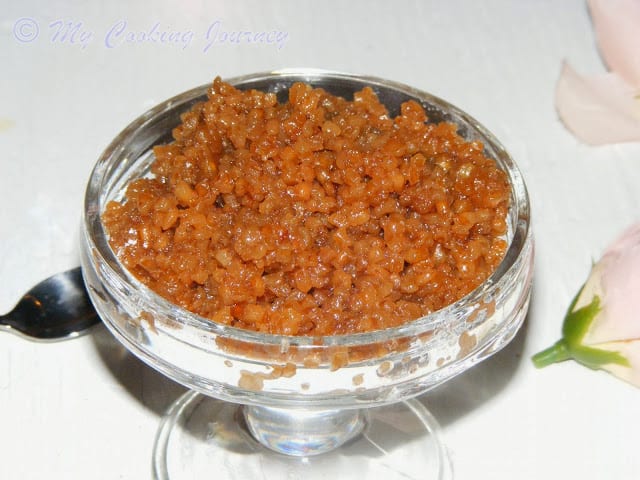 Procedure –
In a sauce pan, combine the jaggery and the water and let it come to boil. Make sure that the jaggery is all melted and then strain the water and keep it simmering.
Meanwhile, in another pan melt the ghee and add the dalia. Fry the wheat until it becomes reddish brown in color and turns aromatic. This will take about 8 minutes in low-medium flame.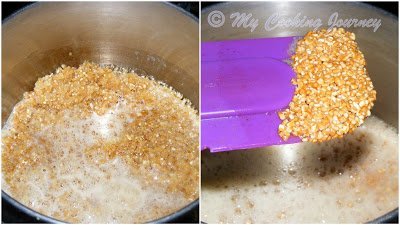 To this slowly add the hot jaggery water and let it come to boil.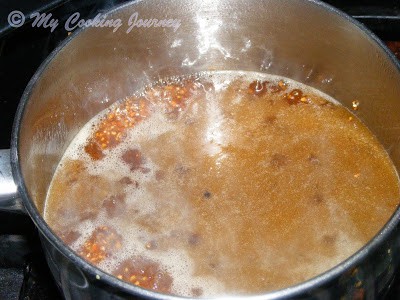 Turn the flame down to low and cook the wheat covered. Stir it every now and then to prevent it from sticking in the bottom of the pan.
The wheat would take a good 25-30 mins to cook and by now all the water would have been absorbed and the mixture would appear thick. Add the cardamom powder at this stage and mix well.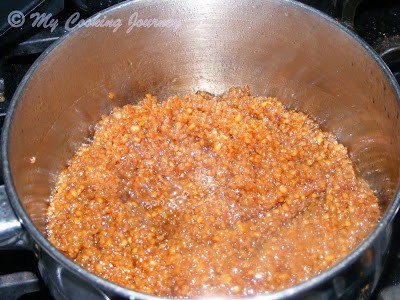 Garnish with nuts if using and serve warm.
The lapsi would thicken when cooled. Always warm it up a bit before serving.