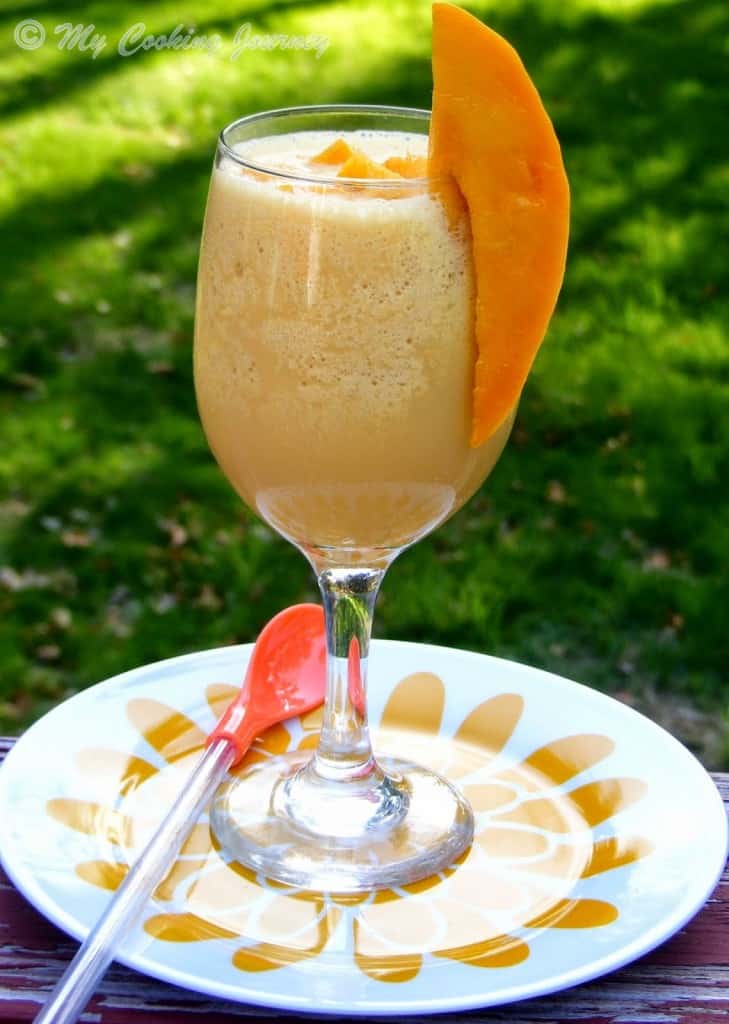 Mango Julius is a delicious non alcoholic blended cocktail made with mango juice. I decided to make this as my second mocktail recipe for the Blogging marathon series since mangoes are in season in many places. The recipes I came across had mango juice and vanilla ice cream in the recipe. I happened to have a box of Mango flavored ice cream in my freezer which needed a little TLC, since no one really liked it. So I thought this would be a perfect way to use it up and it indeed was the best thing I did to free up some space in the freezer.
Preparation time – 5 minutes
Cooking time – none
Difficulty level – easy
Recipe source – About.com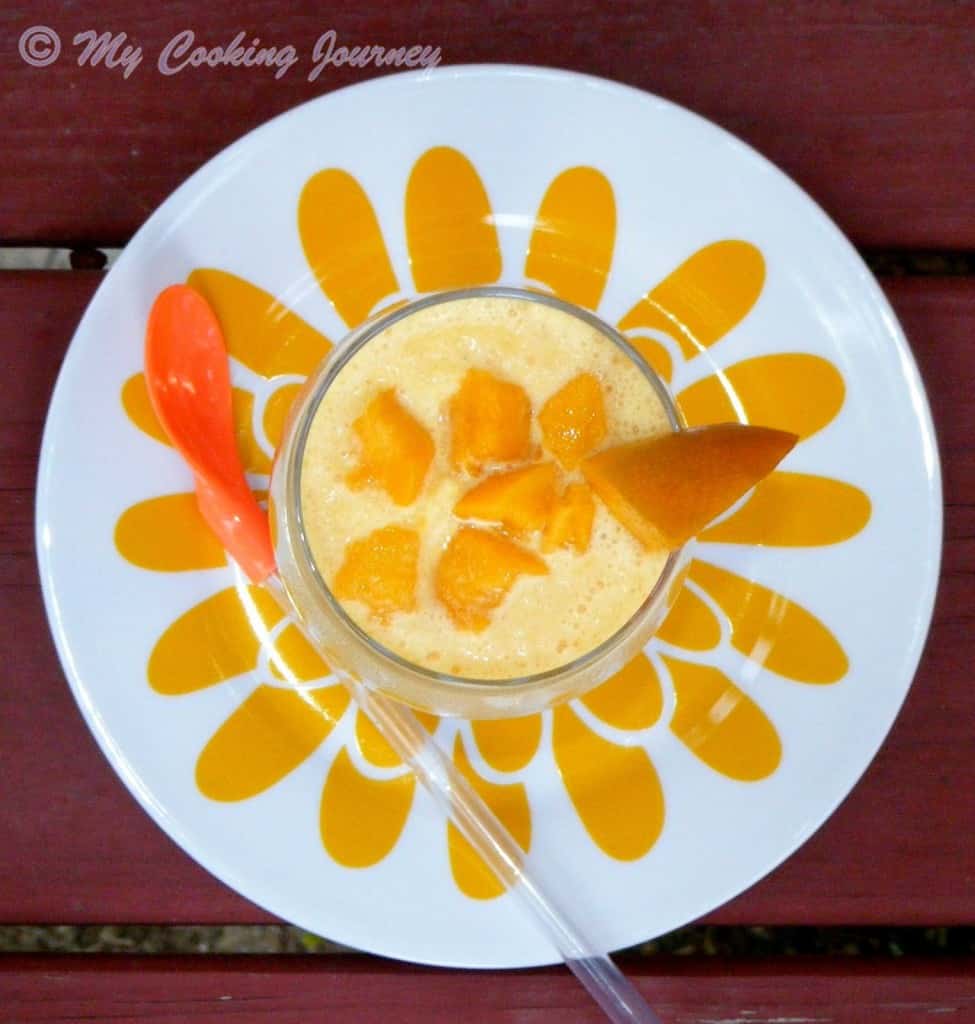 Ingredients to make Mango Julius – makes 1 tall glass
Mango juice – 1 cup (I used 2 scoops of Mango Ice cream)
Milk – 2 ounces
Vanilla extract – ½ tsp
Sugar – 1 tbsp
Vanilla ice cream – 1 scoop (omit if using mango ice cream and use only if using mango juice)
Ice cubes – ½ cup
Water – to adjust the consistency if needed (I used about 2 ounces)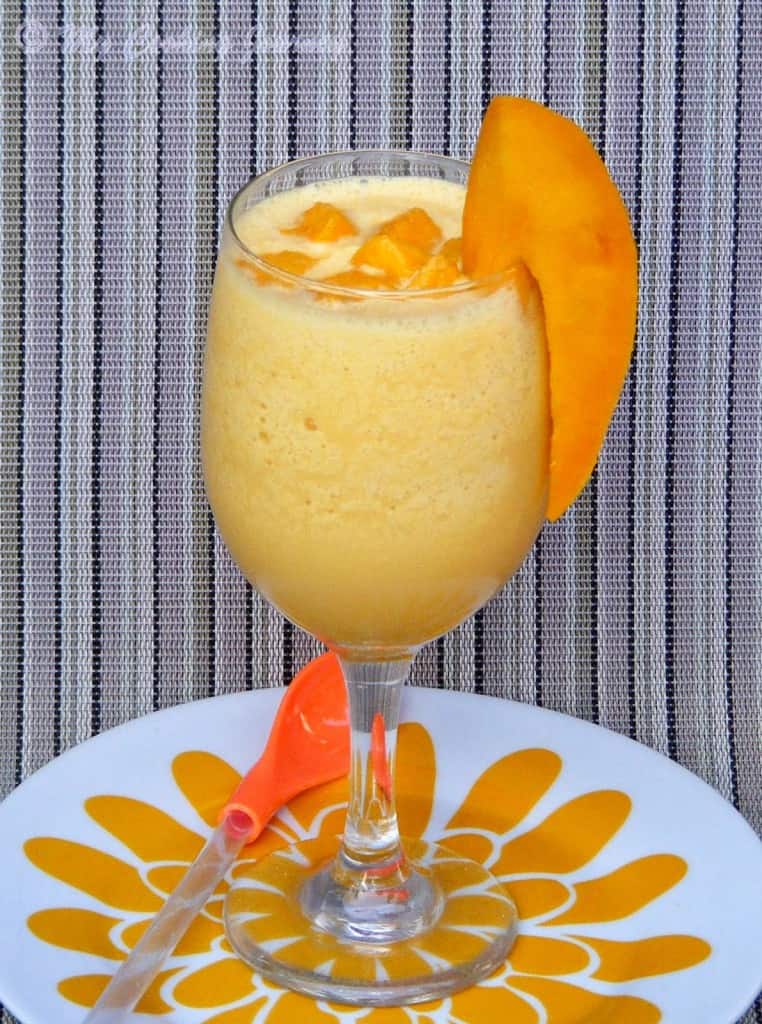 Procedure –
Combine all the ingredients mentioned above in a blender.
Blend until smooth.
Pour in tall glasses and garnish the Mango Julius with some mango pieces (if available).