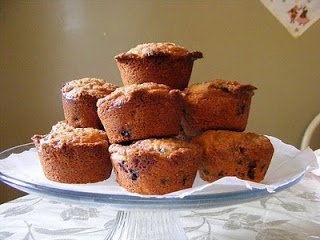 Summer brings lots of exciting family activities. One such activity we enjoy is Berry picking. Fresh berries have intense flavor and it is a fun snack. Blueberries and Strawberries are very predominant in the area we live. There are lot of desserts that use berries and this Blueberry Muffins With Cinnamon Crumb Topping is one of those.
I always enjoy Blueberry muffins that I get from the stores, but worry about the fat and unwanted stuff in the muffins. This is a recipe that I came across the internet and it works great. The best part about this Blueberry Muffins With Cinnamon Crumb Topping recipe is it takes only around 30 mins to make and is a great way to begin a weekend. We can use fresh or frozen blueberries.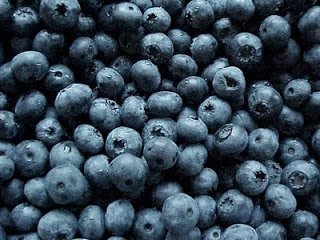 Ingredients to make Blueberry Muffins With Cinnamon Crumb Topping - Makes 12 large muffins
For the Muffins
All Purpose Flour - 11/2 cups
Sugar - ¾cup
Salt - ½ tsp
Baking powder - 2 tsp
Vegetable oil - ⅓ cup
Egg - 1
Buttermilk - ⅓cup
Blueberries (Fresh or Frozen) - 1 cup
For the Crumb Topping
Brown Sugar - ½ cup
All purpose flour - ⅓ cup
Butter (Cubed) - ¼cup
Cinnamon - 11/2 tsp
Procedure -
Preheat the Oven to 400F. Grease the muffin cups.
Combine the dry ingredients.
place vegetable oil in a 1cup measuring cup. Add the egg and enough buttermilk to bring it 1 cup mark. Mix this with the flour mixture.
Fold in the blueberries.
Fill the muffin cups and sprinkle the crumb topping. (To make the crumb topping - combine all the ingredients in a flat bowl using a fork and keep mixing until it resembles bread crumbs)
Bake for 20 -25 mins or until done. (Insert a toothpick in the center of the muffin and check if it comes out clean)
Enjoy !!!