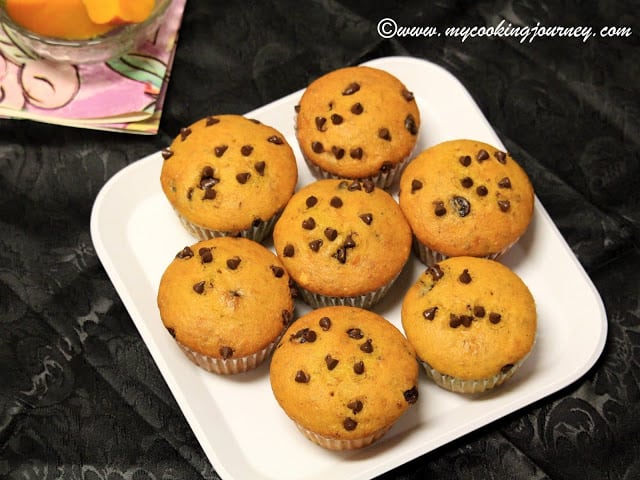 This year we took complete advantage of the mango season. We got really good mangoes here and that was something I was missing back in New York. I have always made any dessert that involves mangoes using canned mango pulp, but since we got very good mangoes here, I made it using fresh mangoes. Mango and chocolate totally means dessert and hence I had made these mango and chocolate chips muffins a little sweeter than I normally would.
This week, the theme I chose for my blogging marathon is desserts and this is my first dessert that I chose. The bright and vibrant yellow color of the mangoes along with the chocolate chip was so attractive.
I made the muffins with part wheat flour and part all purpose flour. I also added a little bit of flax meal for added nutrients. Depending on how sweet your mango is, make adjustment to the sugar. My muffins were a bit on the sweeter side as I had intended them to be.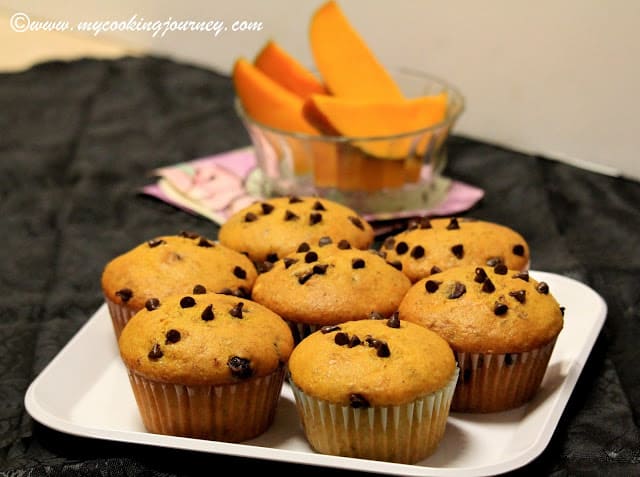 Preparation time – 15 mins
Baking time – 20 – 25 minutes
Difficulty level – easy
Ingredients to make Mango and Chocolate chips Muffin – (Makes 12 large muffins)
Whole wheat flour – 1 cup
All purpose flour – 1 cup
Flax seed meal – 2 tbsp
Sugar – ¾ cup (more or less depending on the sweetness of mango)
Baking powder – 1 tsp
Baking soda – ½ tsp
Salt - ½ tsp
Mango puree – 1 cup
Yogurt – ½ cup
Oil – ½ cup
Vanilla extract – 1 tsp
Chocolate chips – ¾ cup plus a 2 tbsp for garnishing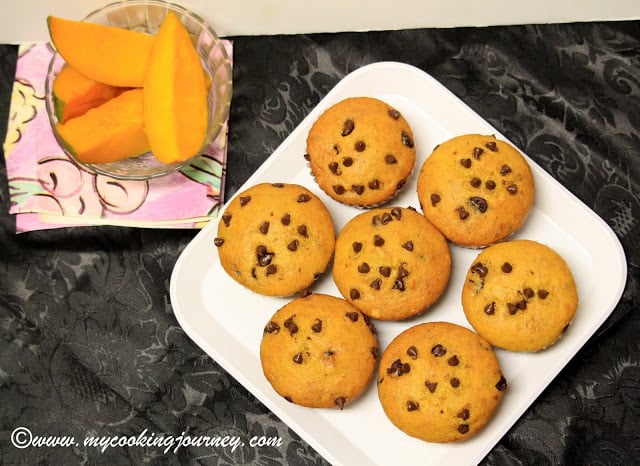 Procedure to make Mango and Chocolate chips Muffin –
Preheat the oven to 350 F. Prepare the muffin tins by placing the liners.
In a bowl, combine all the dry ingredients.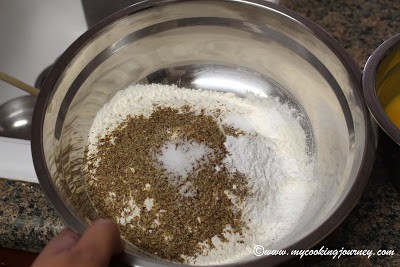 In another bowl, combine the wet ingredients.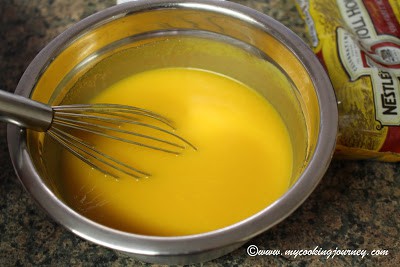 Slowly add the wet ingredients to the dry ingredients and gently combine together. Make sure that you do not over mix the batter. Add the chocolate chips (reserving some to sprinkle on top) to the batter and gently mix to combine.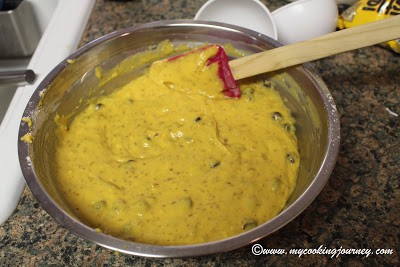 Fill the prepare muffin tins about ¾th full and sprinkle some chocolate chips on top.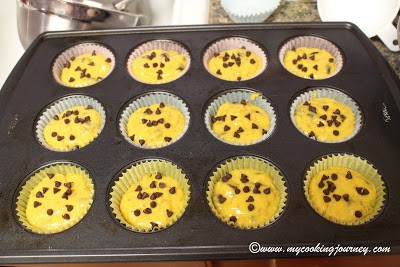 Bake for about 20 – 25 minutes or until the muffins are golden brown and the tooth pick inserted in the middle comes out clean.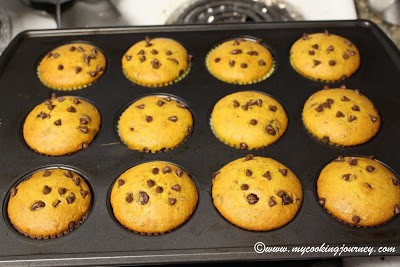 Cool in the tins for about 5 minutes and then cool completely on wire racks.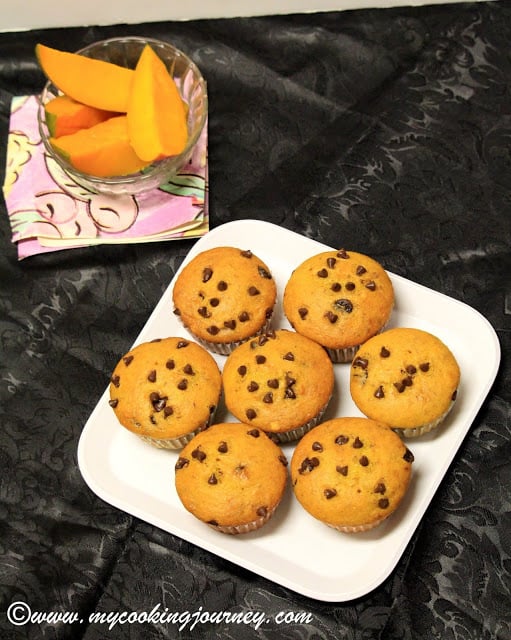 Check out the Blogging Marathon page for the other Blogging Marathoners doing BM#57