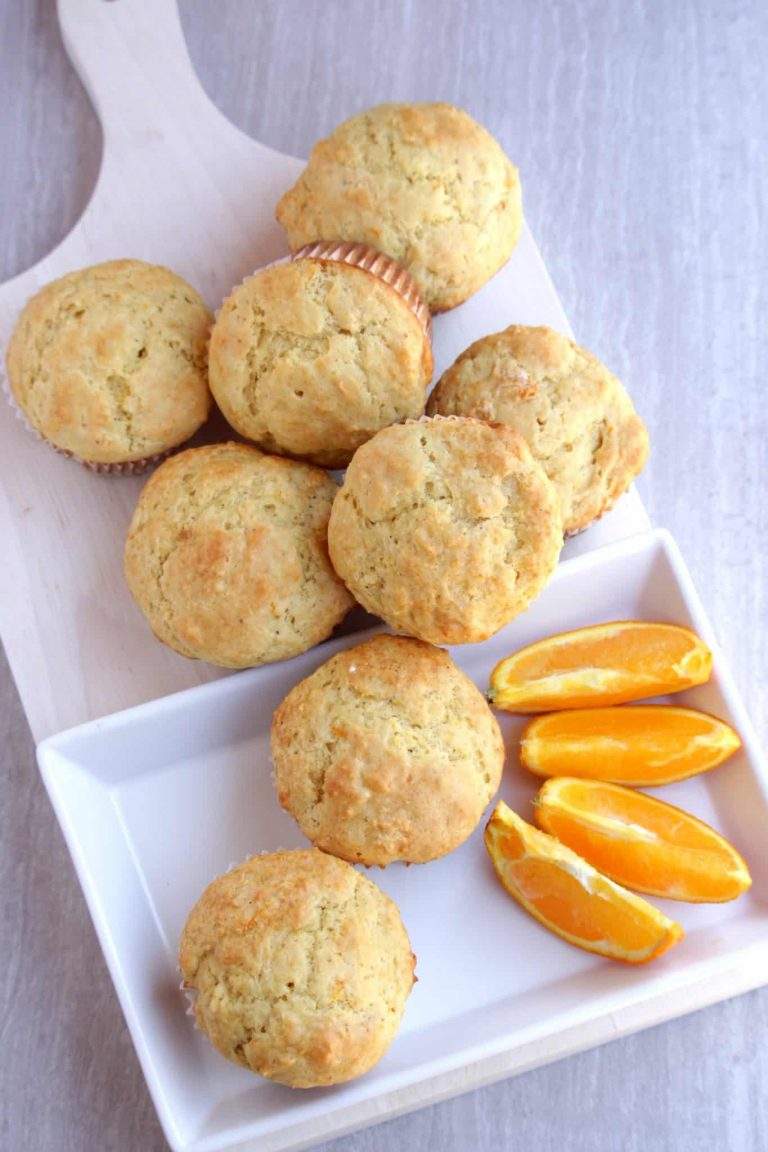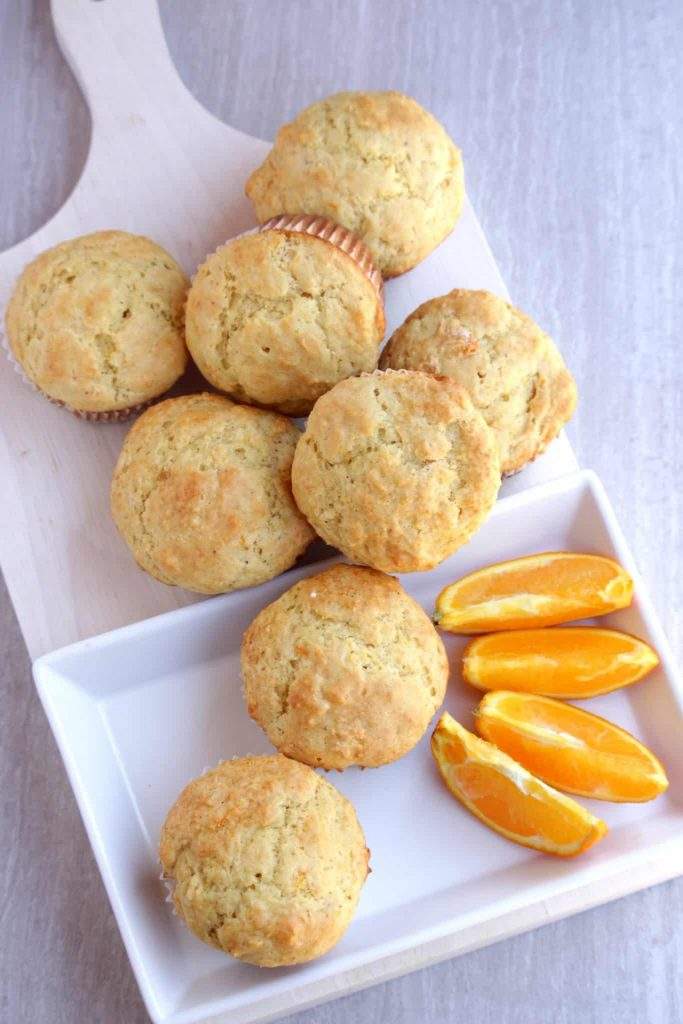 This week I am working on sweet treats that are ready within an hour or less. My second recipe for the week are these citrus flavored Orange Muffins. Muffins are something that I bake very often. I make it for breakfast, for snacks or for dessert. I usually make my muffins in the tiny muffin tins, but I am realizing in the past few months that my boys are eating multiple muffins at one go. That is when I knew that it was time I stopped making my mini sized muffins and started making them the usual size.
Even though I am working on sweet treats recipe this week, I have to admit that these muffins are not very sweet. They are perfect for breakfast or for a late night snack. I am one person in my family who is most tempted for a late night snack. This muffin was perfect for late night snacking as it is not very sweet and has a wonderful citrus flavor.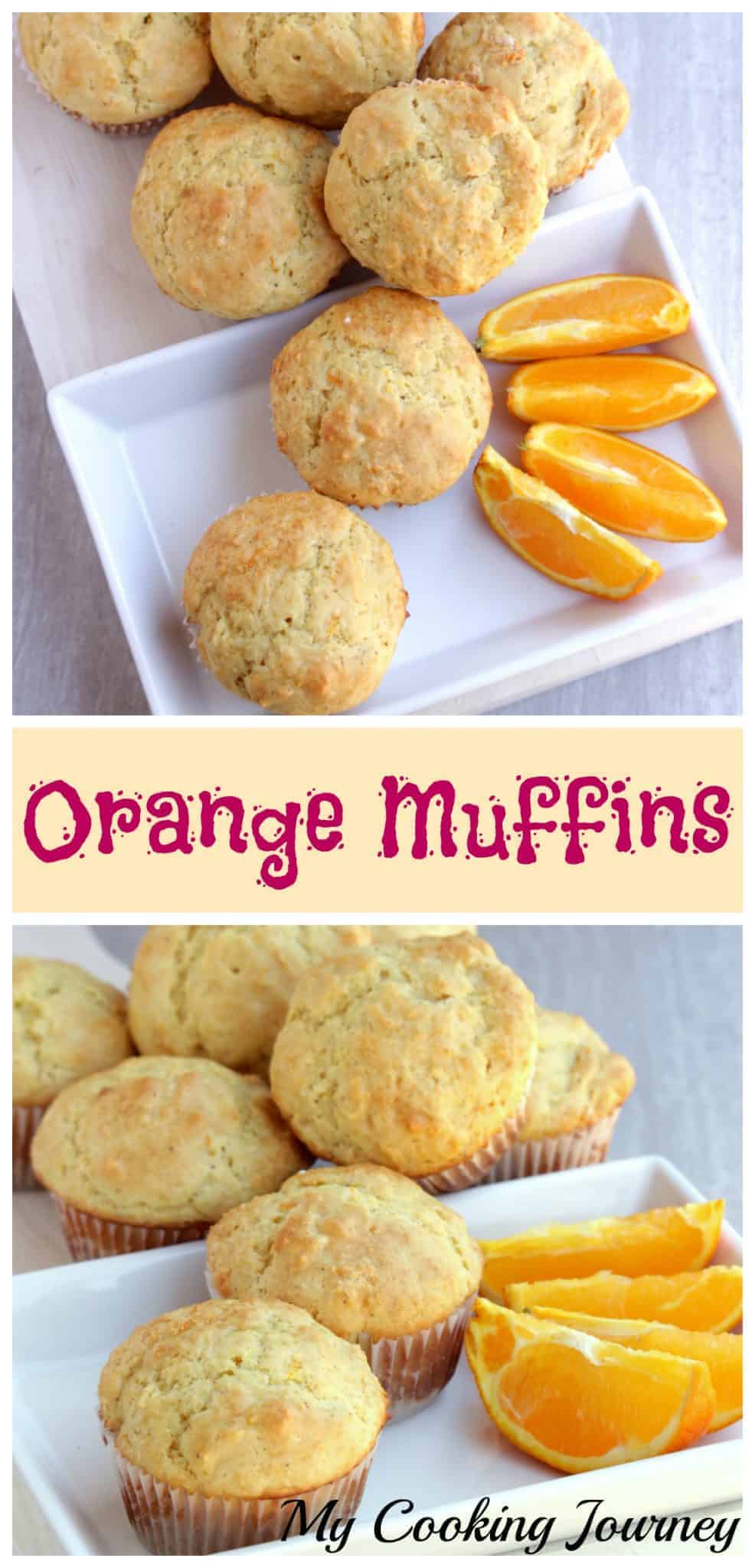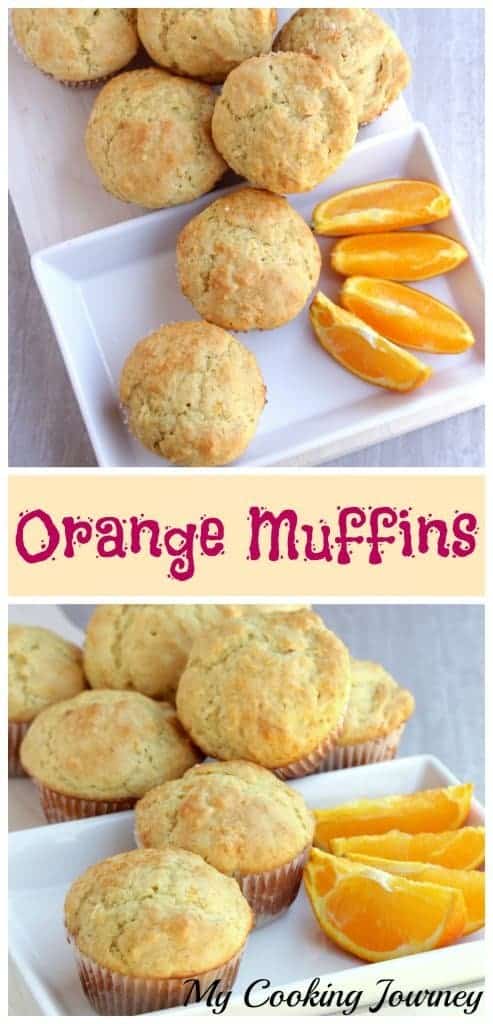 I am loving my egg less bakes that I am substituting with sour cream. The texture of the muffins was wonderful and it yielded a beautiful mounded top when baking. The recipe asks for fresh orange juice and that is something I would absolutely insist on. Please try to use fresh orange juice for the maximum flavor.
I will be baking this muffin soon with a little more sugar for my husband and my oldest son. They were very unhappy that the muffins were not sweet enough for them. This was one of the rarest times that I did not have to fight for a snack with my family. I loved these just as is and it was even more delightful with some softened butter.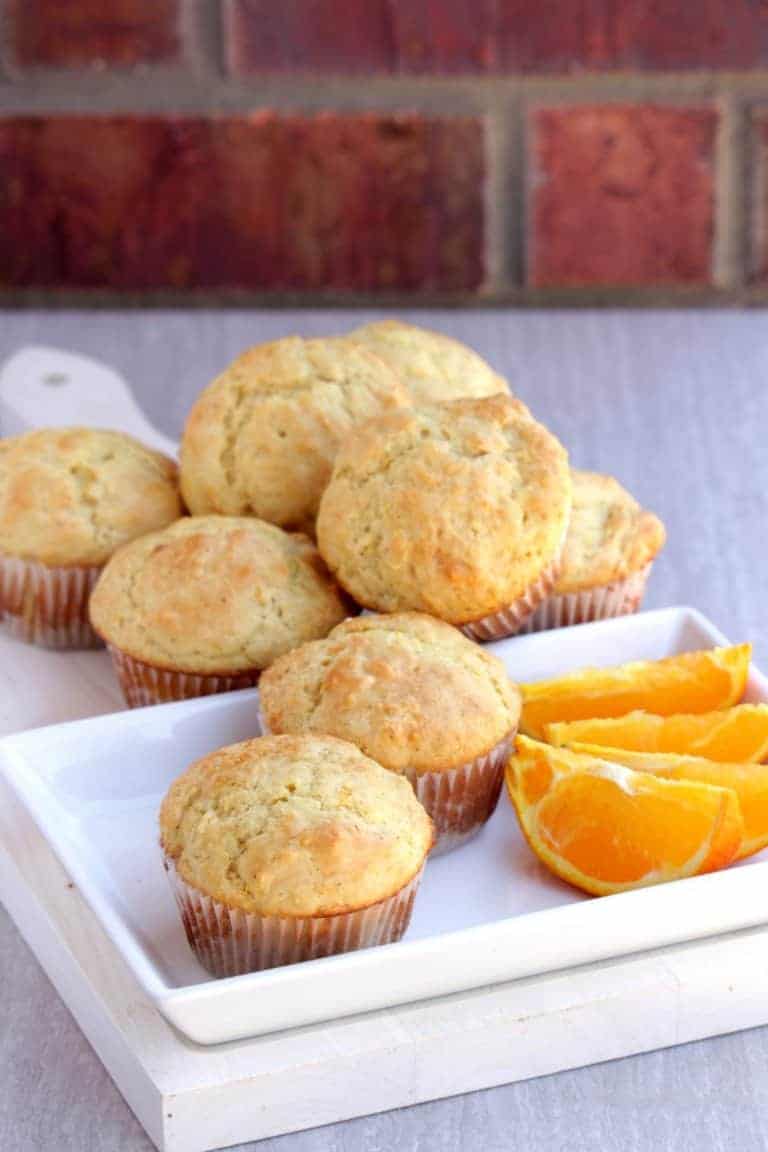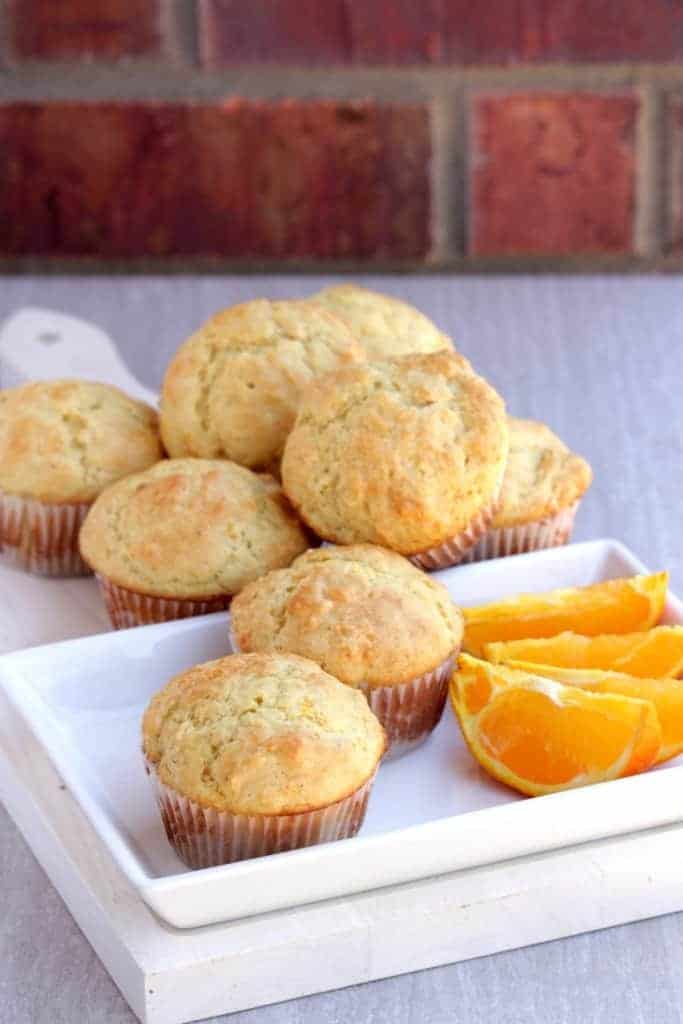 Preparation time – 10 minutes
Baking time – 20 to 25 minutes
Difficulty level – easy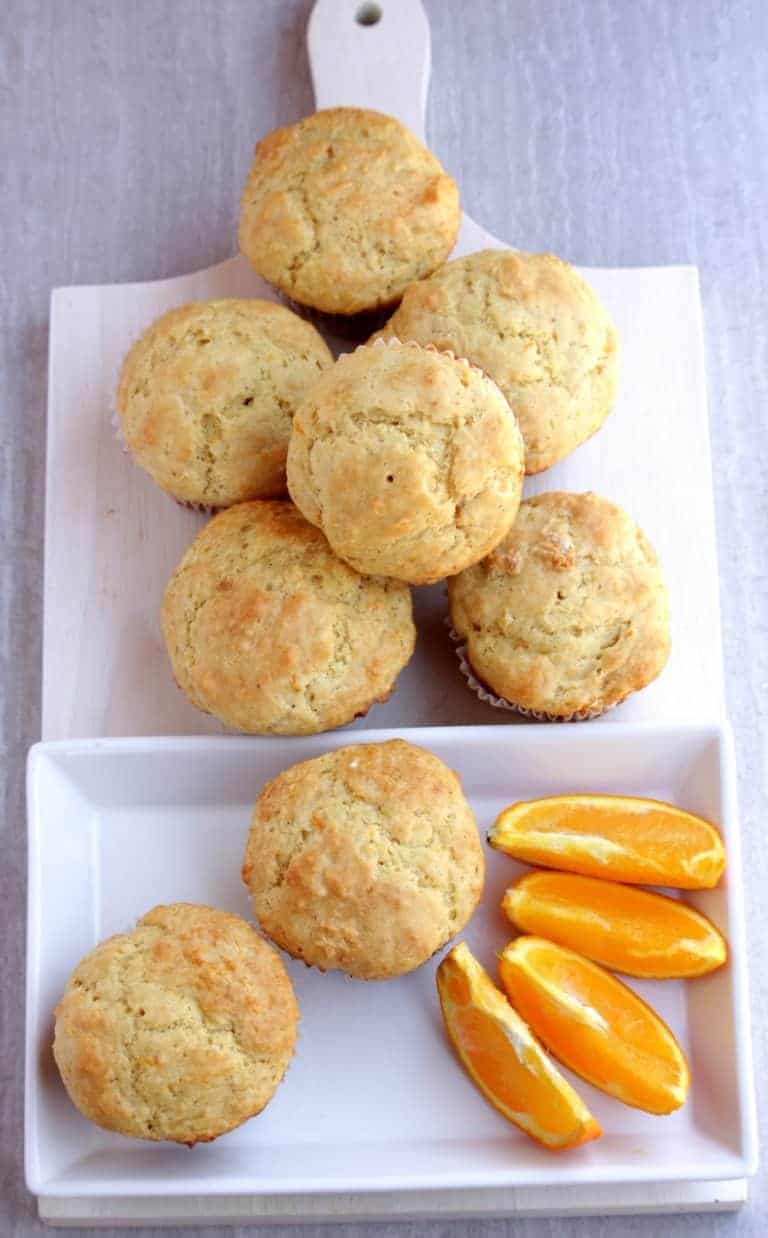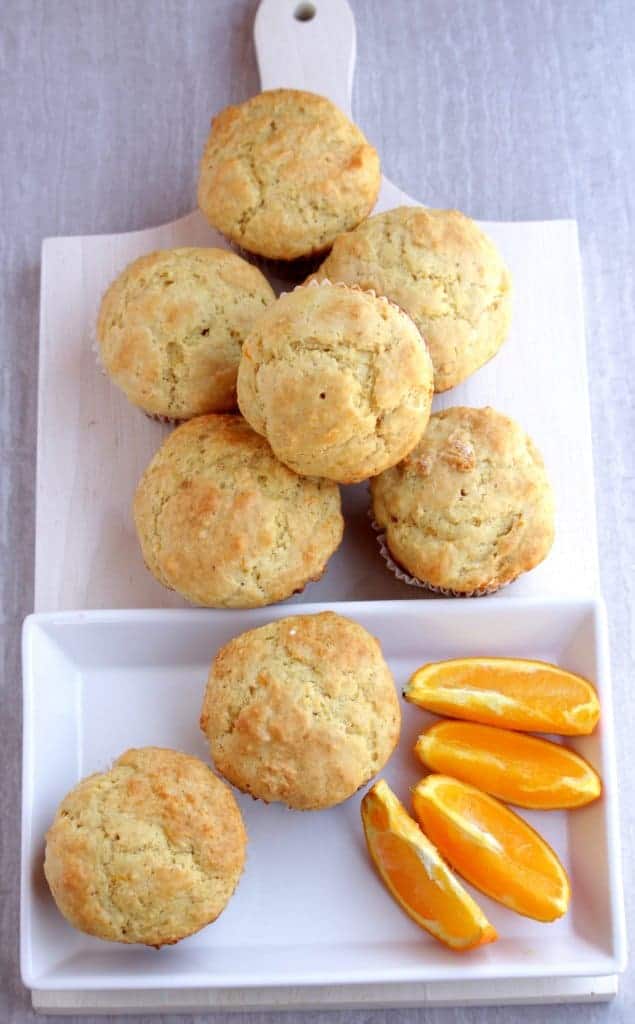 Ingredients to make Orange Muffins – (Makes 12 standard muffins)
All purpose flour – 2 1/4 cup
Brown sugar (preferably light) – 1/2 cup (increase to 3/4 cup if you are looking for a sweeter muffin)
Baking powder – 2 1/2 tsp
Baking soda – 1/2 tsp
Salt – 1/4 tsp
Nutmeg – 1/4 tsp
Milk – 1/2 cup
Orange juice (freshly squeezed) – 1/2 cup
Butter (unsalted) – 1/4 cup (melted)
Sour cream – 1 1/2 tbsp
Orange zest – 1 tbsp
Lemon zest – 1 tsp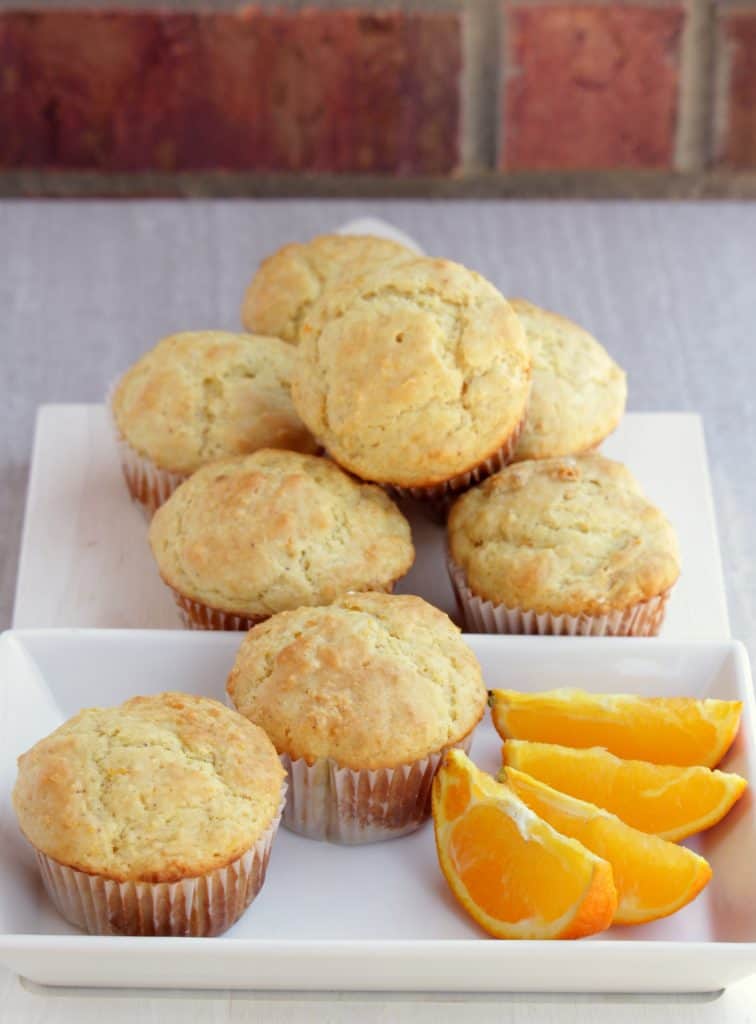 Procedure –
Preheat the oven to 375 F. Line the standard muffin tins with liner and grease them lightly. This recipe yielded 12 standard muffins.
In a large bowl, combine all the dry ingredients; all purpose flour, baking powder, baking soda, brown sugar, nutmeg and salt.
Measure the milk and add it to another bowl. Add the sour cream, melted butter and orange juice in the same bowl and whisk well to combine. Also add the orange zest and the lemon zest to the wet ingredients and mix.
Add the wet ingredients into the dry ingredients and gently combine to mix. Make sure you just stir it just enough to mix and not beat it vigorously. The batter for this muffin will be on the stiffer side.
Fill the prepared muffin pans 2/3 rd full.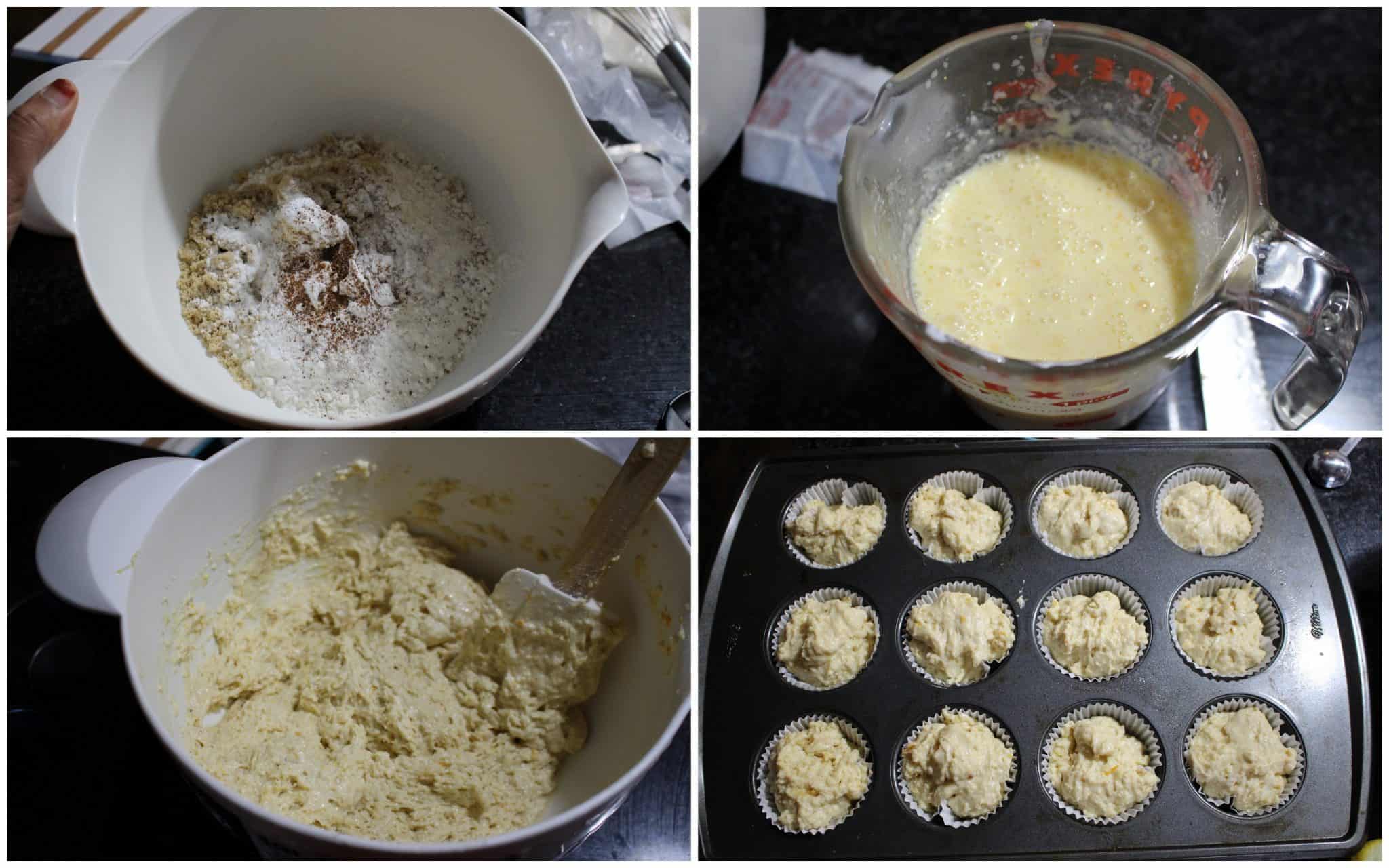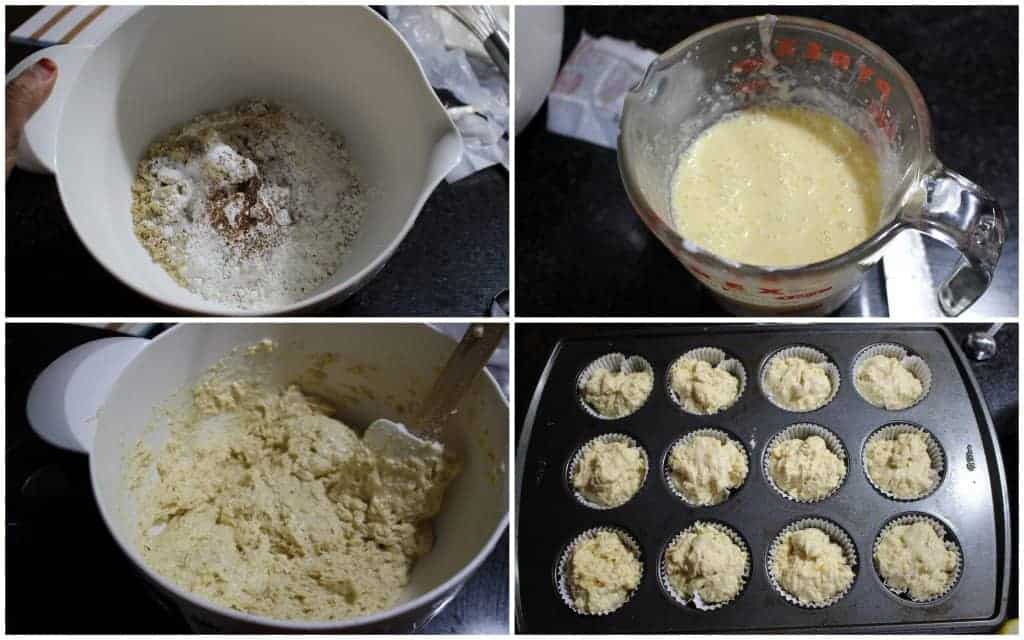 Bake it in the preheated oven for about 20 to 25 minutes or until a toothpick inserted in the center of the muffins come out clean.
Cool completely on wire racks.