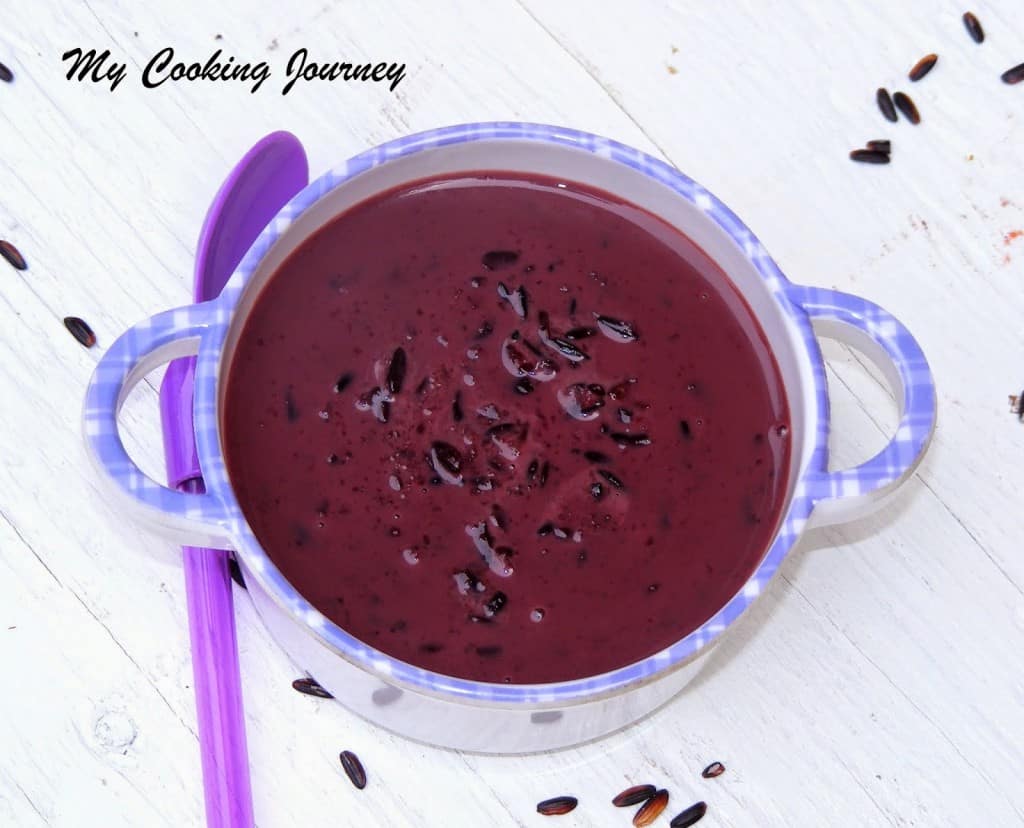 Nagaland comprises of majorly tribal population. Every tribe in the Nagaland speak its unique language and hence Nagas has more than 20 different dialects. The traditional languages do not have any script of their own and the Christian missionaries used Roman scripts for these languages.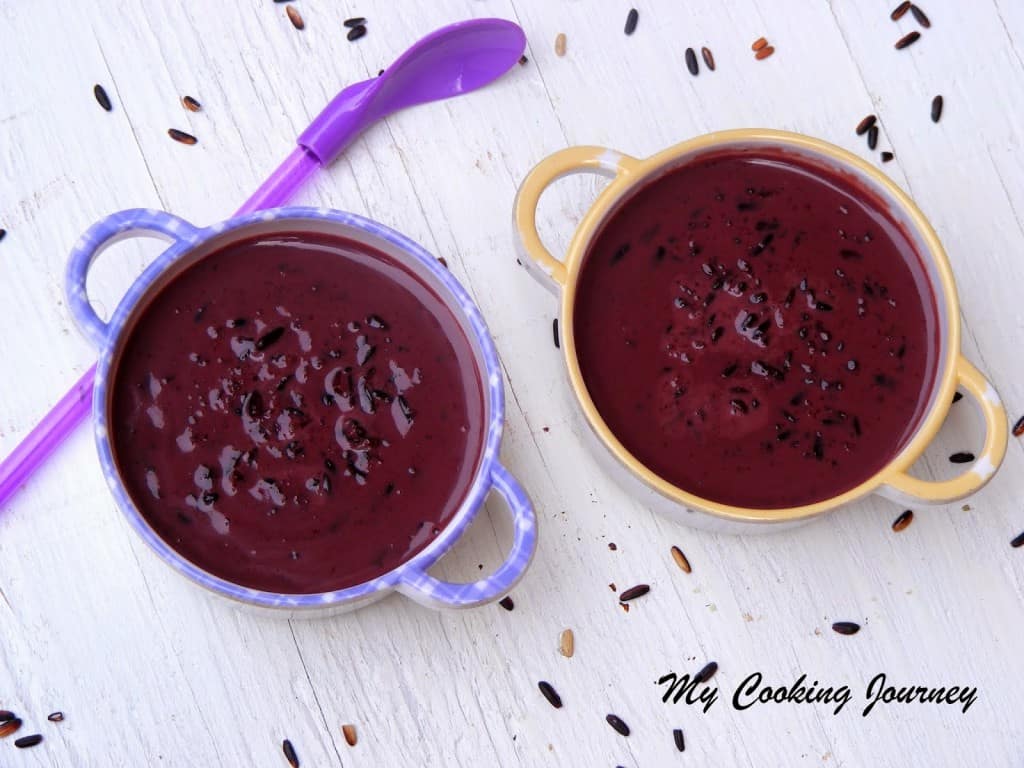 The cuisine of Nagaland mainly comprises of meats and fishes which are often smoked, dried or fermented. Naga food tends to be on the spicier side. The Naga chilies are very famous and there are few varieties of chilies that grows in the region. The other thing that caught my eyes were the Naga tomatoes also known as the Tree tomatoes that has been a traditional food item of the Naga people. These tomatoes grows in trees that could grow to a height of 18 to 25 ft. The fruit is either found singly on the tree or in the clusters of 3-12. The fruit is smooth, egg shaped and pointed at both ends and the color might vary from red to orange or yellow to purple.
The recipe I chose for today is a black rice pudding made with sticky black rice. There are similar black rice pudding made in Thailand as well, but instead of juts regular milk they are cooked in coconut milk. This is a mildly sweet pudding that has a natural nutty flavor due to the black rice. This pudding does not need any other flavoring or garnishes because of the flavor and the nuttiness of the black rice makes up for that.
This recipe calls for the glutinous or sticky black rice. I found this rice in the local natural food store. It is the unpolished whole grain of traditional sticky white rice. Even though it is called the black rice, the color of this rice is deep purple and hence this pudding also has a very beautiful deep purple color. I cooked the rice almost entirely in milk and it was very creamy.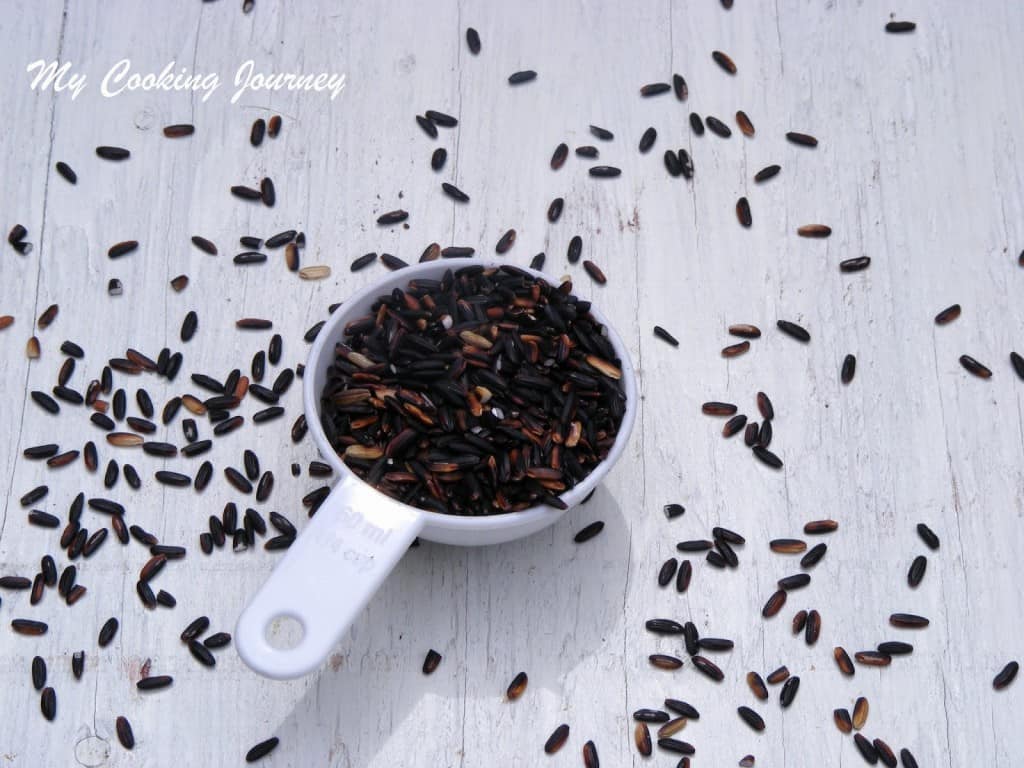 Preparation time - 10 minutes plus overnight soaking
Cooking time - 60 minutes
Difficulty level - easy
Recipe source - Pan Cuisine
Ingredients to make Black Rice Pudding - Serves 4-6
Black sticky rice - ¾ cup
Water - 1 cup
Milk - 2 ½ cups (I used 2 % milk)
Sugar - ½ cup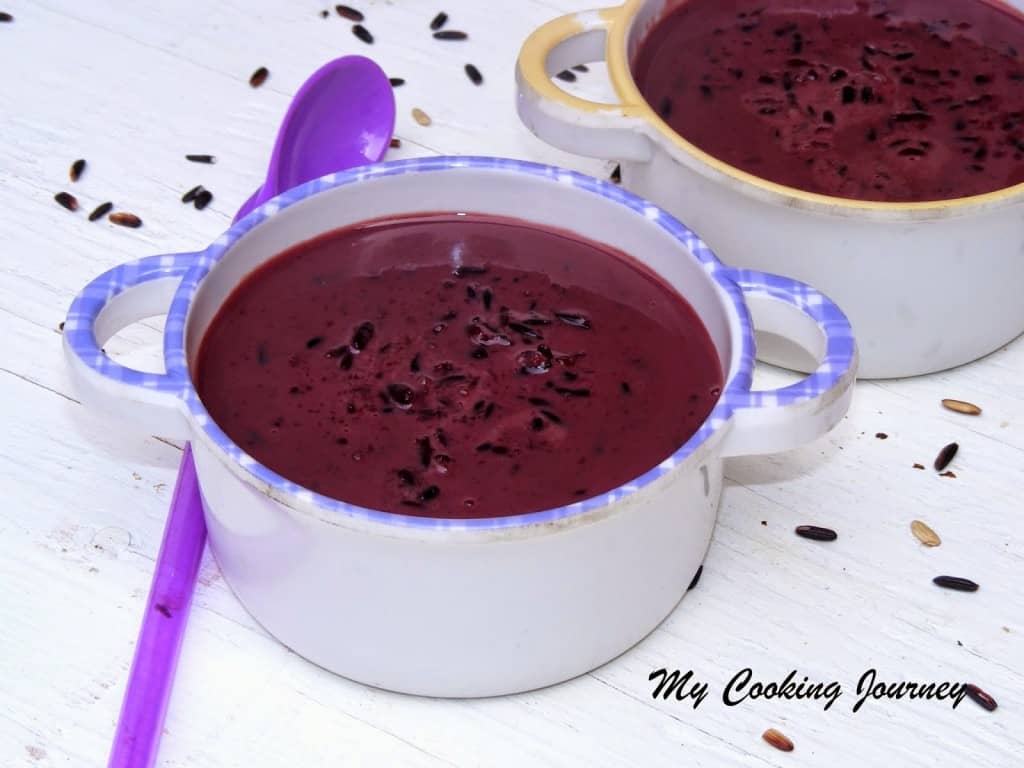 Procedure to make Black Rice Pudding-
Wash the rice and soak it for 4-6 hrs or overnight in water.
In the pressure cooker, add the rice (drained) with about 1 cup of water and 2 cups of milk. Cook until the cooker lets out 4-5 whistles (about 15-20 minutes). Then let the pressure release.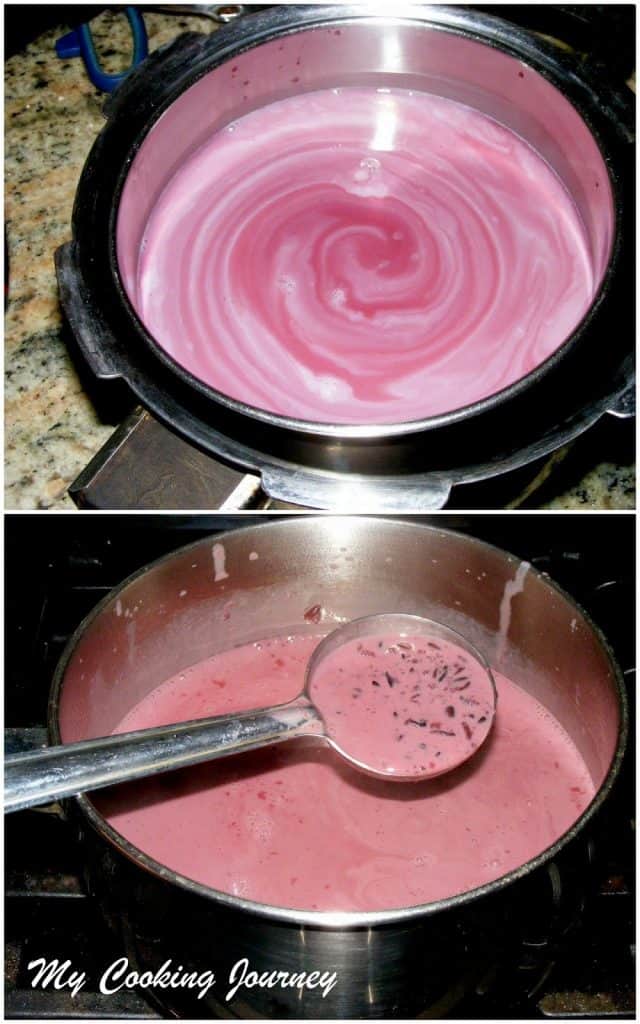 Transfer the rice to the pan and add the sugar. Let it come to a boil and then simmer for about 5 minutes. Add the remaining ½ cup of milk and mix. Simmer until it reaches the required consistency and then let the pudding cool.
Serve black rice pudding cold or at room temperature!