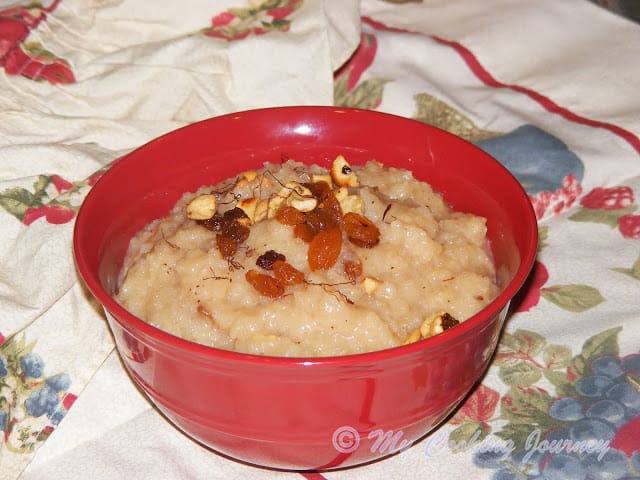 Today we are beginning the month long Mega Marathon and the theme is going to be A-Z recipes. To make the month even more exciting we have to make the recipes within 4 specific categories. So as I go along I would be mentioning the category the recipe belongs to. I am beginning the grand marathon with a traditional South Indian sweet Akkaravadisal. Also known as Kalkandu Bhaath or kalkandu saadham, this sweet is sweetened using sugar candy instead of regular sugar or jaggery. If kalkandu is not available, you could also substitute regular white sugar for this recipe.
Akkaravadisal holds very dear to my heart. I want to share a little bit about how I was introduced to this sweet in my childhood. We lived in Northern India when I was pretty young. At that time, our distant relative introduced us to a mami who did not have any family of her own. So my parents asked her to come and live with us. My dad who is an electrical engineer was always away for his job (even now we hardly get to see him) and my mom was pretty much all by herself in an unknown place raising me. So this mami's arrival was a very welcome change for our family. Gnanam mami was a very talented cook and she made some beautiful recipes that I still cannot forget. She was the one who first made this sweet for us. My mother learned the recipe from her and ever since whenever she has to bribe me with something she would offer to make this for me and I readily accepted her offer. My only clause would be that I would want a room full of akkaravadisal instead of a bowlful.
Gnanam mami is not with us anymore. I still remember her very close to my heart and I am glad that she could see my son before she passed away. This recipe is also a tribute to this very lovely woman who came into our life and made a mark on everyone.
A-Z Marathon – Alphabet A
Category – Regional (Traditional South Indian Sweet)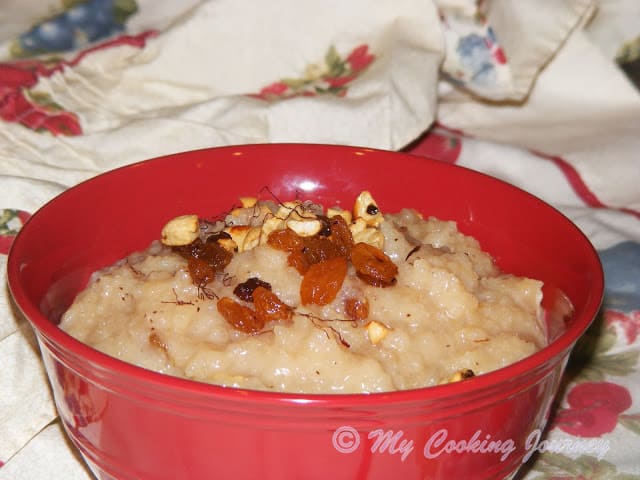 Preparation time – 20 mins
Cooking time – 1 ½ hrs
Difficulty level – medium
Ingredients – serves 8-10
Rice – 1 cup
Kalkandu/Sugar candy – 2 cups
Sugar (regular) – ¼ cup
Milk – 2 cups
Water – 1 ½ cup
Ghee/clarified butter – 4 tbsp
Saffron strands – ½ tsp
Cashews and raisins – for garnish
Procedure –
Fry the rice in about a tsp of ghee until reddish in color.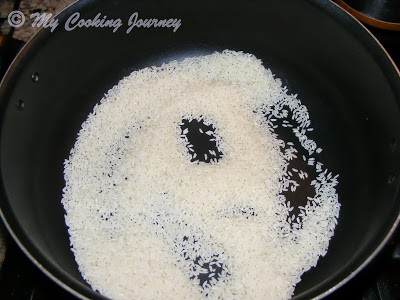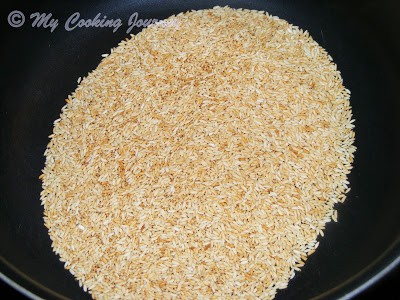 Wash the rice well and then add the milk and water and cook it in the pressure cooker until soft and mushy. This could take a while to cook, so leave it on for at least 6 -7 whistles. Once the rice is cooked, mash it well with a masher or a wooden spoon.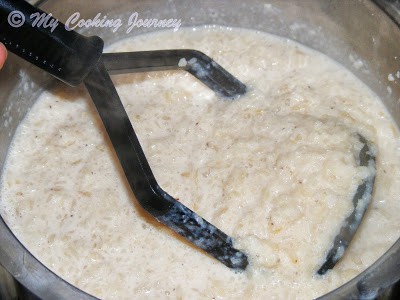 In a heavy bottom pan, add the kalkandu, sugar and ½ cup of water. Let it come to boil and then simmer until it reaches single thread consistency syrup.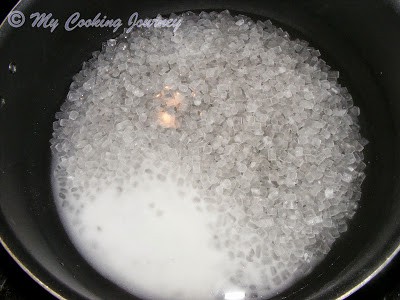 Now add the cooked and mashed rice to the syrup and mix well so that there are no lumps. Add about 2 tbsp of ghee and mix well.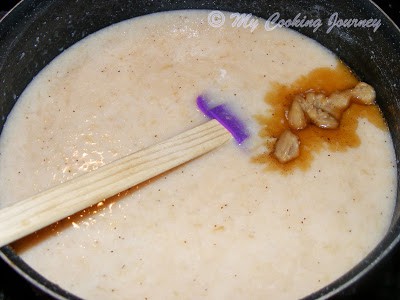 Add the saffron strands and let the akkaravadisal simmer for couple of minutes.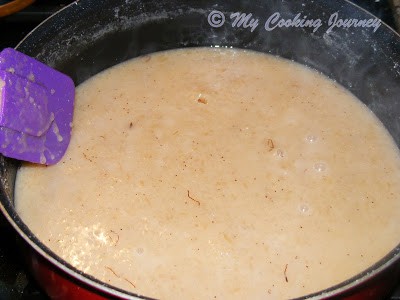 In the meantime, fry the cashews and raisins in ghee and add this to the akkaravadisal.
This can be offered to god as neivedhyam for any festive occasion.
Serve hot or warm or in room temperature.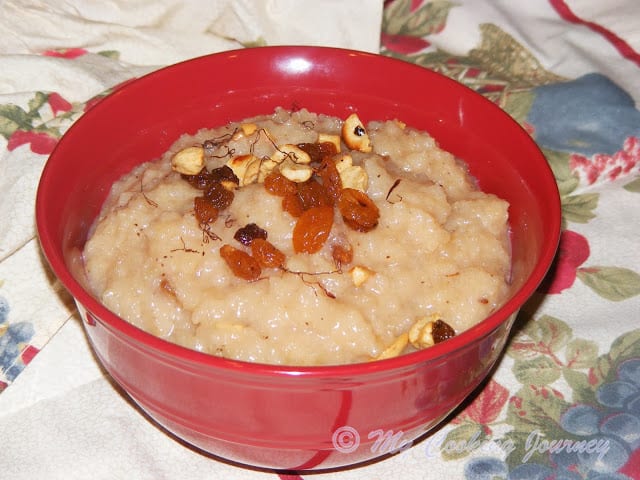 Come back tomorrow to see what is cooking for Alphabet B!
Check out the Blogging Marathon page for the other Blogging Marathoners doing BM# 32