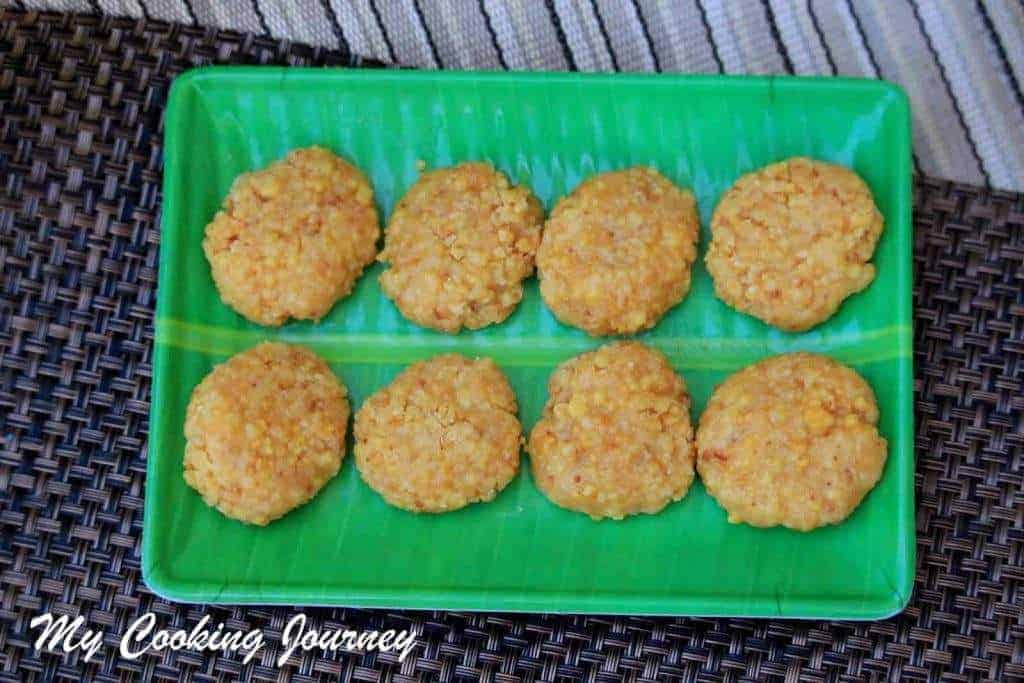 After two days of South Indian temple Prasadams, today I decided to go to North and make one of my favorite Prasad, the peda. I grew up in North India and have tasted many different peda varieties from different temples. This peda is the specialty of Mathura temple, the birth place of Lord Krishna. There is an abundance of dairy in the region and the most famous Prasad of the temple is this peda made from Cow's milk.
The flavor of the peda is just so different and awesome when made from the khoa made from Cow's milk. Now a day there is a shortage of cow's milk and hence it is made with khoa made from buffalo's milk. It is important to fry the khoa until golden brown to get that rich flavor of the peda. Also since this peda is made from well fried khoa, it can be stored for quite a while and consumed.
I made this from readymade khoa and I was not too happy with the texture of the pedas. It was much more granular than I would like it to be. I am going to be trying this soon with ricotta and will update my recipe.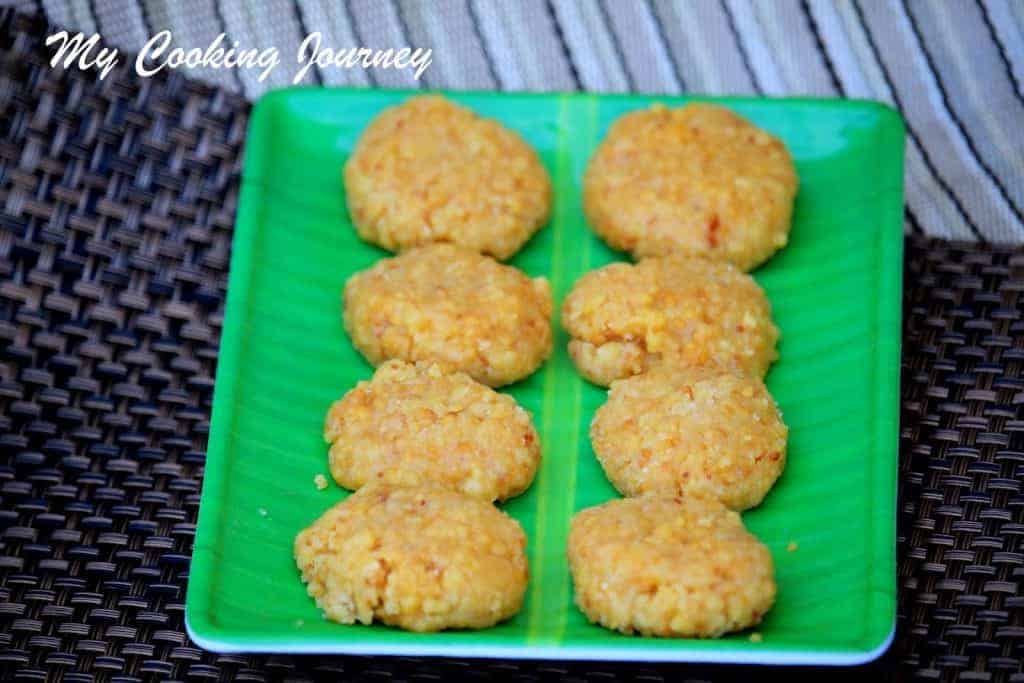 Preparation time – 10 minutes
Cooking time – 30 minutes
Difficulty level- easy
Ingredients to make Mathura Peda – (Makes about 15 small pedas)
Khoa (unsweetened) – 200 gms
Powdered sugar – 1 cup
Cardamom powder – ½ tsp
Ghee – 2 tsp (if needed)
Milk – 3-4 tbsp (as needed)
Procedure –
Crumble the khoa or grate it. I used frozen khoa, so I defrosted it and then crumbled it.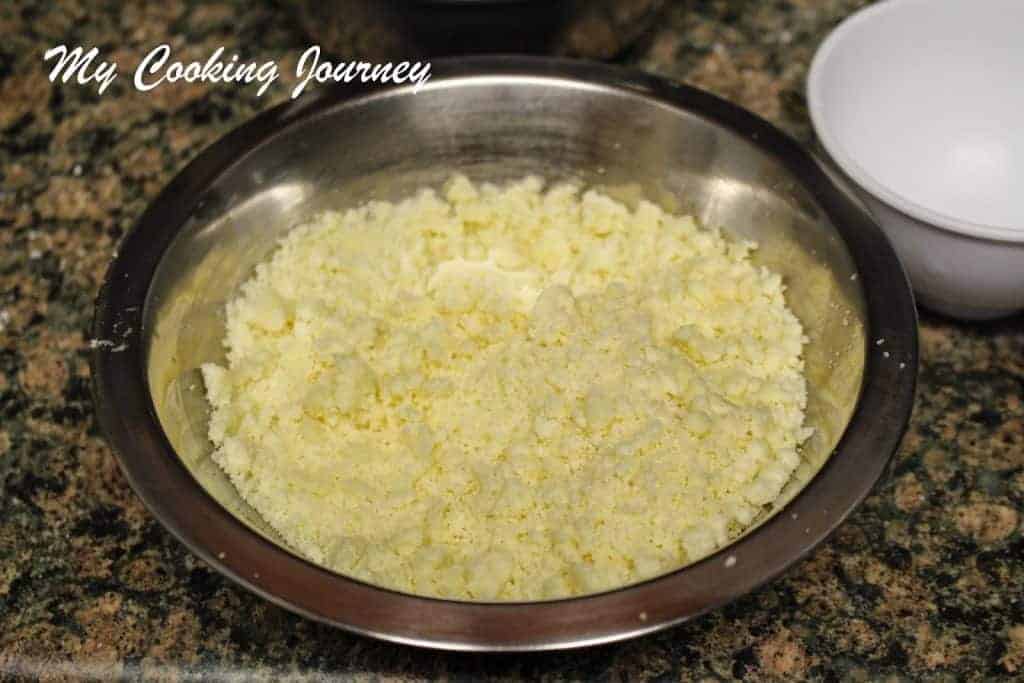 Measure the powdered sugar and keep it ready. If powdered sugar is not available, you could powder your own by grinding regular sugar in the blender.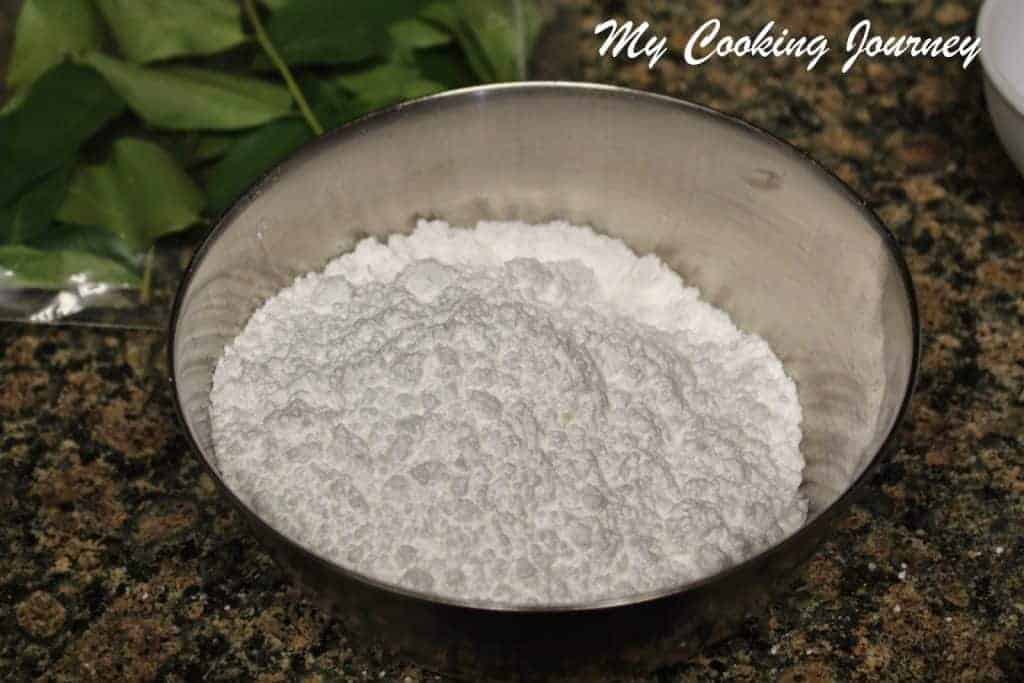 Heat a heavy bottom pan and fry the khoa in low heat until it turns golden brown. Mathura peda has the specialty of using well roasted khoa. So it is very important to fry the khoa in low flame, stirring constantly. Also make sure that you don't burn the khoa as it would render a very bad taste to the pedas.
If the khoa becomes dry when frying add a teaspoon of ghee and continuing frying. My khoa rendered lots of ghee by itself and when it appeared dry, I added a tbsp or so of milk and continued to fry. I used about 3 tbsp of milk during the frying process.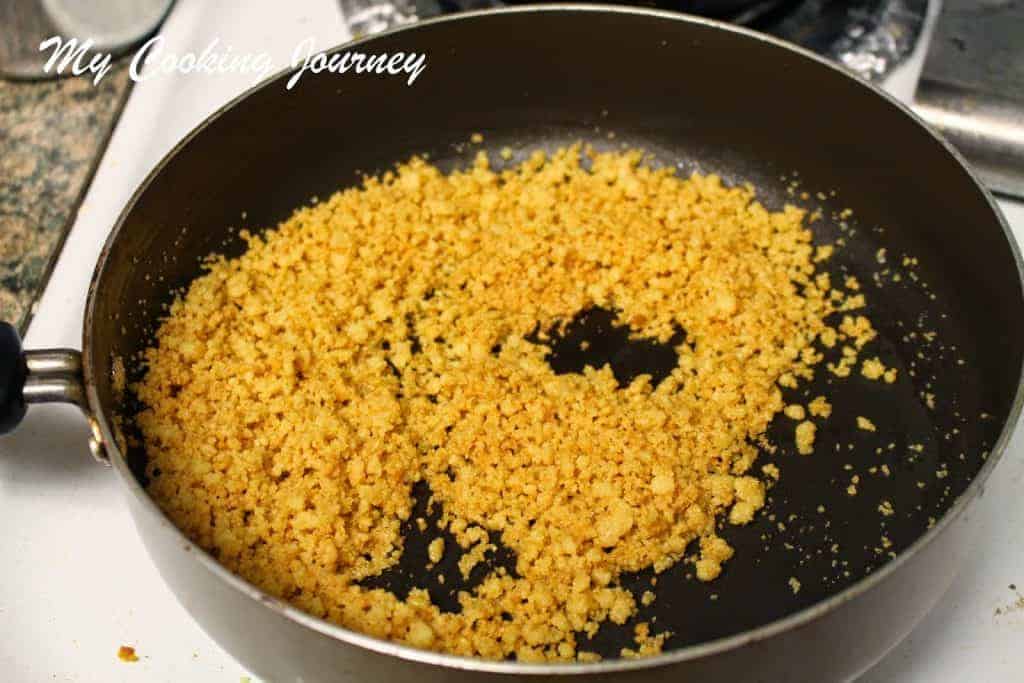 Once the khoa has become golden brown, turn off the flame and let it cool down a bit.
Now add the powdered sugar and the cardamom powder and mix well. The mixture might liquefy a bit after adding the sugar. Let the mixture cool down to room temperature and then form pedas and store. Do not add the sugar when the khoa is very hot as it will liquefy a lot> make sure that the khoa is slightly hot when you add the sugar.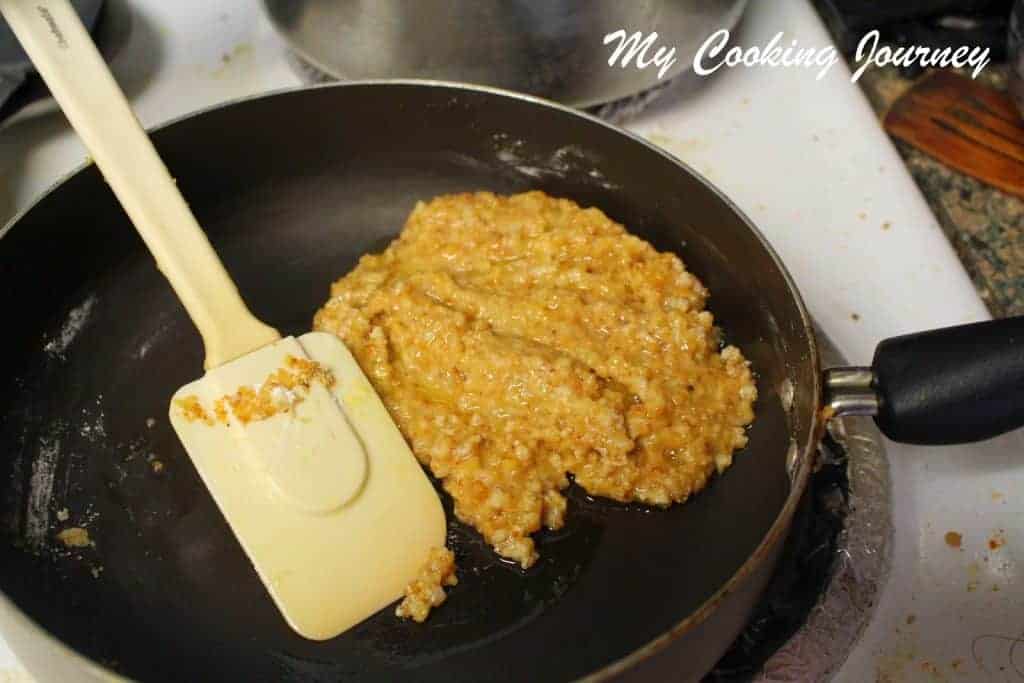 This can be stored in the refrigerator for a while and consumed.