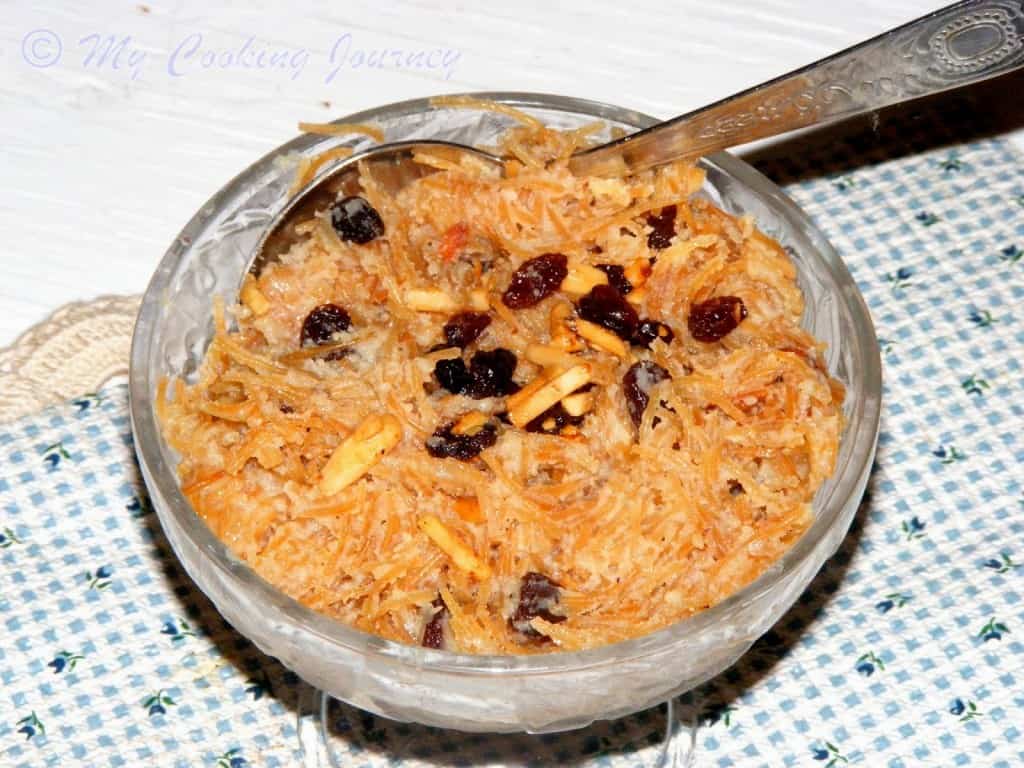 Meghalaya is a state is North East India. The meaning of the state means 'the abode of clouds'. The capital of the state is Shillong which is also known as the 'Scotland of the East'. This is a very popular tourist place and there are several falls in and around Shillong. About one third of the state is forested. The state was originally a part of Assam, but in 1972, few districts separated out and formed the new state. Meghalaya has an agricultural economy and the major crops are potatoes, rice, maize, pineapples, bananas etc.
Meghalaya is another state that forms the Seven sister states. Tribal people make up for the majority of population in Meghalaya. The Khasis are the major group, followed by Garos and the Jaintias. There are also several other groups. English is the official language of the state and Khasi and Garo are the two main principal language.
Coming to the cuisine of Meghalaya, it is yet another state in the North East where meat is the major ingredient. The staple food is rice with various meat and fish sides. I found this dessert recipe,Shir Sewain, when looking for the North east state and stuck to it. It was a very heavy dessert with milk and khoya, but my husband loved it. I have no way to figure out what the actual texture of the dish would be as I saw no picture of it. I had made it like a thick kheer, but it ended up becoming a solid dessert upon cooling.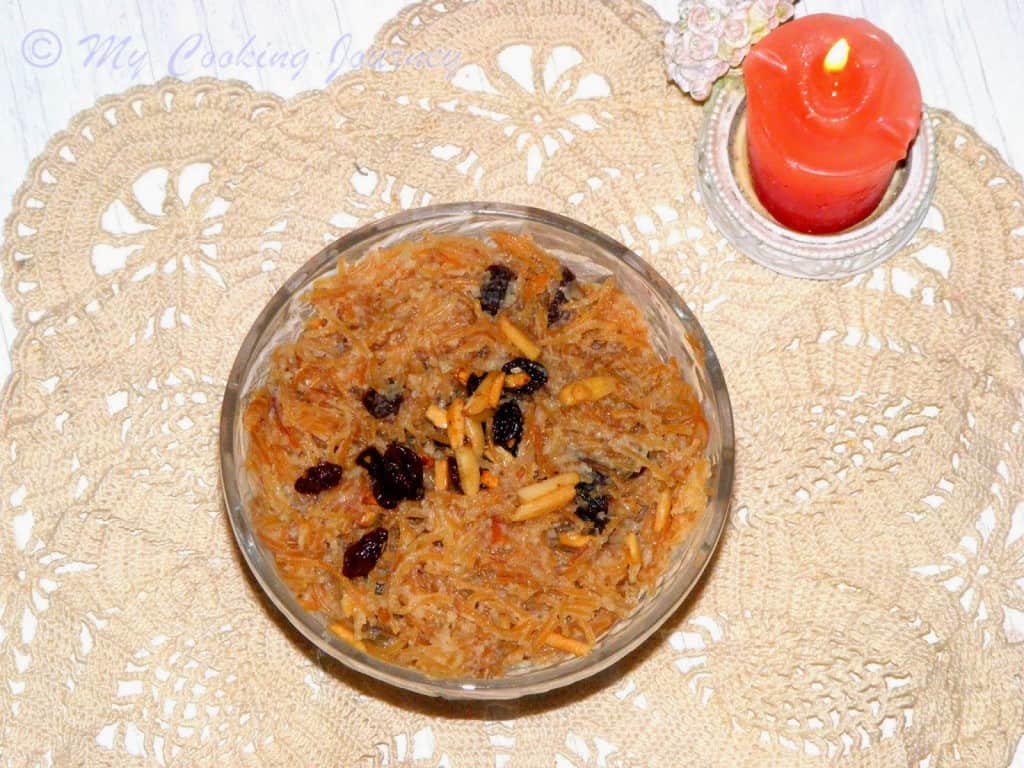 Preparation time – 10 minutes
Cooking time – 30 minutes
Difficulty level – easy
Recipe source - Five tastes.com
Ingredients to make Shir Sewain –
Semiya / Vermicelli – 1 cup
Milk – 2 ½ cups
Sugar – 1 ¼ cup
Khoya (unsweetened) – ½ cup (grated)
Ghee – 3 tbsp
Raisins – 5 tbsp
Nut of your choice – 5 tbsp (I used slivered almonds)
Saffron – ½ tsp (dissolved in 2 tbsp hot milk)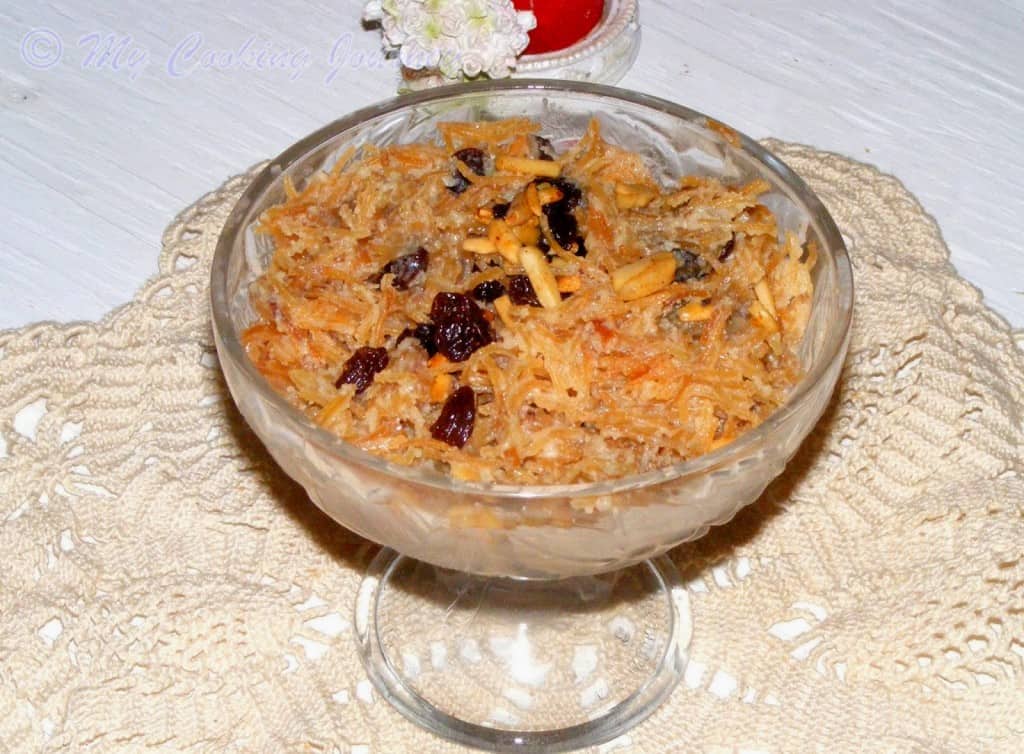 Procedure –
Heat about 1 tbsp of ghee and fry the nuts and raisins. Drain and keep it aside.
In the same pan, add the remaining ghee. Fry the vermicelli until it is golden brown in color.
Now add the milk to the vermicelli and cook until it softens and cooks well.
Now add the sugar and mix well. Once the sugar dissolves add the grated khoya and mix well. Cook until the khoya dissolves and the mixture thickens a bit.
Add the saffron and the fried nuts and raisins and mix well.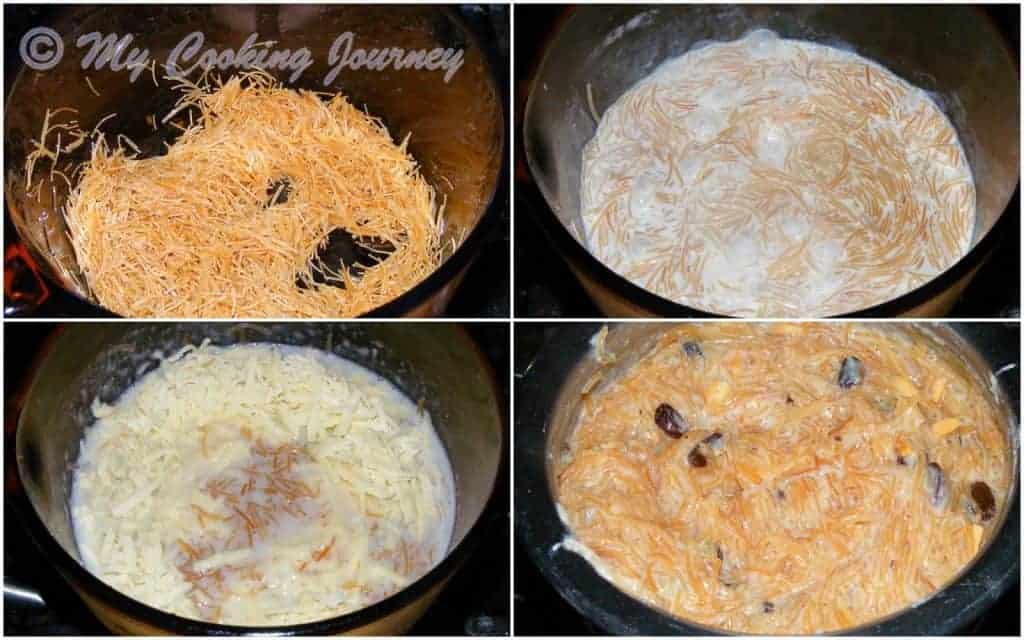 Remove from flame and let it cool down a bit and then serve the Shir Sewain.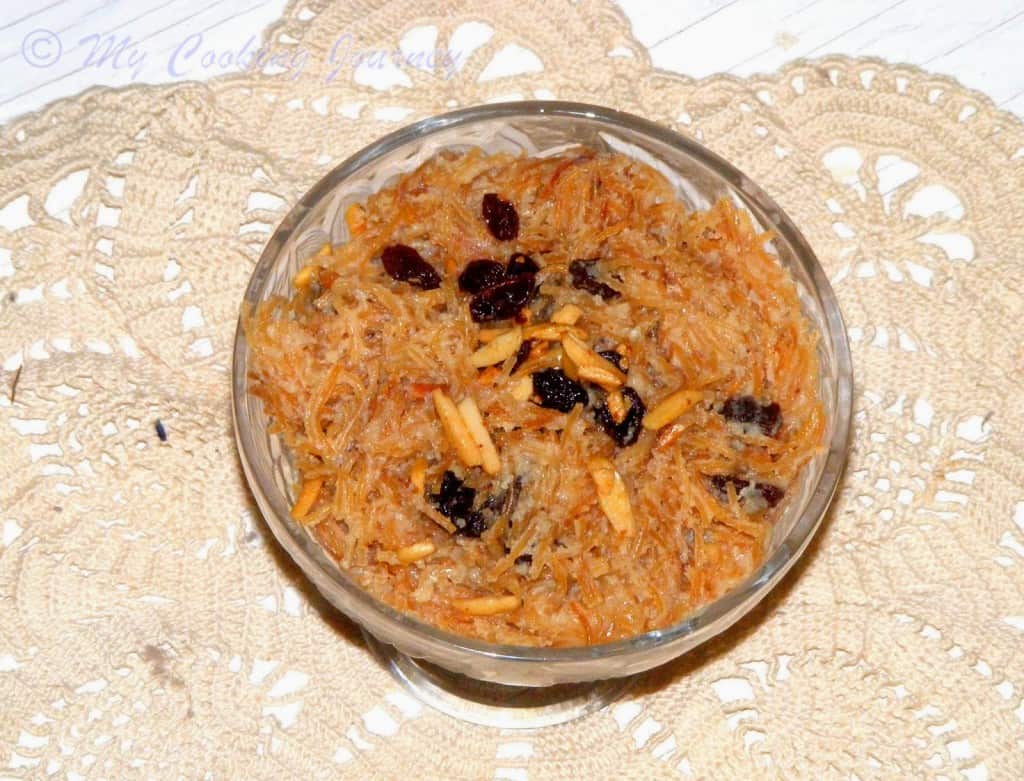 My other posts from this series -