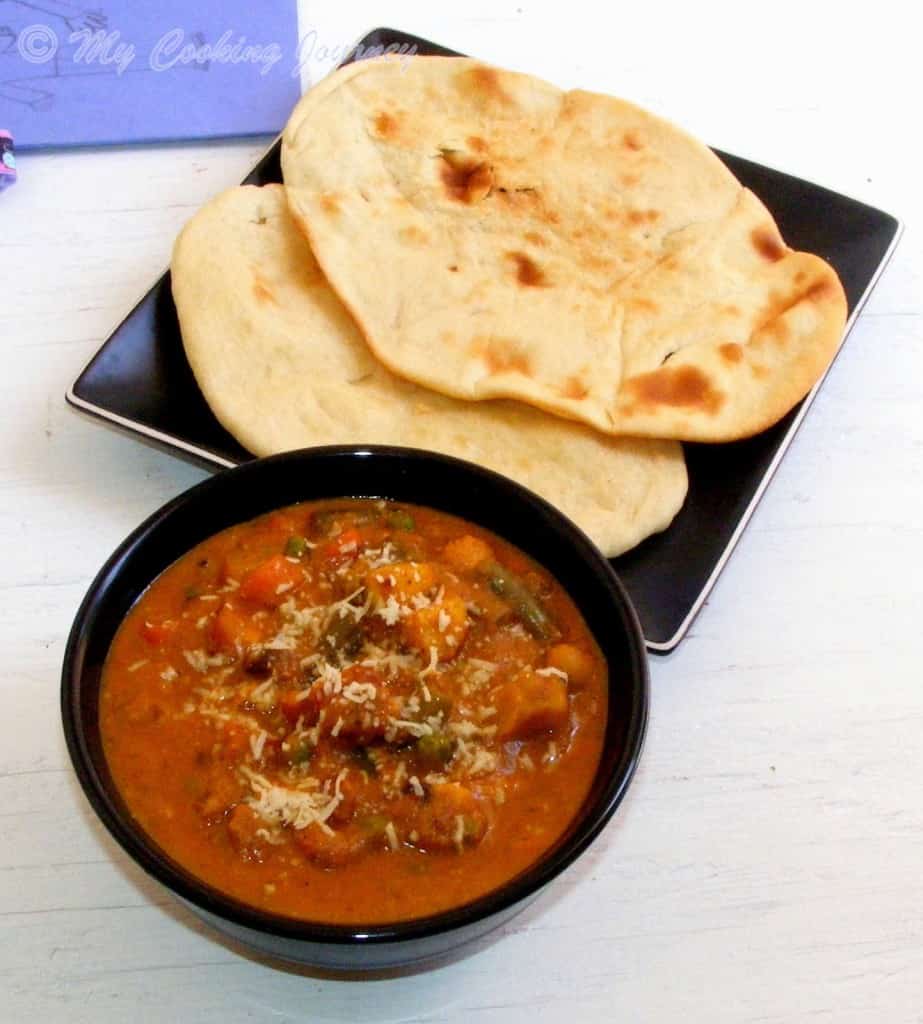 We have been following a traditional in my family that we eat in the house on special occasions. We would eat out sometime that specific week for the special occasion and on the day of the occasion, be it birthday or anniversaries or in this case, mother's day we chose to eat at home. Since I was doing the theme gourmet gravies for this week, I thought I would go over the top and just indulge in this creamy and rich subzi, navaratna kaaju kurma.
I am a traditional recipe collector, meaning that I still write down my recipes in the notebook and I have about 5 or 6 notebooks full of recipes. This recipe is from the first book that I bought back from India after my wedding and this is the 10th recipe in the book. I wish I had written the dates when I wrote them, but I am sure this recipe is at least 14 years old (my handwriting was so good in those days). This recipe is from one the Indian magazines and I have never made this recipe before. The main reason is that the recipe uses khoya and I was always under doubts as to how it would taste. I took a bold decision and made this and I am so glad I did. Yes, it was rich! Yes, it was loaded with calories! Yes, it tasted great! To add on to the calories, I served the kurma with butter naan 🙂
My older one had made me a beautiful card in the school and he drew the entire family in the card and also wrote in Tamil. He also made me a cute little key tag which says, Thanks for being the key to my success. My little one had made a very beautiful hand print on a pot holder and also bought back a lemon balm plant that he planted in school. He is asking me for the past 2 days to make tea with the lemon balm. My husband made both the boys buy me a jasmine plant. I had been longing to have the jasmine plants and now I have not one but two. I just hope I can keep them alive.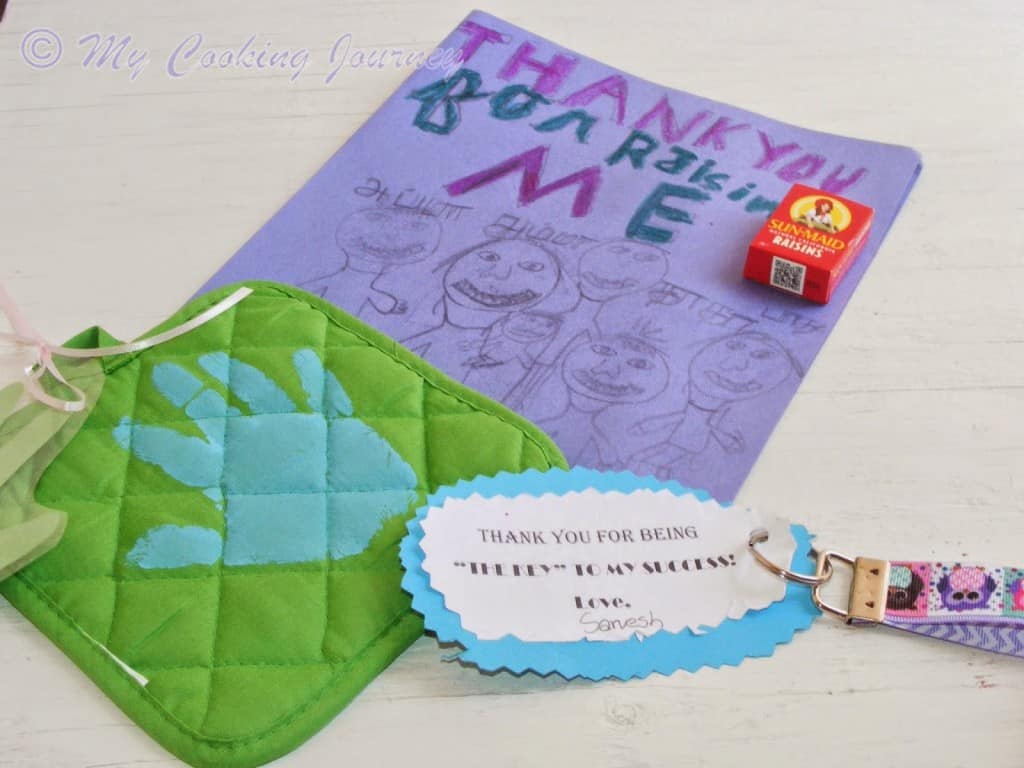 Preparation time – 15 minutes
Cooking time – 60 minutes
Difficulty level – easy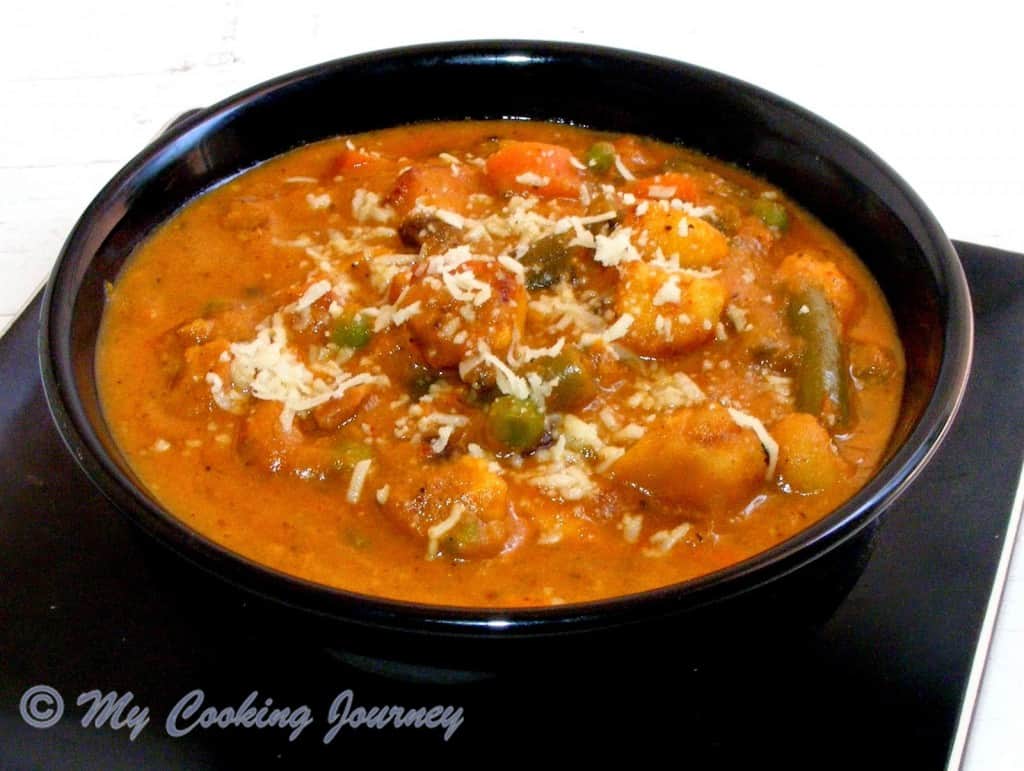 Ingredients to make Navaratna Kurma – serves 6
Mixed vegetables – 3 cups (I used carrots, potatoes, beans and peas)
Khoya – about 1 cup (grated)
Paneer – 1 cup (cubed)
Cashew nuts – ¼ - ½ cup (use as much as you like)
Raisins – 4 tbsp
Cardamoms – 4
Cinnamon – 1 small stick
Cloves – 4
Bay leaf – 1
Red chili powder – 1 tsp
Turmeric powder – ½ tsp
Garam masala – 1 tsp
Desiccated coconut – 2 tbsp
Onions – 2 large (chopped)
Tomatoes – 4 medium (chopped)
Ginger garlic paste – 1 tbsp
Ghee/oil – 3 tbsp (divided)
Salt – to taste
Cilantro – to garnish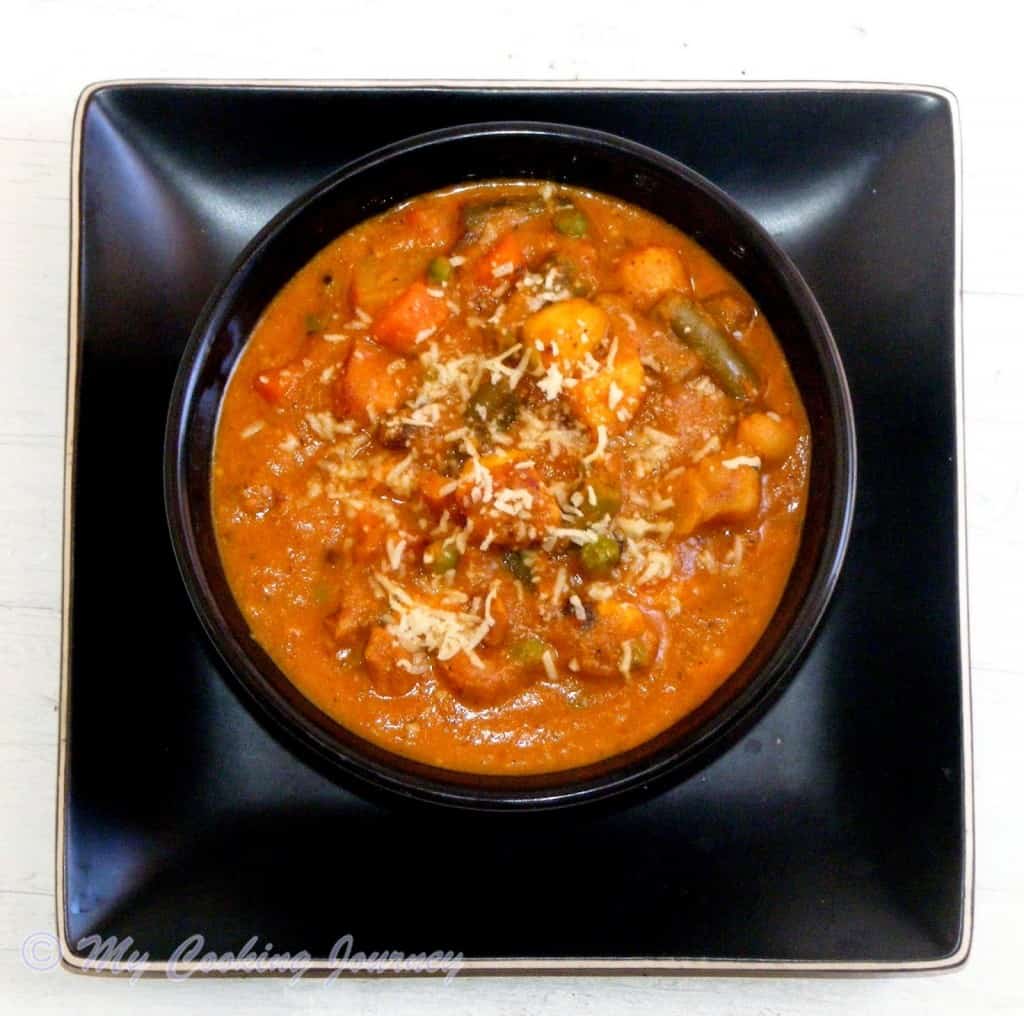 Procedure –
Cook all the vegetables until they 3/4th done. Keep them aside.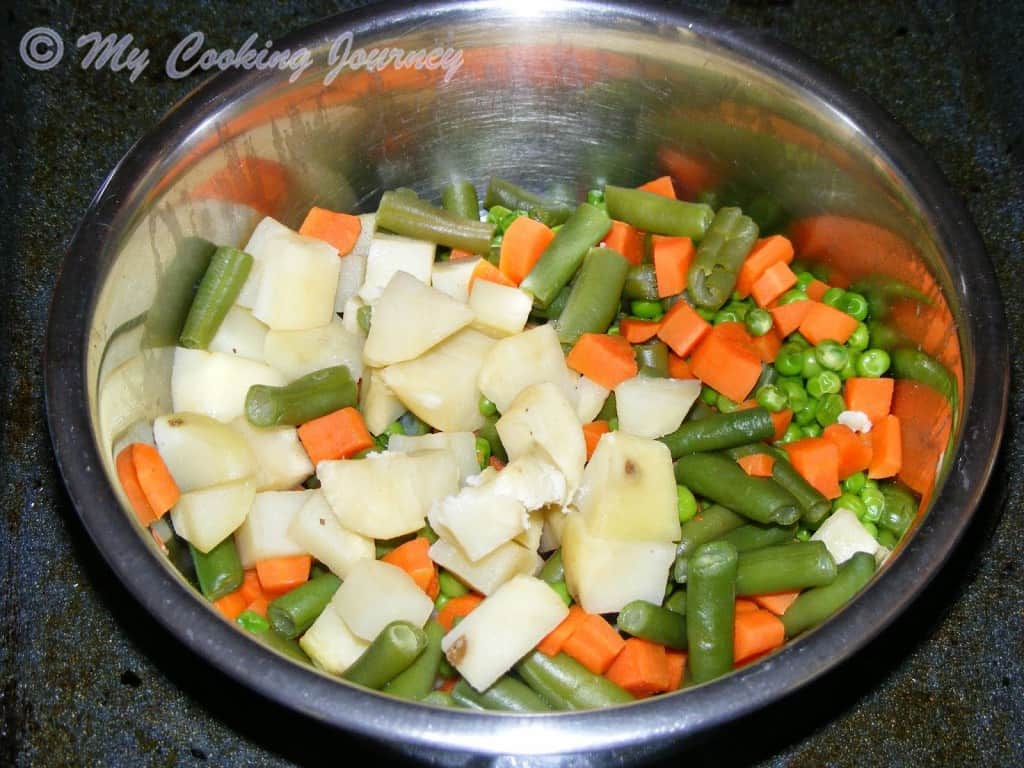 In a wide pan, heat 1 tbsp of oil or ghee and fry the paneer cubes until they are golden brown. Drain and keep it aside.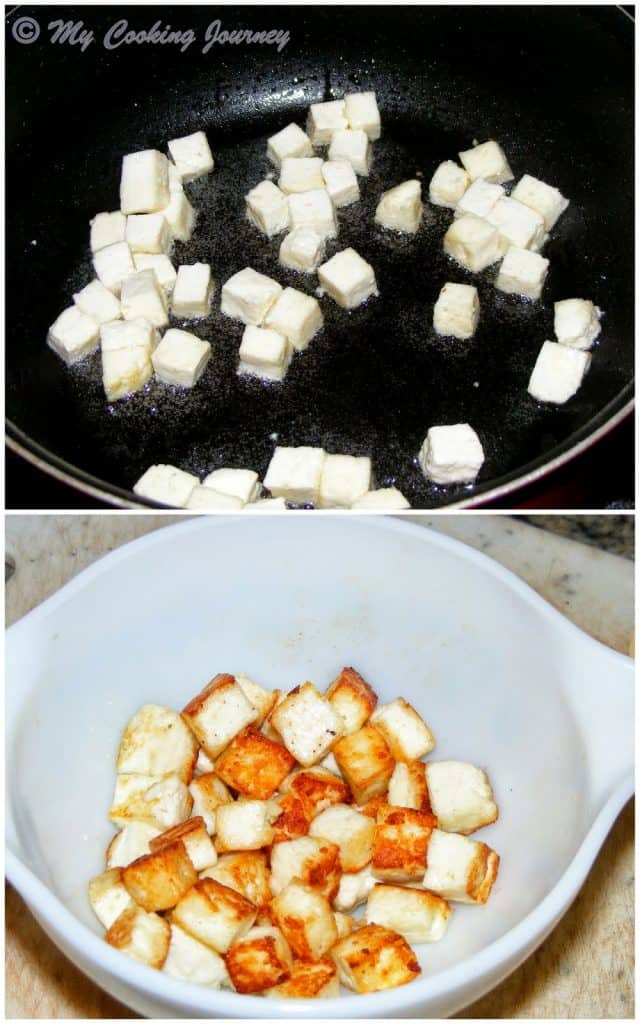 In the same pan, fry the cashew pieces until golden brown and drain it in the same bowl as the paneer.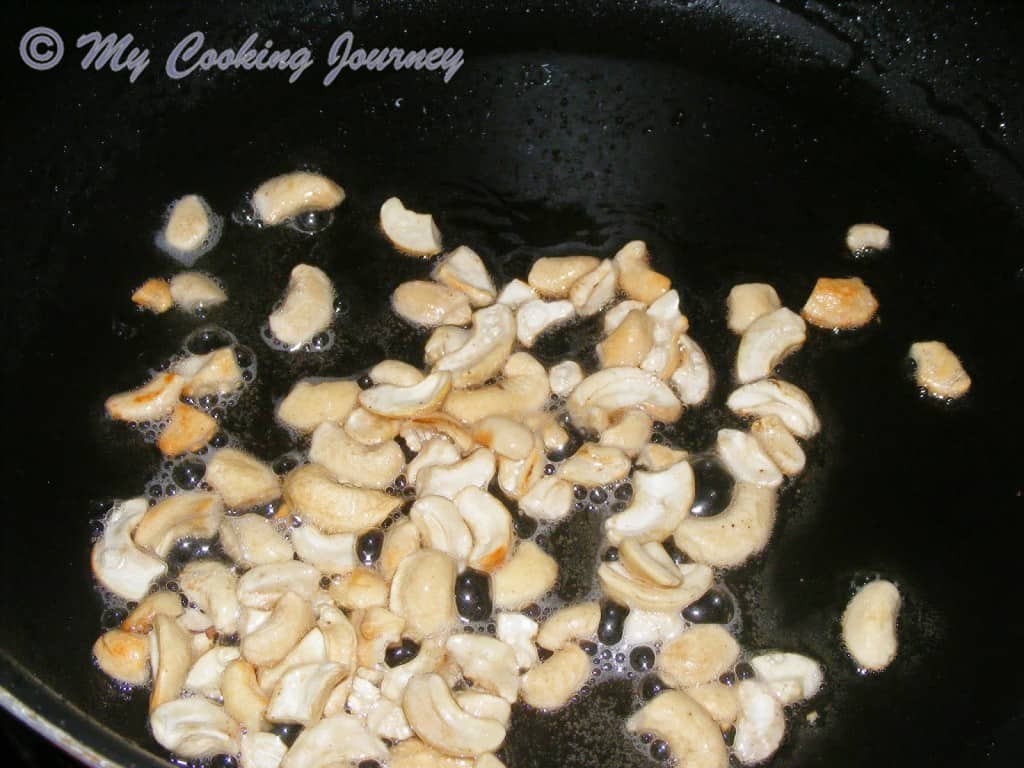 In the same pan, add 1 more tbsp of oil and add the cardamoms, cinnamon and cloves. Fry for a minute and then add the chopped onions. Fry the onions until they are light brown.
Now add the ginger garlic paste and fry for a minute and then add the chopped tomatoes. Sauté until the tomatoes are cooked. Then add the desiccated coconut and fry for a minute more.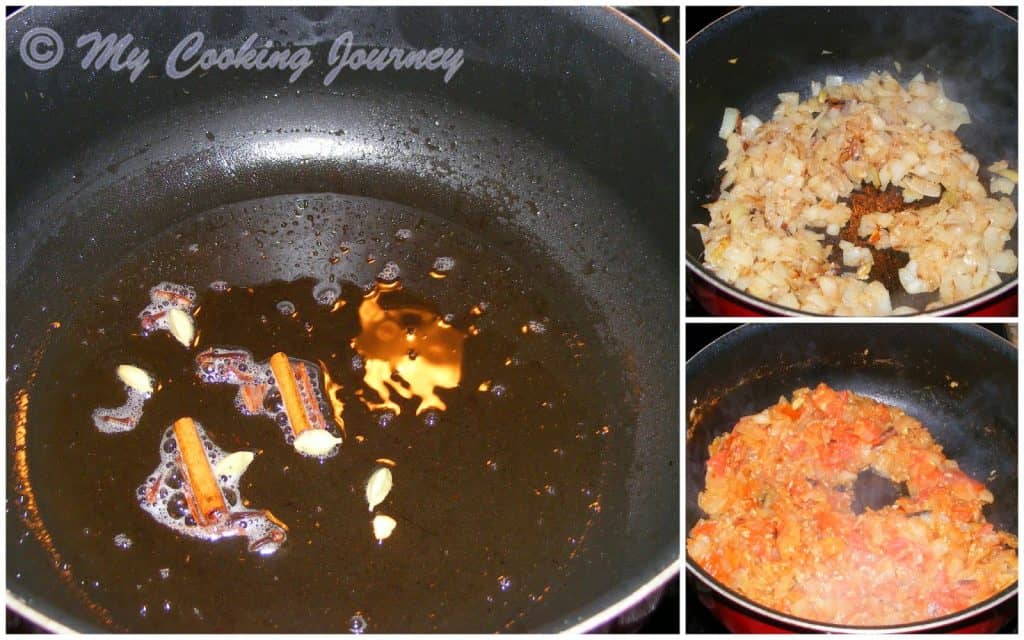 Transfer this mixture to a blender and once it is cooled down a bit, grind it into a smooth paste.
In the same pan, add the remaining oil and add the bay leaf. Now transfer the ground paste in the pan. Fry for about 4-5 minutes or until the oil starts to separate.
Next add the red chili powder, turmeric powder, garam masala and mix well. Also add the salt needed at this stage. Add the vegetables, followed by the paneer, raisins and cashew pieces and mix well. Add water needed to adjust the consistency.
Add the grated khoya and stir well. If the gravy becomes too thick after adding the khoya, add more water as needed and then cook the gravy covered for about 8-10 minutes in low flame.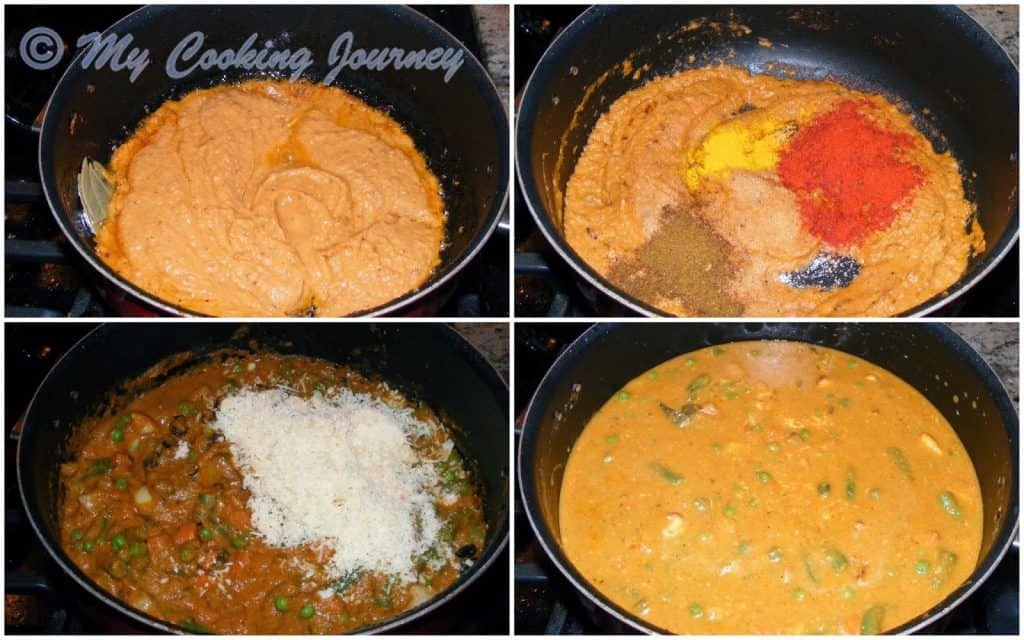 Garnish with cilantro and serve hot. I served the Navaratna Kurma with butter naan which is my kid's favorite bread to eat when dining out!