July 7th, 2014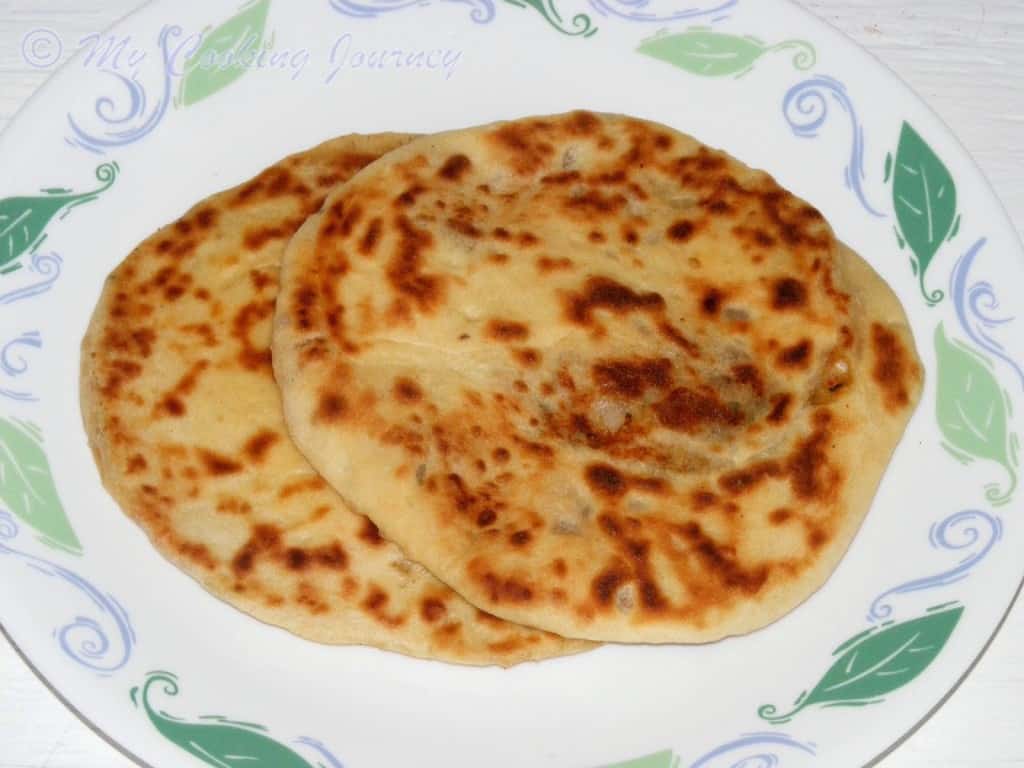 This is a special post that we blogging marathoners are doing to celebrate a virtual baby shower for our fellow marathoner Sapana. Sapana blogs at Cooking with Sapana and is expecting a baby pretty soon. We decided to cook from her space and have a virtual baby shower for her. Here I join with the rest of the blogging marathoners in wishing her lots of luck.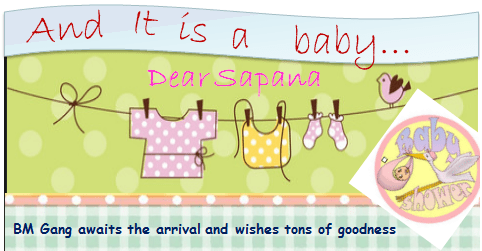 So this is the recipe that I chose from her space. I had my uncle and my cousin visit us last week and this is what I made for dinner with Dal Makhani (recipe to follow) to go with it. The recipe was such a hit that it disappeared right after I made them. The filling used for the kulcha is pretty similar to the aloo paratha filling. The difference between the two is that the kulchas are made with All purpose flour/maida and the parathas are made with wheat flour.
Pradnya has designed this very cute logo for the event and Mireille has made this beautiful collage containing most of the dishes that we have prepared for Sapana's Virtual baby shower.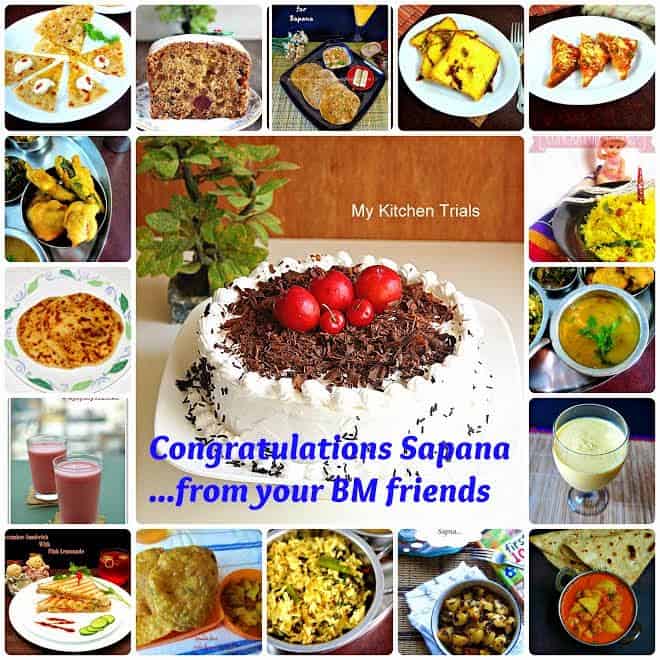 Preparation time – 15 minutes plus an hour to rest the dough
Cooking time – 30 minutes
Difficulty level – easy
Recipe source – Cooking with Sapana
Ingredients – (makes about 10)
For the Kulcha –
All purpose flour – 2 cups
Sugar- 1 tsp
Oil – 3 tbsp
Yogurt – ¼ cup
Warm milk – ¼ cup (more or less needed to make soft dough)
Baking powder – 1 tsp
Baking soda – ½ tsp
Salt – to taste
For the filling –
Potatoes – 2 large
Green chili (chopped finely) – 1 (I did not use it)
Onion – 1 (small, finely chopped)
Red chili powder – 1 tsp
Cumin powder – ¾ tsp
Chat masala – ½ tsp
Salt – to taste
Cilantro – 3 tbsp (finely chopped)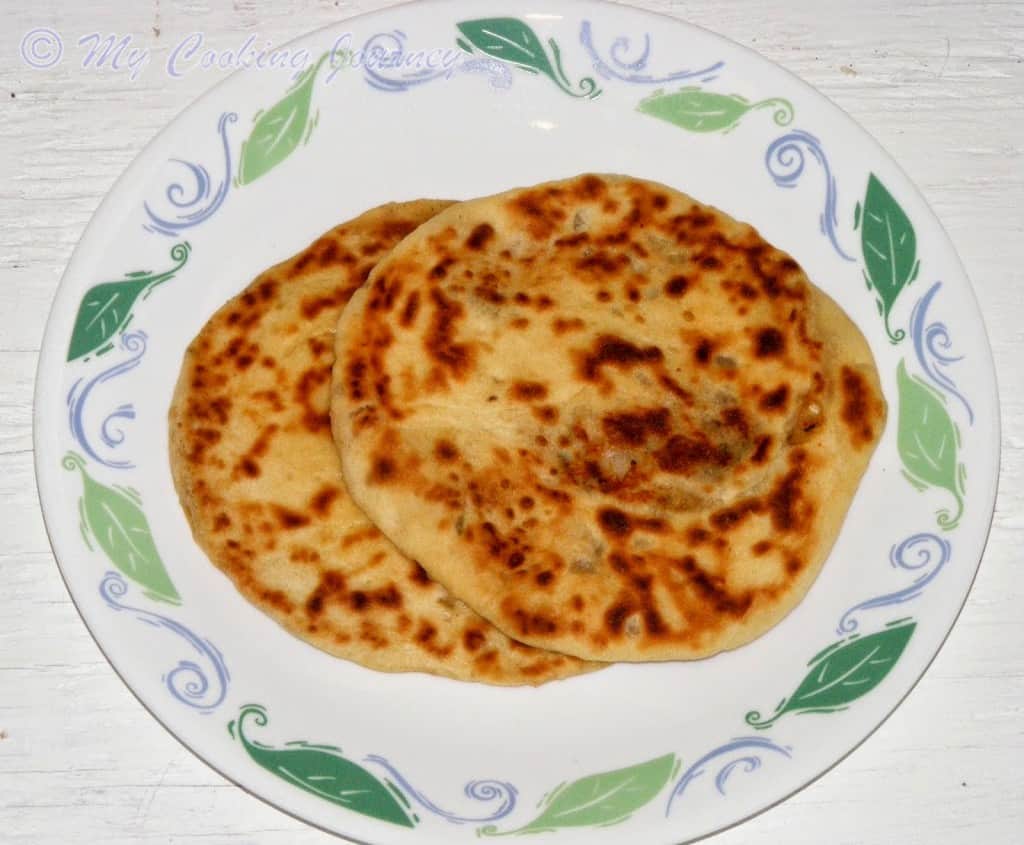 Procedure –
Make the dough –
Combine all the dry ingredients mentioned under the dough ingredients. Now add the oil and yogurt and mix well.
Add the warm milk slowly and knead to make soft dough. The dough will be sticky at first and upon kneading it will become soft and smooth.
Cover the dough and keep it aside to rest for at least an hour.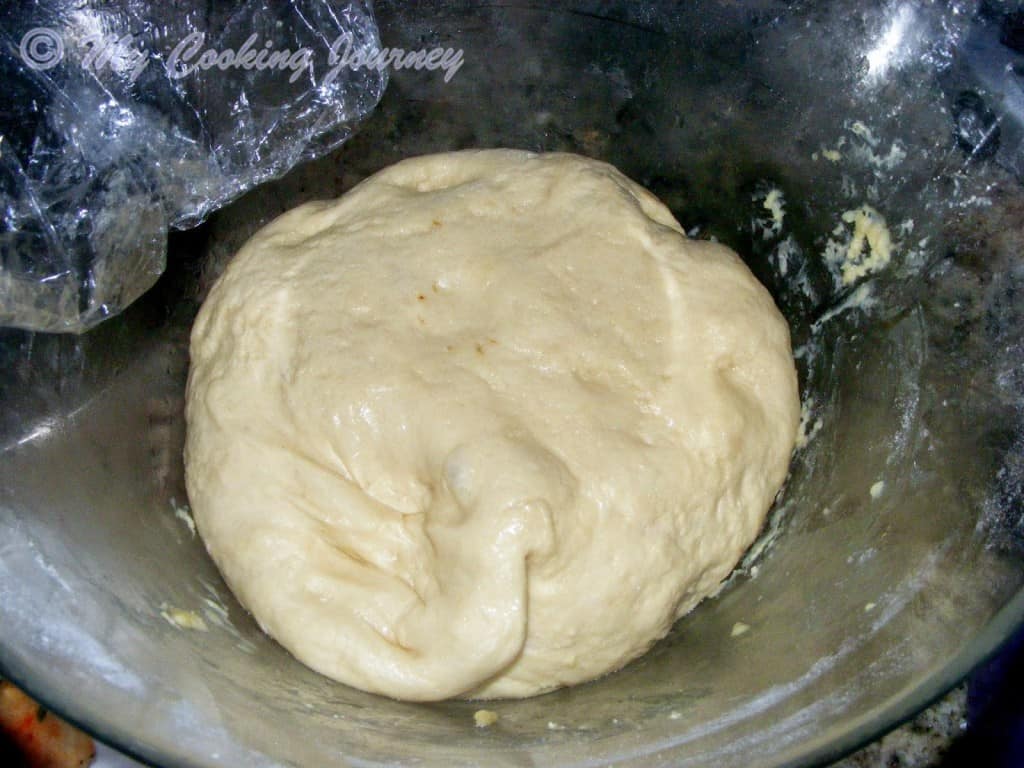 To make the filling –
Boil and peel the potatoes. Using a fork, mash the potatoes well.
To the mashed potatoes, add the rest of the ingredients and mix well. Make equal size balls out of it and keep it aside.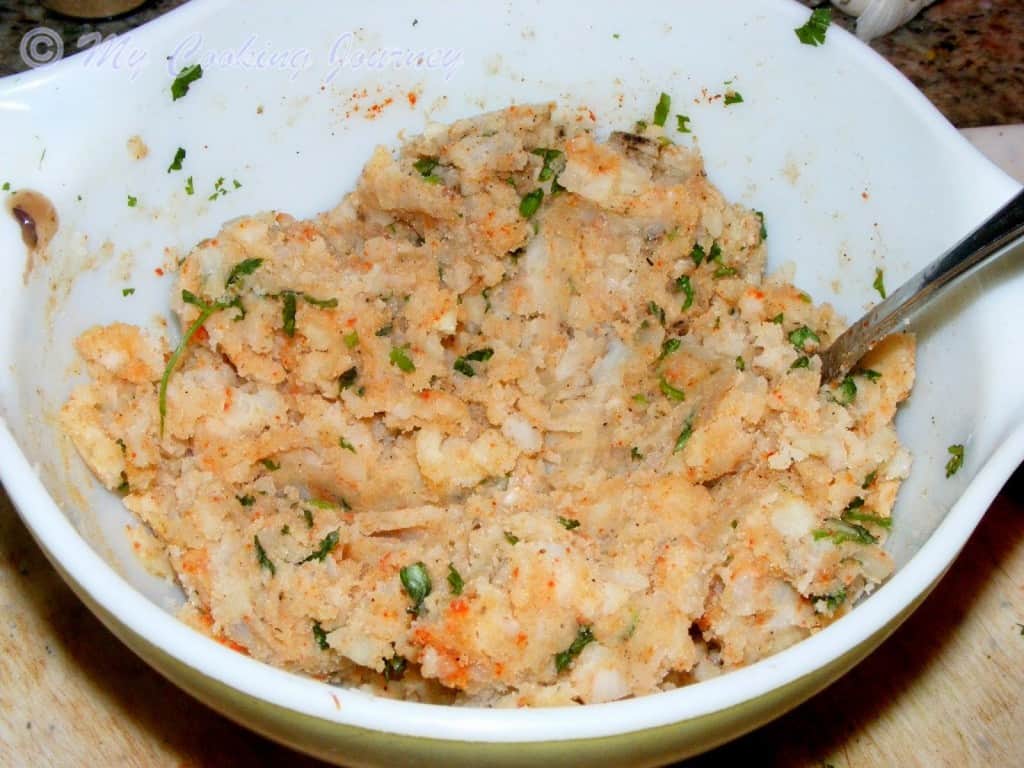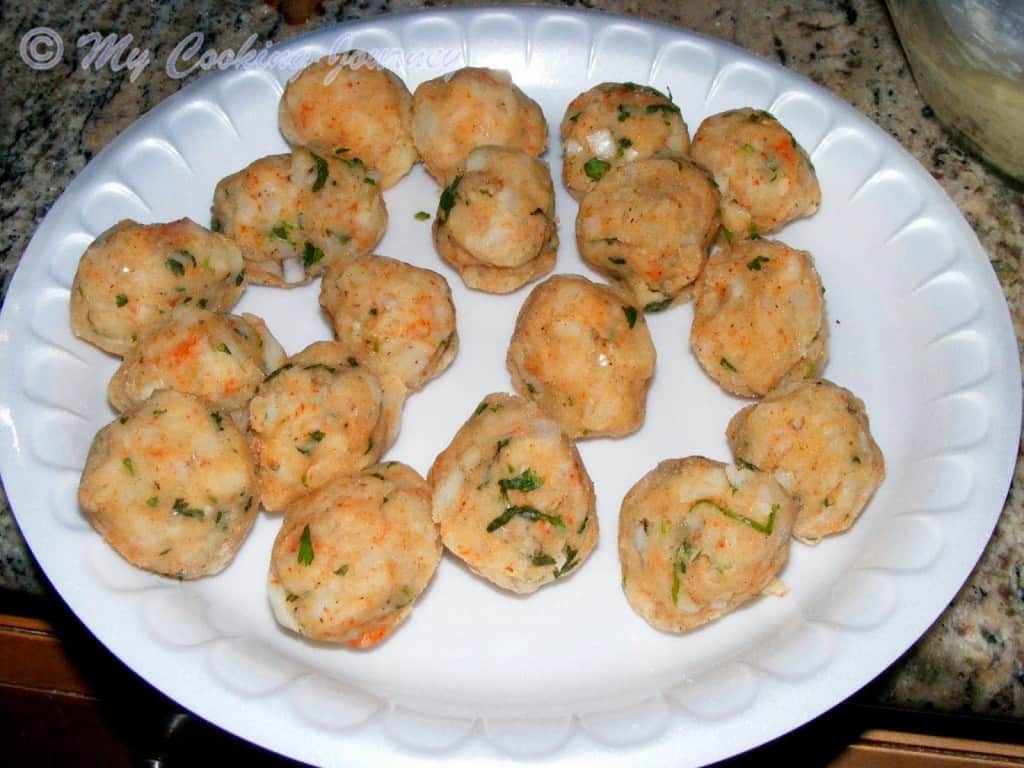 To make the Kulchas –
Divide the rested dough into 10-12 equal size balls.
Roll it out to a small puri size circle and then place the filling ball inside the rolled dough.
Gather the dough from all the sides and pinch the seam on the top. Now roll out this filled dough into a thick circle.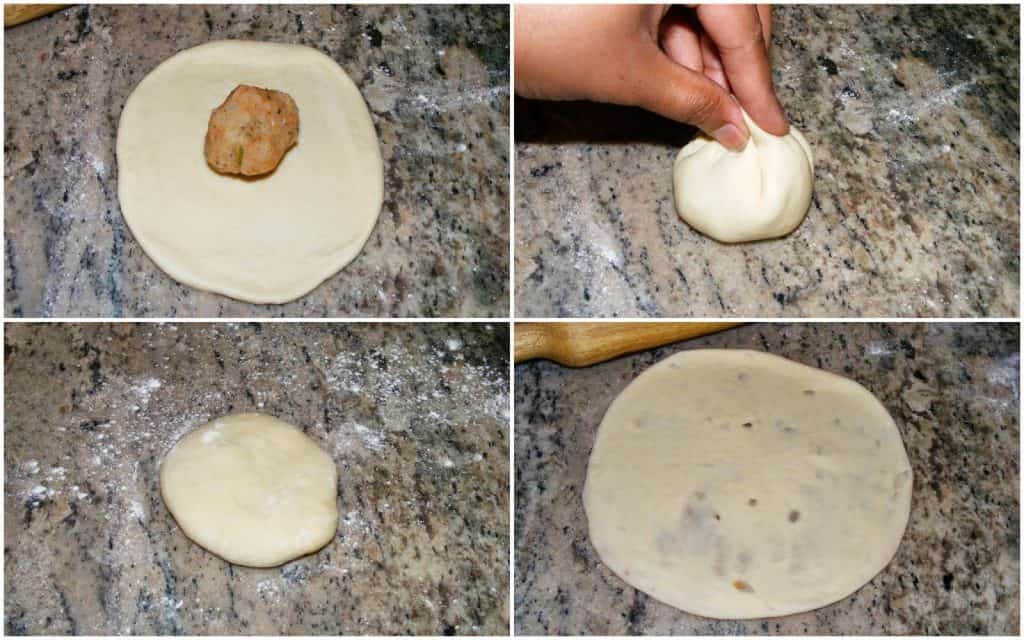 Cook it on the heated tawa by applying oil on both the sides until it is golden brown.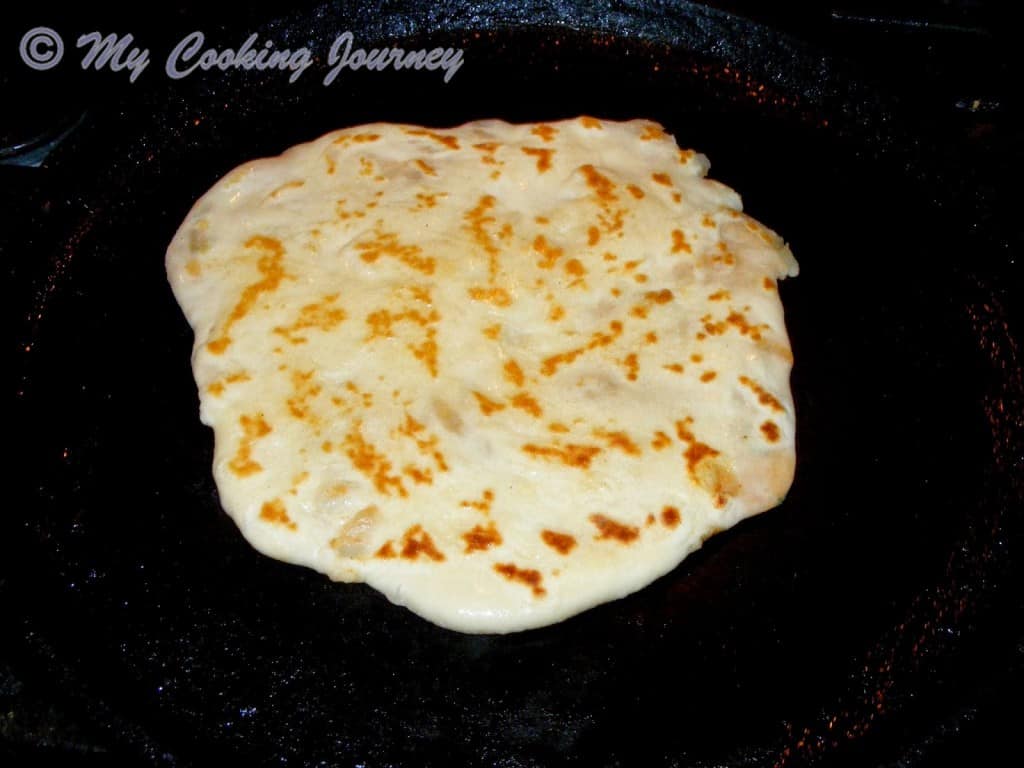 Remove from the tawa and keep it warm until ready to serve.
I served it with Dal Makhani and the combination worked great!