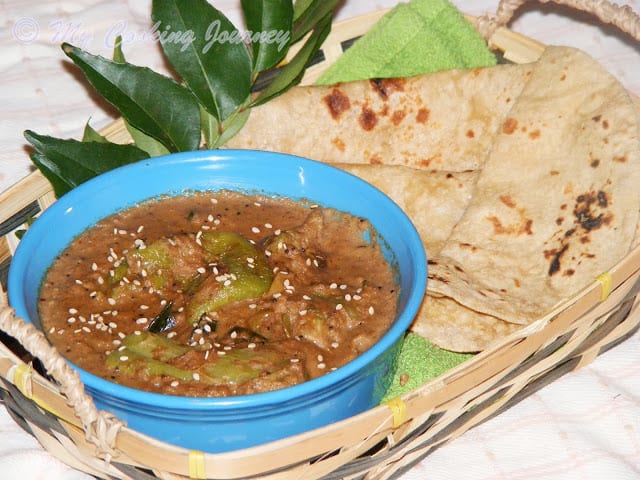 I have heard a lot about this subzi, Mirchi Ka Salan but have never made these before. When I saw the plump green banana peppers peeking at me and begging me to use them, I made this recipe from one of the cook books that I have. The subzi was great with very different flavors and I loved the mildly spicy peppers in them. I was a little concerned about deep frying the peppers, but it was not too bad and I did not end up with a kitchen floor splattered with oil. So all in all it was a good experience.
Banana peppers from my garden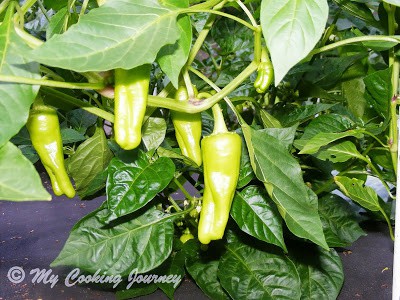 This mega marathon really enabled me to put on my thinking hat and come up with recipes that I have never made before. When researching for the alphabets, I could not believe how many options I had and that really made it hard for me. Hence preparing for this whole A-Z marathon was a fun process in my house. Here comes the Mirchi ka salan recipe for the alphabet "M" under the theme regional dishes. This dish belongs to the famous Hyderabadi cuisine and served usually with biriyani.
A-Z Marathon - Alphabet M
Category - regional
Preparation time – 10 mins
Cooking time – 40 mins
Difficulty level – easy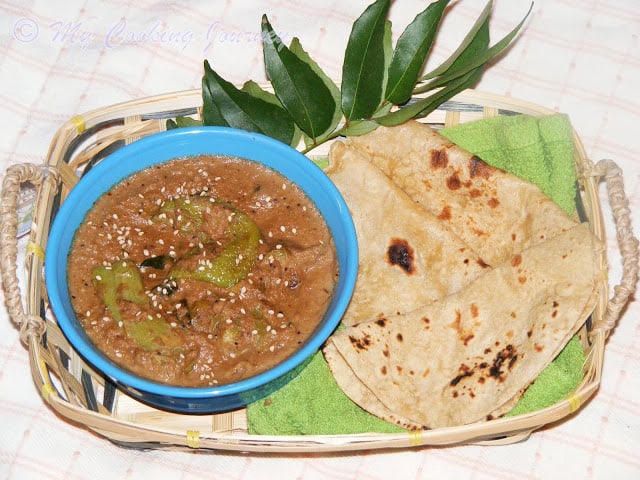 Ingredients to make Mirchi Ka Salan - Serves – 4
Large green chilies or banana peppers or any other medium hot chilies – 8-10
Oil – to deep fry the chilies plus 2tbsp
Onions – 2 medium (sliced)
Mustard seeds – 1 tsp
Curry leaves – 1 sprig
Ginger garlic paste – 1 tbsp
Tamarind pulp – 1 tbsp
To make the Salan paste –
Peanuts – 3 tbsp
Sesame seeds – 3 tbsp
Desiccated coconut – 1 tbsp
Coriander seeds – 1 tbsp
Cumin seeds – 1 tsp
Peppercorns – ½ tsp
Red chilies – 3
Procedure –
To make the salan paste – Dry-roast all the ingredients mentioned under salan paste individually. Let them cool down a bit and then grind it into a smooth paste adding little water. Keep aside.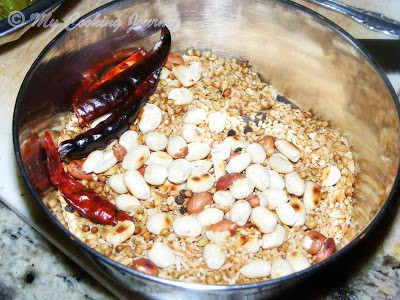 Heat oil in a kadai and then deep fry the prepared green chilies. Remove and drain on a paper towel and keep aside. I used large banana peppers (the ones we use to make bajji) and hence I sliced them into two and used it to make the subzi. If using long green chilies, just slit them (don't separate) and then use it.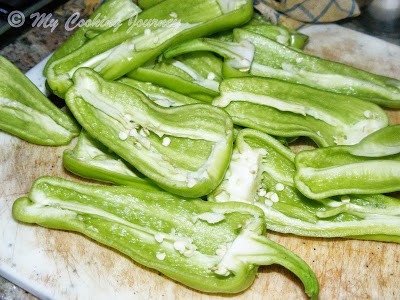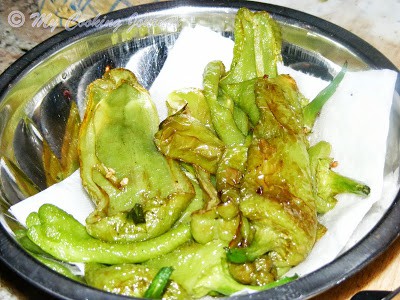 Slice the onions and then roast the in a pan without adding oil, or just add ½ tsp of oil and roast them until the raw smell disappears. Cool it down and then grind it into smooth paste. Keep aside.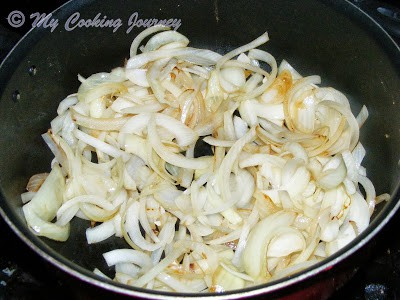 Heat about 2 tbsp of oil in a wide pan. Add the mustard seeds and when they begin to splutter, add the curry leaves and the ginger garlic paste. Sauté for 2 mins. Now add the onion paste and fry for about 6-7 mins.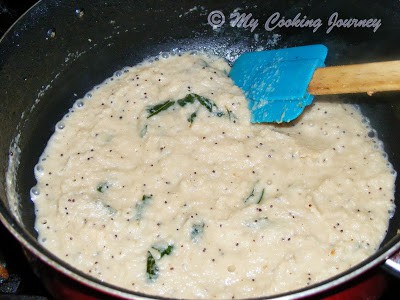 Now add the ground salan paste, salt and the tamarind paste. Mix well and add about a cup of water. Let the gravy simmer for about 5-7 mins.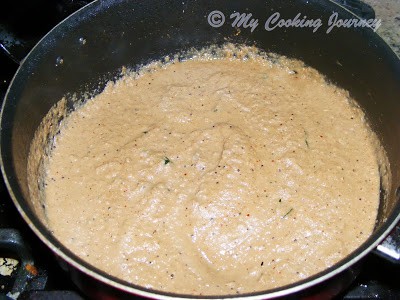 Now add the fried chilies and cook on low heat till the oil separates and comes to the surface. The gravy should neither be too thick or thin, so adjust the gravy based on how it looks at this stage.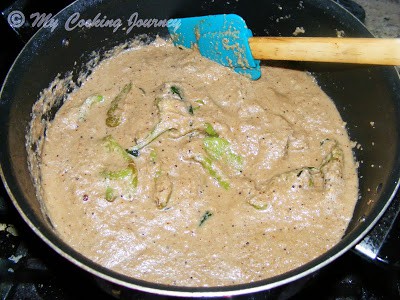 Serve hot with rice or rotis!