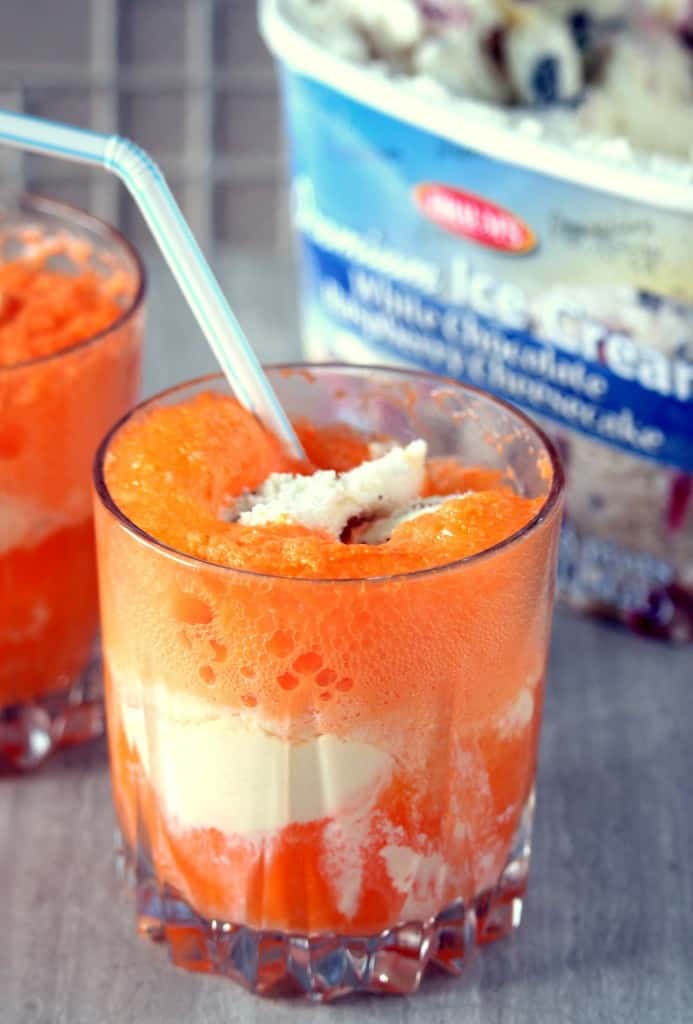 Moving is a task and ask that to someone who has moved 3 times in the last year and a half. We are finally done and moved into a house of our dreams. Now comes the hard job of settling down which is taking much longer than anticipated. I would blame that on kid's vacation and heat. Last week (it has to be the week we moved), the heat index here was about 110 F and it was impossible to do any work outside the house.
We had to take several breaks to come inside to cool off and needed something to drink constantly. Water was our best friend and we consumed loads of it. At times we needed something a little different (and my blog needed it too) and so I tried one of my favorite combination, the creamsicle float.
After moving down south, I have tasted many different floats in several occasions. My boy's piano teacher makes a different float during her bi-yearly recitals and she is really famous for that. This particular Orange Soda Float is inspired from my own orange creamsicle that I have made in the past.
I just love the flavor of orange and vanilla together, but for this particular Orange Soda Float, use any ice cream that you have left over. When moving, I saw that we had several ice cream containers with just a bit of ice cream left. We end up buying a new container as the old one is getting close to empty, but not quite empty. No one wants to now eat the old ice cream and we just dig into the new box. I had 3 such almost empty container that I used in the float. The base was vanilla in all the three ice cream, but had some additions like white chocolate and berry.
We are no regular soda drinkers, but we stocked up a bit when moving for the movers and cleaners. Soda as such has no takers in the house and this recipe worked great to use up the remaining soda as well.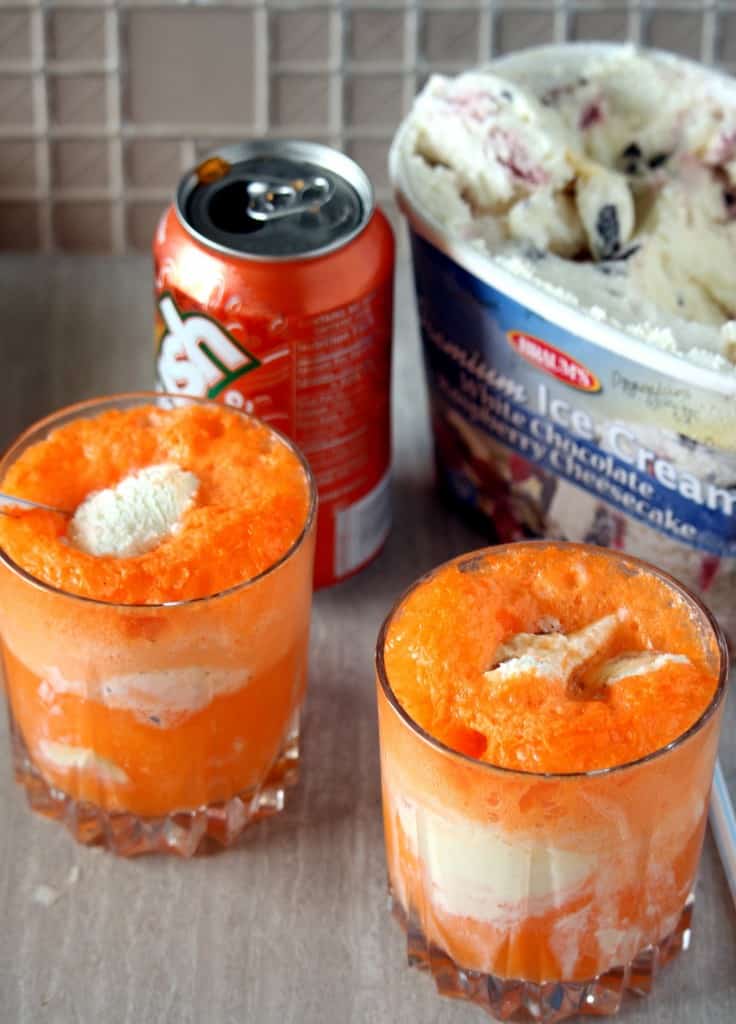 Preparation time – 5 minutes
Cooking time – none
Difficulty level – easy
Ingredients to make Orange Soda Float –
Orange soda
Ice cream (preferably vanilla)
Procedure –
Place a large scoop of ice cream in a large glass.
Slowly pour the orange soda over the ice cream until ¾th of the glass is filled.
Top if off with another large scoop of the ice cream and sip away!