Puzhungal Arisi Pidi Kozhukattai | Steamed Savory Rice Balls, is a delicious dinner choice made with
Par boiled / Idli rice. The savory rice balls are steamed and are very healthy. This recipe is Vegan and Gluten Free.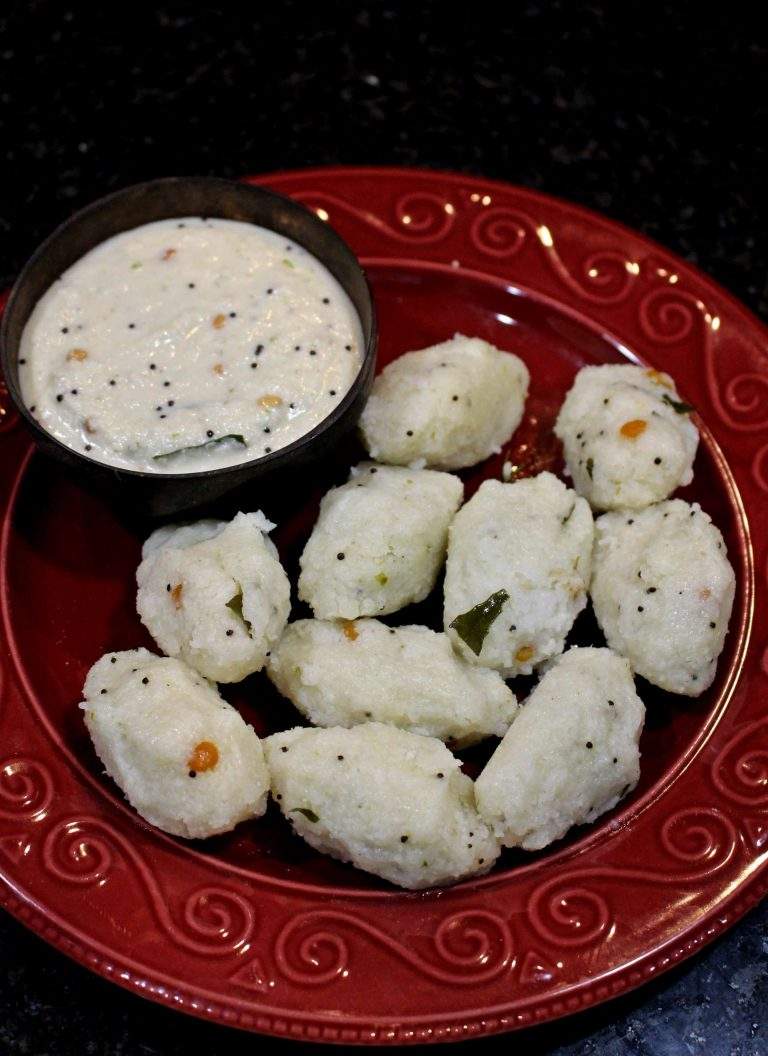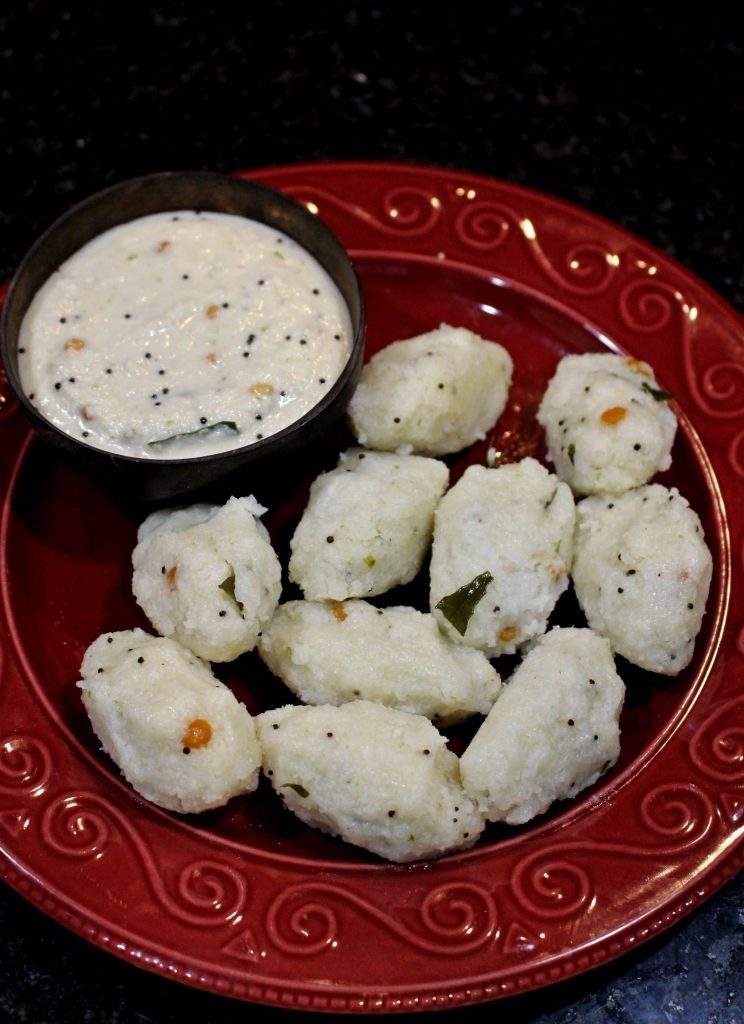 I am so happy to step into the New Year. New year, New beginnings and new hopes are all bundled up and here I am with the first post for the year. The beginning of the year was a little rough on the blogging front. I had issues with my hosting company and I had to change the hosting company. But I am finally back to the company I had before and so far the it is working out quite well.
I had to skip week 1 of the Blogging Marathon because of this issue. So I am starting this week with the theme of 'Steamed Meals'. In between all the celebrations and festivals, I am ready to get back to some dieting routine and this is a great theme to begin the New Year. When looking for recipes, I was surprised that there are not many steamed recipes that I did not make yet. I wanted to make dumplings, but I have them on the blog already.
I am not a big fan of Upma. It would be a wrong term to use that I absolutely detest Upma. That does not mean that I don't make upma. I make them once in a while as they are very easy to make. Out of all the upma, Arisi Upma is something I don't mind as much. My mother used to make the best Arisi Upma and every time I make it, I am still trying to see if I can get any close to her flavor.
Other than that, I make Semiya Upma quite often for kid's lunch box. I add a lot of vegetables in it and they love it. I also make the Broken Wheat / Godhumai Rava Upma at times, but my husband is not a big fan of it and hence I make it only when making it for myself.
On the other hand, I love Pidi kozhukattai. It is nothing but a fortified form of upma, but I like them. I have made Broken Wheat / Godhumai rava Pidi Kozhukattai and that is one of our favorite. My husband does not mind that at all and in fact he really likes them. So when thinking of a steamed meal to make, the first thing that came to my mind was the Pidi kozhukattai. I wanted to make something different and hence made it out of par boiled rice / idli rice / puzhungal arisi. We loved the flavor of it and I was happy by the way the pidi kozhukattai turned out. I served it with some coconut chutney for dinner.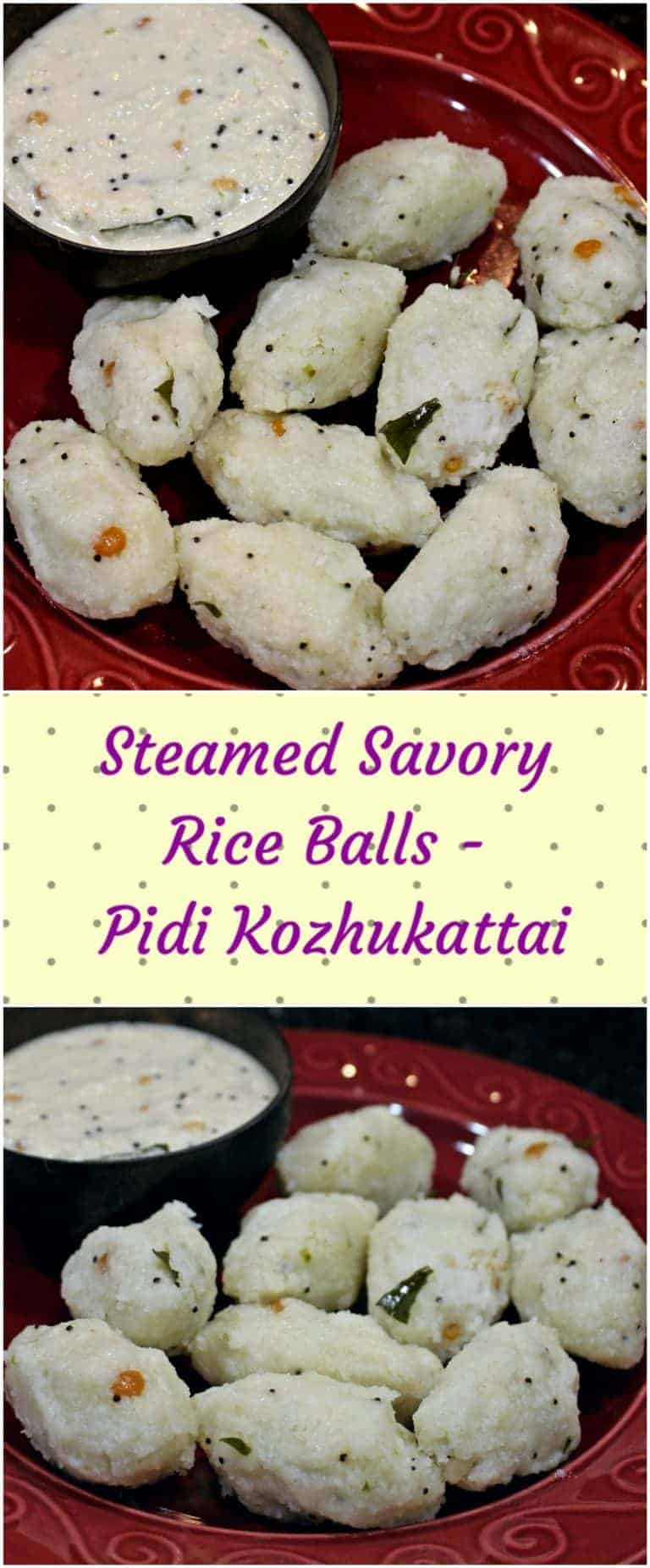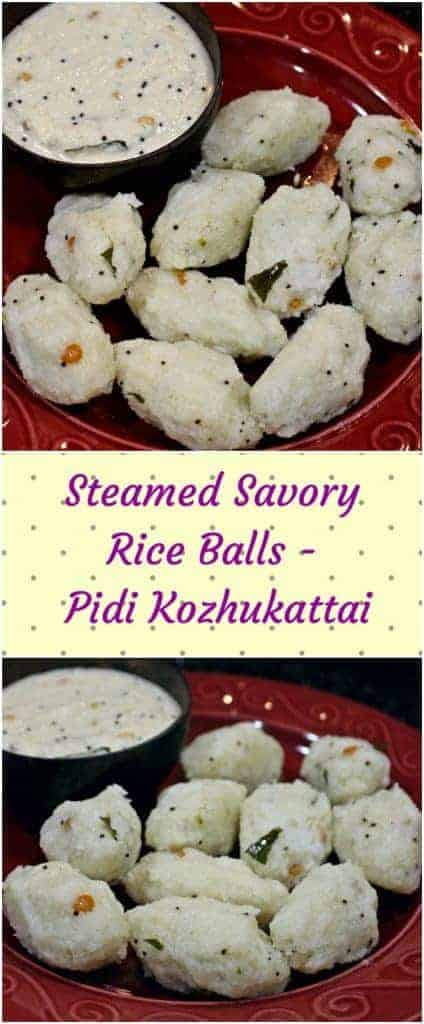 Preparation time - 15 minutes plus about 4 hours of soaking time
Cooking time - 30 minutes
Difficulty level - easy
Ingredients to make Puzhungal Arisi Pidi Kozhukattai - (serves 6)
Puzhungal Arisi / Par boiled rice / Idli rice - 2 cups
Green chilies - 5 or 6 (as per your spice level)
Salt - to taste
Oil - 2 tbsp ( I used coconut oil)
Mustard seeds - 1 tsp
Kadalai Paruppu / Chana dal - 2 tsp
Asafetida - ½ tsp
Curry leaves - few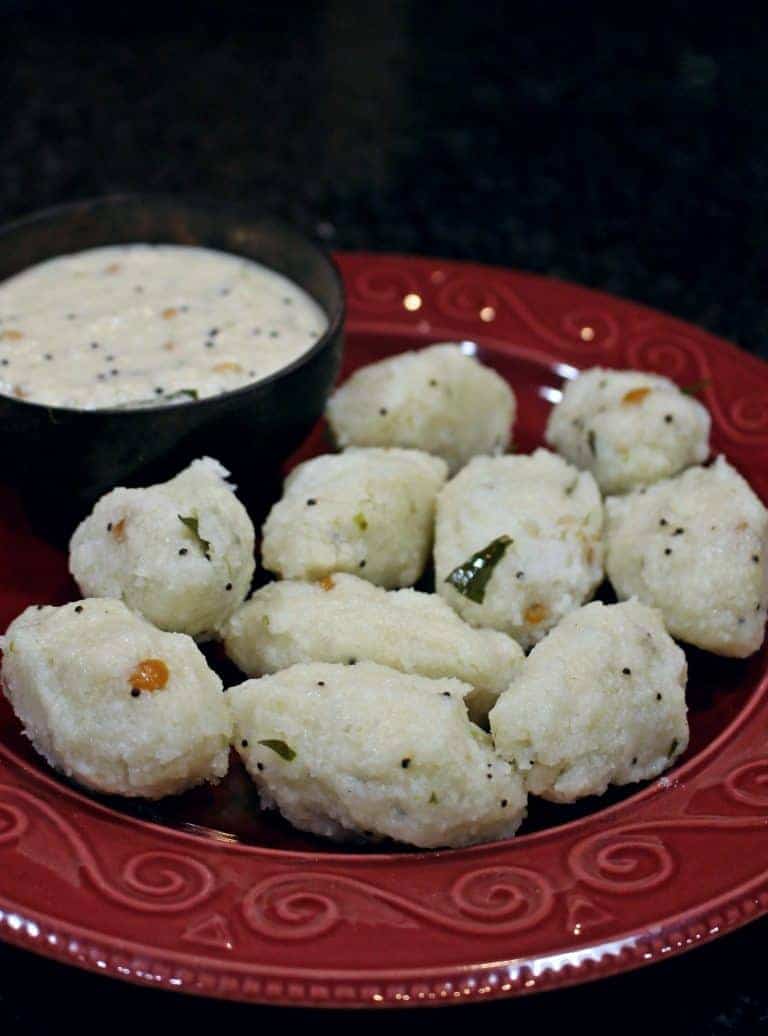 Procedure -
Soak the Idli rice for at least 4 hours.
Drain the rice and then grind it along with green chilies to a coarse batter. The rice need not be ground to a smooth paste. You can add water as needed and grind it to a coarse batter. The consistency of the batter can be like a dosa batter.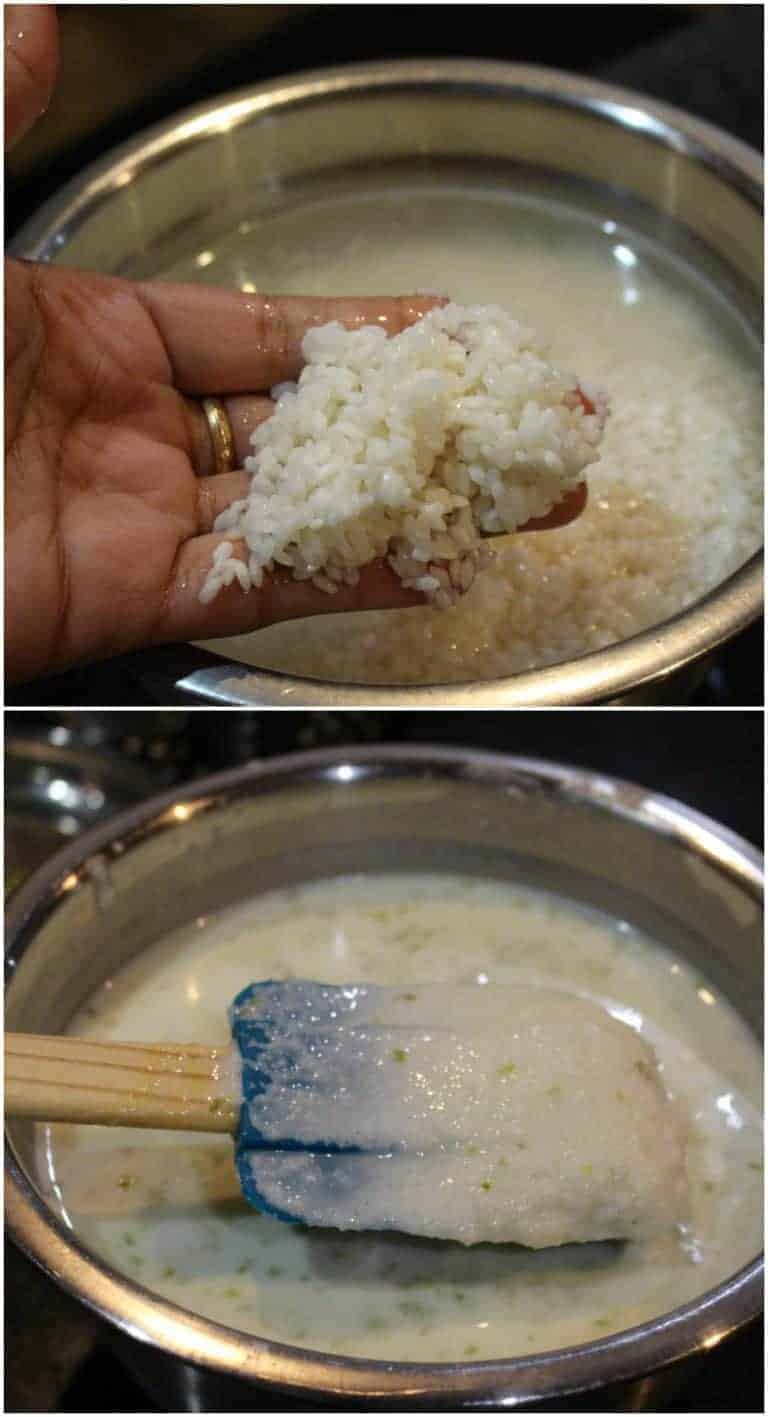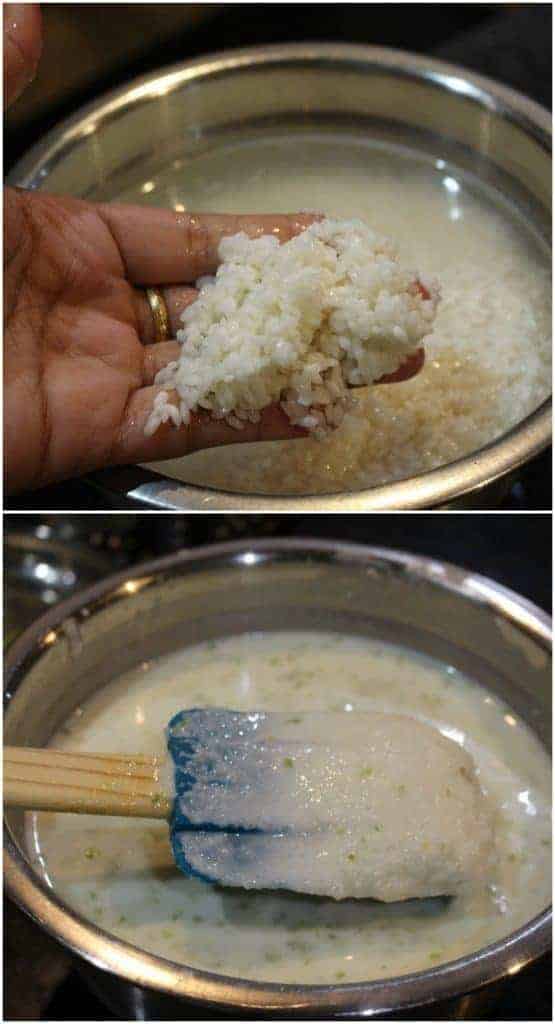 Add the salt needed for the batter and mix well.
In a heavy bottom, heat 2 tbsp of oil. Add the mustard seeds, chana dal, asafetida and curry leaves and let it fry for few seconds.
Add the ground batter and mix well. Cook the batter in low to medium flame until it becomes a solid mass. This will take about 10 to 15 minutes.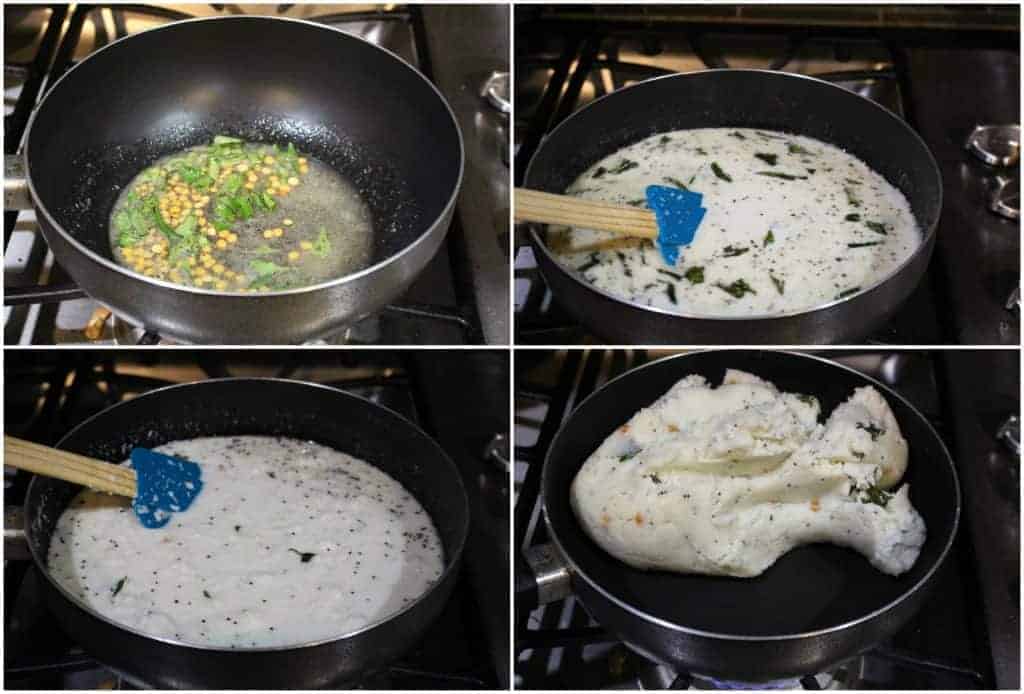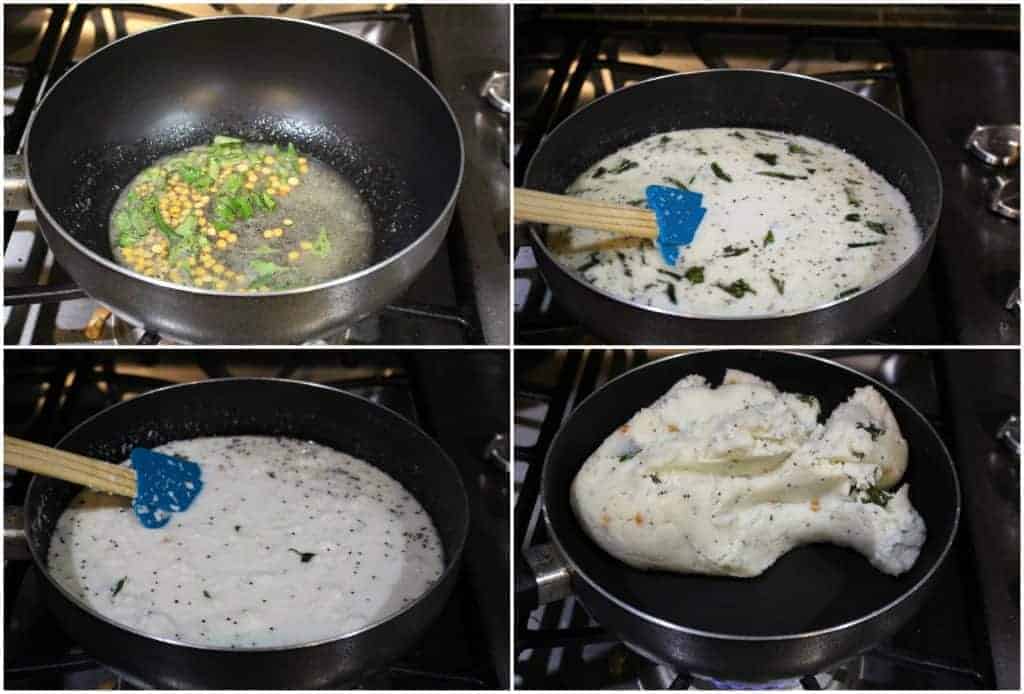 Cover the pan and let it cool down enough to handle.
Once the dough is cool enough to handle, make small to medium balls out of it and place it on a greased steamer plate.
Preheat the steamer vessel in the meantime. Once all the dough has been shaped, place it inside the steamer and steam for 12 to 15 minutes. I used my Instant pot for steaming the pidi kozhukattai. I set it on steam function with the vent open and steamed it for about 14 minutes.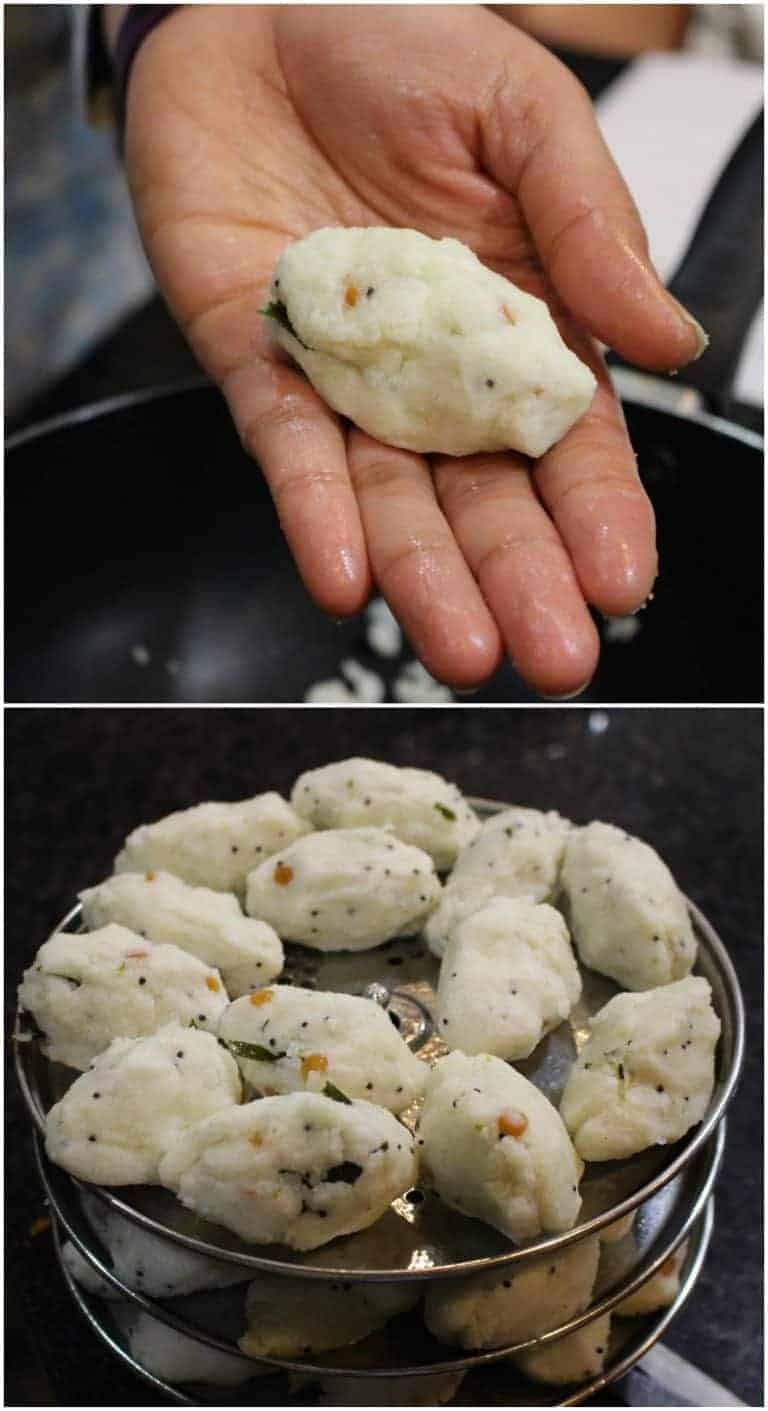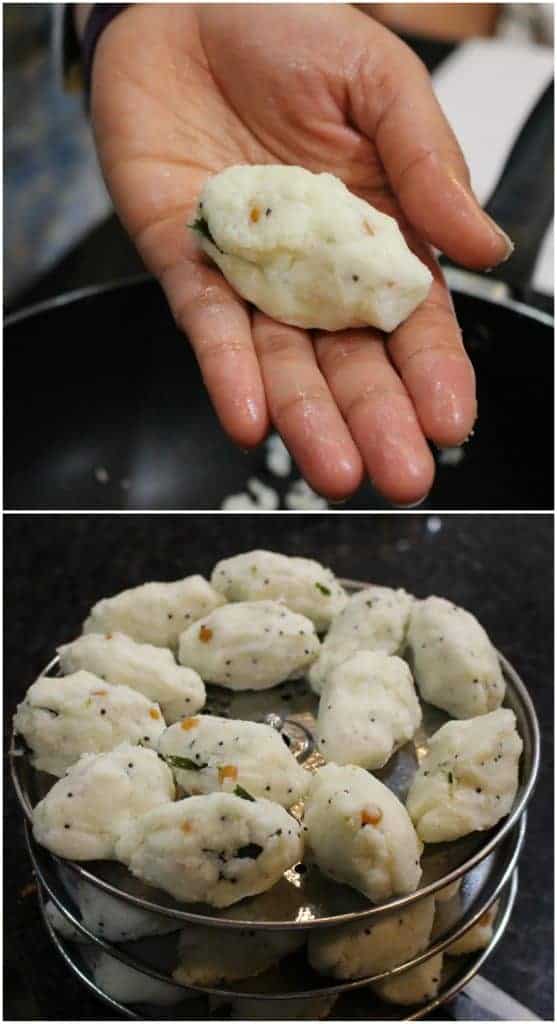 Let it rest for few minutes and then serve the pidi kozhukattai with chutney of your choice.