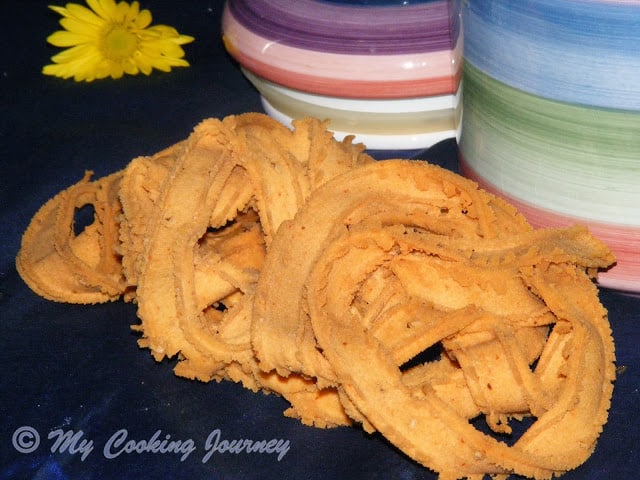 The blogger side of me drives me to try out new recipes for festivals each year. New recipes here, does not mean those that I have never made before, but they mean recipes that are not in my blog. When I was listing out mentally as to what will I be making this year, one of my acquaintances in a group on Face book, mentioned that Grand Sweets and Snacks is one of the vendor on Amazon and we can order Diwali sweets and snacks through them. I immediately checked it out and the lazy side of me started thinking, should I take this way out this year. But the blogger side of me kicked in and made me decide otherwise and hence I ended up making this delicious Ribbon pakoda or nada thenkuzhal that my kids and husband enjoyed a lot.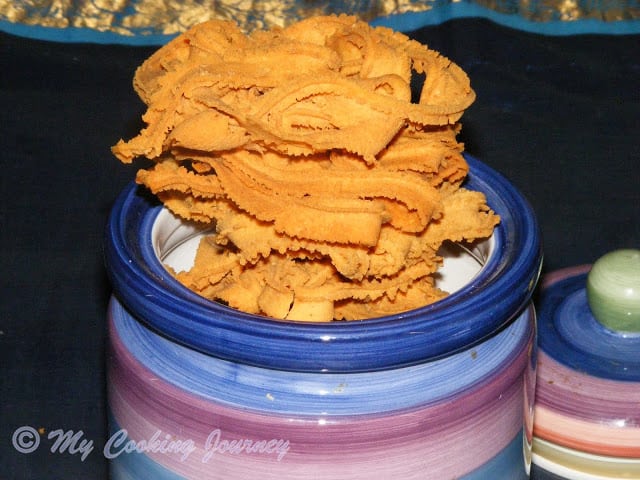 This is a very simple thenkuzhal / murukku that can be made within an hour. The murukku remains crunchy for quite some time (if you have any remaining) and it is a perfect snack for distributing to friends and family. I added some white sesame seeds for a little extra flavor. To make this, we need the thenkuzhal acchu or the mould with the single thin hole.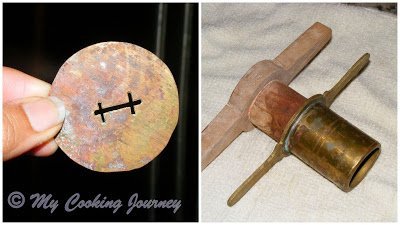 Preparation time – 5 mins
Cooking time – 45 mins
Difficulty level – easy
Ingredients – makes around 18 medium size Ribbon Pakoda
Rice flour – 2 cups
Kadalai maavu /besan – 1 cup
Red chili powder – 2 tsp (adjust based on your liking)
Butter – 1 ½ tbsp
Salt – to taste
Asafetida – ¼ tsp
White sesame seeds – 2 tbsp
Oil – to fry the murukkus plus 2 tbsp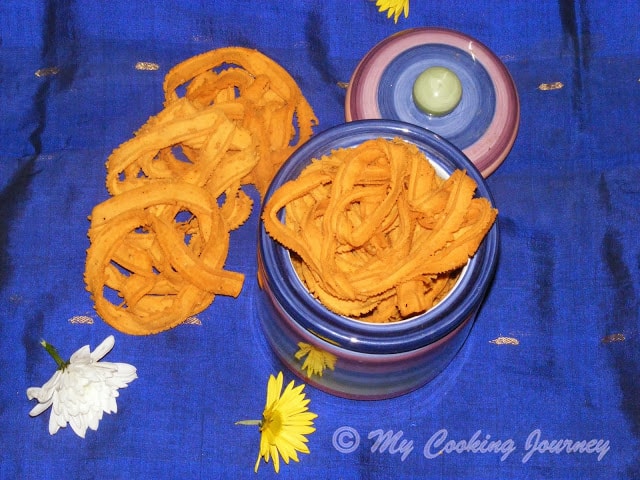 Procedure to make Ribbon Pakoda –
In a large mixing bowl, add all the ingredients mentioned above (except the oil for deep frying) and mix well. Now add water little by little and make soft dough.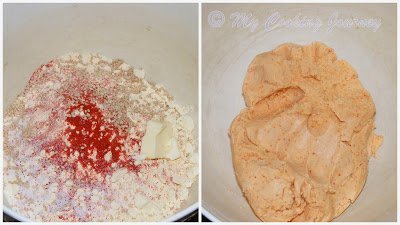 In the meantime, heat oil in a wide pan.
Take a handful of dough and make it into a small ball. Insert this into the acchu and press it over the oil to make a circular shape.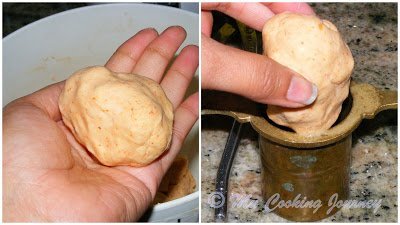 Fry the ribbon pakoda on the both the sides until light brown. As soon as you add the ribbon into the oil, the oil will sizzle and then within a minute the sizzling noise will reduce. This is the indication that the Ribbon thenkuzhal is done and is ready to come off the flame.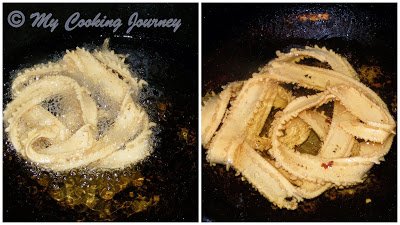 Drain on a paper towel lined bowl and once entirely cool, store it in an air tight container.
Notes and Observation –
The consistency of the dough should be soft. If it is hard, then it will be hard to squeeze it through. If it is very soft, then the ribbon murukku will keep breaking apart when squeezing through instead of coming out in one single motion.
Take the thenkuzhal out when it is medium brown. It will cook a little longer after taken out and will darken a shade more. If you take it out too brown, then they might not taste too good.
Make sure that you store the Ribbon pakoda in a container only after it is entirely cool. Otherwise the moisture from the hot murukku will make it lose its crispiness.