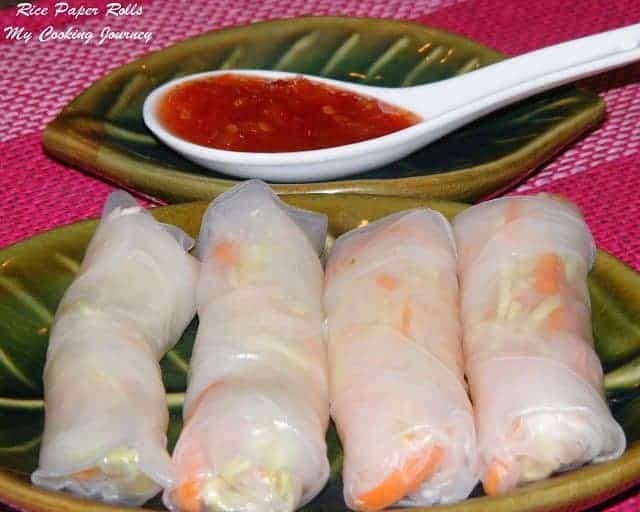 I had made this soup few days back and I had left over Sotanghon (Mung thread). I was looking for some recipes to use this up and I came across this recipe for Rice Paper Rolls. When I was reading through the recipe, I remembered eating this recently in one of the Indo Thai fusion restaurant in my area and it tasted really good. I just had to buy the rice paper sheets that are easily available in any Chinese grocery.
This is a very easy recipe and hence a great appetizer to feed a crowd. I served this with store bought sweet chili sauce and it was absolutely delicious. Also, it was a very filling appetizer and the best part is there is no cooking involved.
If you are looking to make the classic Spring roll, then give this Vegetable and Tofu Spring roll a try.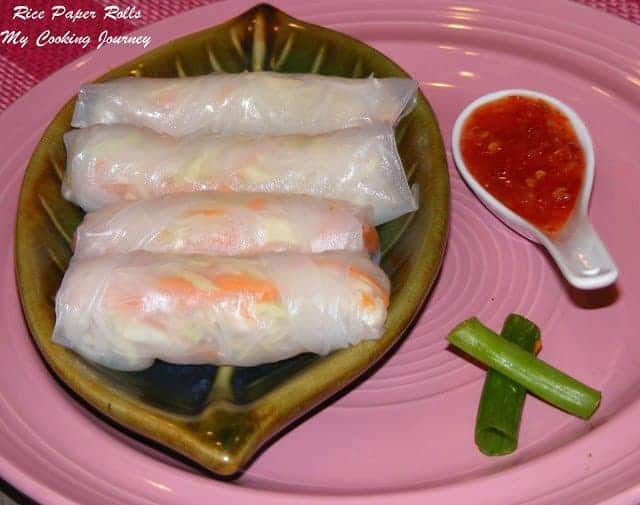 Preparation time – 20 mins
Cooking time – none
Difficulty level – easy
Ingredients to make Rice Paper Rolls – (makes around 15 rolls)
Mung thread/sotanghon noodles – 1 oz (can substitute with rice noodles)
Rice paper – 15 sheets
Cabbage – 1 cup (finely shredded)
Carrot – 1 (finely grated)
Spring onion (scallion) – 1 (finely chopped)
Cilantro – 2 tsp (finely chopped)
For the dressing –
Rice vinegar – 1 tbsp
Sugar - 1 tsp
Salt – ½ tsp
Crushed garlic – 1 clove
Water – 1tbsp
Procedure to make Rice Paper Rolls –
Soak the mung thread or rice noodles in boiling water for 5 minutes. Drain it and then cut it into 3 inch strips.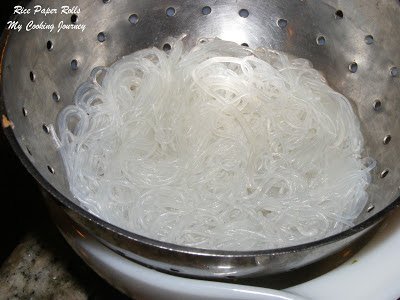 In a bowl add all the ingredients listed under the dressing ingredients and mix well.
To this dressing add the cut noodles, cabbage, carrot, scallion and cilantro and mix until well combined. Keep it aside for about 20 mins to marinate.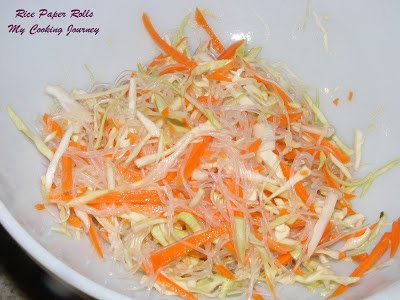 To assemble
Keep a flat bowl with hot water in the work area. Slowly immerse a single rice paper sheets into the hot water for about 15 secs and slowly remove it and place it in a kitchen cloth or a wooden work board.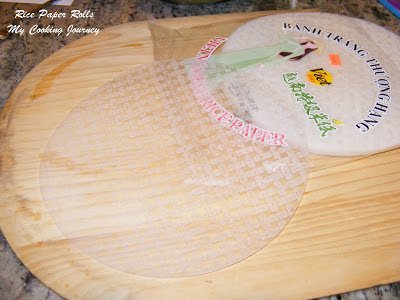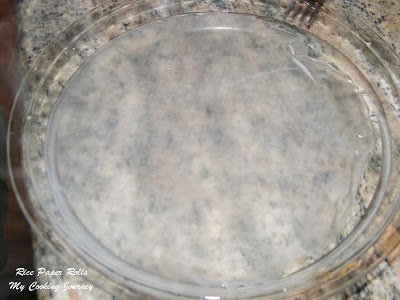 Place about 2 tbsp of the prepared noodles and vegetable mixture on one half of the sheet (the side closer to you).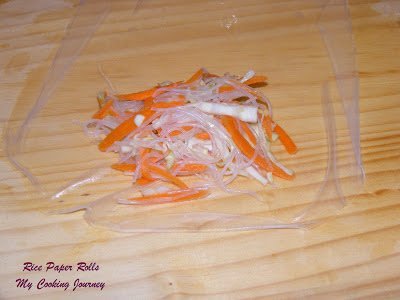 Now fold the sheet from the bottom over to the top and then tuck the sides in. Then give the roll one more roll and place it on a clean damp towel.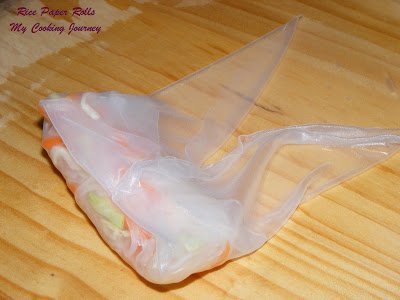 Roll the rice paper tightly so that all the stuffing is tight and intact. It will take some practice to roll them well.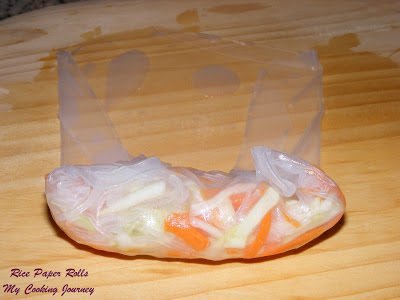 Keep them covered with a damp towel until ready to serve.
Serve the Rice Paper Rolls with sweet chili sauce.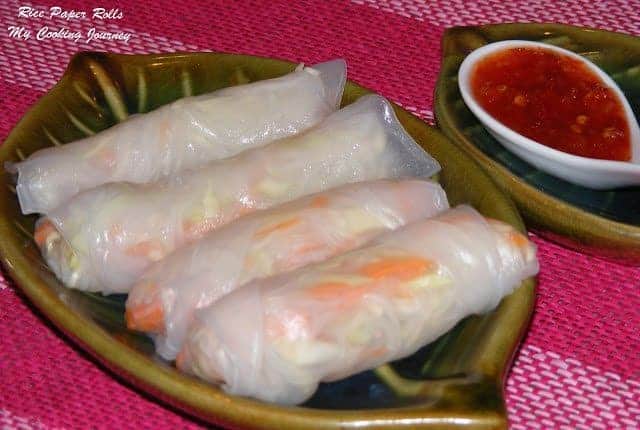 Notes and observation –
The roll can be steamed or fried, but it tasted really fresh without any cooking.
The roll has to be absolutely kept covered in a damp kitchen cloth. They tend to dry out pretty quickly.
The rolls can be prepared up to 4 hrs in advance (covered in damp cloth) and can be kept in the refrigerator until ready to serve.