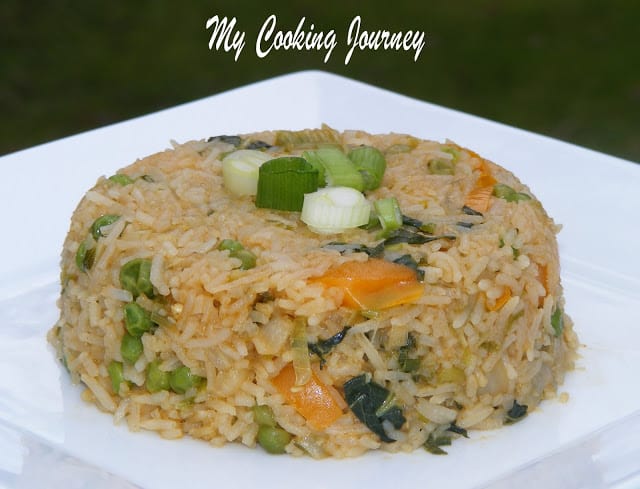 I got to accept that this is the first time I am cooking with Bok Choy. Will I use it again? Absolutely yes! Found this great book in my library called 'Wild about greens' (https://www.amazon.com/Wild-About-Greens-Delectable-Collards/dp/1402785887). This book has several vegan recipes with all different types of greens that I have never heard or seen before. I will be working on quite a few recipes from this book and passing it along to you. This is such a simple recipe that utilizes loads of Bok Choy without overpowering flavors. Try this out and let me know how you and your family liked it.
Preparation time – 15 mins
Cooking time – 30 mins
Difficulty level – easy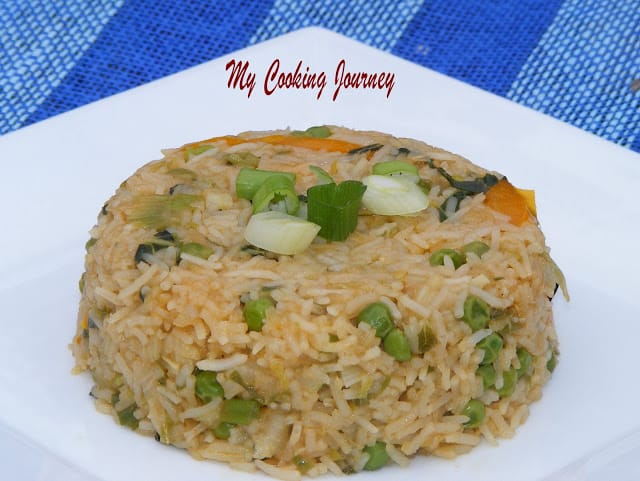 Ingredients to make Bok Choy Fried Rice – (serves 4-6)
Basmati Rice – 1 cup (Could use brown rice or brown basmati)
Olive oil – 1 tbsp
Garlic – 2 cloves (finely minced)
Baby Bok Choy – 3 (Stalks thinly sliced and leaves chopped)
Orange bell pepper (or any colored) – 1 medium (cut in thin strips)
Green peas (fresh or frozen) – ½ cup
Scallions – 3 (thinly sliced)
Grated ginger – 2 tsps
Sesame oil (I used dark) – 2 tsps
Reduced sodium soy sauce – 3 tbsp
Crushed red peppers – 1 tsp (or could use freshly ground black pepper)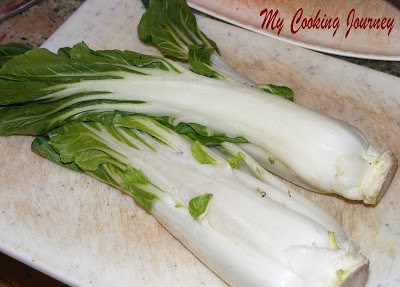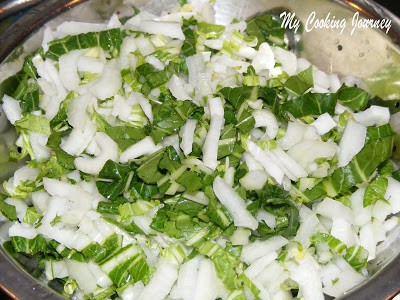 Procedure –
Cook the rice following directions based on what kind of rice you are using. Spread it on a wide plate and let it cool down.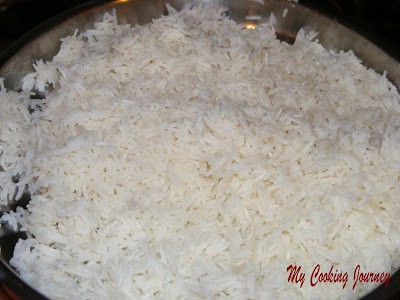 Heat the oil in a stir fry pan. Add the minced garlic, chopped Bok Choy and sliced bell pepper and sauté on medium high heat for about 6-8 mins.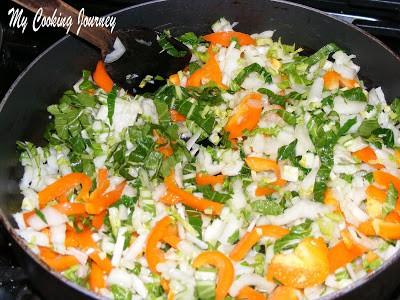 Now add the peas and scallions and stir fry for 4 more minutes.
Add the sesame oil, crushed red peppers and the soy sauce. Stir well to combine.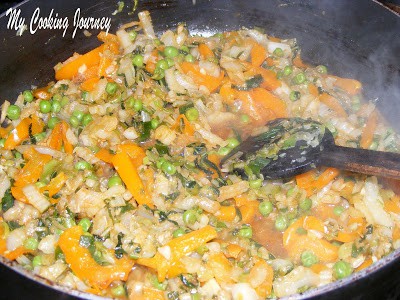 Add the cooked rice and continue to cook the mixture for 2 to 3 more minutes, stirring frequently. At this point check for seasoning and add more soy sauce or pepper if needed.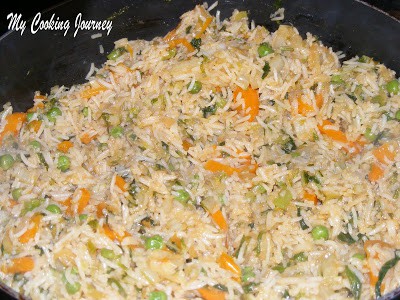 Serve the Bok Choy Fried Rice hot!
Notes –
Try the dish with different varieties of rice to make it fancier. My next trial is going to be with wild rice. What is your pick?