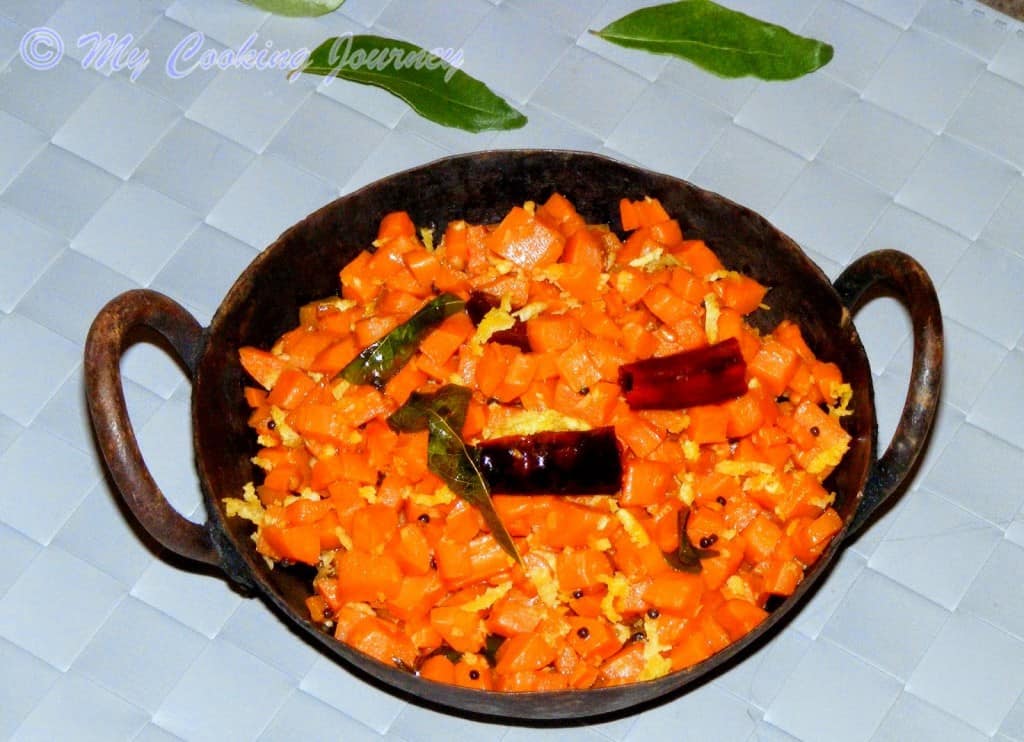 For the last of day of South meal dishes, I have a simple Carrot Curry with Coconut. Usually there are 2-3 different kinds of curry/poriyal served in a meal. One is a stir fried kind of curry/poriyal that does not have coconut in it. The other kind is the one with coconut. Also there is a kootu in the meal as a side. I have few other curries with coconut in the space that is commonly made in South India. My favorite is the beans curry, cabbage curry and beetroot curry.
Preparation time – 15 minutes
Cooking time – 20 minutes
Difficulty level – easy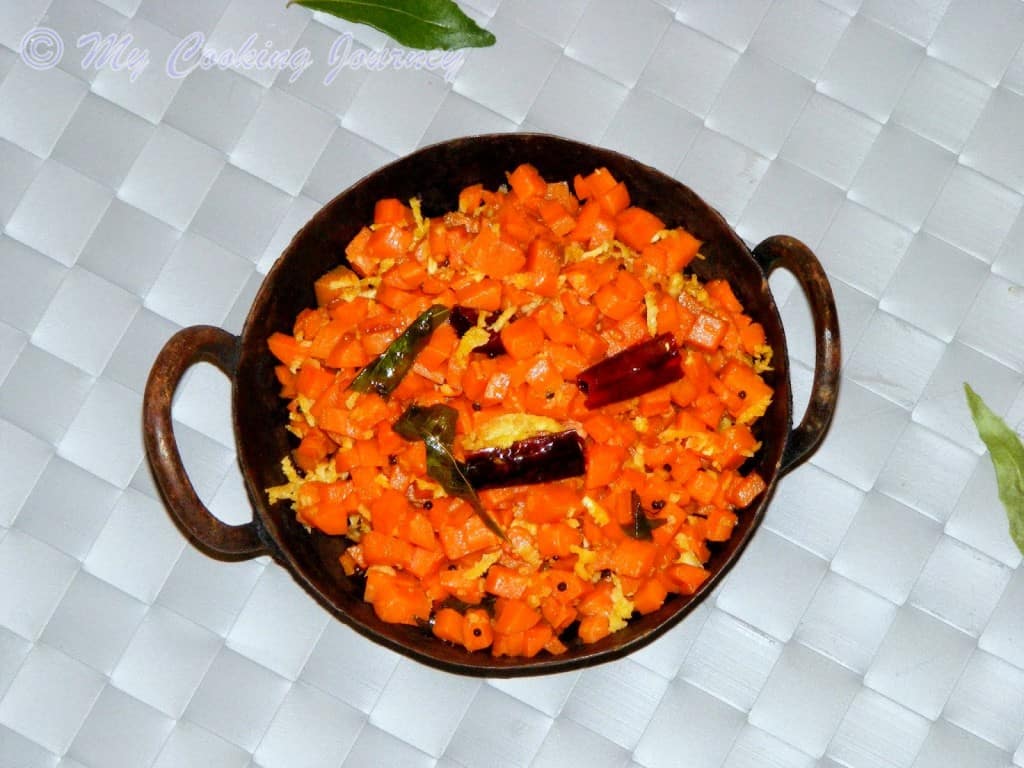 Ingredients to make Carrot Curry with Coconut – (serves 4)
Carrots – 6 large or 8 medium
Coconut – ¼ cup (grated)
Oil – 2 tsp
Mustard seeds – 1 tsp
Ullutham paruppu/urad dal – 1 tsp
Red chilies – 2 or 3
Curry leaves – few
Asafetida – ¼ tsp
Salt – to taste
Procedure –
Wash and peel the carrots and then cut them into small pieces. I usually cook the carrots in the microwave until it is just done. This way it helps to cook the curry fast and also uses less oil.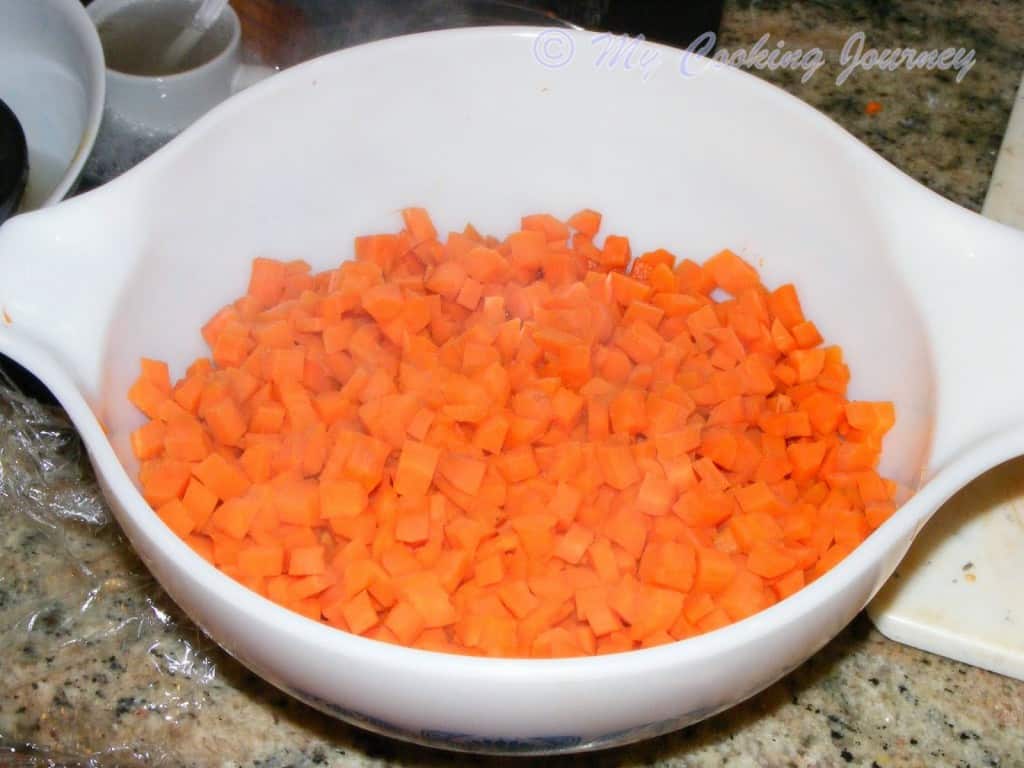 In a frying pan, heat the oil and add the seasoning ingredients; mustard seeds, urad dal, red chilies, asafetida and curry leaves.
Then add the cooked carrots and mix well. Add salt and let it cook covered for about 5 minutes in low flame. This helps the carrots to absorb the salt.
Once the carrots are dry and have no moisture in them, add the grated coconut and give it a mix.