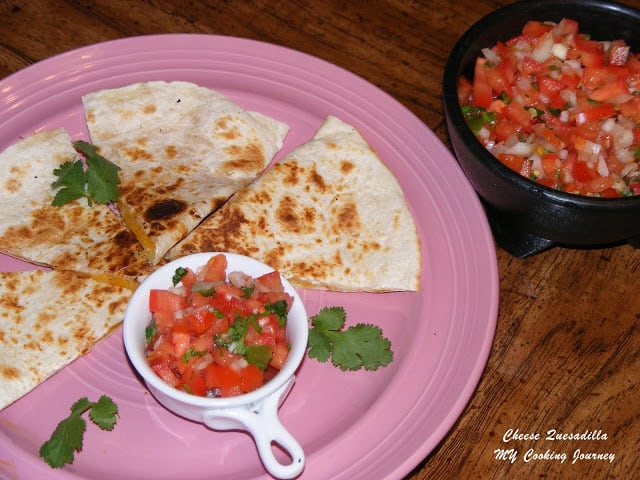 On a busy night or weekend, this is one of the menus that I go to. The recipe that I have today is for the basic cheese quesadilla, but one can get their imagination wild and go with any filling along with cheese to make this a meal. I made a basic
salsa
to go with the quesadilla. This is my son's favorite lunch box menu and it is so easy to make in the mornings. This is also a quick and easy recipe that requires very minimal ingredients and can be made under 30 mins. There are fancy quesadilla makers in the market, but I
find the cast iron pan to do the job just fine.
Preparation time – 10 mins plus time taken to make the salsa
Cooking time – 15 mins
Difficulty level – easy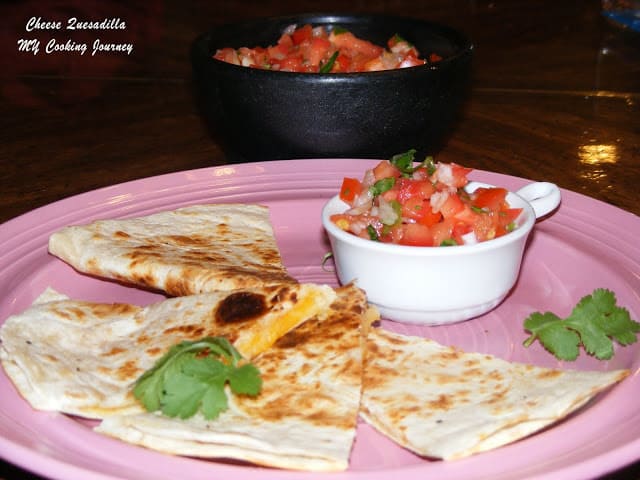 Ingredients to make Cheese Quesadilla – To make 4 quesadillas
Tortilla (flour or corn) – 4 (I used the burrito size)
Cheese (Mexican blend) – 1 cup (¼ cup for each quesadilla)
Non stick oil spray
Procedure –
Prepare the salsa as per the recipe and refrigerate until ready to serve.
Heat the pan and spray some oil. Now place a tortilla on the pan and heat it until light brown spots appear.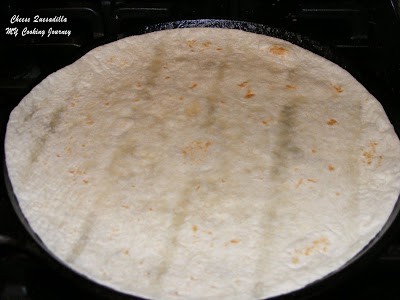 Now flip the tortilla and fill one half of it with ¼th cup of cheese.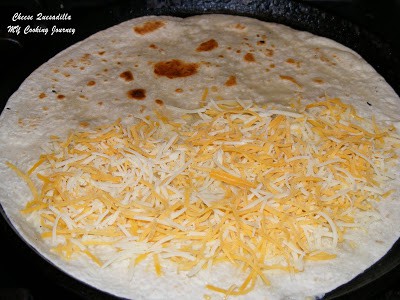 Fold the tortilla over (makes a semi circle) and then press it down with a spatula. You will notice that the cheese starts to melt.
Flip the tortilla over and cook on the other side too.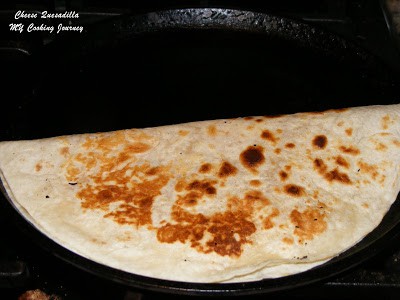 Now using a pizza cutter cut the quesadilla into 4 strips. Repeat the same with the rest of the tortillas.