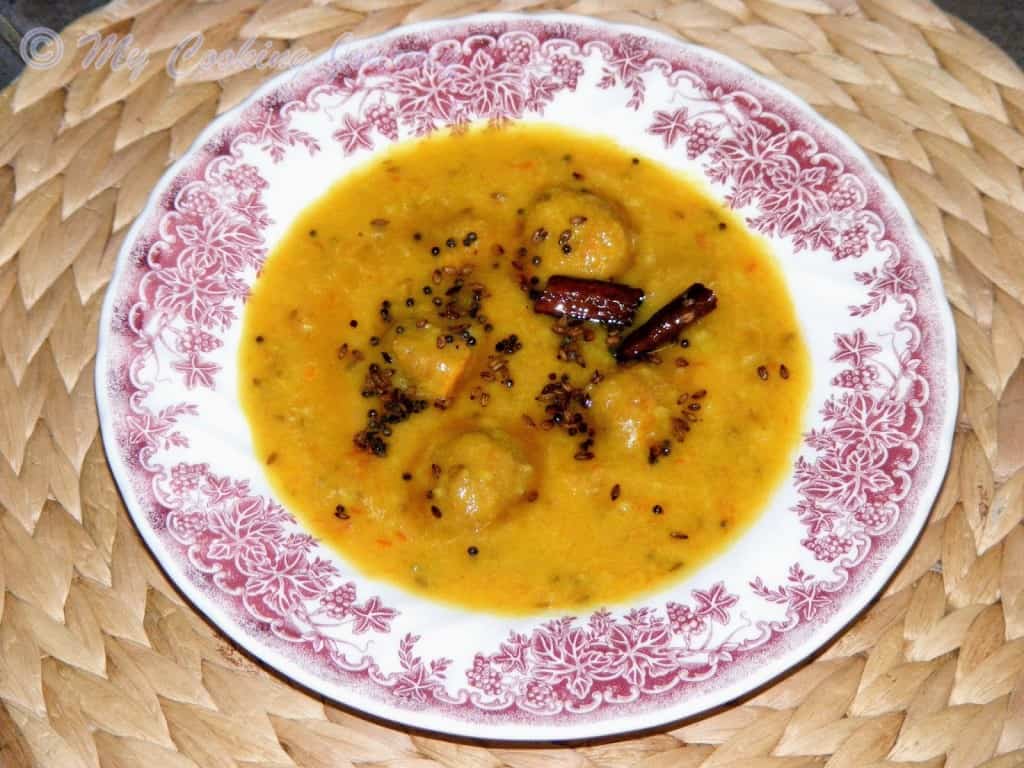 Uttarakhand, formerly Uttaranchal is a state in Northern India. It is often referred to as 'land of gods' due to many Hindu temples and pilgrimage areas throughout the state. The capital of the state is Dehradun, which is also the largest city. It is bordered by Tibet Autonomous region, Nepal, Uttar Pradesh, and Himachal Pradesh. The state is divided into two regions called the Garhwal and Kumaon.
Two of the most famous rivers, Ganges and Yamuna originate in this state and are called the Gangotri and Yamunotri. I have visited these places when it was still in UP and really loved the serene waters. These two along with Kedarnath and Badrinath form the Chota Char dham, which is a holy pilgrimage for the Hindus.
The dish I made today, Dubke is a special one made in Kumaon region of the state. It is a very simple dal paste made with tuvar dal and the pakoras/dumplings are also made with the same dal. We loved dubke with rice and it closely resembled the Tamil Nadu Paruppu urundai moar kuzhambu without the yogurt in it. I would see it as the vegan version of the moar kuzhambu.
Preparation time – 10 minutes plus about 3-4 hrs to soak the lentils
Cooking time – 30 minutes
Difficulty level – easy
Recipe source – With Love from Mom's Kitchen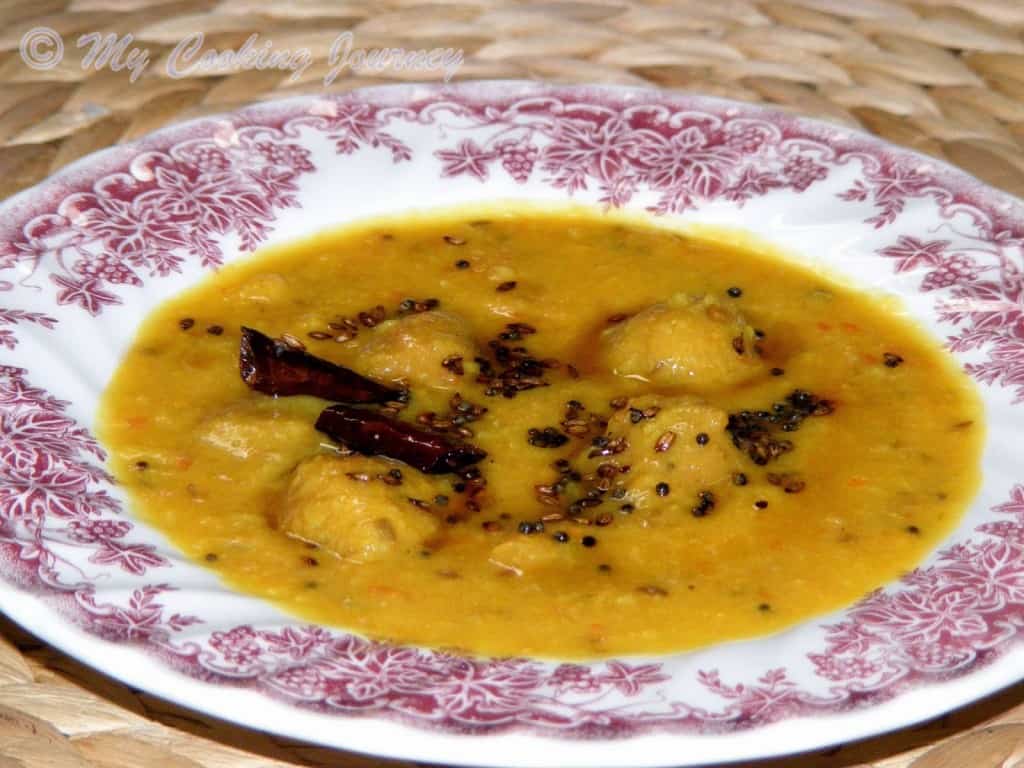 Ingredients to make Dubke – (serves ⅘)
Tuvar dal / Thuvaram paruppu – 1 ¼ cup
Tomatoes – 2
Turmeric powder – ½ tsp
Cumin seeds – 2 tsp
Mustard seeds – 1 tsp
Green chili – 3
Asafetida – ¼ tsp
Red chilies – 2
Ghee or oil – 1 tbsp plus 1 tsp
Cilantro – for garnish
Oil – to deep fry
Salt – to taste
Procedure to make Dubke –
Wash and soak the dal for about 3-4 hours. I left it to soak overnight.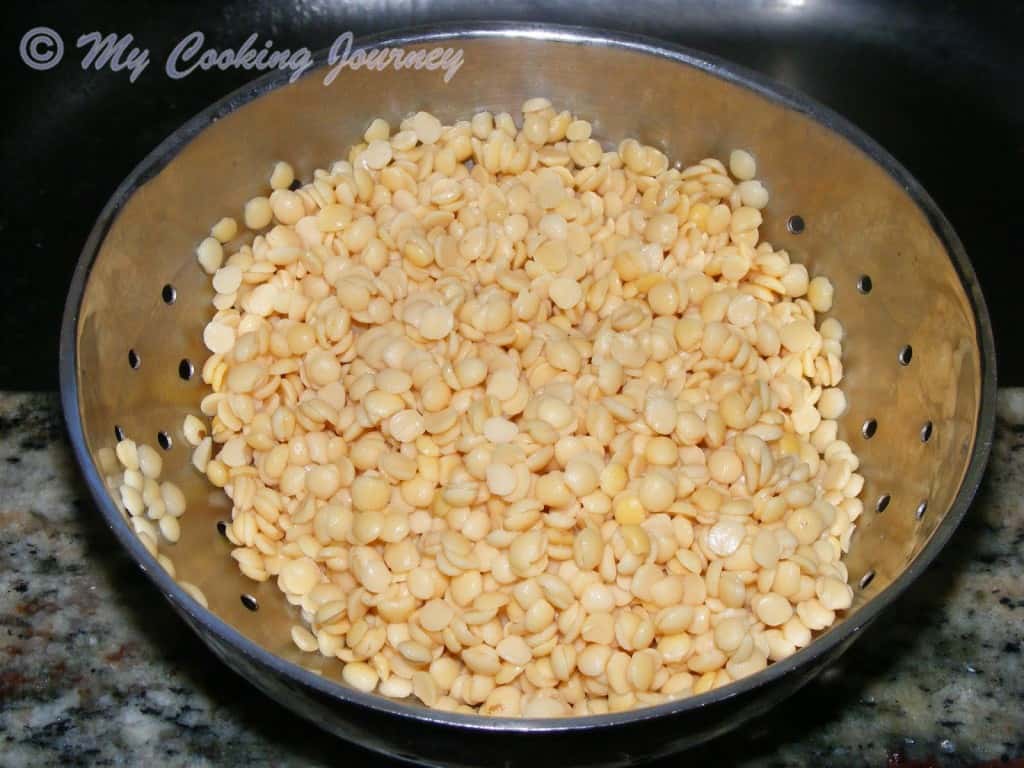 When the dals are ready, drain it well and then divide it into two parts.
To make the pakoras –
To one part, add 1 tsp of cumin seeds, 1 green chili and salt and grind it into a fine thick paste.
Heat oil in pan and when the oil heats up; add small bite size pieces of dough into the batter. Deep fry the dough until it golden brown all around and then drain it out. Repeat the same with the rest of the dough. I made around 12-14 bite size pieces of pakoras.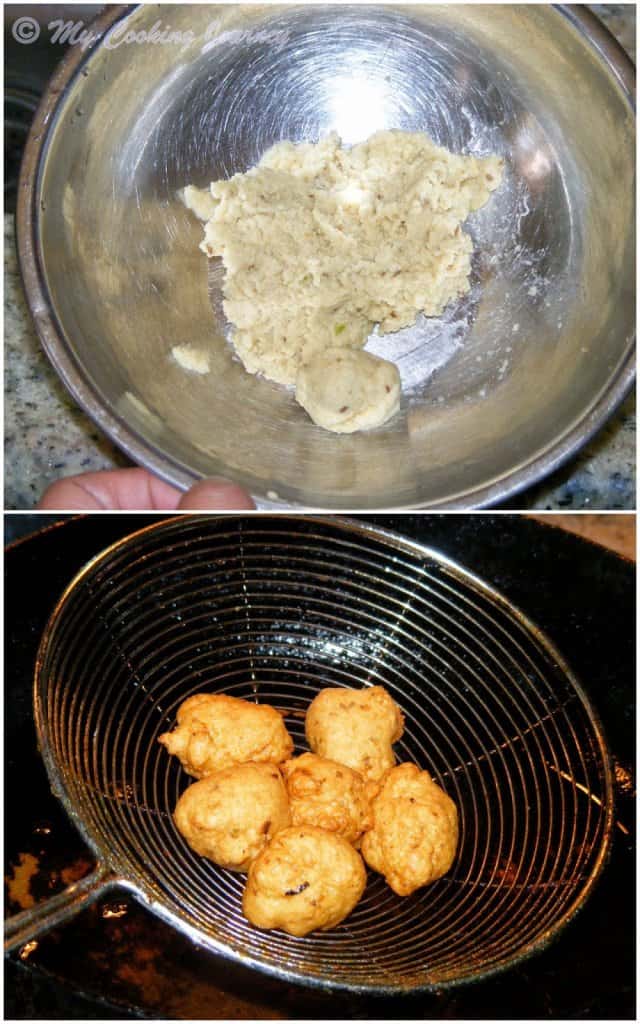 Once all the pakoras are fried, drop them in bowl of warm water and keep it aside until ready to use. This helps to soften them up a bit.
To make the dal gravy –
Grind the other half of the dal into a smooth thick batter. You could add a little water about 2-3 tbsp when grinding this.
Make a puree from the tomatoes.
In a pan, add about 1 tbsp of ghee or oil. Add about ½ tsp of cumin seeds and ½ tsp of mustard seeds and let them splutter. Next add the chopped 2 green chilies and asafetida.
Add the ground dal paste and mix well. Fry for a minute in low flame.
Add about a cup of water and stir well. Cook on low flame until the dal paste is without any lumps and forms a thick mass.
Add turmeric powder and salt along with a 1 ½ cups of water. Mix well and let it come to a boil.
Simmer for about 15 minutes, stirring frequently in between. Add the tomato paste and cook for 5 more minutes.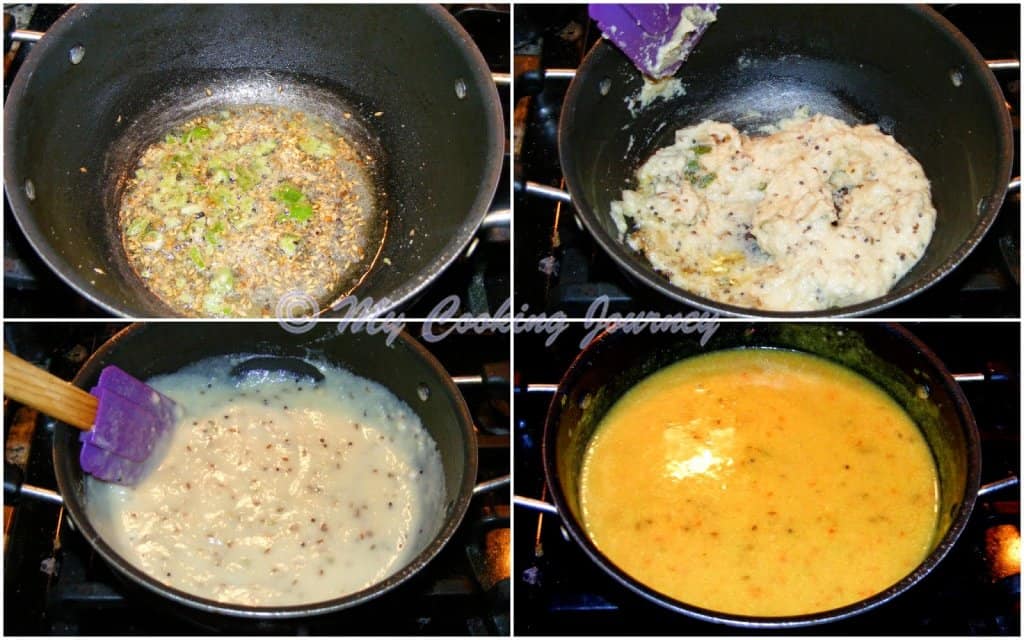 Then add the soaking pakoras and cook for 5 more minutes.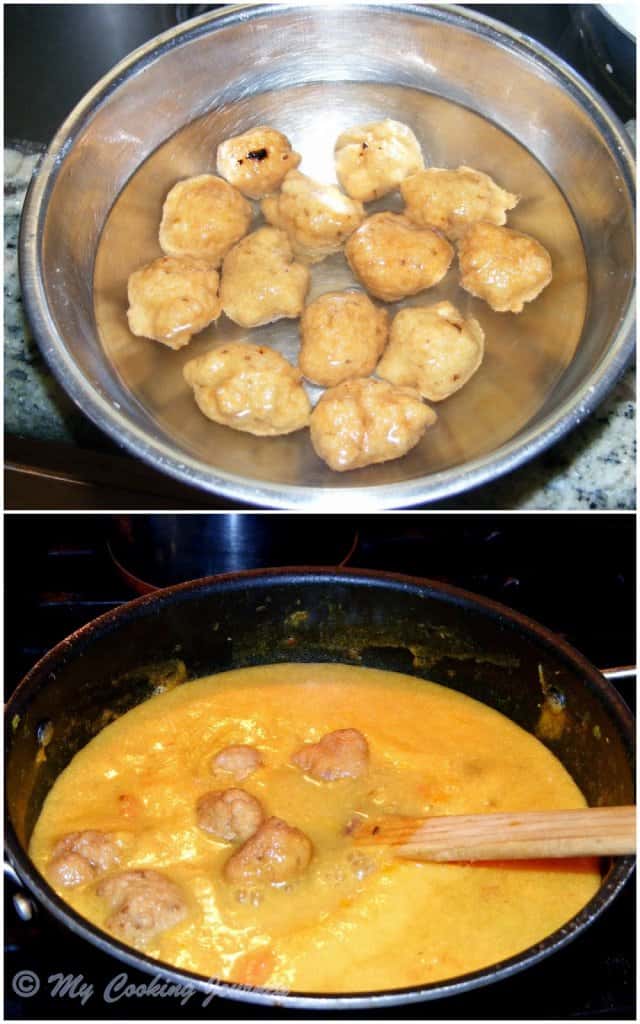 In a small pan, heat the remaining 1 tsp of oil or ghee and then add ½ tsp of mustard seeds, 1 tsp of cumin and 2 red chilies. Let it fry well and then add it to the dubke!
Serve hot with rice!