South Indian pantry is very famous for many kinds of spiced masala powders. Ellu podi (Sesame powder) is one such masala. It is a quick and easy recipe to make and once we have this powder in hand, we can make this rice in a jiffy. This powder stores well outside for about a month in an airtight container.
Sesame seeds are one of the earliest harvested seeds in the world. I love sesame in any form and try to include in many recipes. This year for kaanum pongal when we make prepared rice, this was one of the rice dishes I prepared. The powder is so fragrant that it fills the whole house with its pleasant aroma.
Sesame seeds have very high oil content, so it is very necessary to grind this powder very slowly, otherwise it would become very wet when grinding. The spice level can be adjusted based on one's personal preference. The powder I made yielded medium spicy flavor.
My other Podi / Powders recipe -
Preparation time – 10 mins
Cooking time – 20 mins
Difficulty level – easy
Ingredients to make Ellu podi–
To make the ellu podi/Sesame powder
White Sesame seeds – ¼ cup
Urad dal/ullutham paruppu/Split black gram dal – ½ cup
Red chilies – 5
Salt – to taste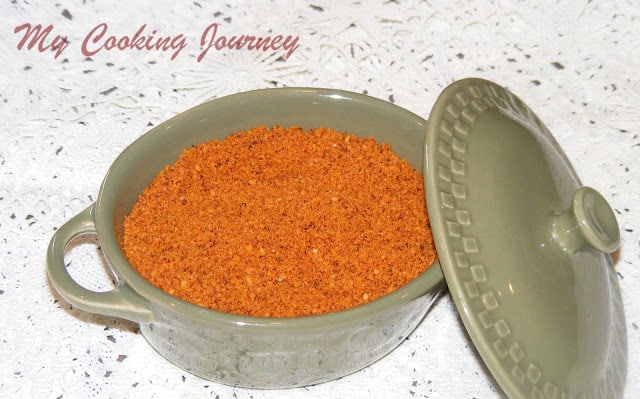 To make the ellu sadham/Sesame rice – (serves -4)
Rice – 1 cup
Prepared sesame powder/Ellu podi – ⅘ tbsp
Gingelly oil/olive oil – 2 tsp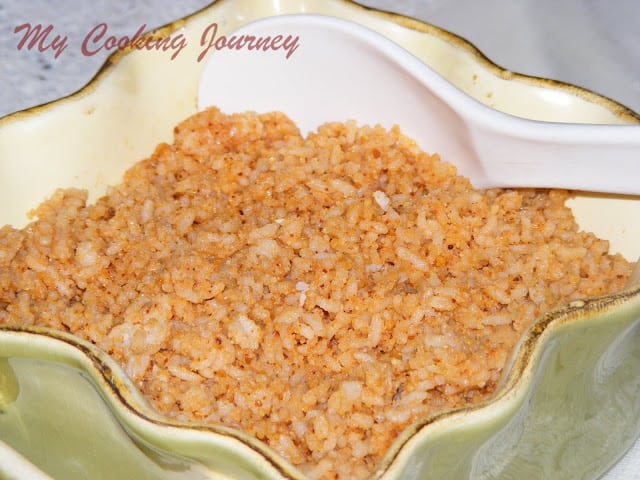 Procedure to make Ellu podi –
Cook the rice and then cool it down.
Wash the sesame seeds well under running water and the drain it in strainer and keep aside.
In a pan, roast the urad dal and red chilies without any oil. Roast it well until they turn golden brown. Transfer it to a bowl and keep aside.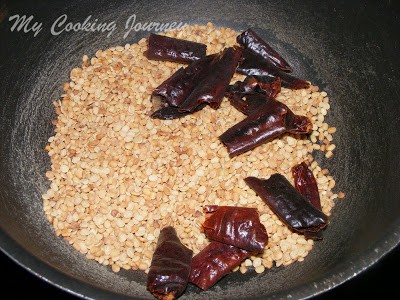 In the same pan, add the drained sesame seeds and mix well. In a little while (about 30 secs later), once all the moisture disappears the sesame will start sputtering. Let it roast in low heat, stirring frequently until they light golden brown in color and all the sputtering have stopped.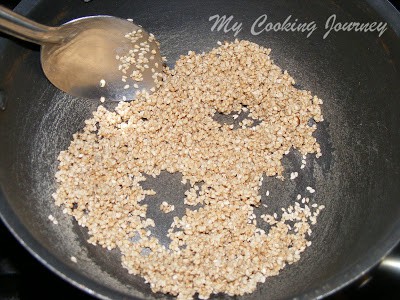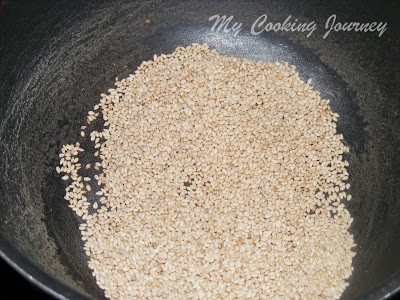 Transfer this to the bowl with the dal and chilies and let them all cool down to room temperature.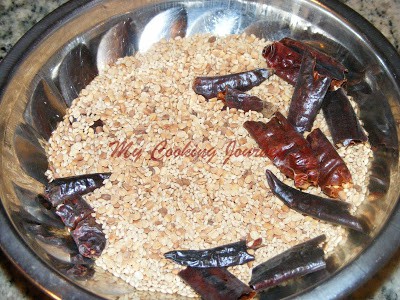 Now powder this in a mixer along with required salt. The powder has to be slightly coarse. Like I mentioned earlier, because of the high oil content the mixture could liquefy very easily. Hence pulse it in regular intervals until they grind well.
Transfer it to an airtight container.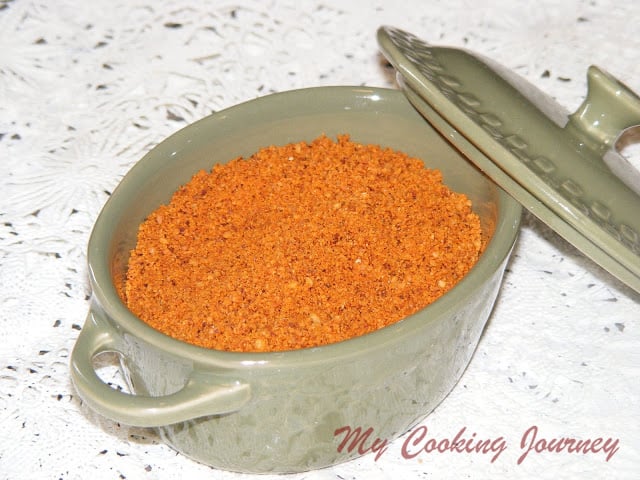 To make the rice – In a wide bowl, add the cooled down rice and the powder and mix well. Add the oil and mix it evenly. Taste for salt and add more if needed. Based on the personal liking the amount of powder can be increased or decreased.