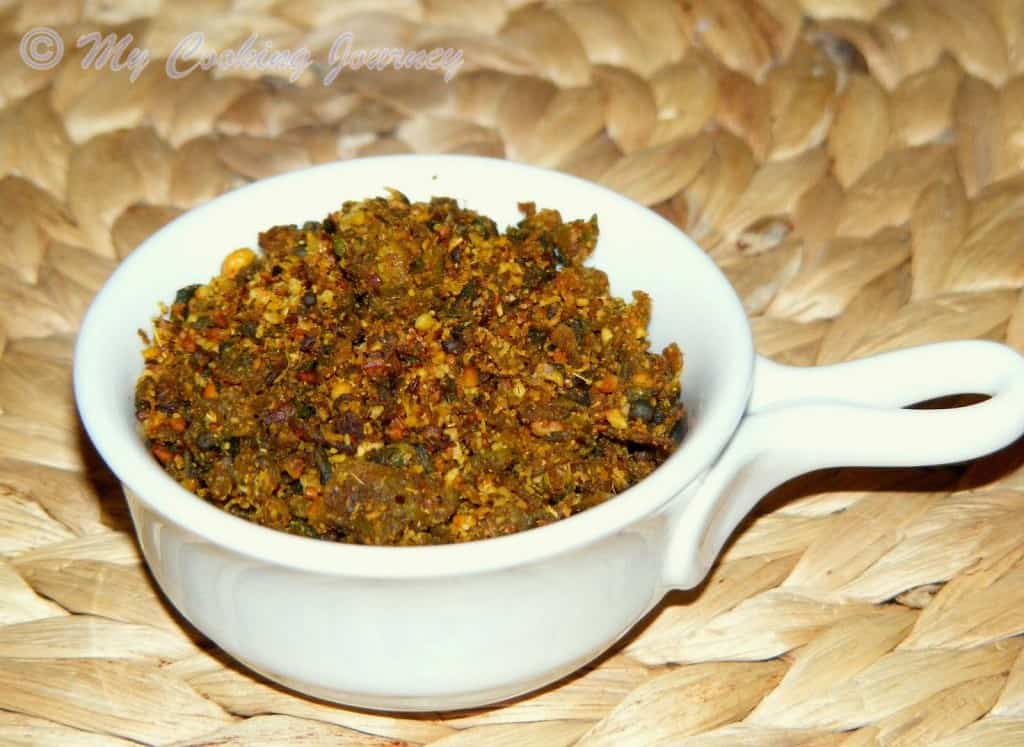 Coming from a South Indian background, podi's are a must have in the kitchen. These are such a life saver when it comes to a busy weeknight dinner. The regular podi's that are stocked in my pantry are
Thengai podi (coconut podi)
,
Paruppu Podi (lentil Podi)
, karuvepillai podi (curry leaves podi) and Poondu podi (garlic podi).
I would highly recommend this recipe to anyone who does not like the bitter gourd, because it sort of masks the bitterness and it tastes great with over some hot rice with a spoonful of nallennai (sesame oil).I had made just enough to eat for one day, but Sowmya had mentioned that this could be stored for up to 10 days.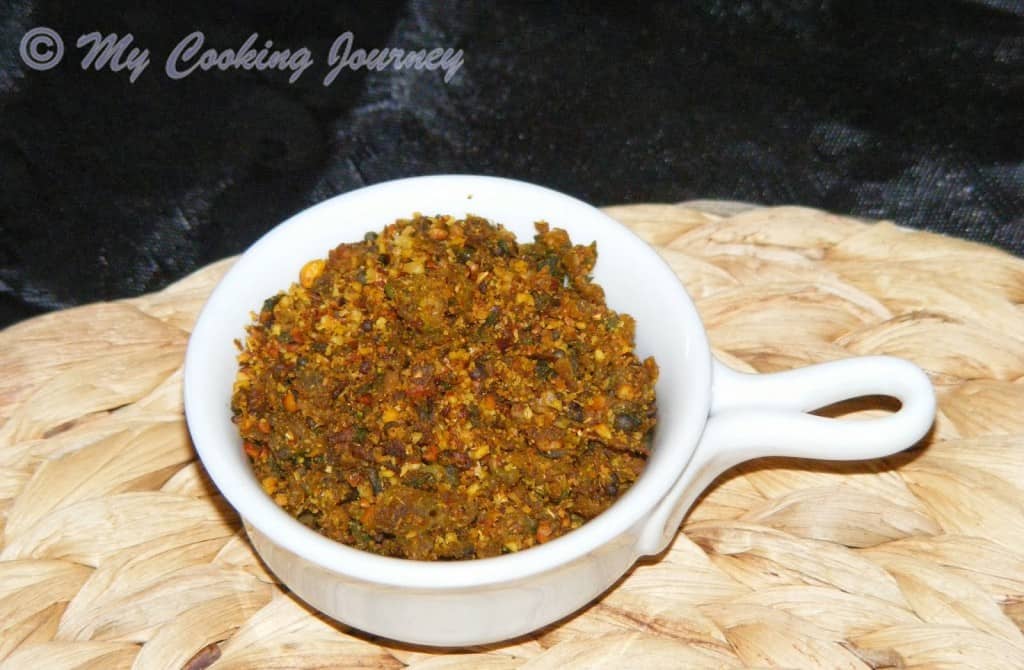 Preparation time – 15 mins plus about 30 minutes to dry out the bitter gourd
Cooking time – 40 minutes
Difficulty level – easy
Ingredients to make Pavakkai Podi – To serve 4-6
Pavakkai / Bitter gourd – 3
Yogurt – 2 tbsp
Mustard seeds – ½ tsp
Turmeric powder – ¼ tsp
Oil – 1 tbsp
Salt – to taste
Asafetida – ¼ tsp
To dry roast and grind together –
Kadalai paruppu / Channa dal – 1 tbsp
Ullutham paruppu/ urad dal – 2 tbsp
Cumin seeds – 1 tsp
Coriander seeds – 1 tsp
Red chili – 3
Tamarind – a small lime size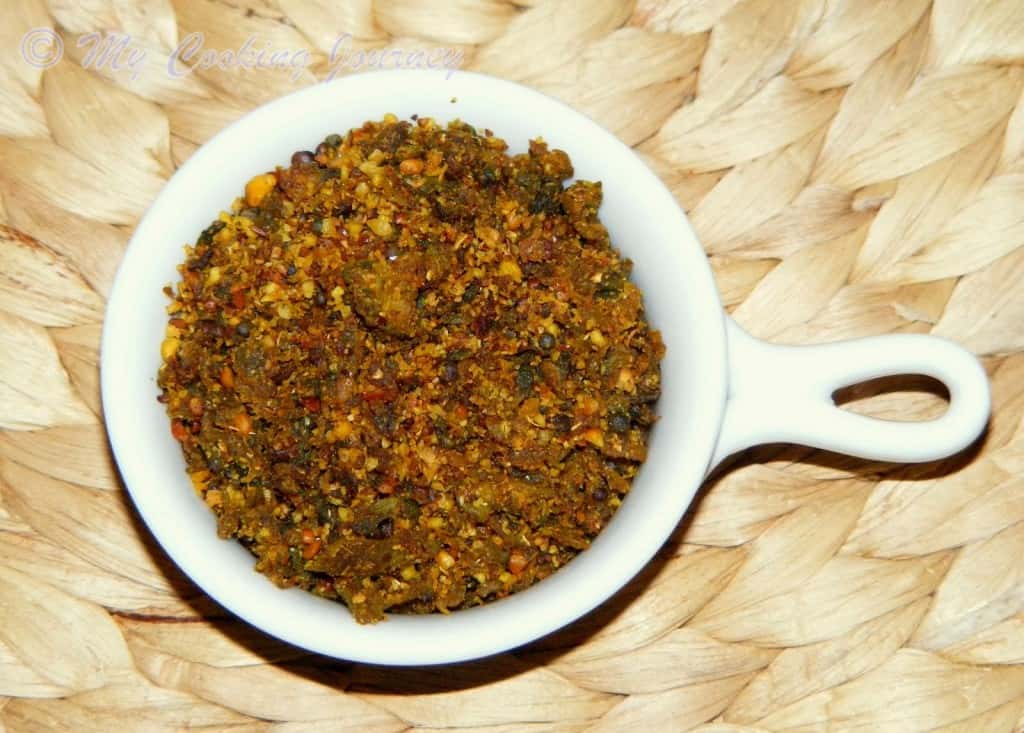 Procedure to make Pavakkai Podi –
Wash the bitter gourd and then slice them vertically. Remove the thick fibrous part in the middle and then grate the bitter gourd in a grater. Now squeeze the grated bitter gourd and spread over a paper towel or kitchen towel for about 10 minutes.
Transfer the bitter gourd to a bowl and mix it with the yogurt. Keep it aside for about 30 minutes. This helps to remove the bitterness from the vegetable. After 30 minutes, squeeze out the bitter gourd and keep it aside.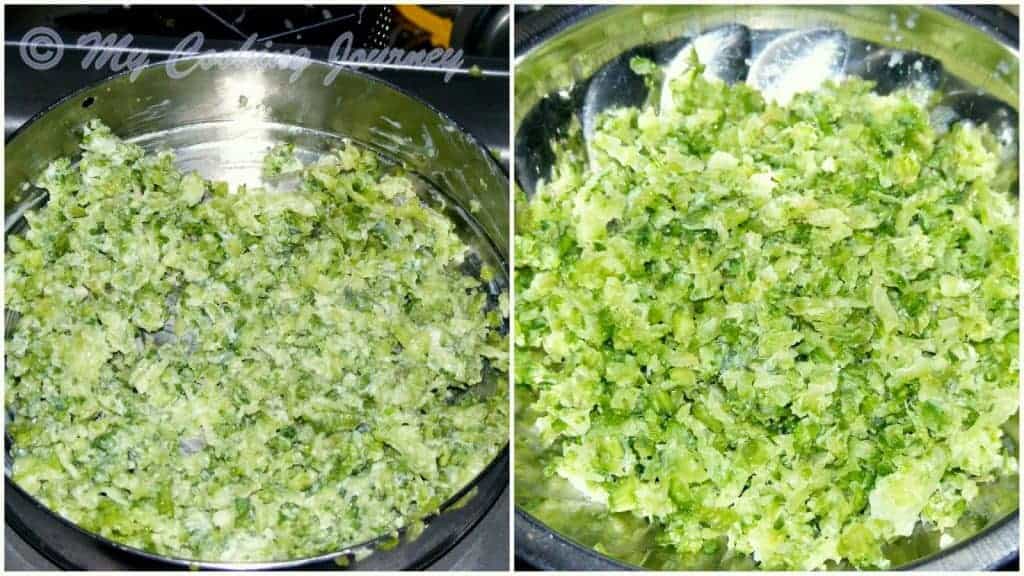 In the meantime, dry roast all the ingredients mentioned above and then grind it into a powder once they cool down.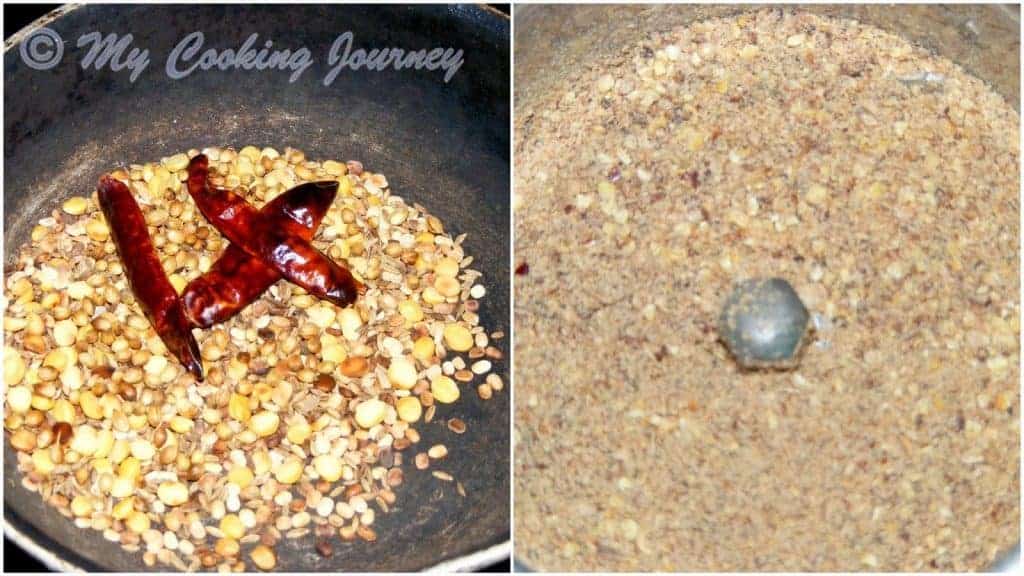 In a pan, heat the oil and add the mustard seeds. Now add the turmeric powder and asafetida and fry it for about 20 seconds. Then add the squeezed bitter gourd and salt and fry it in low flame until the bitter gourds are golden brown and cooked. This takes a good 20 minutes. Make sure you fry it in low flame otherwise you might burn the vegetable.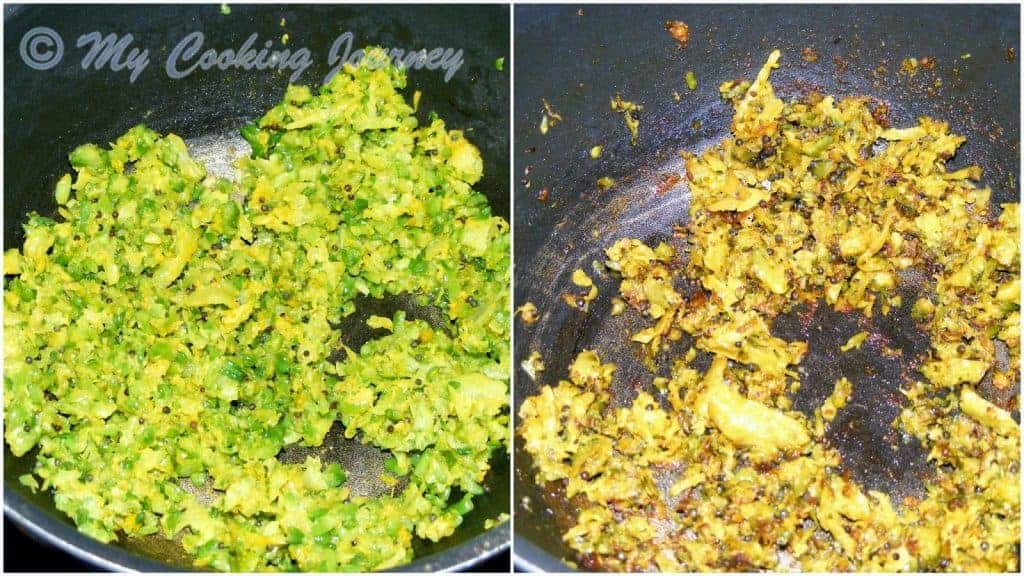 Add the ground powder to the cooked bitter gourd and mix well. Let it fry for about 2 minutes in low flame and then take it off the flame.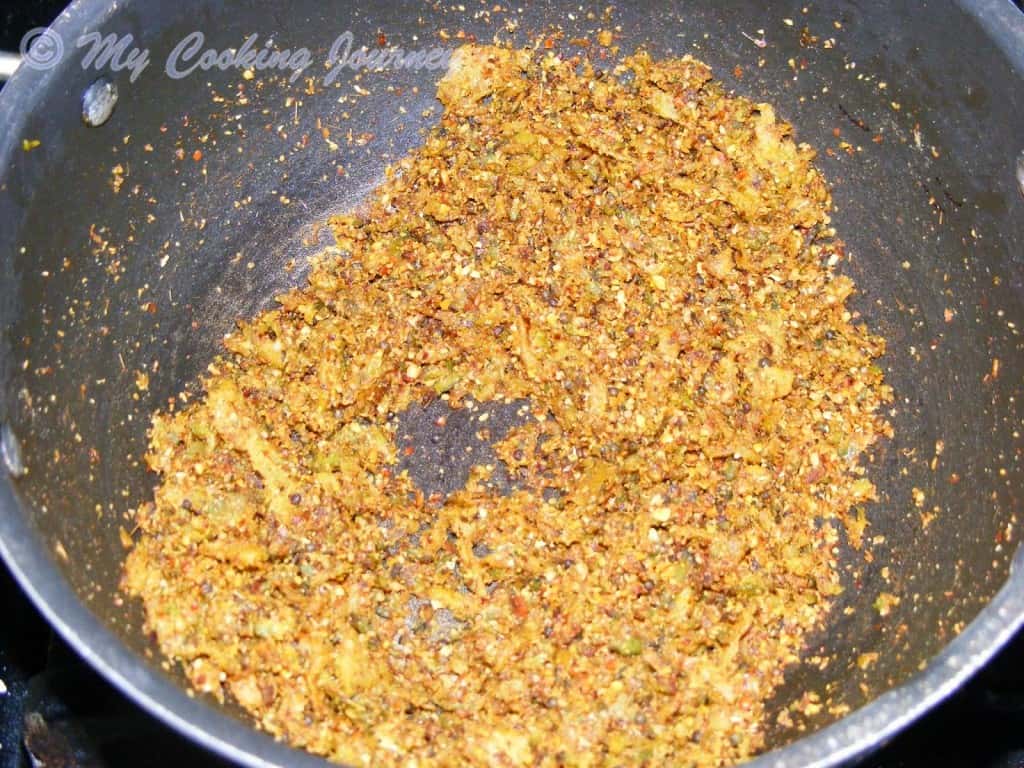 Let it cool entirely and then store in an airtight container.
It tastes great when mixed with hot rice and sesame oil and served with More kuzhambu or any kootu!