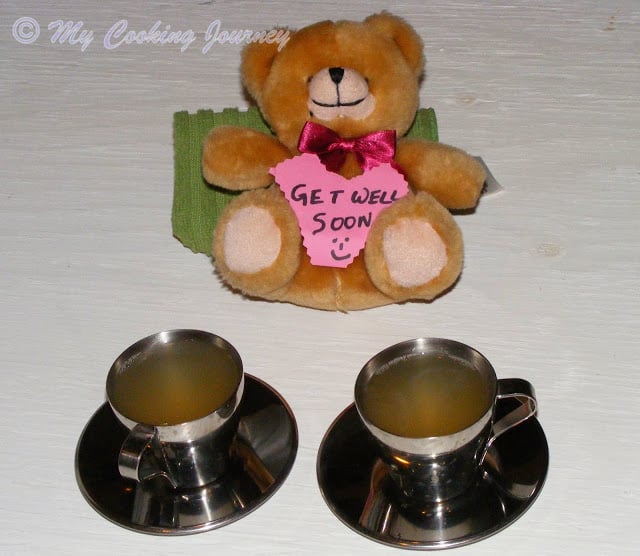 For the second day of blogging marathon, I have shared here a simple concoction of honey lemon and ginger tea that works wonder when taken at the first sign of cold. My 8 yr old has been having this tea whenever he comes down with cold and it is really effective. He loves this so much that even for a little sniffle; he would come to me and ask for this. It is called a tea, but it does not have any tea in it. It is a very simple concoction of honey, ginger and lemon. It takes less than 10 mins to make this and it really soothes the throat. When taken for 2-3 days, it really minimizes the symptoms and helps you feel better.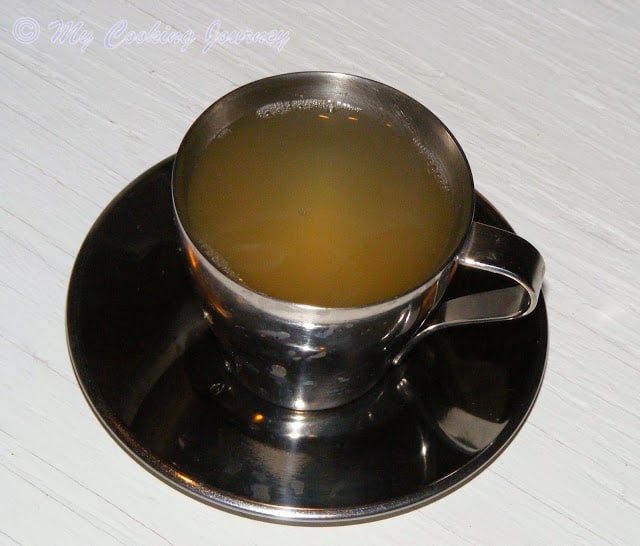 The lemon in the tea is very high in Vitamin C. It also has the capacity to help boost the immune system. Honey possess anti viral, anti bacterial and anti fungal properties. Honey helps a lot to relieve the cough. Ginger contains certain chemical that specifically targets the rhinovirus which is one of the most common cold causing virus. Ginger also is a natural pain and fever reliever which can help one to rest during illness.
This works way better than any cough medicine and is much safer. It is advised that honey should not be given to kids under 2 yrs. So if the kid is older, this works wonder.

Preparation time – 5 mins
Cooking time – 10 mins
Difficulty level – easy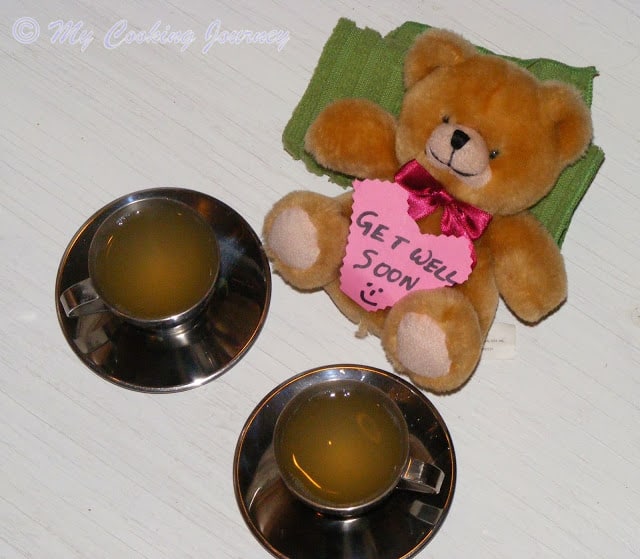 Ingredients to make Honey Lemon and Ginger Tea – (makes 2 servings)
Water – 1 cup
Honey – 3 tsp
Lemon juice – 2 tsp
Ginger – ½ inch piece
Procedure –
Boil the water with the crushed ginger.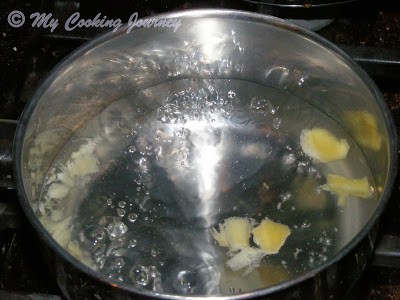 Once the water boils, take it off the flame and add the lemon juice and honey. Mix well and strain it through a tea strainer.
Take small sips when it is still warm. Always check the temperature before giving it to the kids.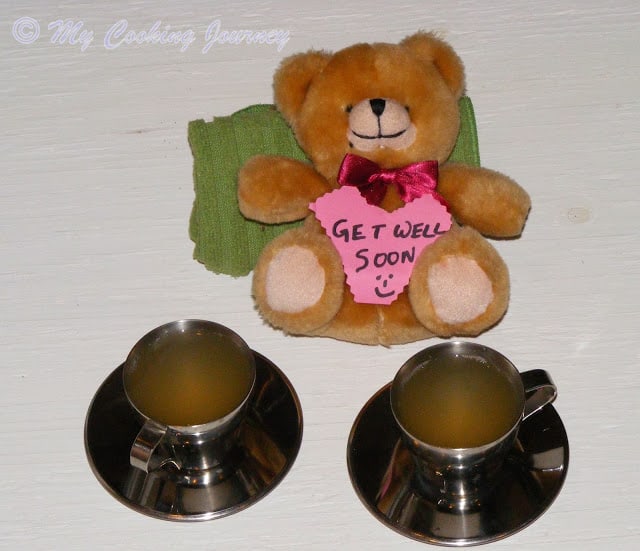 Check out the Blogging Marathon page for the other Blogging Marathoners doing BM# 35