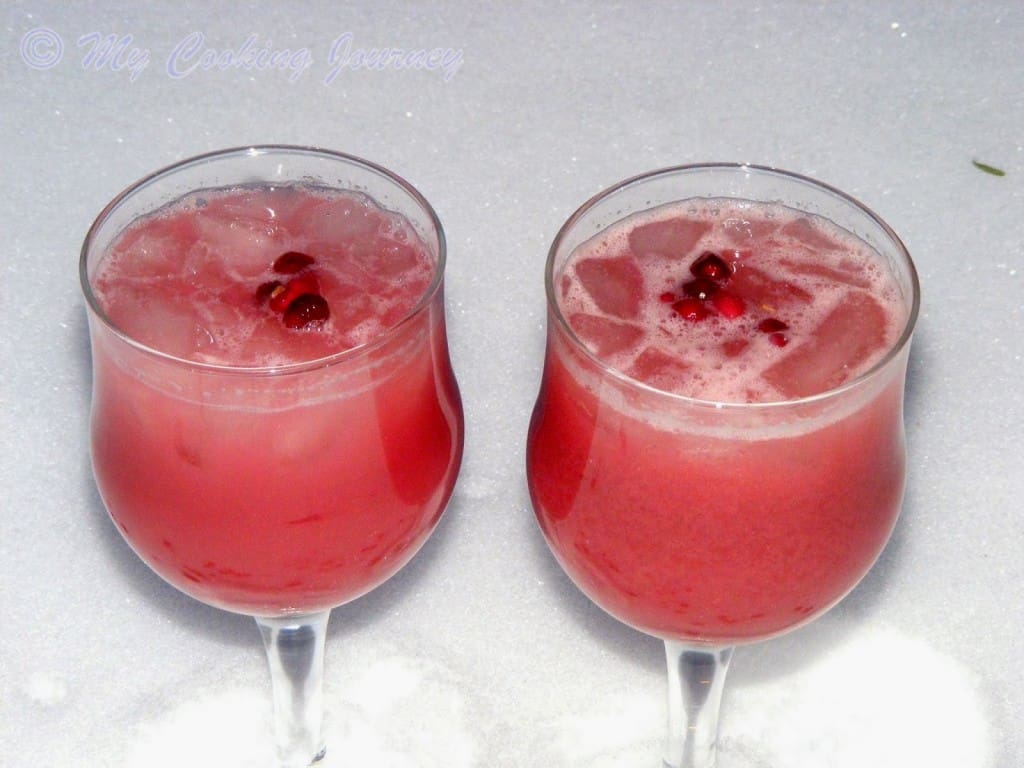 When researching online about the street foods of different parts of the world, this Pomegranate And Orange Juice drink caught my attention right away. The pictures and videos on the internet were just so awesome. The pomegranates are just so juicy and red that I started yearning to make some. Even though the pomegranates I brought locally were not as juicy as the ones found in Turkey, this made up for a wonderful drink. Also, the juicer that they use to juice the pomegranates was a lovely one. Take a look at this link to see how they juice the pomegranate.
I am not even close to owing one of those cool juicers, so I used my blender to juice up the pomegranate and the juicer to juice the oranges. Since I used the blender, I had to use some water to juice the pomegranate, whereas in the streets of Istanbul you would find pure, no water added juice.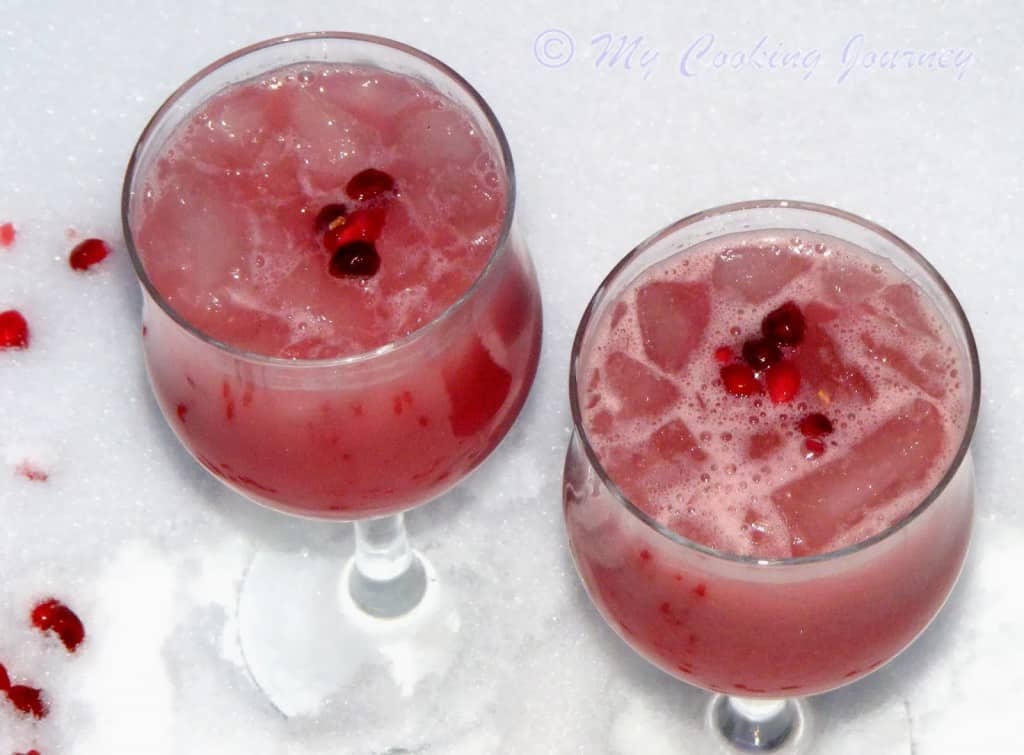 The orange juice helped mellow down the strong flavor of the pomegranate and it actually worked with my son. My older one would eat any fruit except the pomegranate. I made this juice yesterday and he loved it. He announced to me that this will be the way he is going to be eating (drinking) his pomegranate now.
This juice could be made in minutes if you are a pro in removing the pomegranate seeds. This would make up for a wonderful drink with your partner or loved one on the Valentine's Day. It had been snowing quite often all this month and I just could not resist clicking a food picture on the snow. These pictures were shot in my snow covered deck!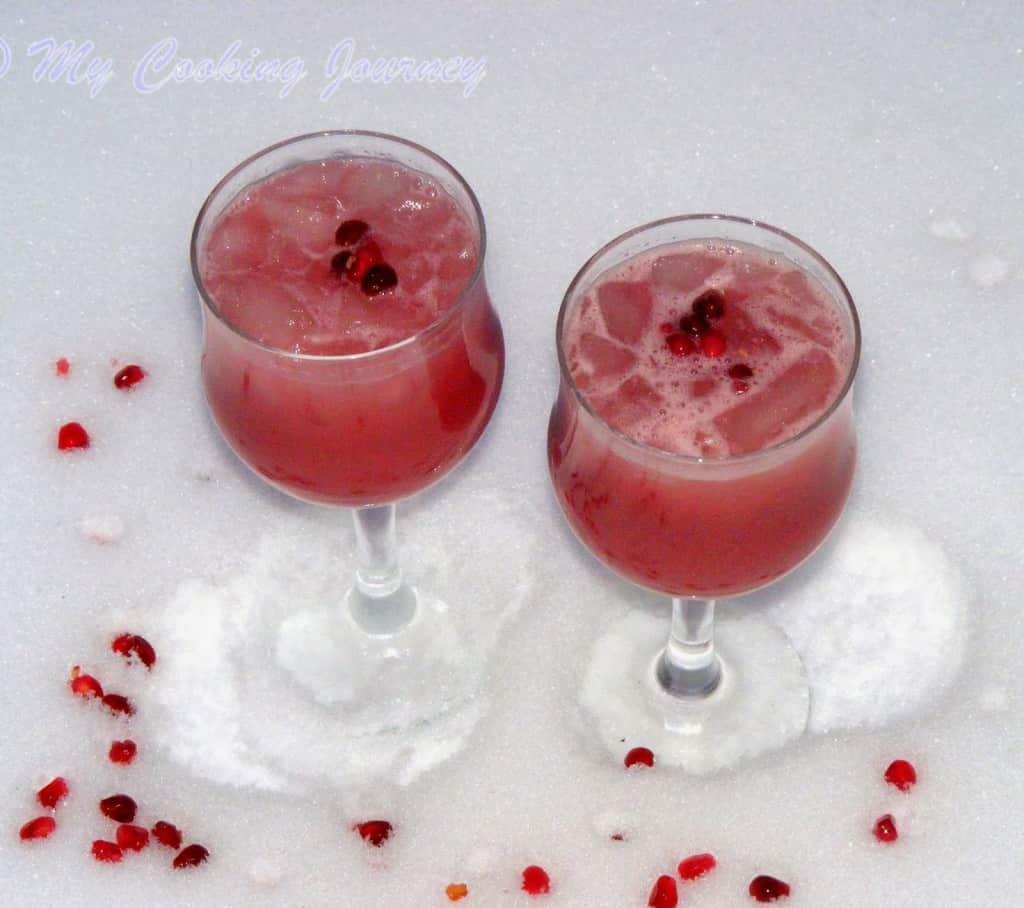 Preparation time – 10 mins
Cooking time – none
Difficulty level – easy
Ingredients to make Pomegranate And Orange Juice – serves 2
Pomegranate – 1
Orange – 1
Ice cubes – to serve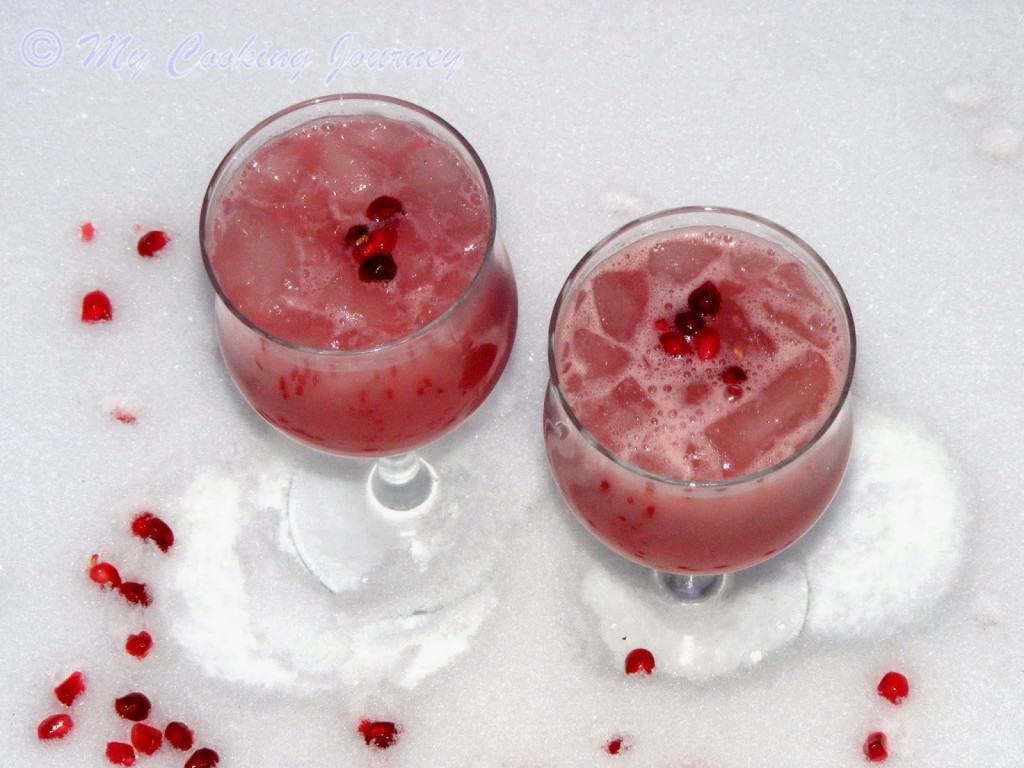 Procedure –
Remove the seeds of the pomegranate and add it to the blender along with 1 cup of water. Blend it well and strain it through a metal strainer to get rid of the pulp.
Juice the orange and add it to the pomegranate juice.
Mix well and serve over ice. This juice required no sugar, since the pomegranates I used were very sweet. If you think that you need it to be sweeter, add some sugar.