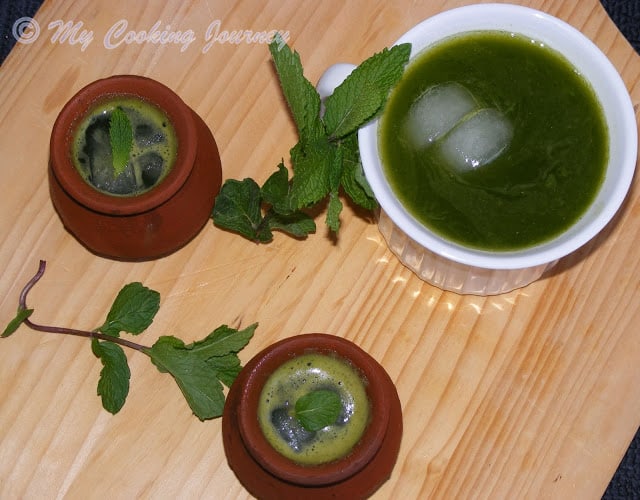 Mint Juice | Pudina Sherbet is one of the recipes that I had bookmarked in summer, but have made it several times since then. The recipe name might make you not want to try it, but this drink flavored with Indian spices is a real thirst quencher. Mint has lot of benefits for the body and if you like the flavor of mint, this will be a real winner recipe. I adapted this recipe from Spice up the Curry and we really liked it.
We have tons of mint growing in our backyard and I am always on the look for using it up. Mint is usually one of the first crop to appear and the last to die in winter. One might look at this as a summer drink, but this can be a perfect one in winters as well. Especially during the holiday season after all the heavy food; this drink might help with digestion.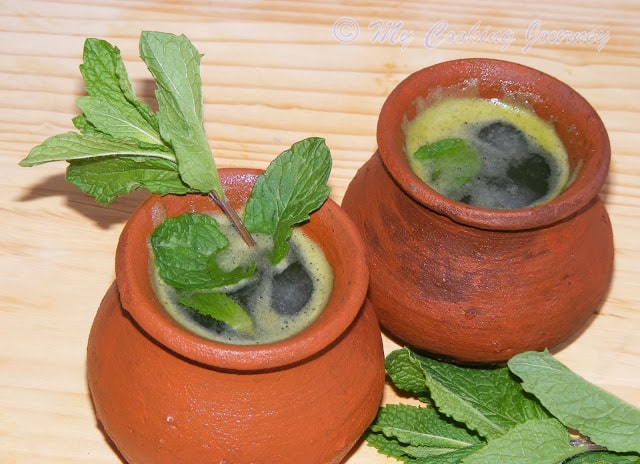 Preparation time – 10 mins
Cooking time – none
Difficulty level – easy
Ingredients to make Mint Juice | Pudina Sherbet – (Serves 4)
Mint leaves – ½ cup (packed)
Honey – 1 tbsp (or use sugar)
Black pepper powder – ½ tsp
Black salt – ½ tsp
Roasted cumin powder – 1 tsp
Salt – to taste
Lemon juice – 1 ½ tbsp
Chilled water – 3 cups (plus some ice)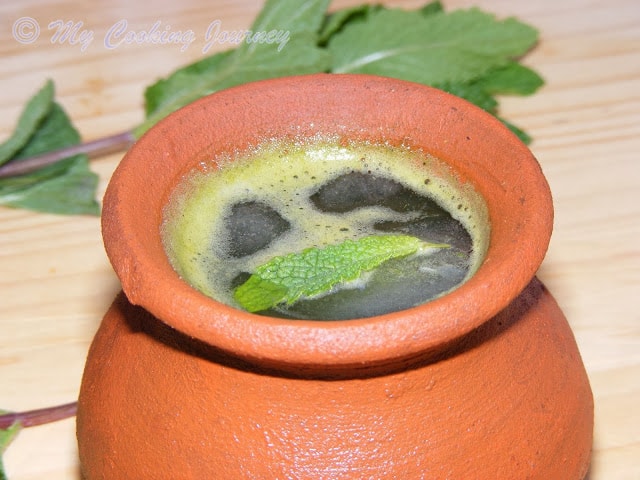 Procedure –
Remove the mint leaves from the stem and wash it well.
Take all the ingredients in the blender with about a cup of water and grind it well.
Strain the juice and dilute it with the remaining water. If you like your drink with little pieces of mint, then skip straining the juice.
Serve it cold!