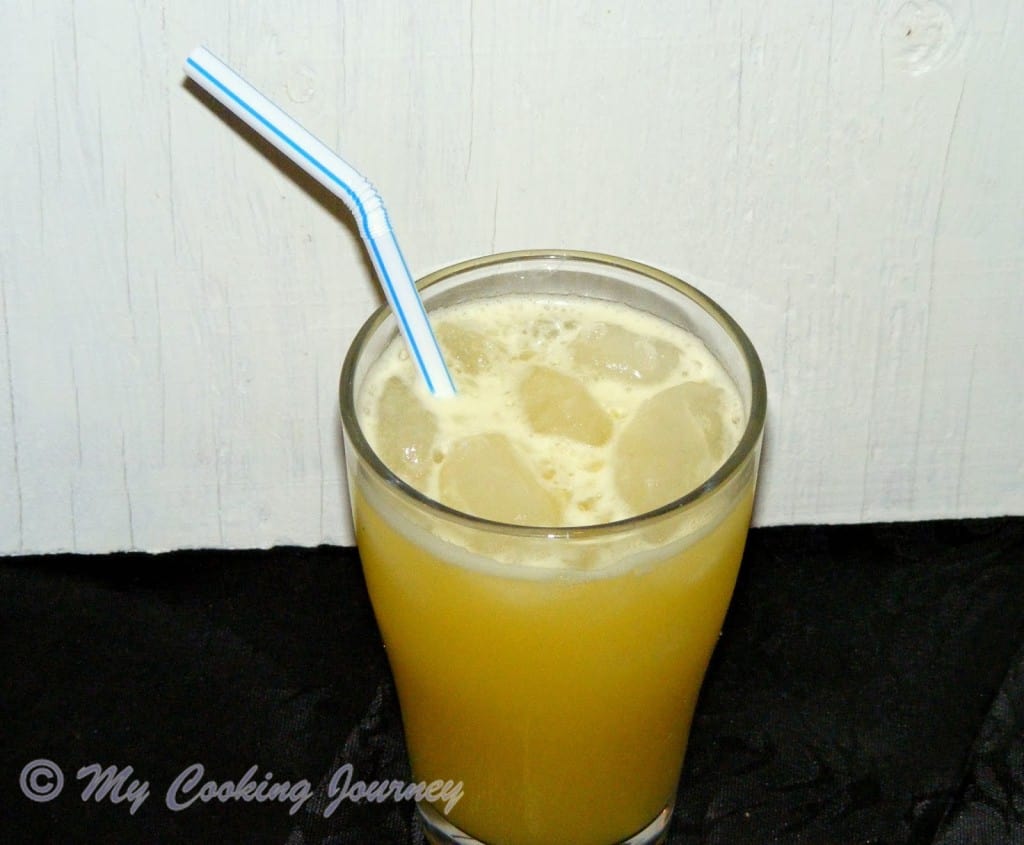 This fruit flavored and non alcoholic Ginger beer is very famous in Africa especially in the Western regions. This recipe could be fermented or matured for few hours, but I made it the unfermented version. It is typically made up of pounded ginger roots and lime mixed with water and sugar, but I found this mildly fruit flavored recipe here that really fascinated me.
The sweetness of the pineapple with the spicy ginger almost reminded me of the sugarcane juice that I used to drink back in India. People give this drink to children to cure minor stomach ailments. Some also use a bit of peppercorn to the drink, but I did not use that here. It is fun to sip through this drink through the meal.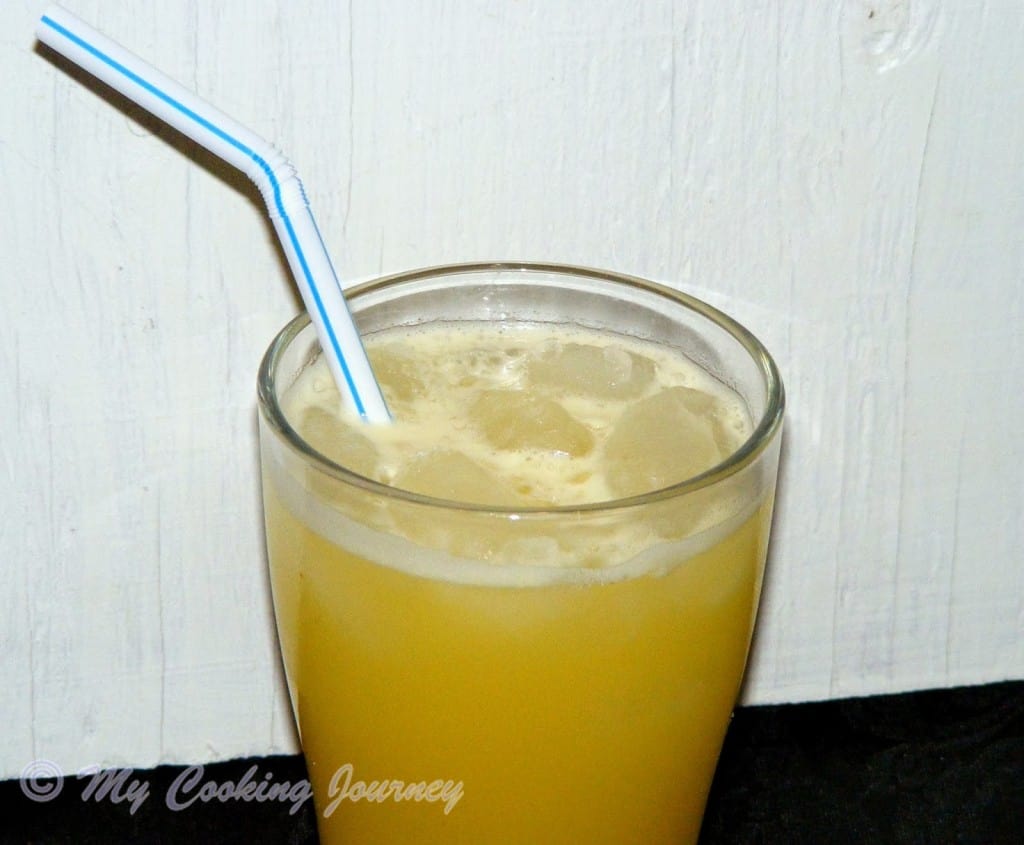 Preparation time – 10 mins
Cooking time – none
Difficulty level – easy
Ingredients to make African Ginger Beer – (makes about a quart)
Fresh ginger roots – ¼ cup (peeled and sliced)
Pineapple - 2 cups (chopped)
Lime juice – 4 tbsp (from 1 large lime)
Sugar – ¼ cup to ½ cup (depending on how sweet you like the drink)
Ice cubes – to serve
Water – 4 cups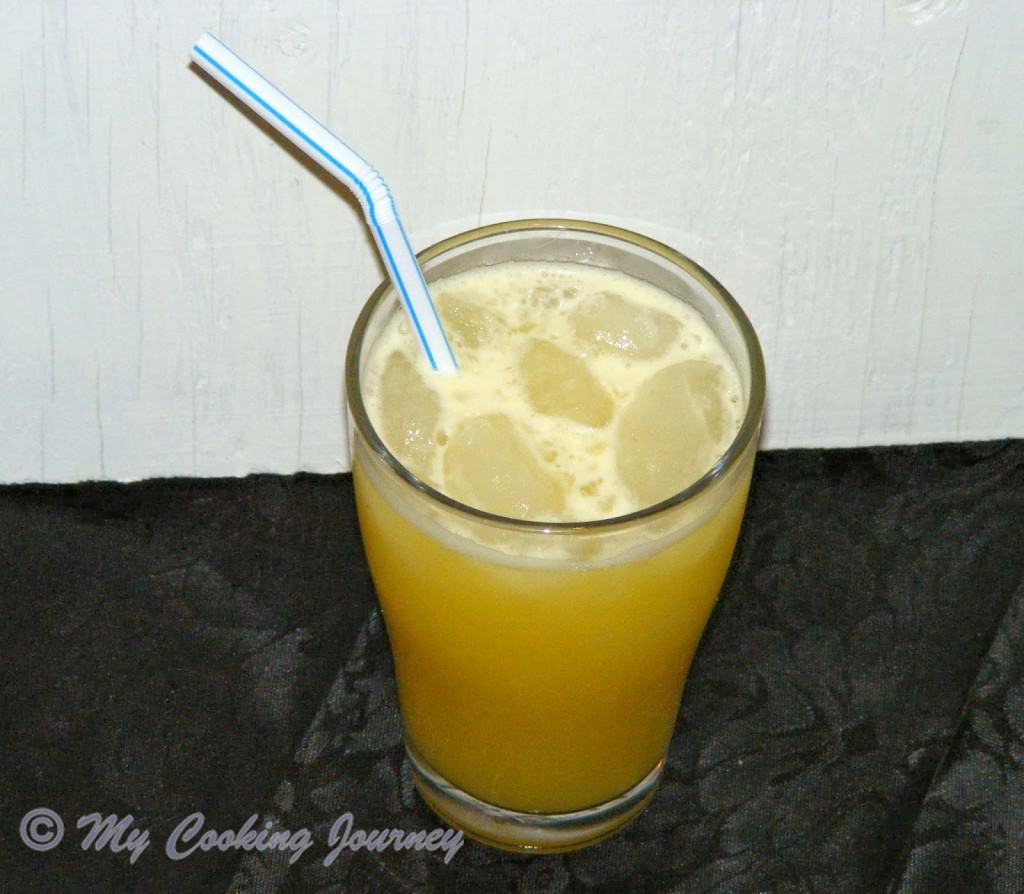 Procedure –
In a blender, add the ginger roots, pineapple and lime juice with about 2 cups of water and grind it to a smooth paste.
Strain the juice through a fine strainer and grind the pulp again with about a cup of water.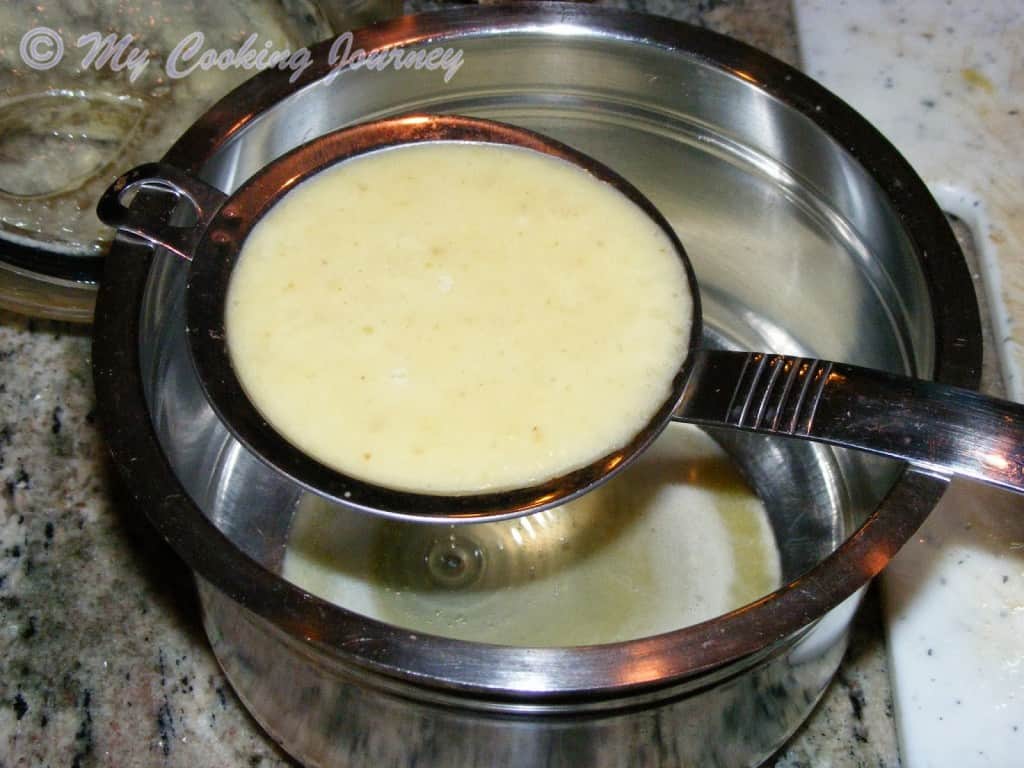 Strain this juice also and then add the sugar, remaining one cup of water and mix well.
Serve the African Ginger Beer over crushed ice.