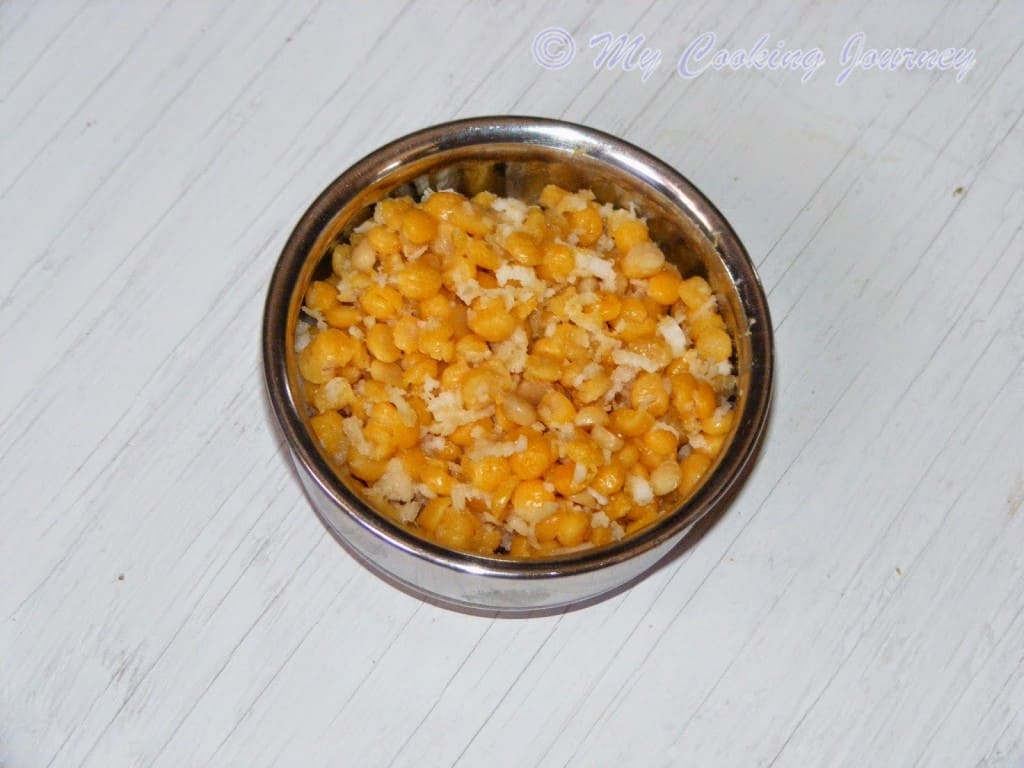 Kadalai Paruppu Sweet Kosumalli is a very traditional sweet kosumalli served in weddings and functions. I always adore and love to eat the different variety of sweet and spicy dishes that they serve in a wedding. One of the reasons I love going to weddings, apart from the dressing up part is the food. The flavors are so different in a kalyana saapadu that I fail to get anywhere else.
This kosumalli is very simple to make and adds protein to the meal. It is mildly sweet and I would recommend that we include one such protein source with all our meals. The quantity of sugar can be adjusted based on one's liking. I have made it medium sweet here. When asking my mother about a kosumalli recipe for the Tamil Nadu Special Virundhunar Saapadu series, she gave me the recipe. My patti was also with amma and she right away suggested that I make it.
This recipe is a part of my Tamil Nadu special Virundhunar Saapadu! Do make sure to see my complete set up and lunch idea.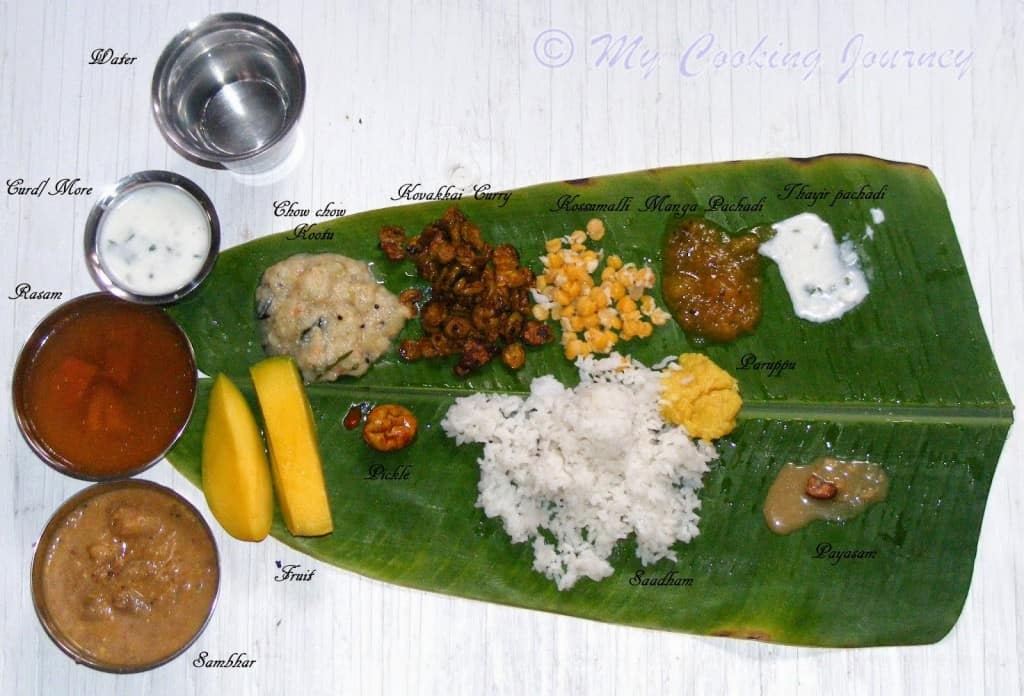 Preparation time – 30 minutes
Cooking time – 20 minutes
Difficulty level – easy
Ingredients to make Kadalai Paruppu Sweet Kosumalli – (serves 4)
Kadalai paruppu / Channa dal – ½ cup
Sugar – 2 tsp
Salt – a pinch
Coconut – ¼ cup (grated)
Procedure –
Soak the kadalai paruppu for about half an hour.
Cook the paruppu in plenty of water and a pinch of salt until it is soft (but still holds the shape).
Drain in a colander and let it sit for few minutes to completely drain.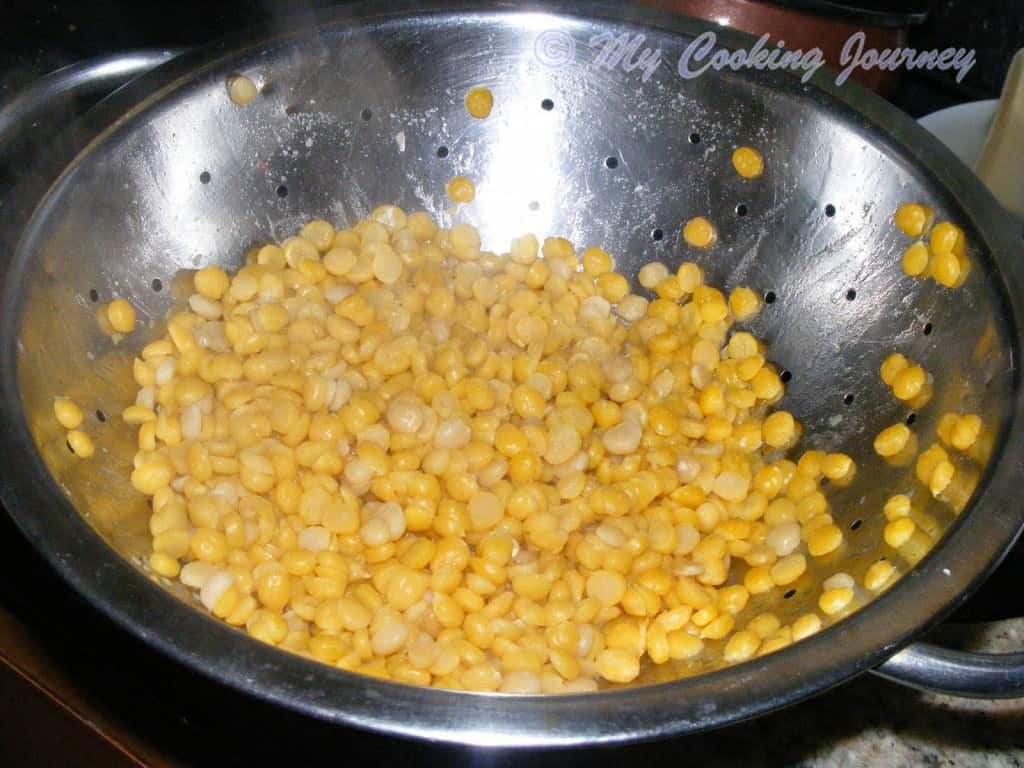 Just before serving, add the grated coconut and sugar to the cooked dal and mix well.
Serve with the meal or as snack by itself!