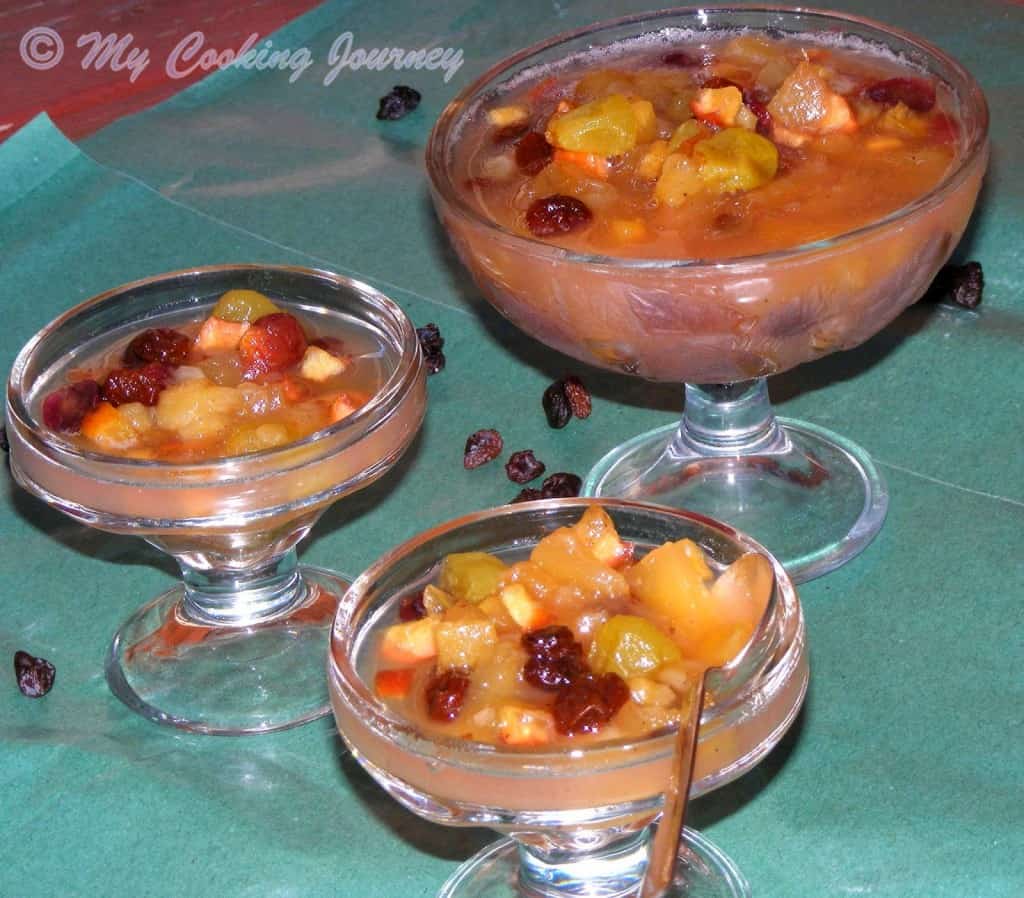 This Mixed Fruit Pachadi is my last post under the summer special recipes. Once summer comes lot of tropical fruits also arrive. Also this is the time for weddings (in India) and that is the inspiration for this pachadi. I have eaten this fruit pachadi at almost every Tamil Nadu Brahmin wedding and I just love the flavors in it. When I asked my mother, she said that this is very easy and all the flavors come from the combination of fruits used in it. I used whatever is available here, but literally any fruit that you like can go into this pachadi. This is a lovely treat for the kids and a good way to get the kids to eat the fruits.
Preparation time – 20 minutes
Cooking time – 30 minutes
Difficulty level – easy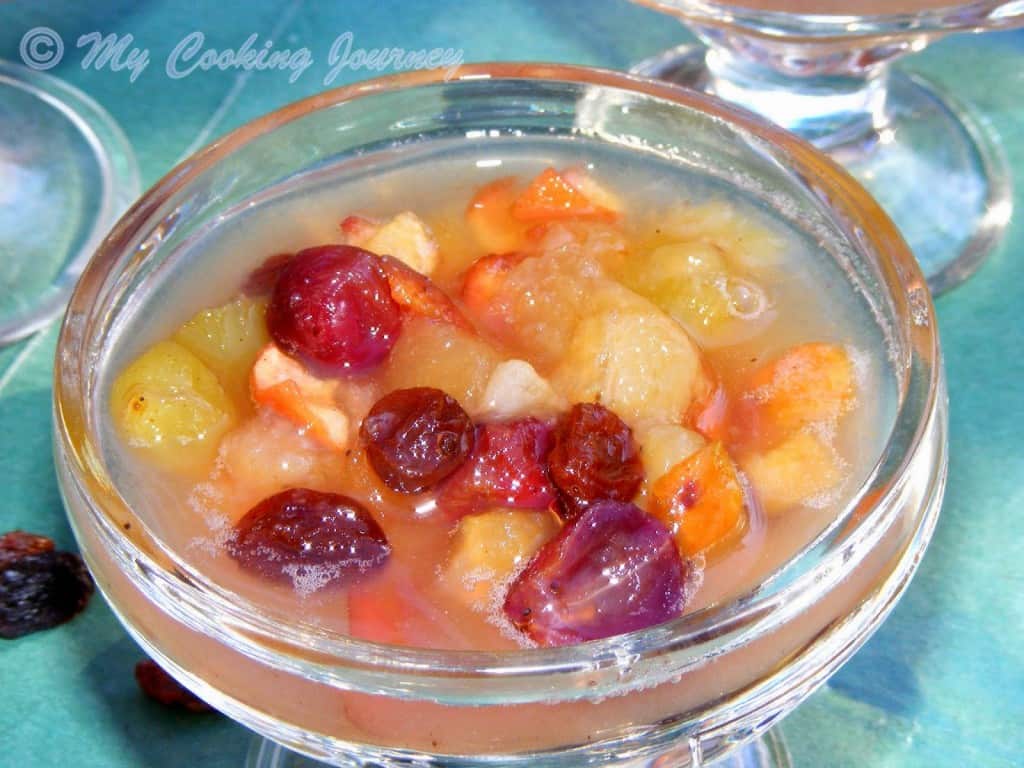 Ingredients to make Mixed Fruit Pachadi – (serves 4-6)
Assorted mixed fruits (chopped into tiny pieces) – 4 cups (apples, mango, grapes, papaya, pineapple,banana orange etc)
Raisins – ¼ cup (optional)
Sugar – ¾ - 1 cup
Water – ½ cup
Cardamom powder – ¼ tsp
Procedure –
Chop all the fruits into very small bite size pieces.
In a pan combine the sugar and the water and mix well. Cook on medium flame until one string consistency is reached.
Now add the cardamom powder and the chopped fruits and raisins and mix well.
Cook for about 5 minutes in medium flame until the fruits soften a bit. You do not want the fruits to become too soft or mushy and they should still retain their shape. You just want to cook them so that the flavor of the syrup gets absorbed by the fruits and they thicken a bit.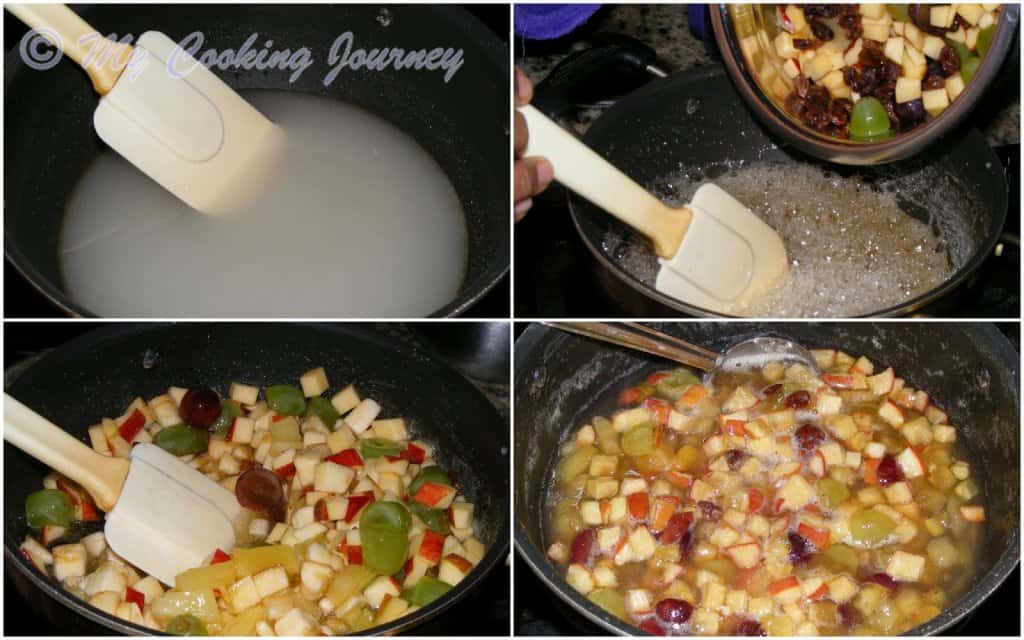 Remove from flame and let them cool down to room temperature and then serve the Mixed Fruit Pachadi with meal or a snack.