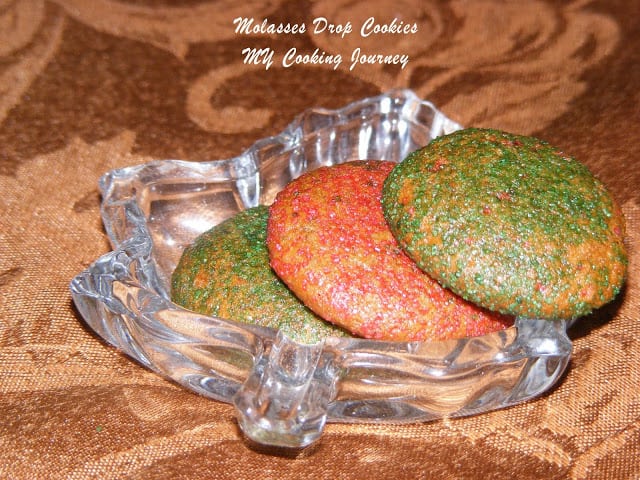 December is here and this is my delightful baking season. I bake load of cookies and cakes to give out to our friends and teachers. This is also the time when I make a lot of new recipe that I have never made before. This Molasses Drop Cookies is one such recipe that has been in my bookmark for about a year. This is from Martha Stewart's website, but I think it is from one of her guest writer.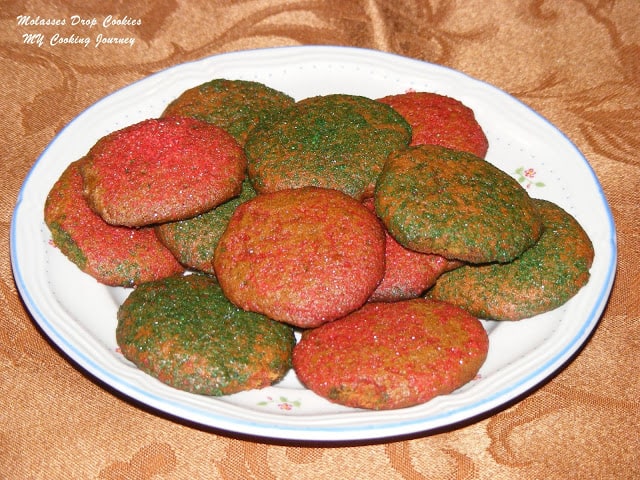 Now coming to describing the cookie, this one is an ultimate pantry cookie. The ingredients needed for this cookie are not difficult to find and they should be readily available in your pantry. There are no special gadgets needed to bake these cookies. All we need is a big mixing bowl, a whisk and a spatula to make the cookie dough. I used some colored sugar to coat the cookies. When the cookie is baking in the oven, the whole house smells very inviting. Also the dough freezes really well. So make some for today and pop some in the freezer to make it later. Let's get baking…
Preparation time – 10 mins
Cooking time -10-12 / batch of cookies
Difficulty level – easy
Ingredients to make Molasses Drop Cookies – (makes around 5 dozen small cookies)
All purpose flour – 1 ¾ cup
Baking soda – ½ tsp
Cinnamon – ½ tsp
Salt – ½ tsp
Ground ginger – ¼ tsp
Cloves – ¼ tsp
Light brown sugar – ½ cup Packed
Unsalted butter – 4 tbsp (melted)
Unsulfured Molasses – ¼ cup
Whole milk – ¼ cup
Large egg – 1
Sanding sugar – for rolling the cookie dough (optional)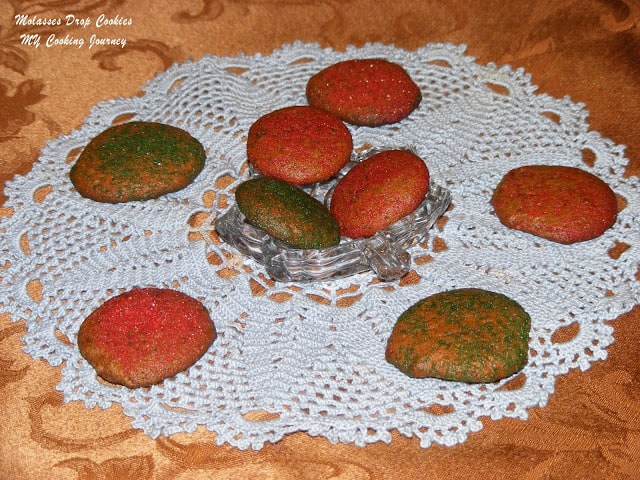 Procedure –
Preheat the oven to 375 F.
Melt the butter in a small sauce pan or in the microwave. Keep an eye on the butter, because they melt really quickly and it could burn easily. We do not want brown butter in the cookie.
In a large bowl measure the flour. To this add all the ground spices, salt and baking soda. Using a whisk mix everything to combine.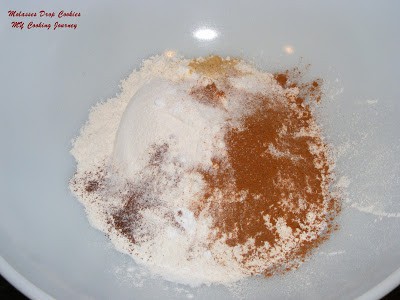 Now add the brown sugar to the bowl and give it a whisk to combine.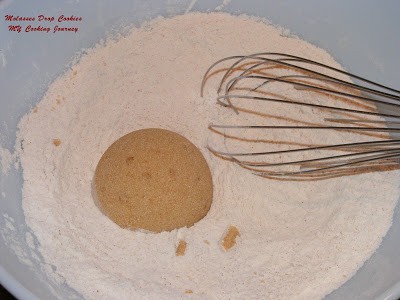 To the above mixture, add the melted butter, molasses, milk and egg.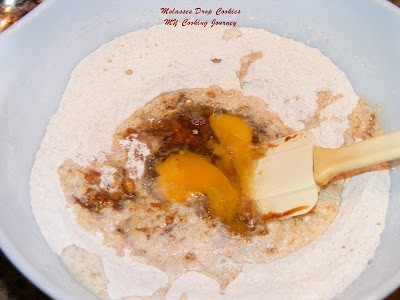 Using a spatula mix everything well. The batter will be slightly on the wetter side.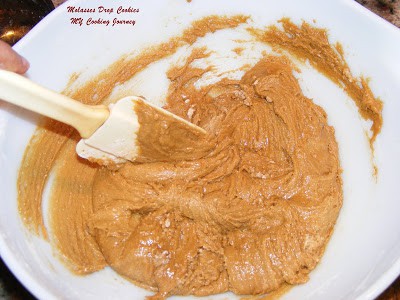 Now using a small scoop or a teaspoon measure, scoop the dough and place it in a parchment lined baking sheet. Get it into the refrigerator for about 10 mins, so the dough firms up a little bit.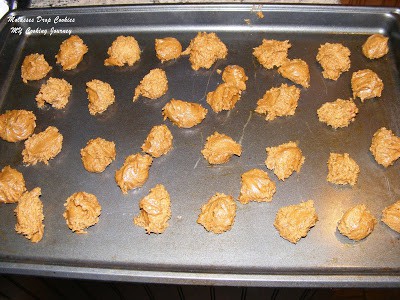 Now take the dough out, shape it and roll it in the sugar. Place them back in the baking sheet lined with parchment and flatten it with the back of a glass.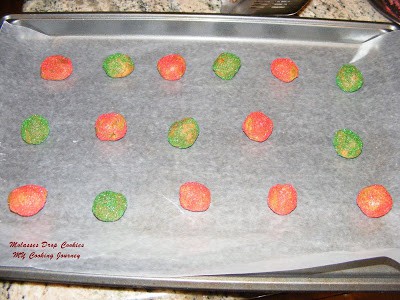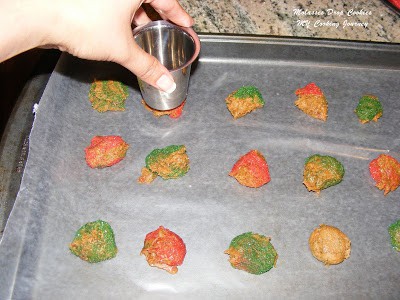 Get the cookies in the oven for about 10 to 12 mins. They cook very quickly, so keep an eye on them.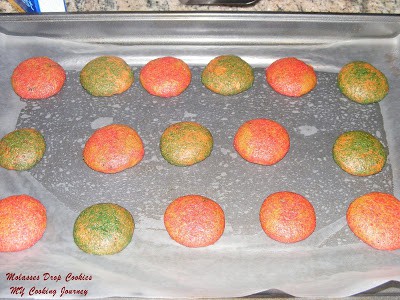 Remove it on a cooling rack and let it cool completely.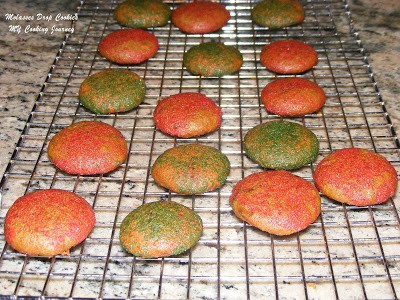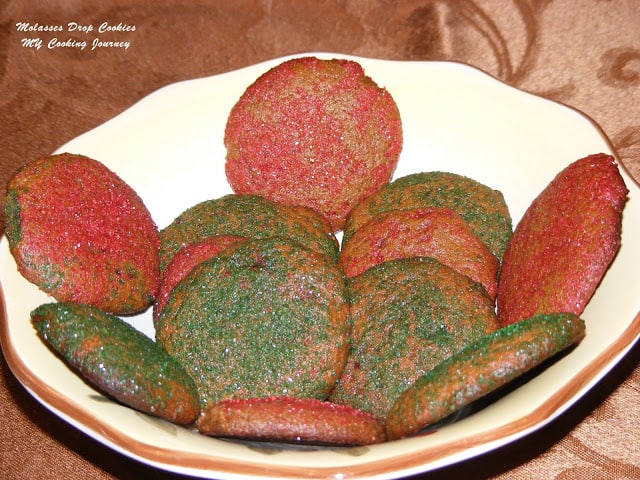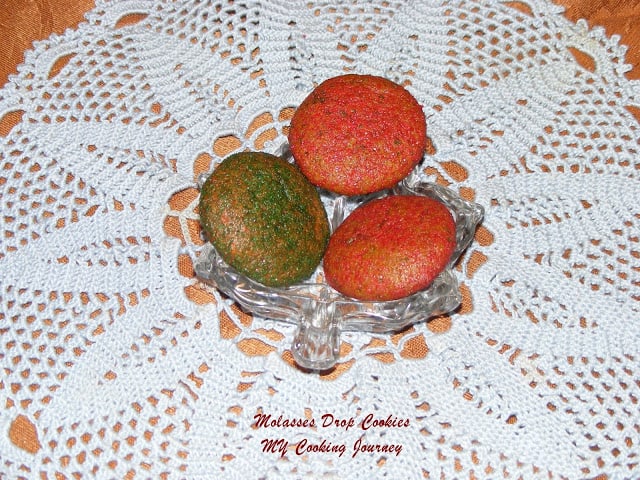 To freeze the dough –
Scoop the cookie dough in a baking sheet and put it in the freezer until they are rock hard. Now gather everything and put it in a freezer bag and get it back in the freezer. When ready to bake lay them in the cookie sheet and let it thaw for few minutes. Then roll it in the sugar and bake them. Do not roll the cookie dough in the sugar and freeze.