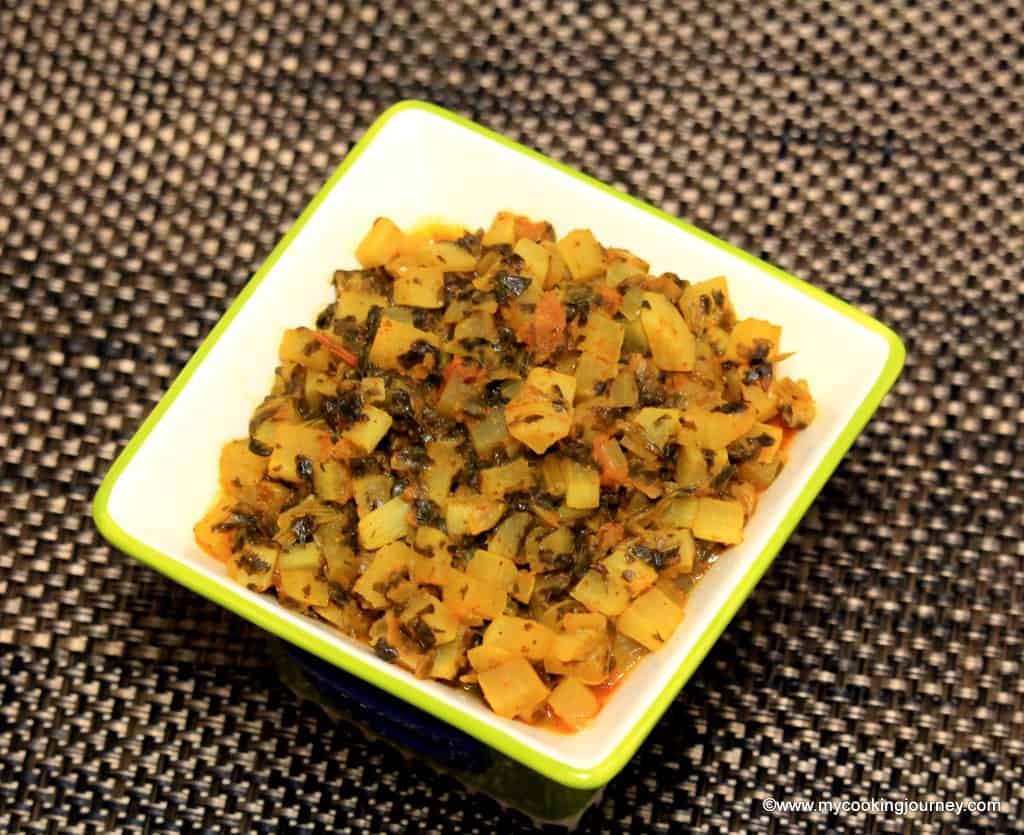 Radish is yet another root vegetable that is very commonly used in Indian cooking. In South India, one of the major recipes that we use radish is in Sambhar and that is the only one I grew up eating. I love the radish for its crunch and it is one of the reasons my kids love it too. I have to put loads of radish in sambhar when I make it as they love to munch on it. After coming to US, I have started using the small, pink radishes in salad as they are not as pungent as the Daikon (the long Indian variety).

Since my kids love radish so much, I recently started making this mooli palak subzi. When I was talking to my mother, she mentioned that they mooli subzi are very commonly made with its leaves back in the North. Here in US, most of the times, the mooli is available without its leaves and seldom do we find them with fresh, green leaves. So I decided to use spinach along with the radish to make this subzi which paired really well with roti. If you get your hands on fresh radish leaves, make this subzi using the radish greens instead of spinach.
My other recipes with radish -
Radish Subzi
Radish Sambhar / Mullangi sambhar
Radish Raita
Radish Paratha / Mooli paratha
Preparation time – 10 minutes
Cooking time – 30 minutes
Difficulty level – easy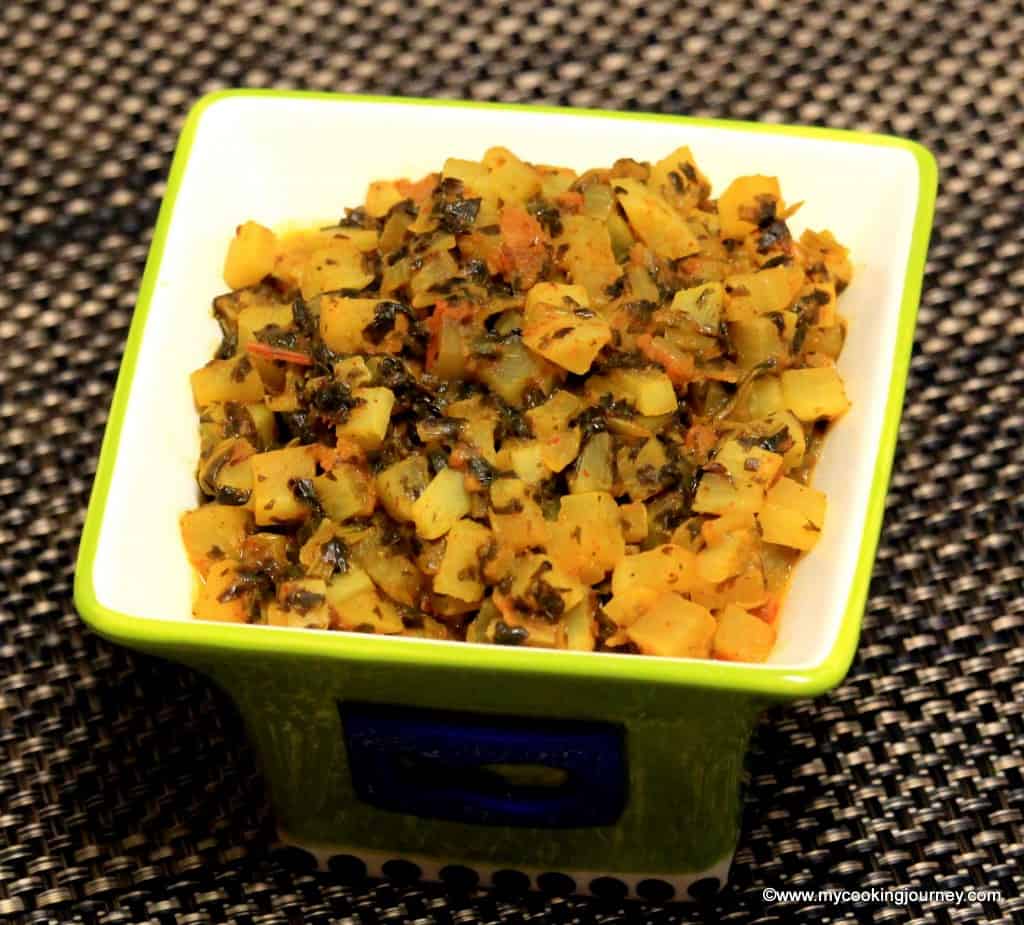 Ingredients to make Mooli Palak Subzi – serves 4
Radish / Mooli / Daikon – 2 large ones (around 2 ½ cups chopped)
Spinach – 1 cup
Onion – 1 (finely chopped
Tomatoes – 2 (finely chopped)
Ginger – ½ inch piece (finely grated)
Cumin seeds – 1 tsp
Turmeric powder – ½ tsp
Red chili powder – 1 tsp
Dhania jeera powder – 1 tsp
Salt – to taste
Oil – 2 tbsp
Procedure –
Wash the radish well and scrape the skin. Chop it into bite size pieces. I used frozen chopped spinach and I used it as is in the recipe. If using fresh spinach, wash it well and chop it.
In a pan, heat the oil and add the cumin seeds. Let the seeds splutter and then add the onions. Let the onion cook until it turns translucent. Now add the grated ginger and cook for about 30 seconds.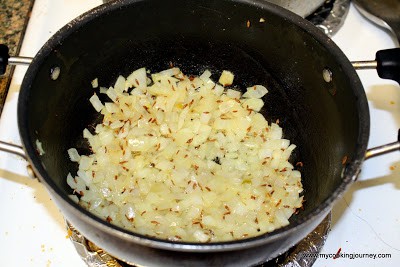 Add the chopped tomatoes along with salt and spices and let it cook until the tomatoes are soft.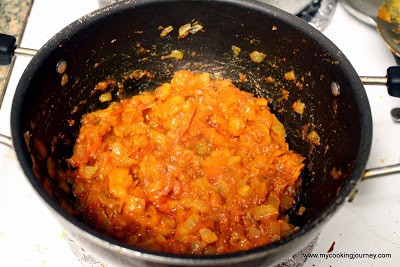 Now add the spinach and the chopped radish and mix well. Sprinkle little water and cover the pan. Let the radish cook until it is slightly softened. I like to have a little crunch and hence do not overcook it. If preferred, you could also pre cook the radish and then use it in the subzi.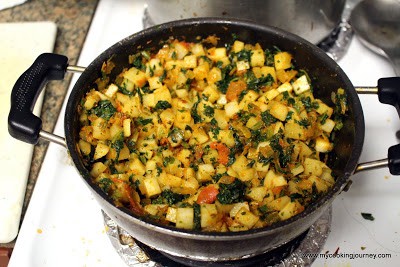 Once the radish has cooked, open the pan and let it sauté for few more minutes. Turn off the flame and serve with roti or rice.