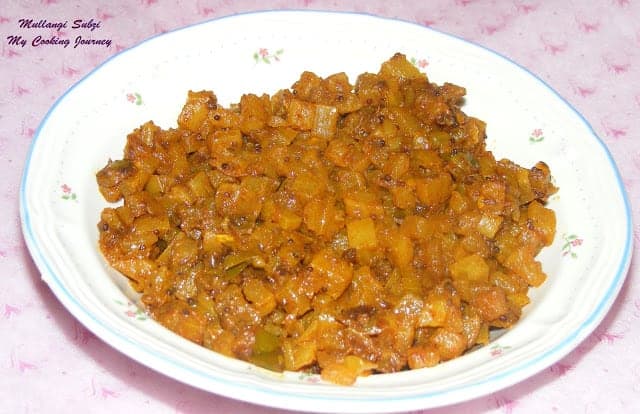 This is my first time that I am making a side dish with Radish. My kids love radishes and the only way they have it in sambhar or kuzhambu. I had couple of radishes in my refrigerator and when thinking of what to make as a side dish for chapatti, I experimented with this Mullangi Subzi recipe. It was a dry subzi and was a lovely accompaniment for chapatti.
Preparation time – 10 mins
Cooking time – 30 mins
Difficulty level – easy
Ingredients to make Mullangi Subzi – serves 4
Radish (White long ones) – 2 (chopped into ½ inch pieces)
Onion – 1 (chopped)
Green chilies – 2 (chopped)
Cumin seeds – 1 tsp
Ginger – 1 tbsp (grated)
Turmeric powder – ½ tsp
Sugar – 1tsp
Amchur/ dry mango powder – 1 tsp
Red chilies powder – ½ tsp (optional)
Salt – to taste
Ghee or oil – 1 tbsp
Procedure –
Heat ghee or oil in a pan and once it is hot add the cumin seeds. Once the cumin seeds changes color, add the chopped onions and the green chilies and mix well. Sauté until the onions turn translucent.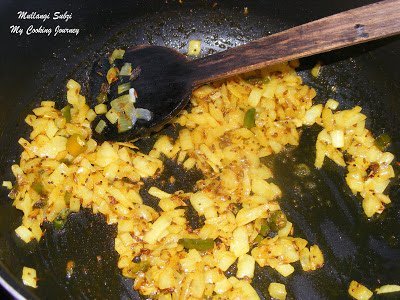 Now add the chopped radish and mix well. Also add the turmeric powder, chili powder, ginger and salt. Add about a ¼ cup of water, cover and let the radish cook well (about 8-10 mins).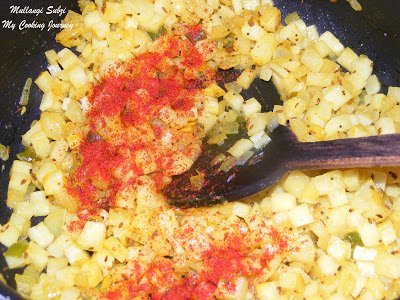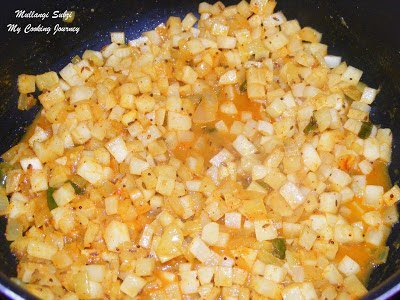 Once the radish is cooked and soft, add the sugar and the amchur powder and mix well. Cook further for about 10 mins, until all the water evaporates.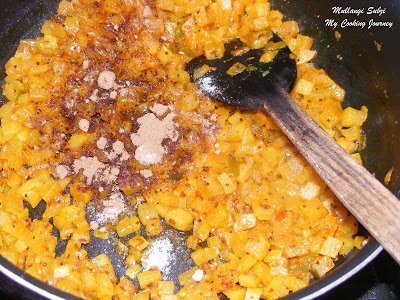 Serve hot with rotis!!
I served the Mullangi Subzi with pulkas and masoor ka dal.