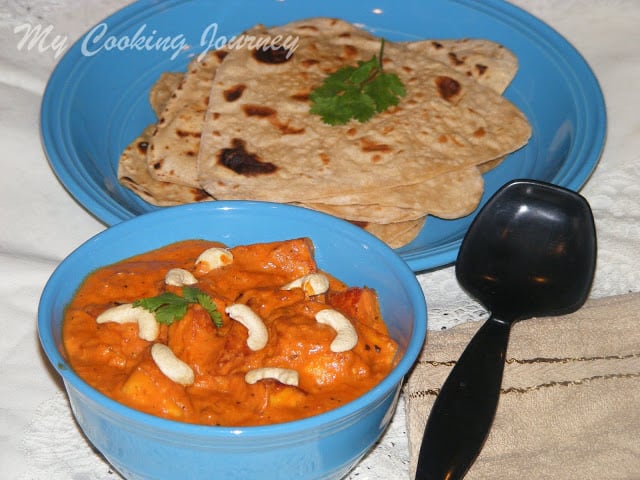 This is the last week of BM 25 and for the second day with the theme of cooking from a cook book, I have chosen to work with a cook book called Fabulous Flavors (vegetarian). A little intro about the book; this cookbook was put together by a committee as a fund raising project for EASA's (External Affairs ministry's spouses Association) charitable trust. This cookbook has a collection of recipes that has been developed by generations of EASA's members. The photography in the book is amazing and that credit goes to Karan Khanna. This is the only book I have from their collection, but they have mentioned that they have many (about 20) books published so far.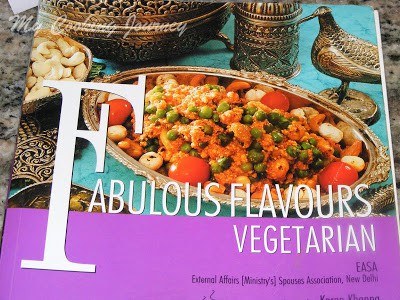 Recipe picture from the book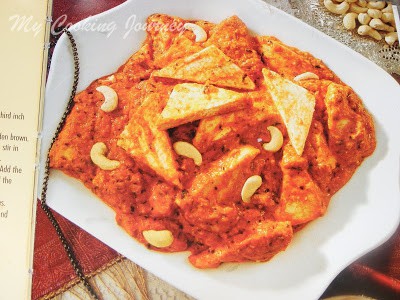 The recipe itself is very simple to make and is loaded with layers of flavors. It is rich gravy and would be perfect when entertaining. The original recipe used paneer without frying. I shallow fried the paneer and used it in the recipe.
Preparation time – 10 mins
Cooking time – 30 mins
Difficulty level – easy
Ingredients to make Shahi Paneer – (serves 4)
Paneer (Indian cottage cheese) – 500 gms
Onion – 2 (grated)
Ginger – 1 inch piece (grated)
Dry fenugreek leaves (kasoori methi) – 1 tbsp
Red chili powder – ½ tsp
Garam masala – ½ tsp
Green chilies (slit lengthwise) – 2
Tomato puree (thick) – 1 cup (I used one small time of tomato paste)
Cashew nut – ¼ cup plus few to garnish
Fresh cream – ¼ cup (I used heavy cream) plus a little to garnish
Salt – to taste
Cilantro – few
Oil – 3 tbsp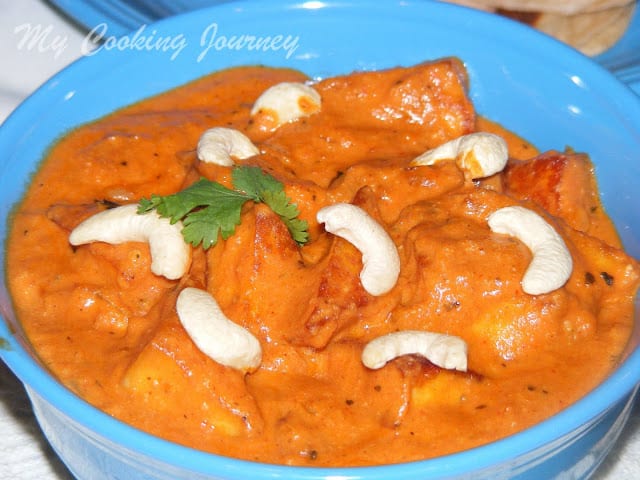 Procedure to make Shahi Paneer –
Cut the paneer into diamond shape pieces about one third inch thick. Heat about 1 tbsp of oil in a pan and add the paneer pieces. Shallow fry them until they are golden brown. Flip over to the other side and then fry for few seconds. Drain on a paper towel and keep aside.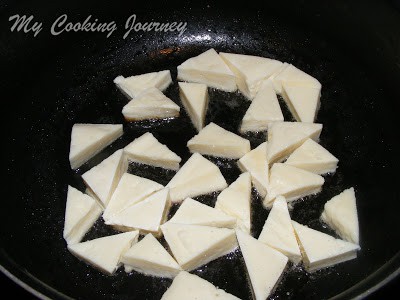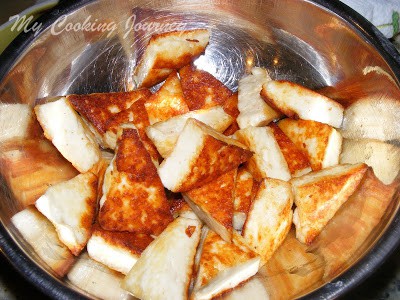 Soak cashew nut in warm milk for about 10 minutes and then grind it into smooth paste. Keep aside.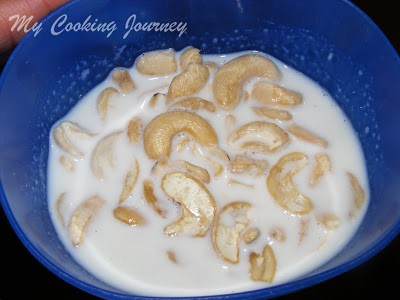 Heat the remaining oil in the same pan and then add the grated onions. Sauté till golden brown.
Now add the fenugreek leaves and grated ginger and fry for 1 to 2 mins.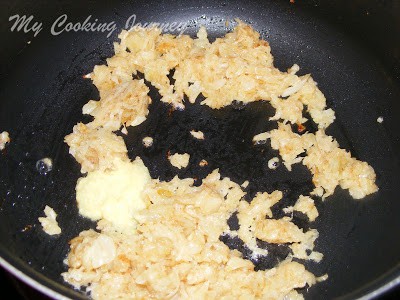 Now add the chili powder, garam masala, salt and green chilies.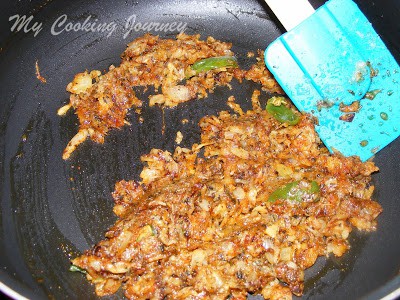 Add the tomato puree (or paste) and cream and simmer for 3-4 minutes. Add about ½ a cup of water and simmer for another 5 minutes.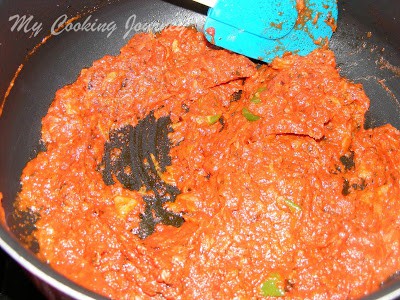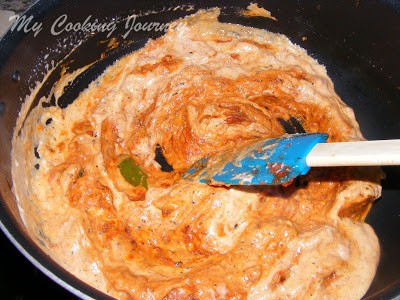 Now add the fried paneer and mix well. Simmer for 3-4 more mins.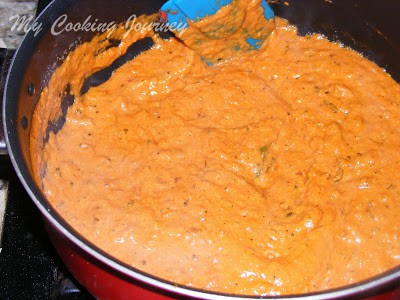 Garnish with cashew nuts and/or a swirl of cream and cilantro and serve hot with Naan or parathas!