This delicious and very simple Horse Gram subzi is made with one of a very healthy lentil,
that is highly underrated and less used.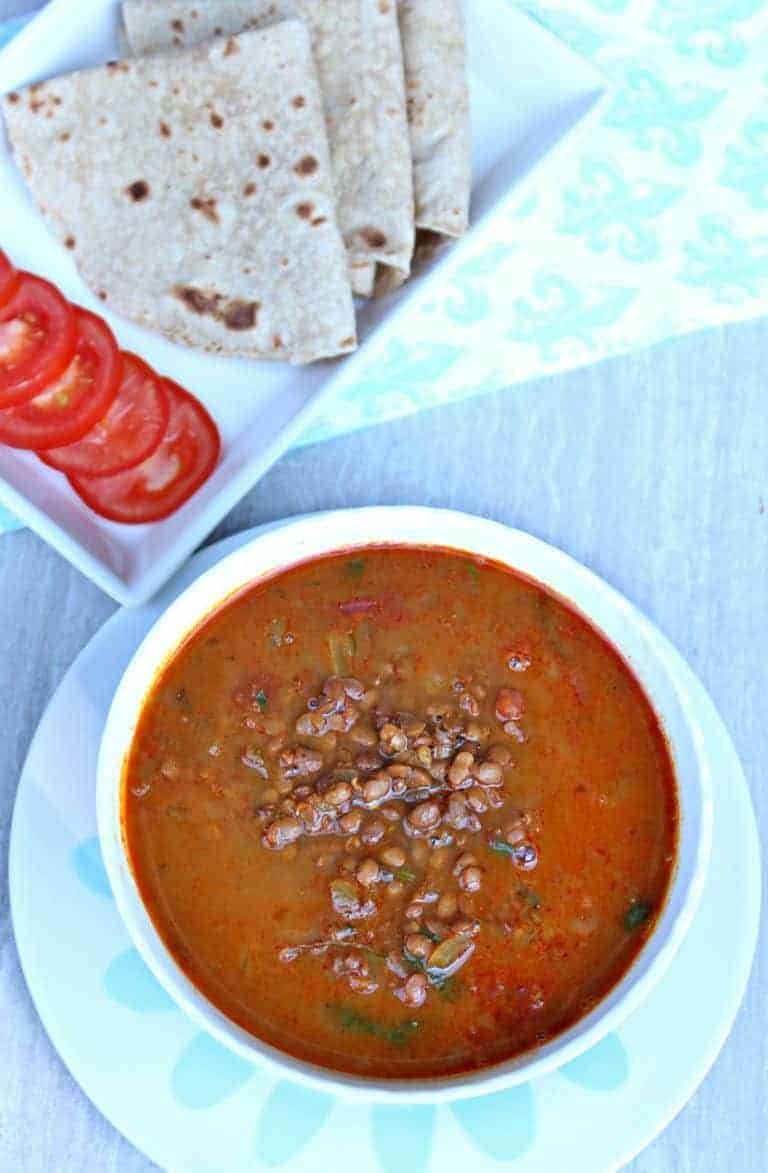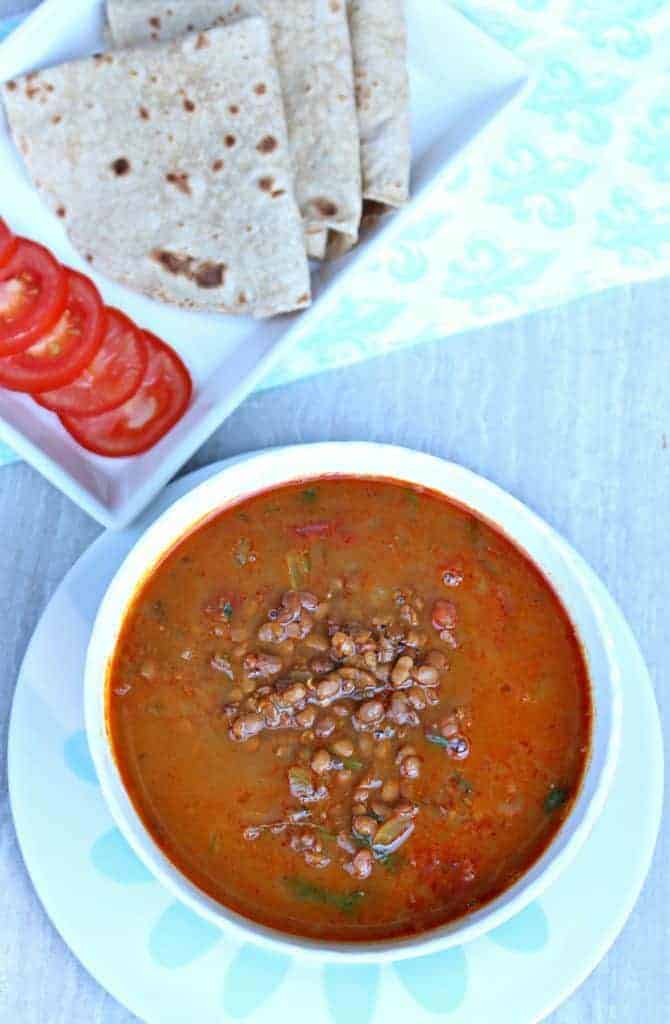 This Horse gram lentil subzi was made as a accident in my kitchen. I was planning on making kollu sundal and wanted to save the lentil cooked water to make rasam the next day. When I was reading about the lentil, I read that kollu takes much longer to cook. So I soaked it overnight and cooked it in the pressure cooker for about 5 or maybe 6 whistles. The kollu was cooked a little over and was not firm enough to make sundal.
So I had to change my plans and make this subzi and I am so glad I actually made it. My boys loved this horse gram subzi and kept coming back for more. I am sure with sundal it would have been the same story. I am also very sad that I have never cooked with this amazing lentil before. It was so flavorful and I am so happy that I have one more lentil to add to my protein list.
Horse gram or kollu is very beneficial apart from its protein content. The lentil is rich in many nutrients and contain high content of calcium, iron and phosphorous. It is very beneficial for weight loss and is effective in preventing formation of kidney stones. It overall helps in maintaining a healthy body and builds up stamina. This lentil is very underrated and used very less. I just hope posts like these help in increasing its use.
This lentil was predominantly grown to feed horses and cattle and hence gets its name from that. Because of its high nutrition value, it is fed to the horses and cattle to increase its performance. If you are looking further to read about this super lentil, take a look at this article.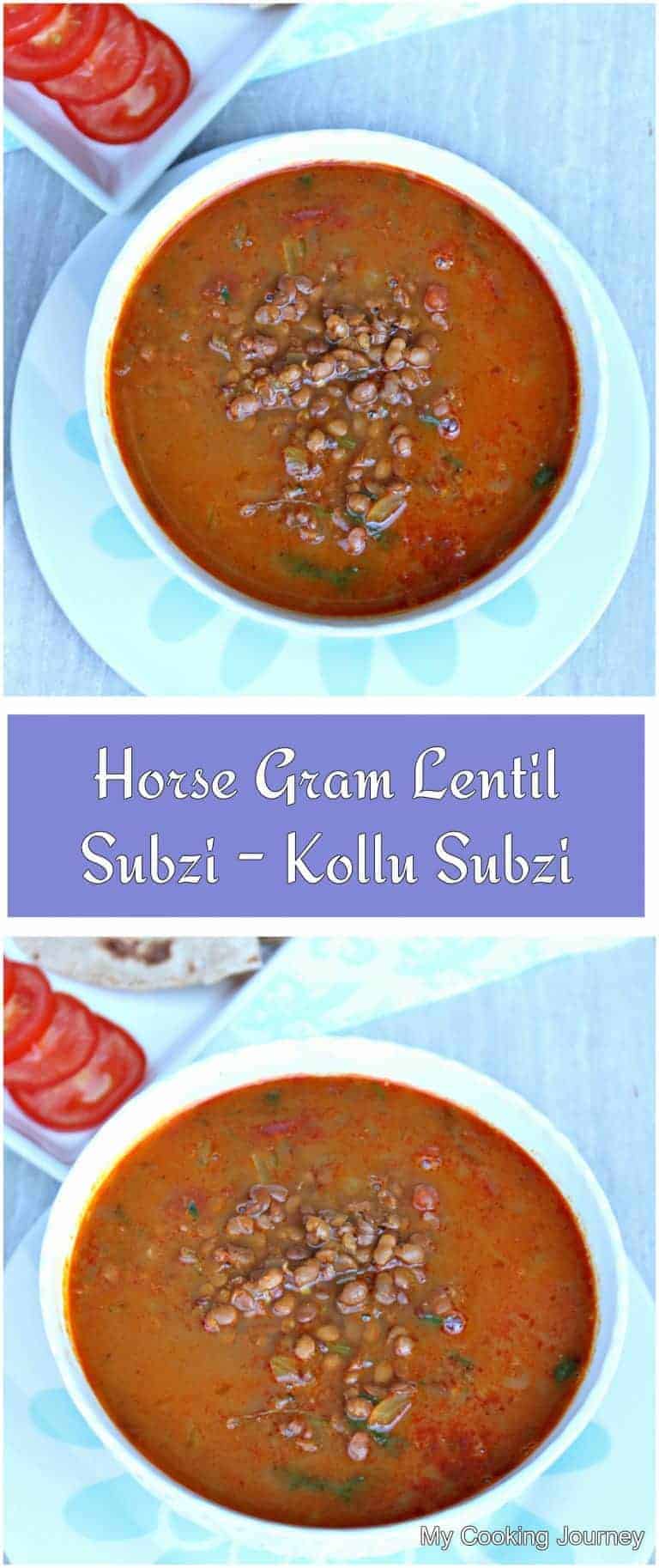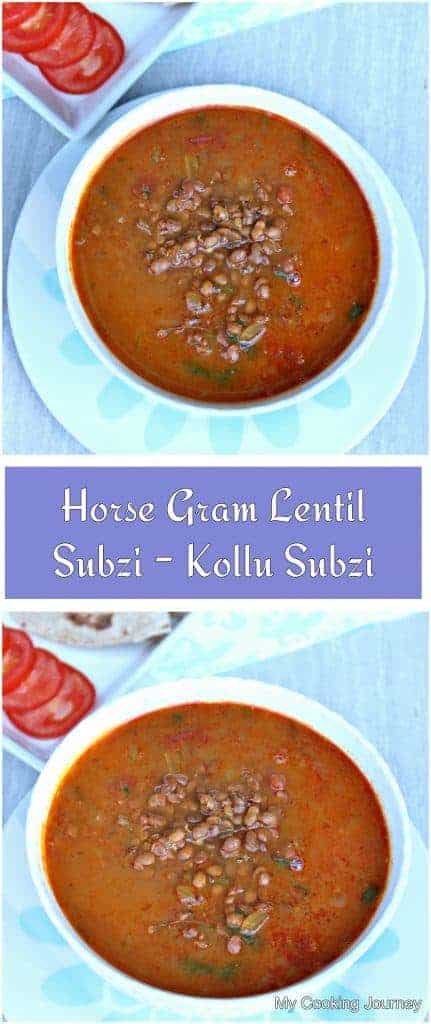 Preparation time - 15 minutes plus overnight soaking time
Cooking time - 40 minutes
Difficulty level - Easy
Ingredients to make Horse Gram Subzi - serves 4
Horse gram lentil /Kollu - 1 cup (dried leantil)
Onion - 1 large (finely chopped)
Tomatoes - 3 large (finely chopped)
Green chilies - 3 (sliced)
Ginger - ½ inch piece (grated)
Cumin seeds - 1 tsp
Asafetida - ¼ tsp
Turmeric powder - ½ tsp
Red chili powder - 2 tsp
Dhania Jeera powder / Coriander Cumin powder - 1 tsp
Garam masala - 1 tsp
Butter / oil - 2 tbsp
salt - to taste
Cilantro - to garnish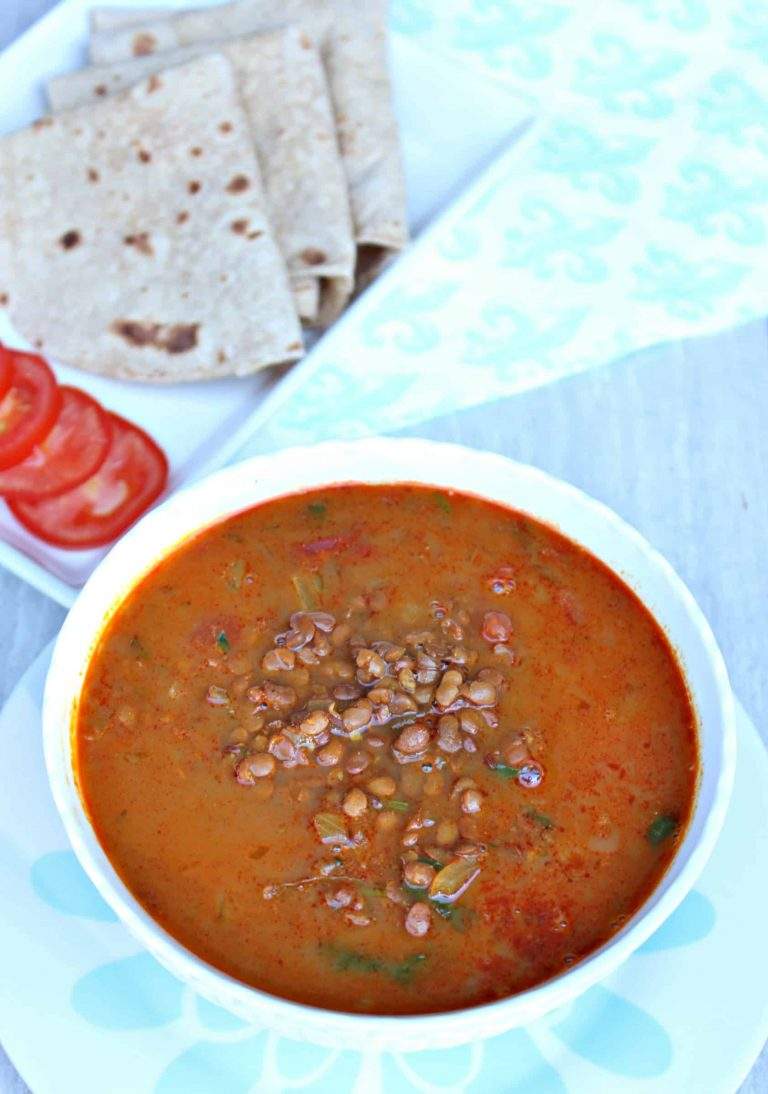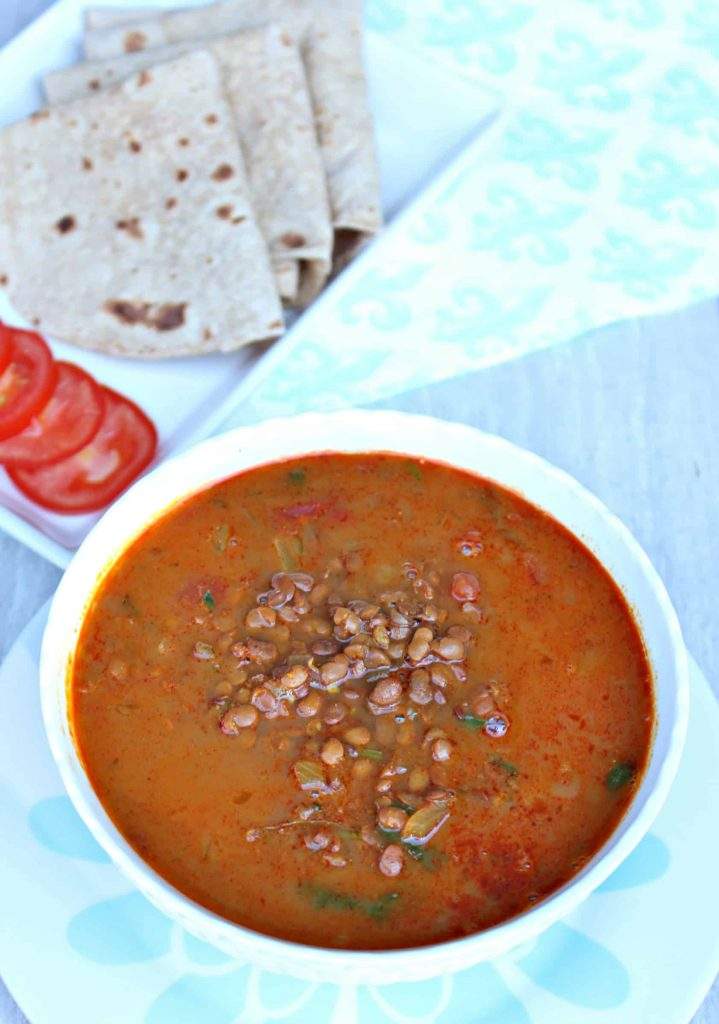 Procedure -
Wash the horse gram lentil well and soak it overnight. The horse gram lentil takes longer to cook and hence it is important to soak it for about 8 hours.
Drain the soaking water and add fresh water to the lentils. Add enough water to immerse the lentils completely. Add salt needed for the lentils and cook it in pressure cooker for 5 to 6 whistles. The lentils would not be completely mush after they are cooked, but should be soft enough to easily smash them between your fingers.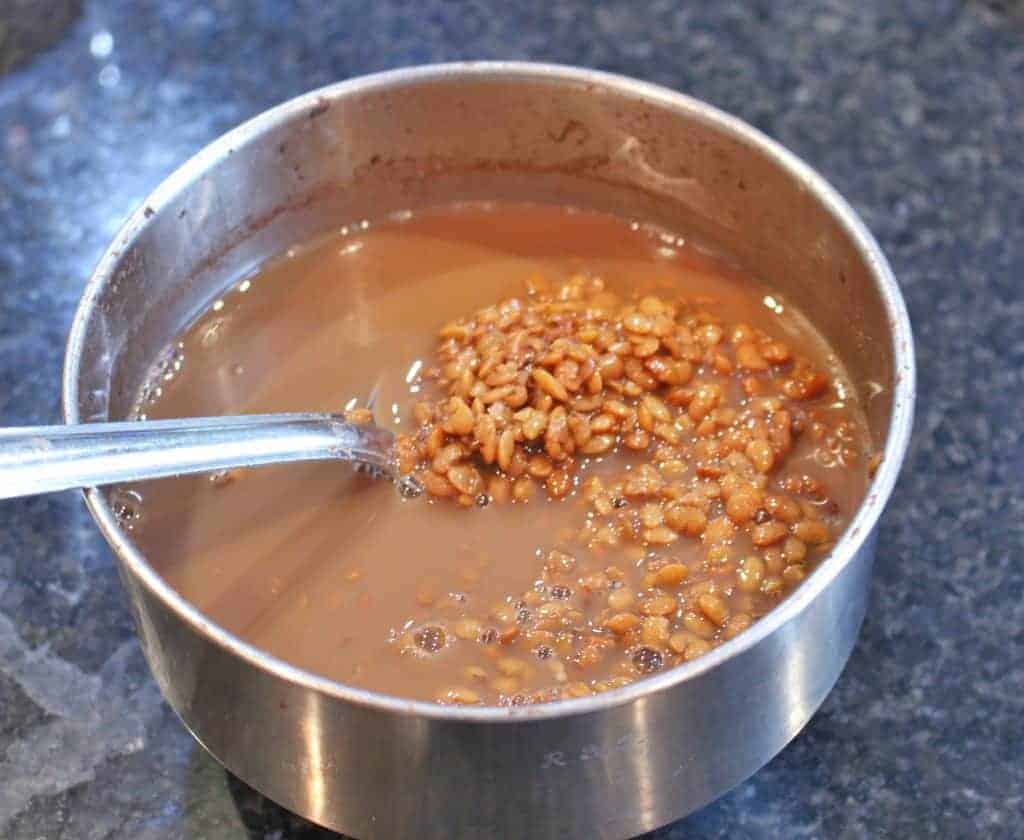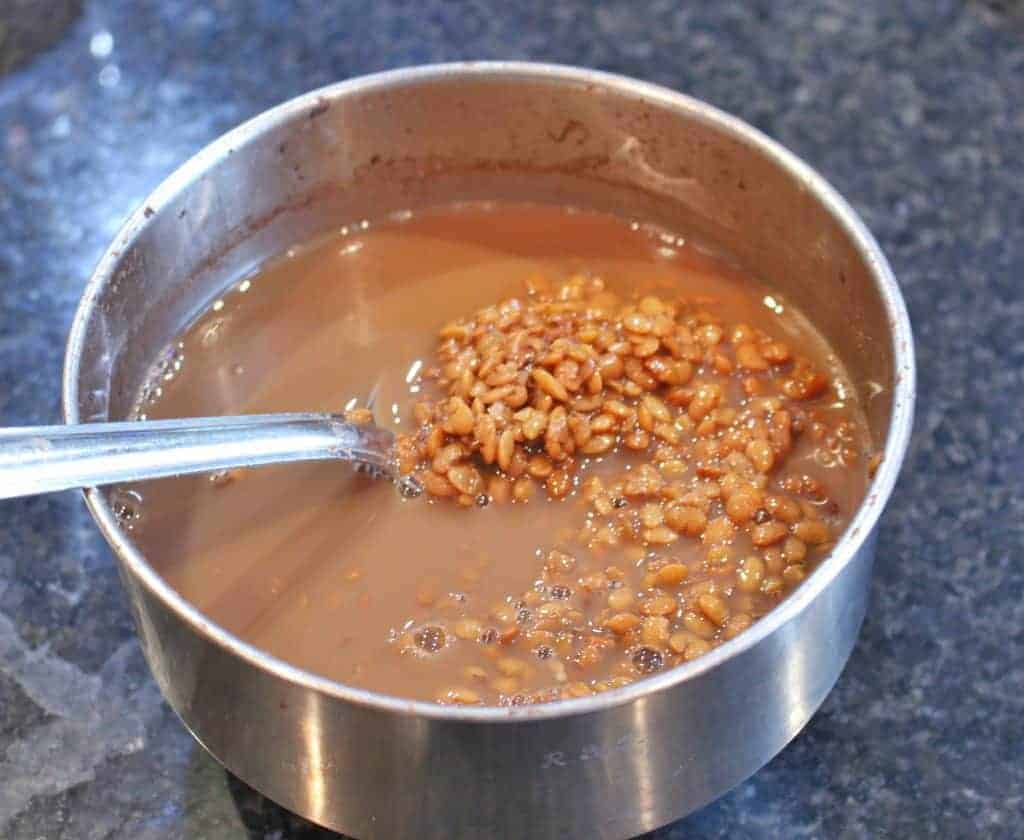 Do not drain the cooking water as it has all the health benefits of the lentil. We will use it with the cooking water in the subzi.
In a pan, heat the butter / oil and add the cumin seeds. Let the seeds splutter and then add the chopped onions.
Saute the onions for 3 to 4 minutes until they are soft and translucent. Add the green chilies and grated ginger and fry for about 30 seconds.
Add the red chili powder, turmeric powder, dhania jeera powder, garam masala and just enough salt needed for the masala paste. We already cooked the lentil with salt and hence be very careful when you add the salt.
Mix well and then add the chopped tomatoes. Cook in medium heat until the tomatoes are cooked and mushy.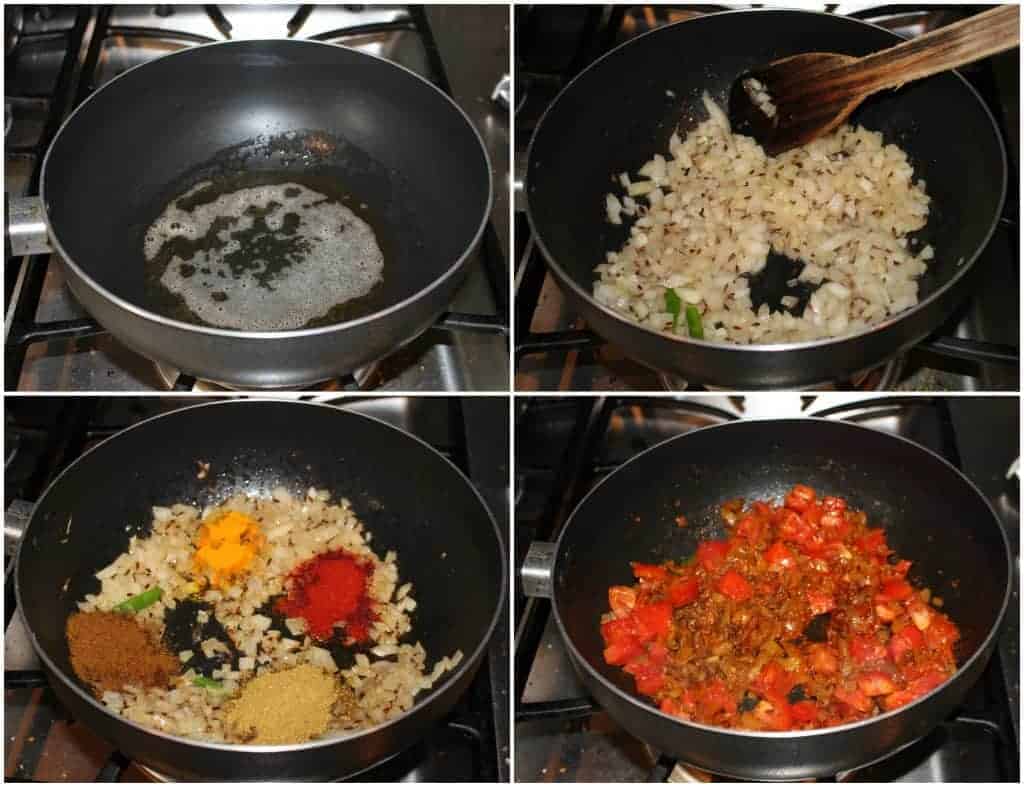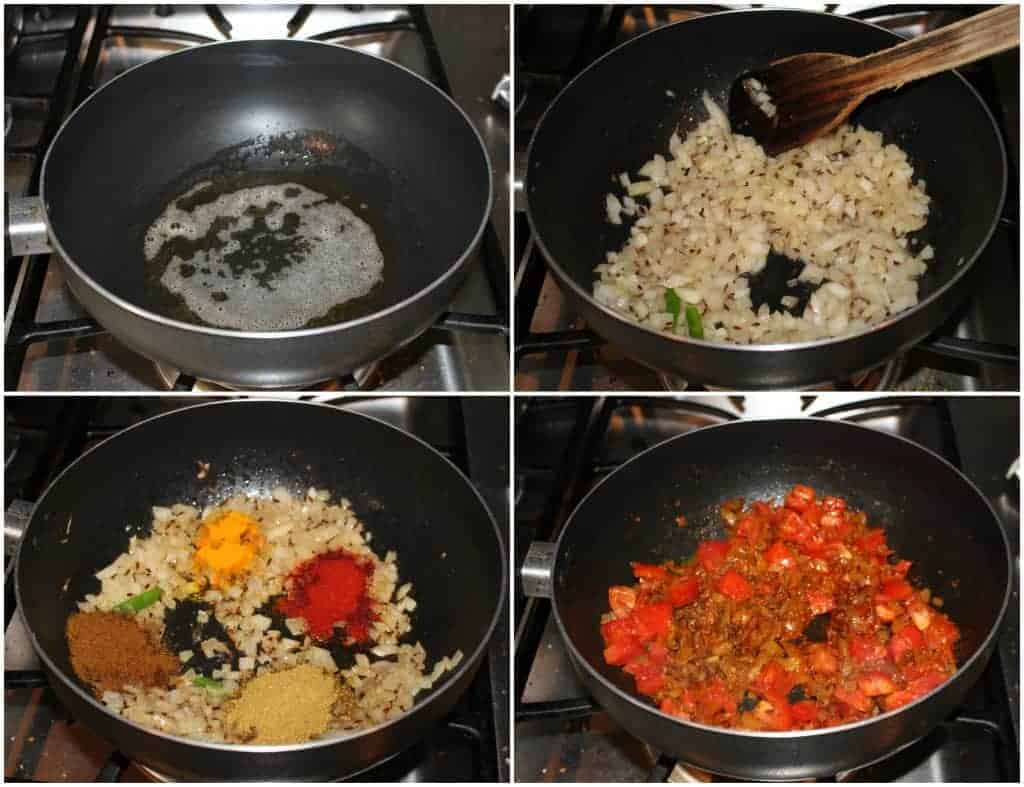 Add the cooked horse gram along with the water and mix well. Adjust the consistency by adding more water if needed.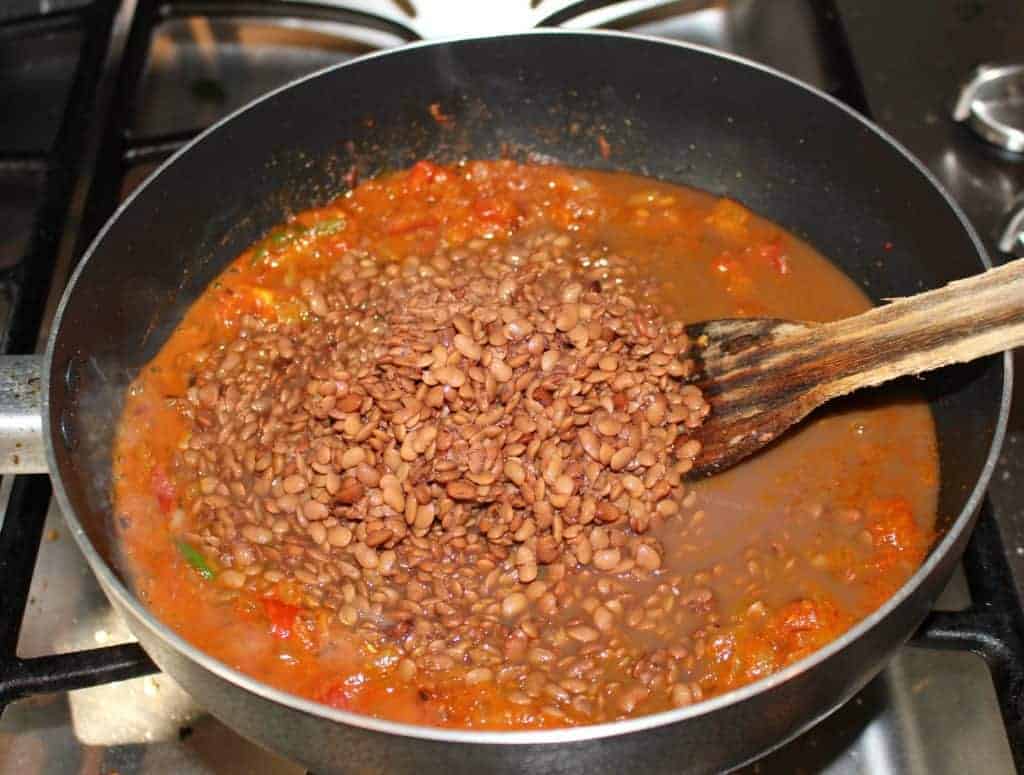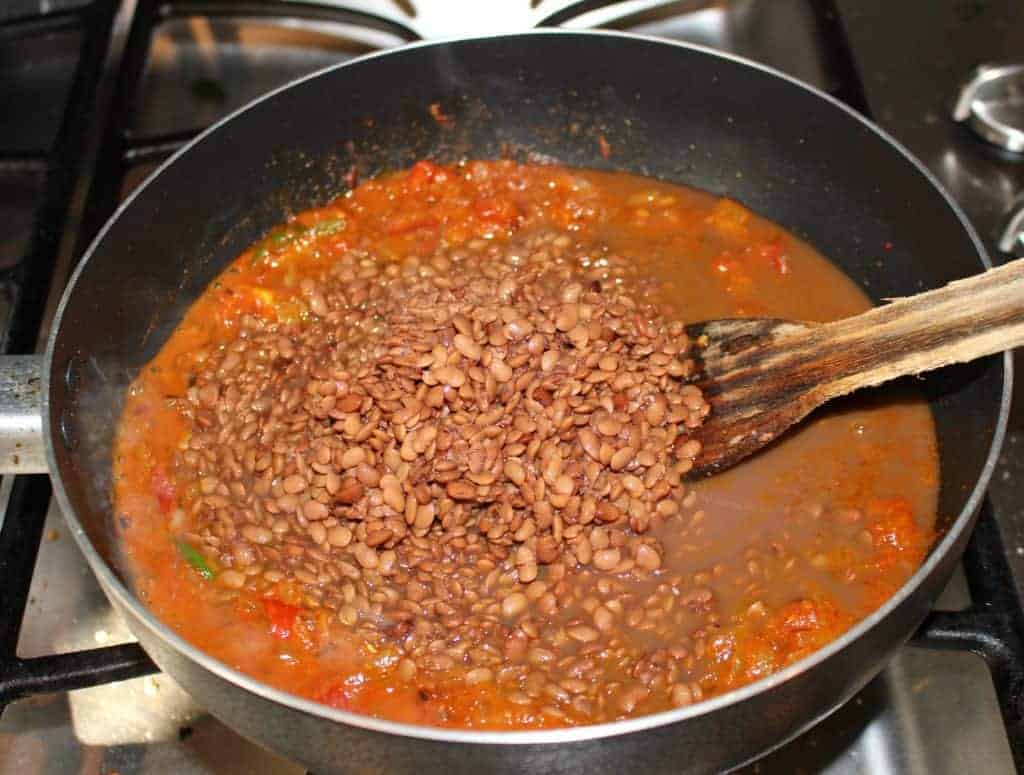 Let the subzi simmer for about 10 minutes for the flavors to combine. Garnish with cilantro and serve hot with roti or rice.